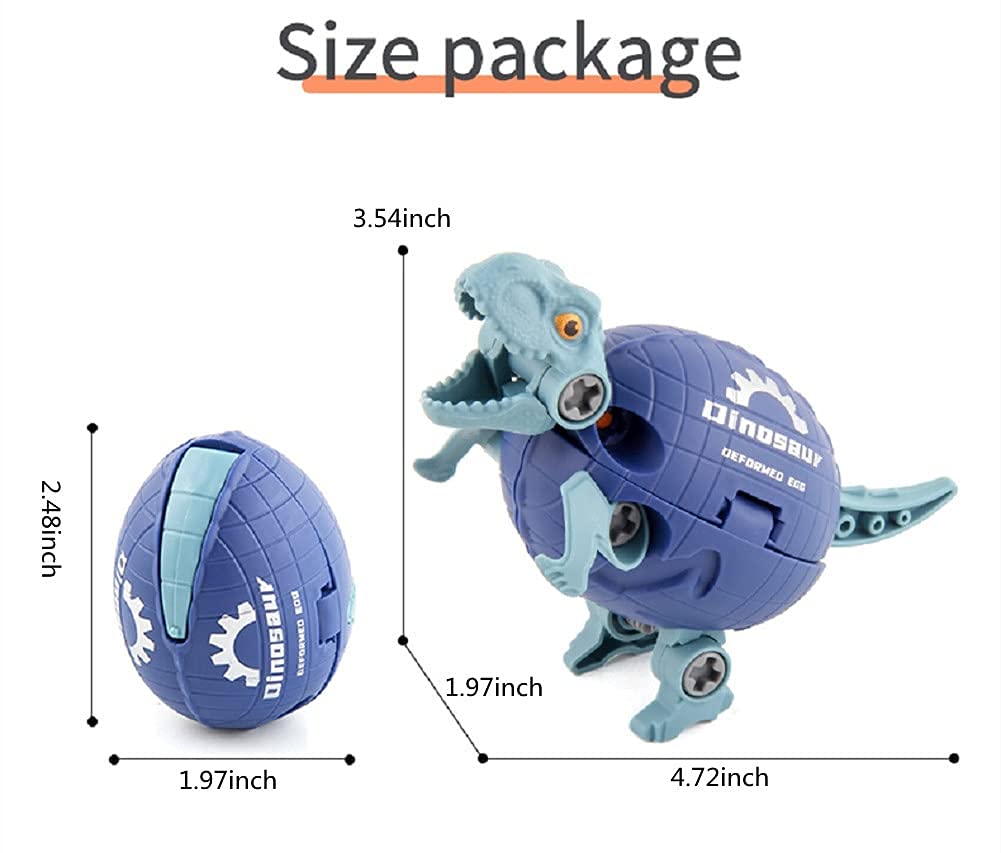 Product Details
【Product description】DIY deforming and disassembling dinosaur eggs,which can be disassembled and changed at will,assembling and disassembling.You can use your brain while playing,which is beneficial to exercise children's practical ability and logical thinking.
【Product list】There are four different styles of dinosaur eggs,which can be transformed into Tyrannosaurus,Triceratops,Velociraptor and Oxhorn.Four dinosaurs are a set.
【High-quality materials】 It is made of ABS plastic that meets the American toy standard,which is healthy and environmentally friendly.
【Operation method】 Use a special screwdriver to turn the screw and open the abdomen of the dinosaur to shrink the head and feet into a dinosaur egg.The head,limbs and tail can swing flexibly,allowing you to have a better gaming experience.
【Easy to carry】Deformation size: 12*6*5CM/4.7 x 2.4 x 2.0inch.