Product description
This Bumblebee toy converts to his licensed Volkswagon Beetle mode in 20 steps and includes 5 series-inspired accessories. Comes with a piece of a Teletraan-1 backdrop. Fans can collect other pieces from series-inspired Deluxe class figures to build the Teletraan-1 backdrop and pose out their figures in front of it! (Each sold separately, subject to availability.) Fun for adults and kids ages 8 and up!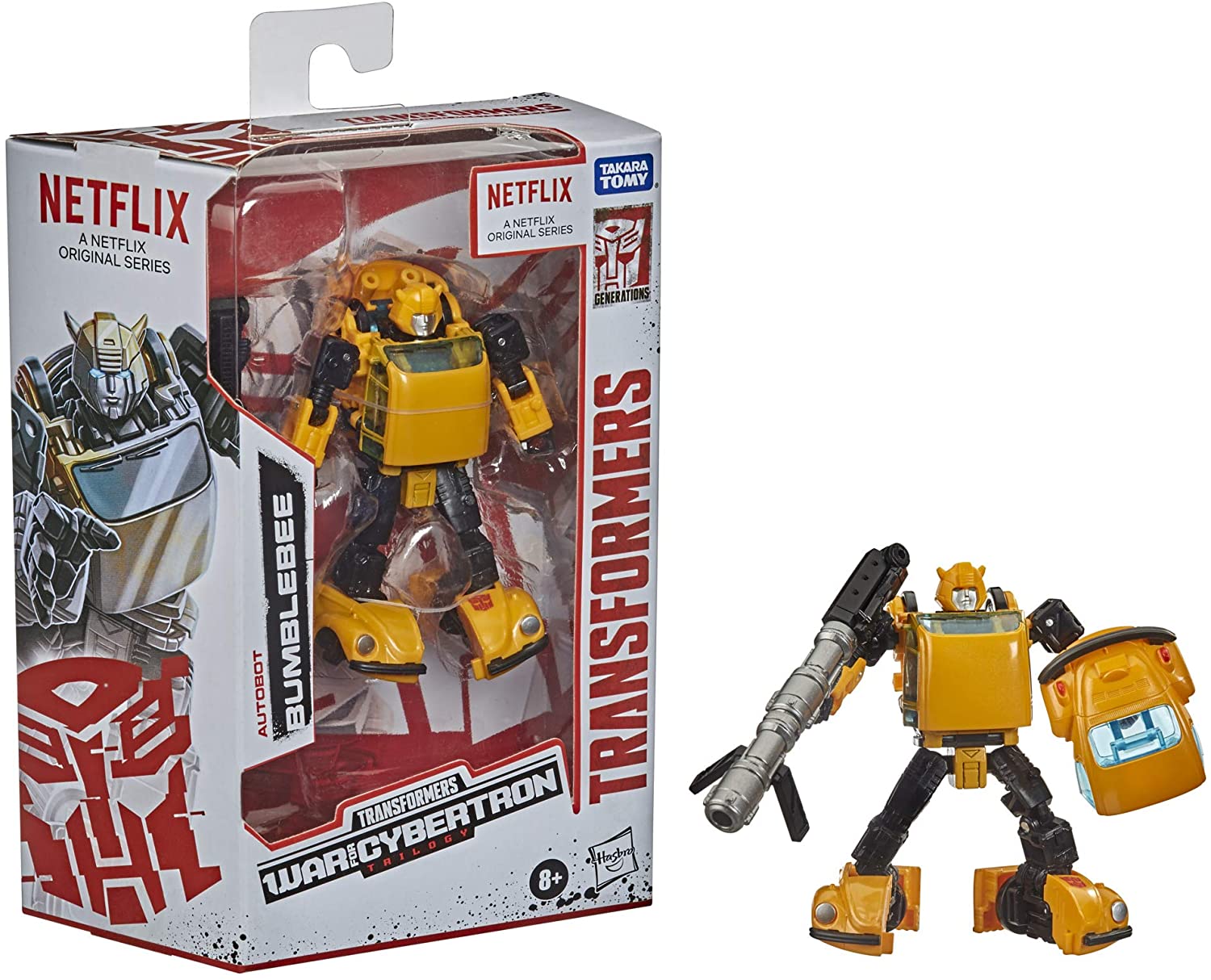 The War for Cybertron is underway and only you can assist with the war effort is by building the ultimate battlefield for the final Transformers with War for Cybertron Trilogy Netflix Edition collectible figures! It's the final days of the war between the Autobots and Decepticons and they may need to destroy their own home planet to win. Transformers Earthrise has awesome potential. As the second part of the trilogy, the action will only increase as wave after wave of fresh takes on your favorite G1 characters are released in Hasbro's newest line.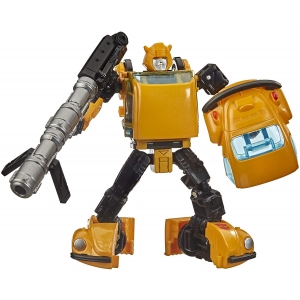 The War for Cybertron line features some of the latest and greatest official Transformers models available, creating something new while paying homage to where it all began in G1. Tune in and watch the Transformers Earthrise episodes on Netflix with their television series/cartoon tie-in. Stay tuned to TFSource for all the latest news and cool new figure releases as the War for Cybertron rages on into the future.