Product Details
13.75-Inch-scale Avengers: Endgame Hulk figure: Bruce banner transforms into the rage-filled, super-strong green hero, Hulk. With this high-quality 13.75-Inch figure, fans can imagine Hulk battling with fellow Avengers like Thor and iron Man against the evil Thanos.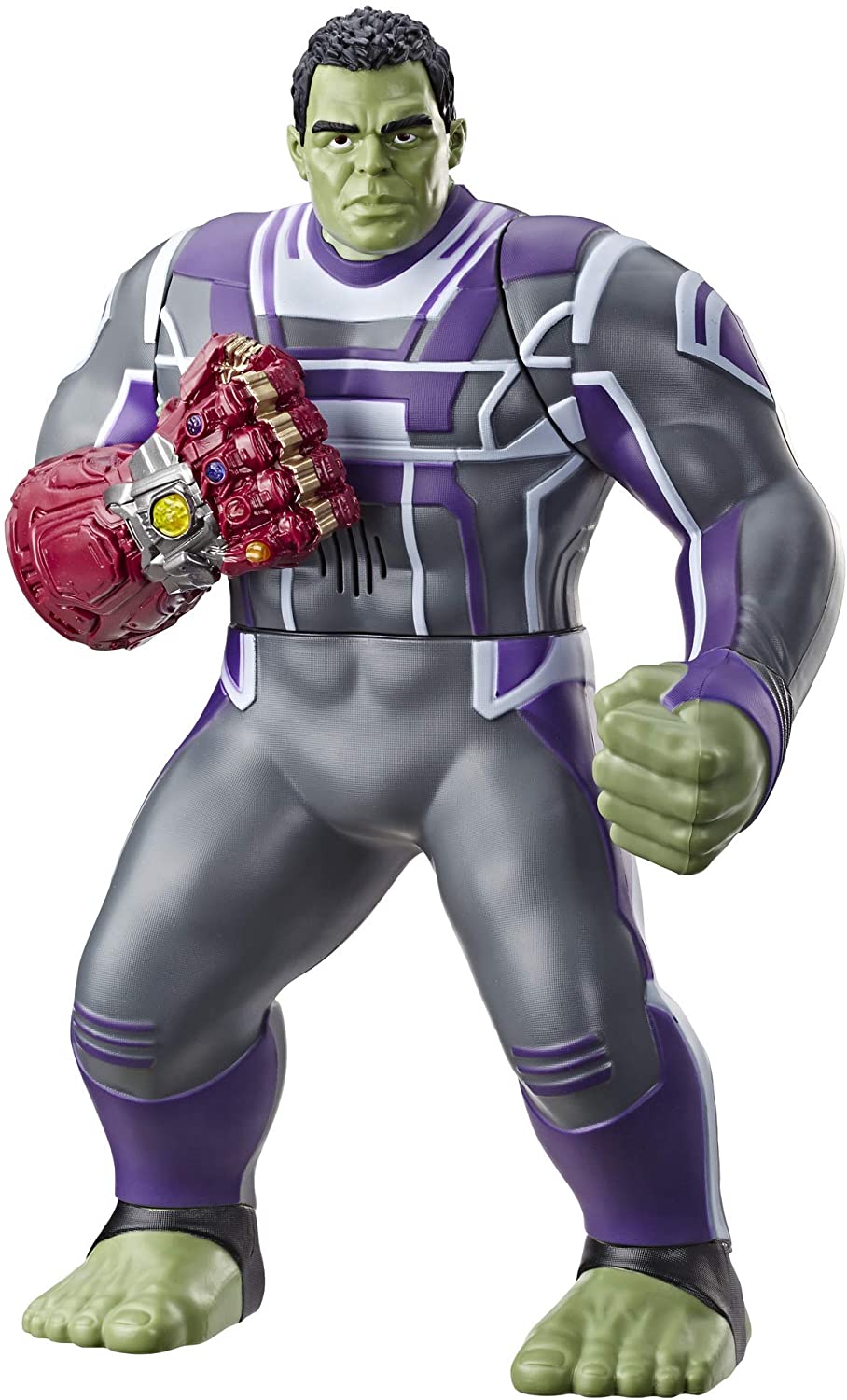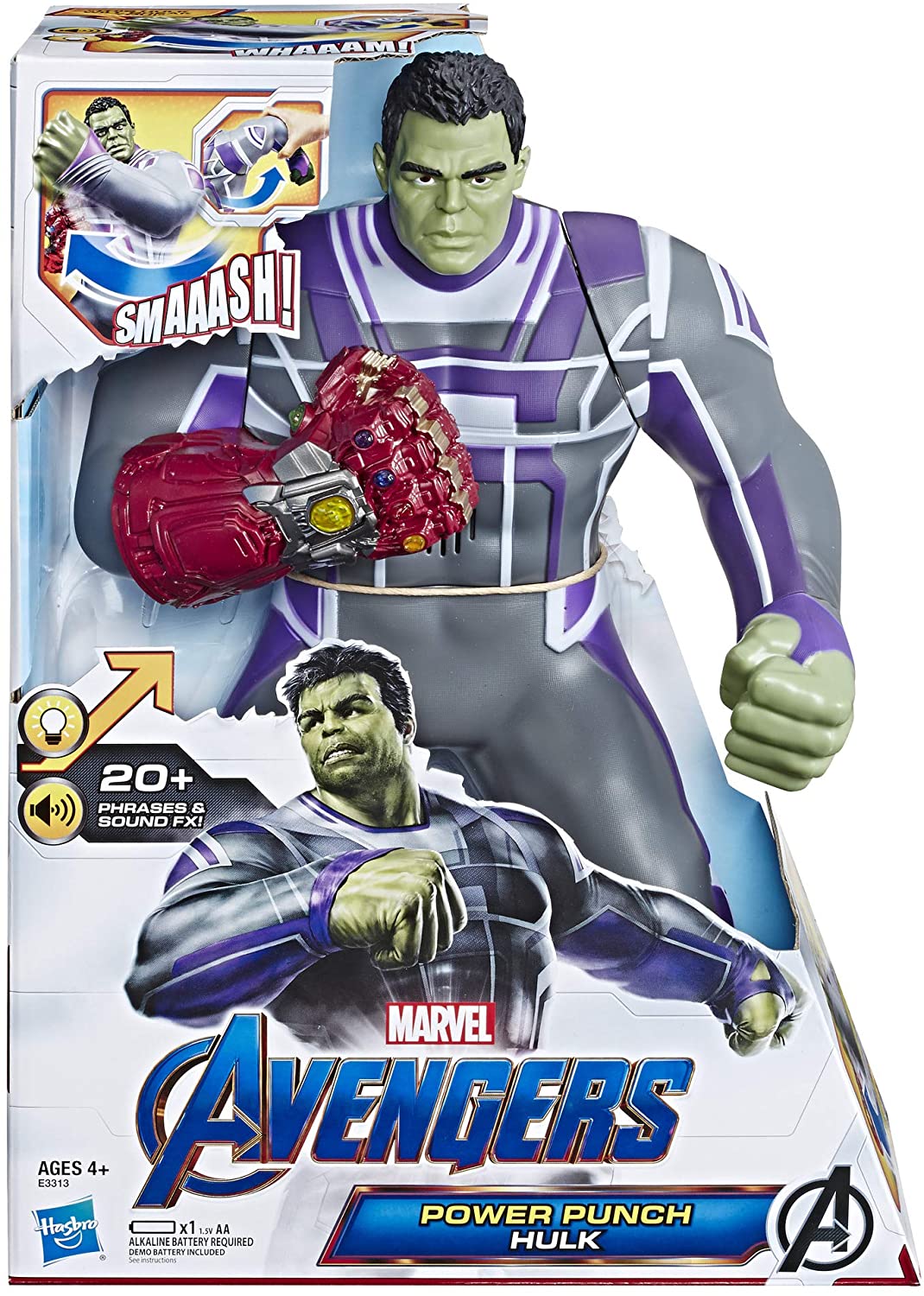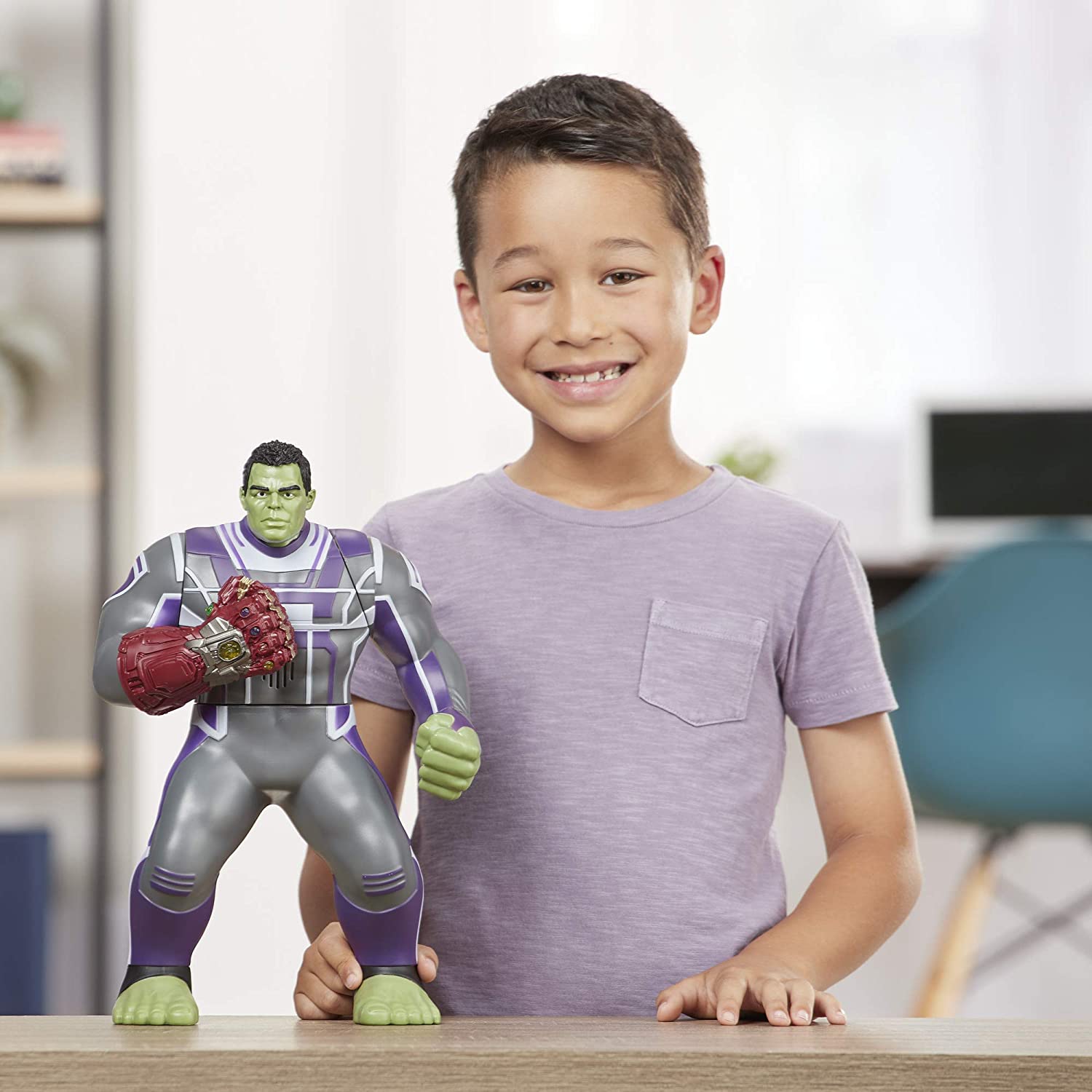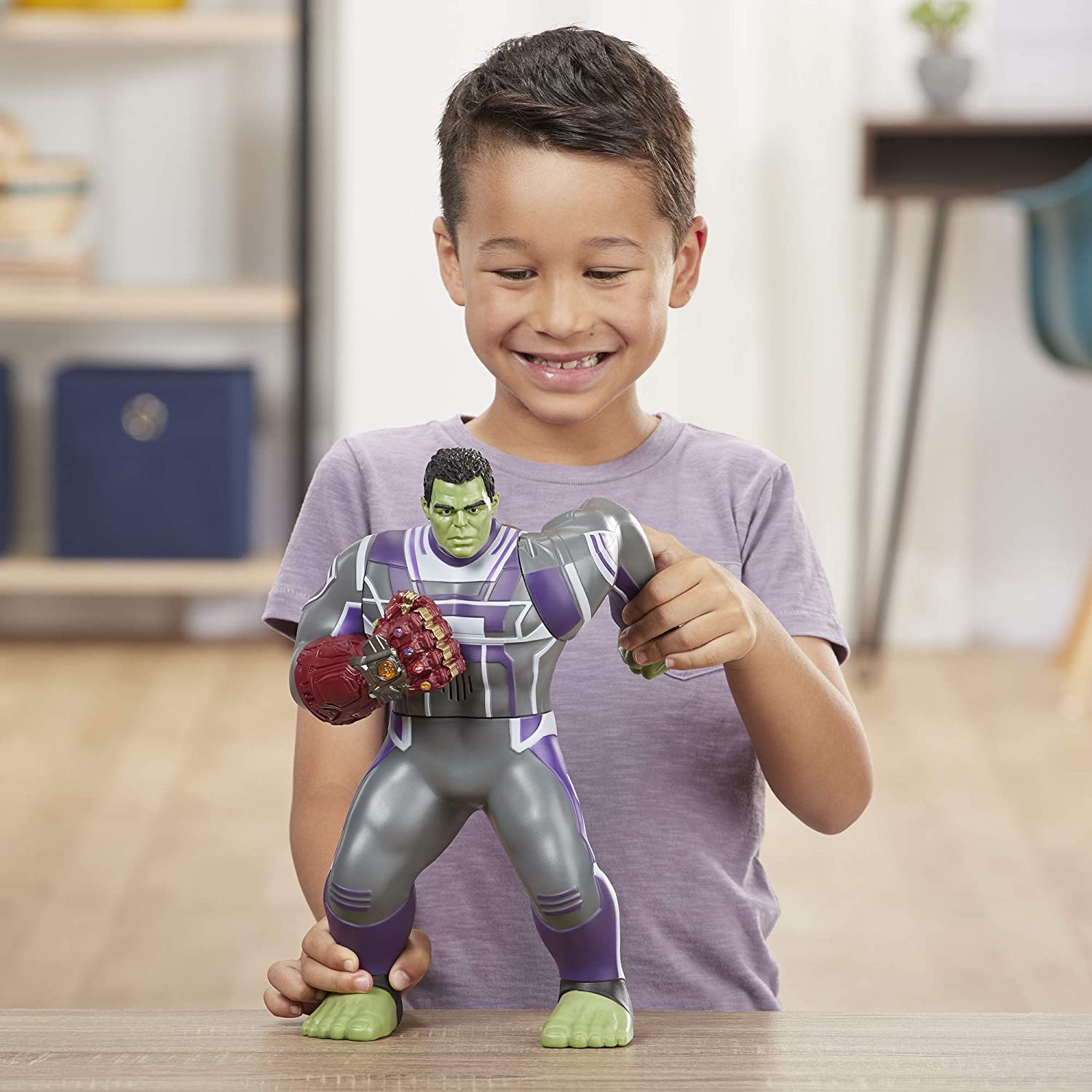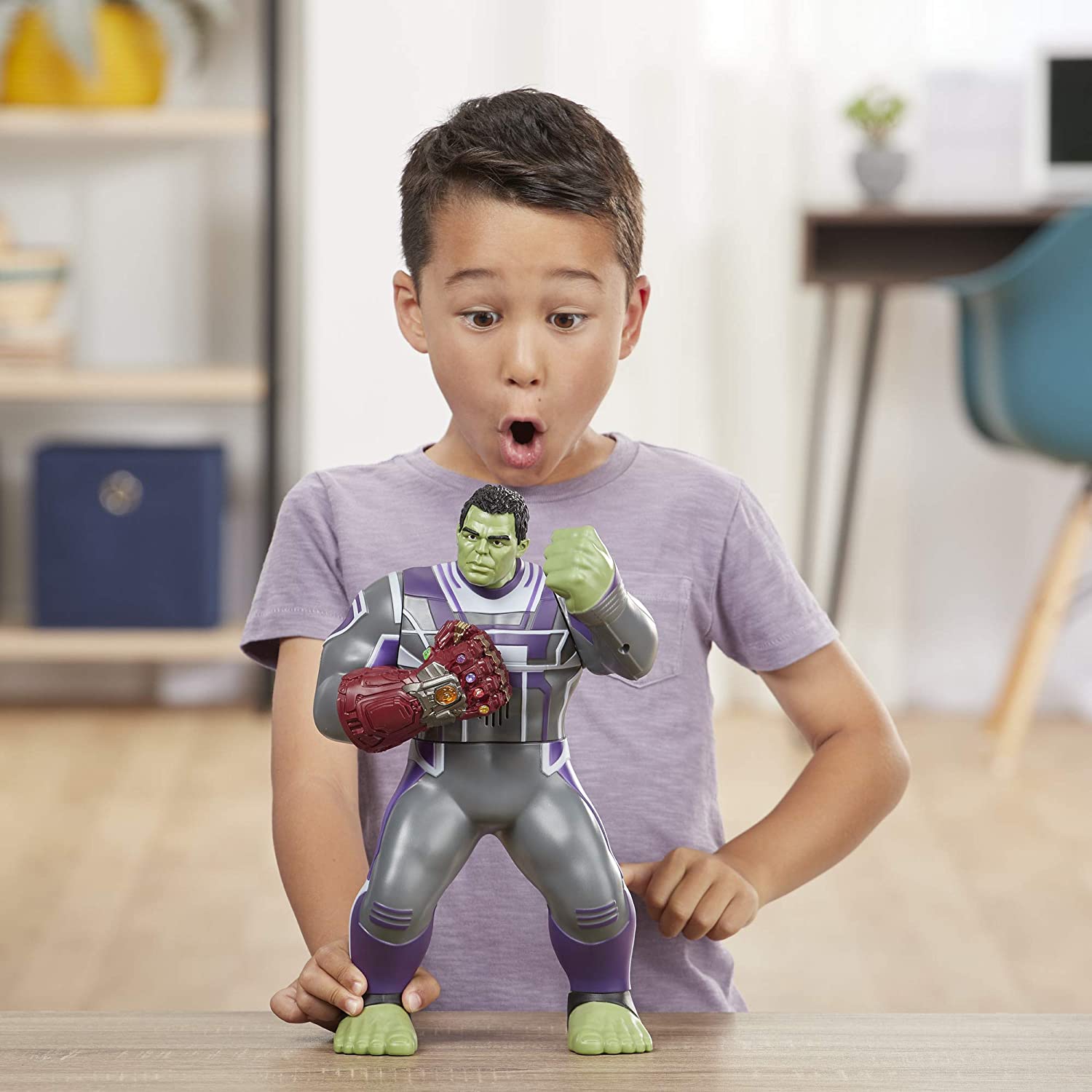 BRUCE BANNER TRANSFORMS
Bruce Banner has once again transformed into the Avengers' strongest and angriest hero, Hulk. And this time, the big green beast is suited up in some new gear!
POWER PUNCH ACTION ARM
"Hulk smash!" Pull back and release Hulk's left arm to activate sound effects and make him deliver a powerful uppercut punch.
SOUND & LIGHT FX GAUNTLET
Unleash even more power! Push the stone on Hulk's detailed gauntlet to activate light effects and hear more Avengers: Endgame-inspired sounds.