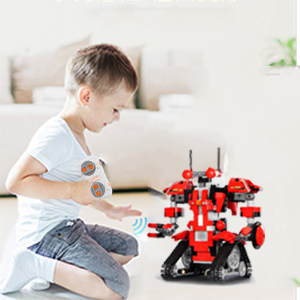 S / T / E / M ideal robot for children's gifts
Technique: From 351 pieces of building blocks to robot, the possibilities are endless! Any of the kids is likely to be an engineer Imaginative: It can trigger your kids spatial imagination, improve their communication skills when you are discussing how to build Creative: Help your kids get this set, then just watch how your imagination flourish in things you never imagined. Entertainment: In the age of children, it is difficult to sit quietly and study. Therefore, our construction kits are allows you to focus on playing for hours. Stay away from video games: Once the robot is fully built, the fun really begins as there seems to be an endless combination of movements.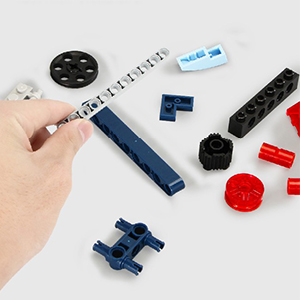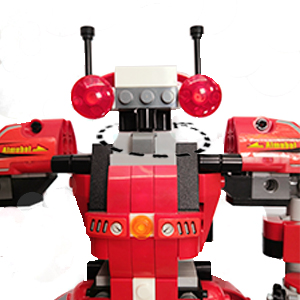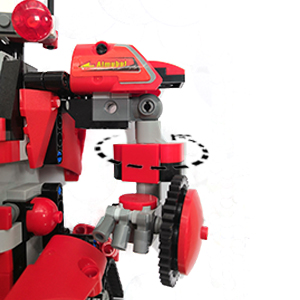 Flexible jiont
Arms can be rotated 360 ° Head can be rotated 360 ° Fingers can be rotated 180 °
APP control
Only IOS version 9.0 and above or Android version 5.0 and above of the phone can use the APP to control the robot, please make sure your phone version before ordering. Even without APP, your child will have fun using the remote control in the package. Voice control: Press the button and then say "turn right", "forward", "stop". Route control: Draw a trajectory line on it, the robot will move by your order. Gravity sensor control: This function only makes your phone like a gyroscope, the robot can move as the phone moves. Program: It is a simple code program containing direction icon, you can make a program to let it the robot move.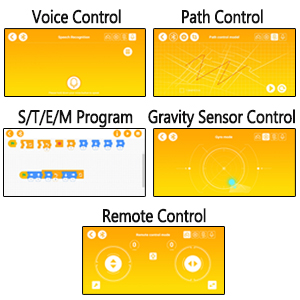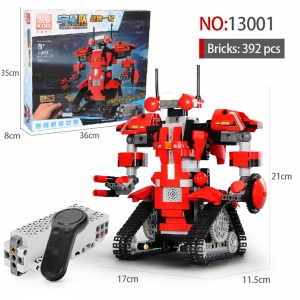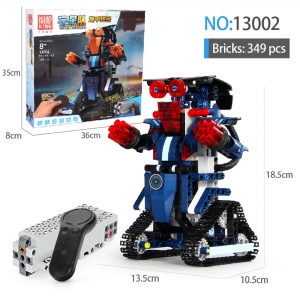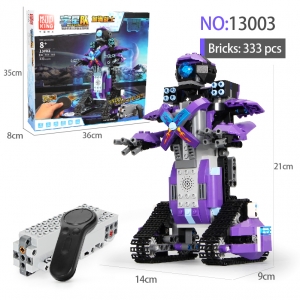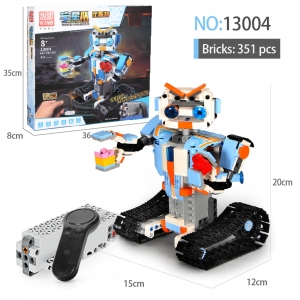 Q1: What is the recommended age?
Answer: The recommended age range for the Mold King toy is 6-13 years old.
Q2: What systems are suitable for me to install the APP?
Answer: Compatible with Andriod (5.0 and above) and IOS (9.0 and above) system. Pls aware that other phone systems cannot use the app.
Q3: What part can this robot move by APP or remote control?
Answer: The wheels can be moved by APP and 360 degree rotation remote control, forward, backward; the arms and head can be moved by hand.