MK6 Arc Reactor with Tony Clothes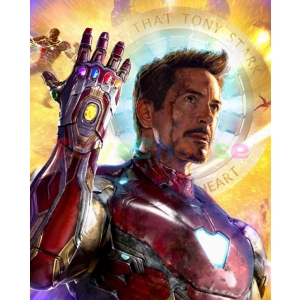 The Ark Reaction is the life-sustaining virtual device of Iron Man Tony Stark in the Marvel Cinematic Universe.
And it is also the energy source that maintains the operation of various types of steel armor.
    Material :ABS、 polymer benzene 、alloy、 stainless steel
     Reactor Diameter Size :Including bracket about 12cm (4.72 inches)
     Reactor Height :Including bracket base about 14cm (5.51 inches)
     Display Case Size :16 * 16 * 18 cm (6 * 6 * 7.48 inches)
     Power : Powered by USB
     Including : Display box、ABS Base、Stainless steel  bracket、Arc Reactor、USB Cable、Hexagon                          screwdriver
***MK1 and MK2 are just different in appearance, and they are the same in terms of function.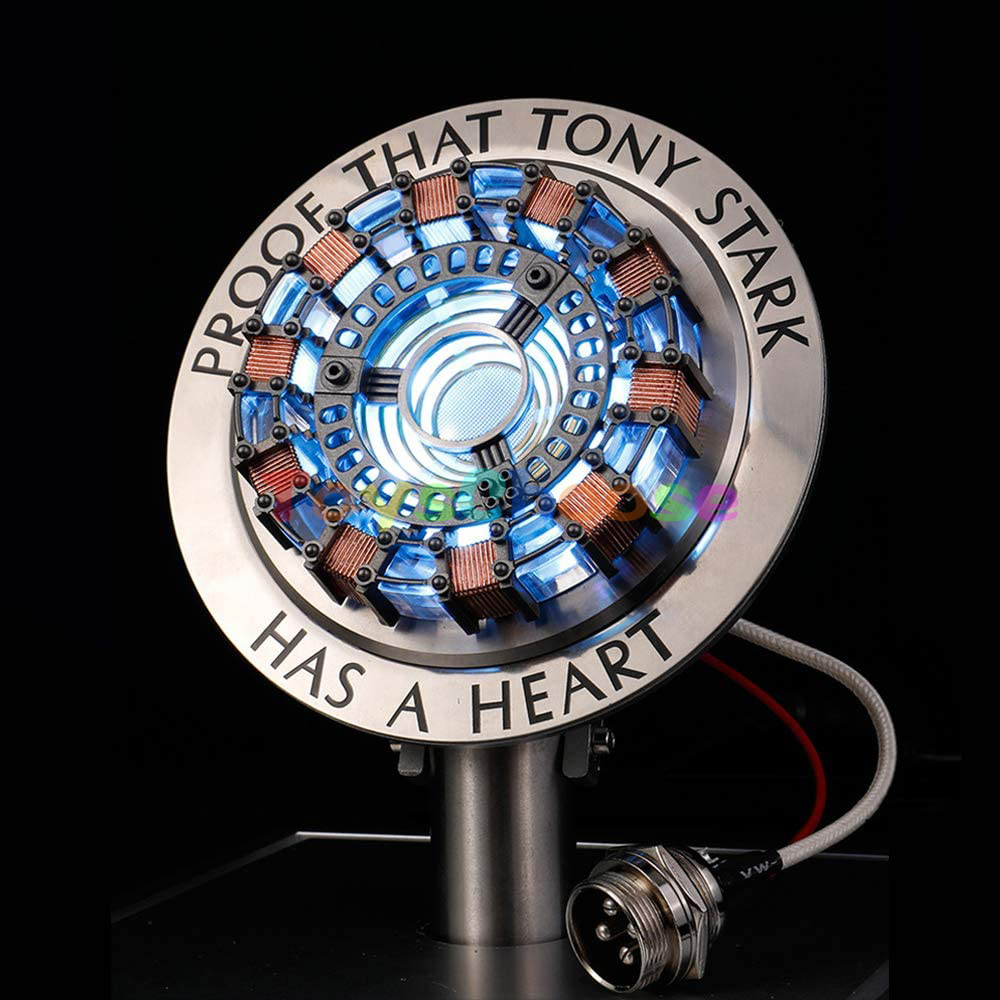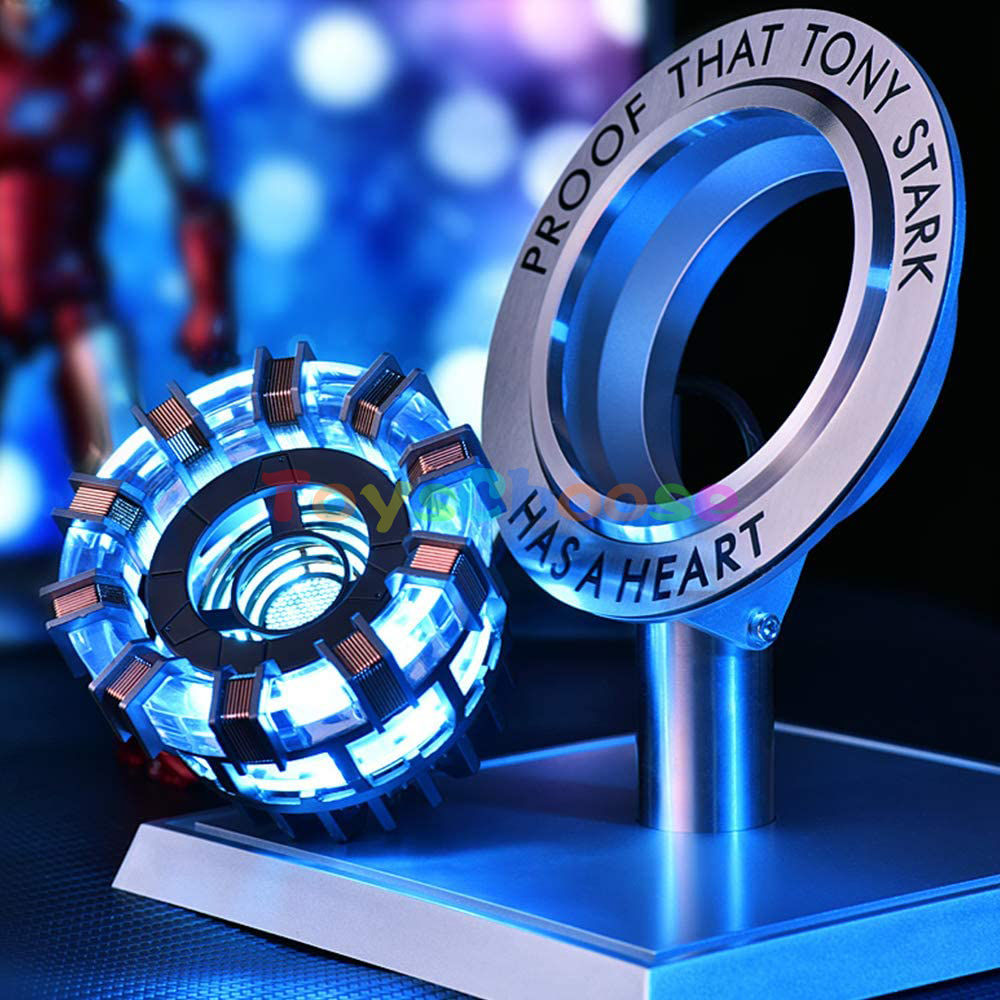 Installation Steps
STEP 1
Put the LED light into the display rack.
STEP 2
Put the black wire on the LED light into the bracket.
STEP 3
Connect it with the USB data cable.
STEP 4
Put the display box, the assembly is completed.
Two Lighting Modes
The LED light is illuminated by vibration induction. There have two lighting  modes.
1、Constant Light Mode
When you pat it once,the blue light turns on .
2、Breathing Light Mode
When you pat it twice, the breathing light mode is activated.
In the breathing light mode, the light changes from bright to dark, and the wick changes from blue to yellow, and so on.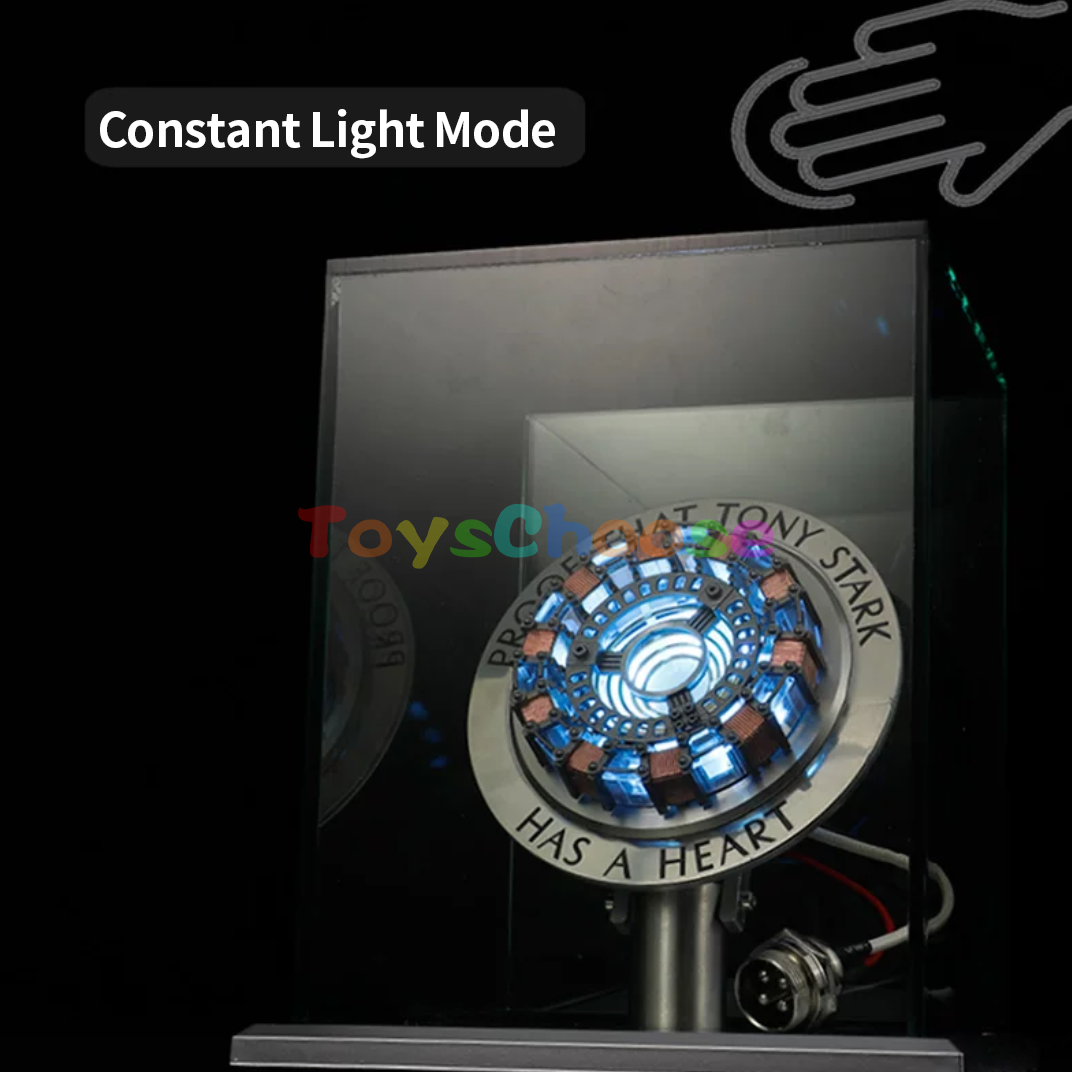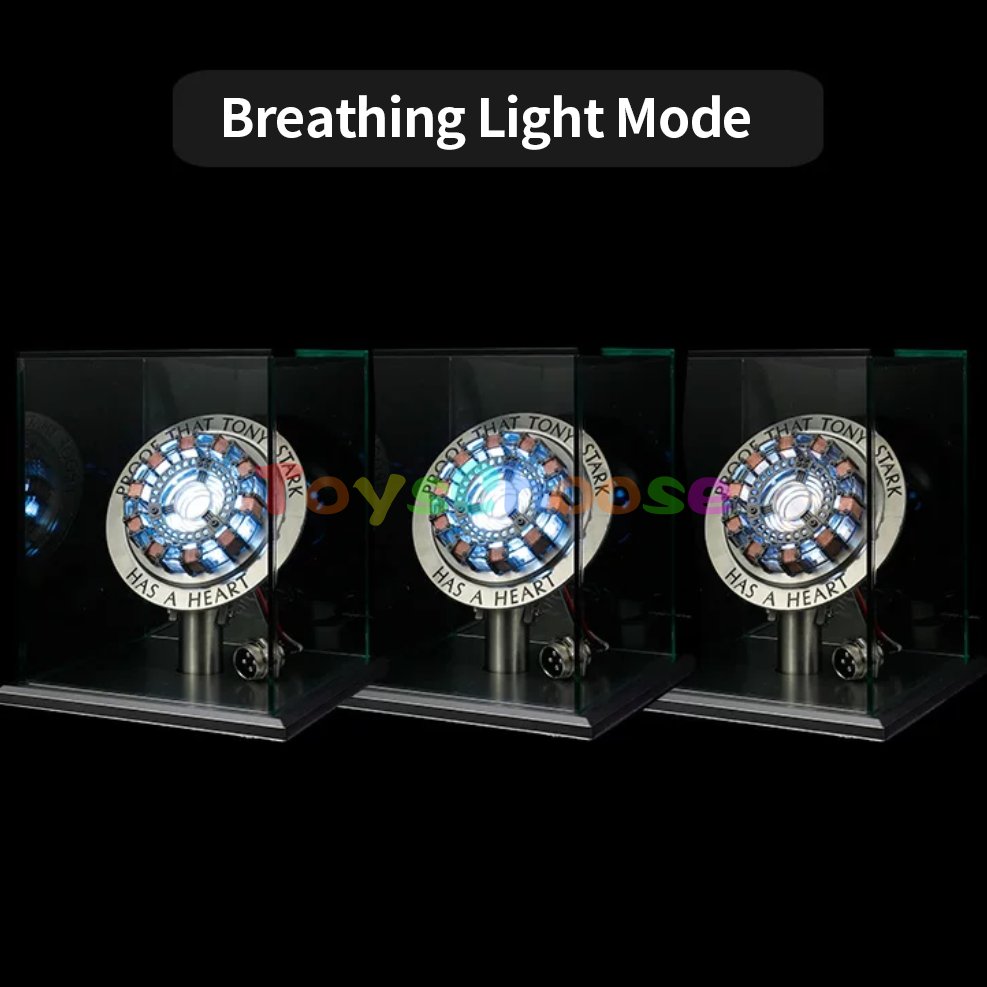 Difference Between MK1 And MK2
The red part of MK1 is thicker than MK2.
And look carefully, the details of the ring between the two are also slightly different.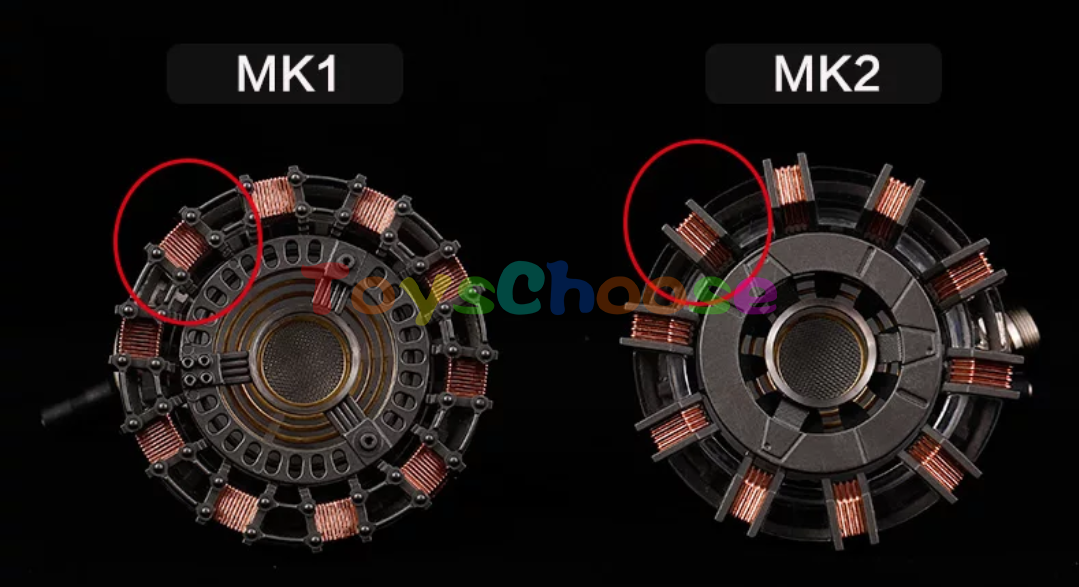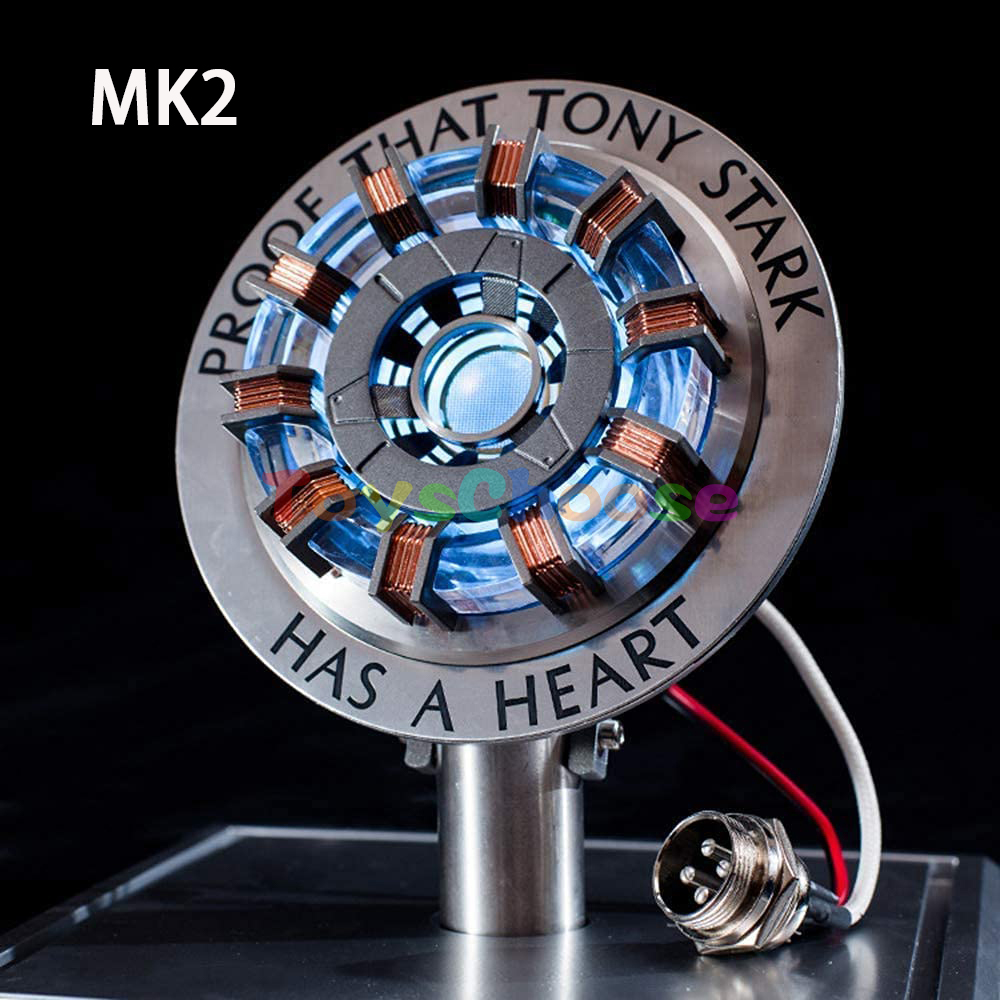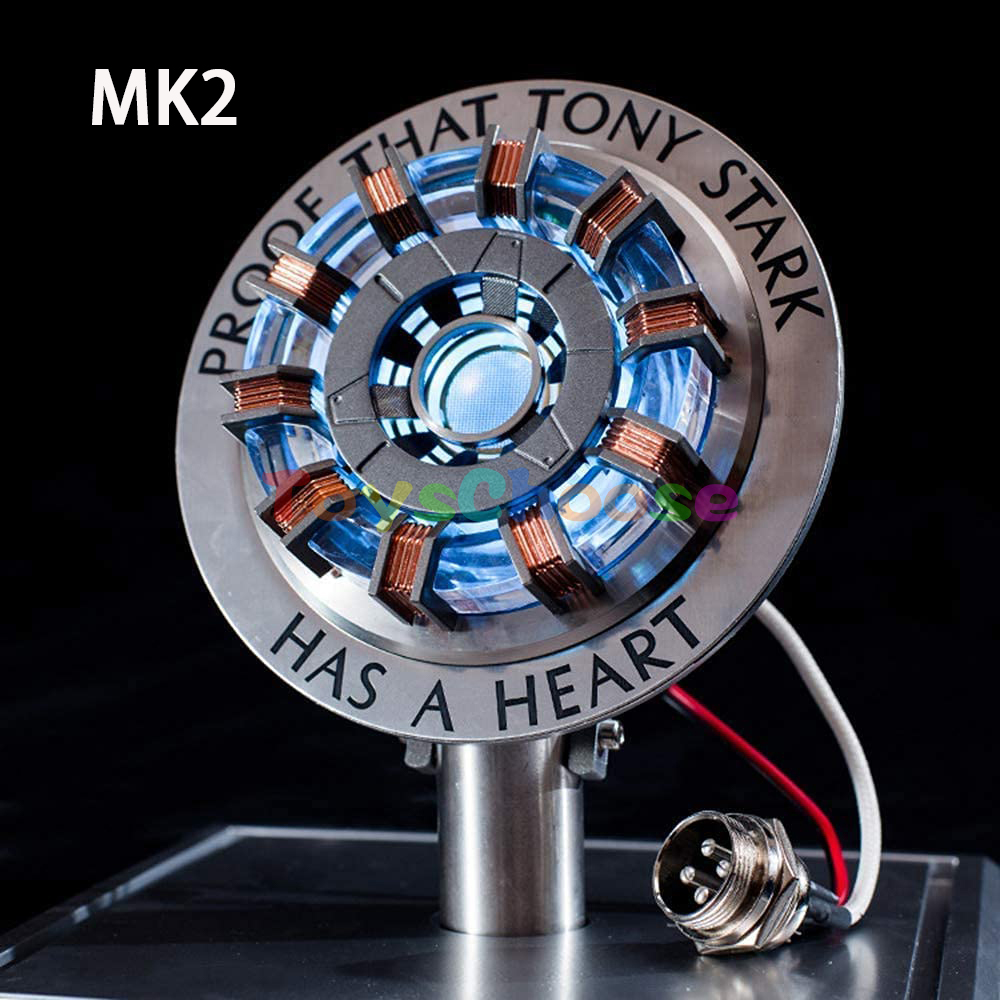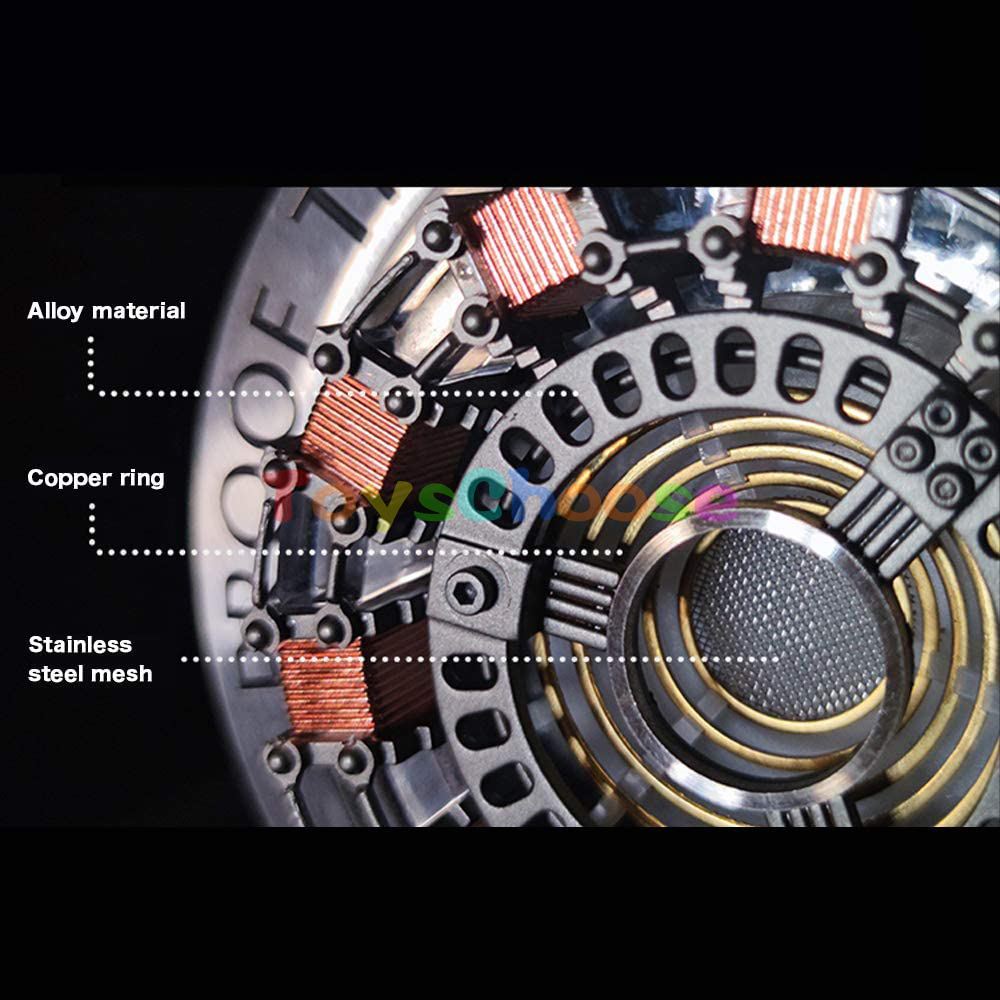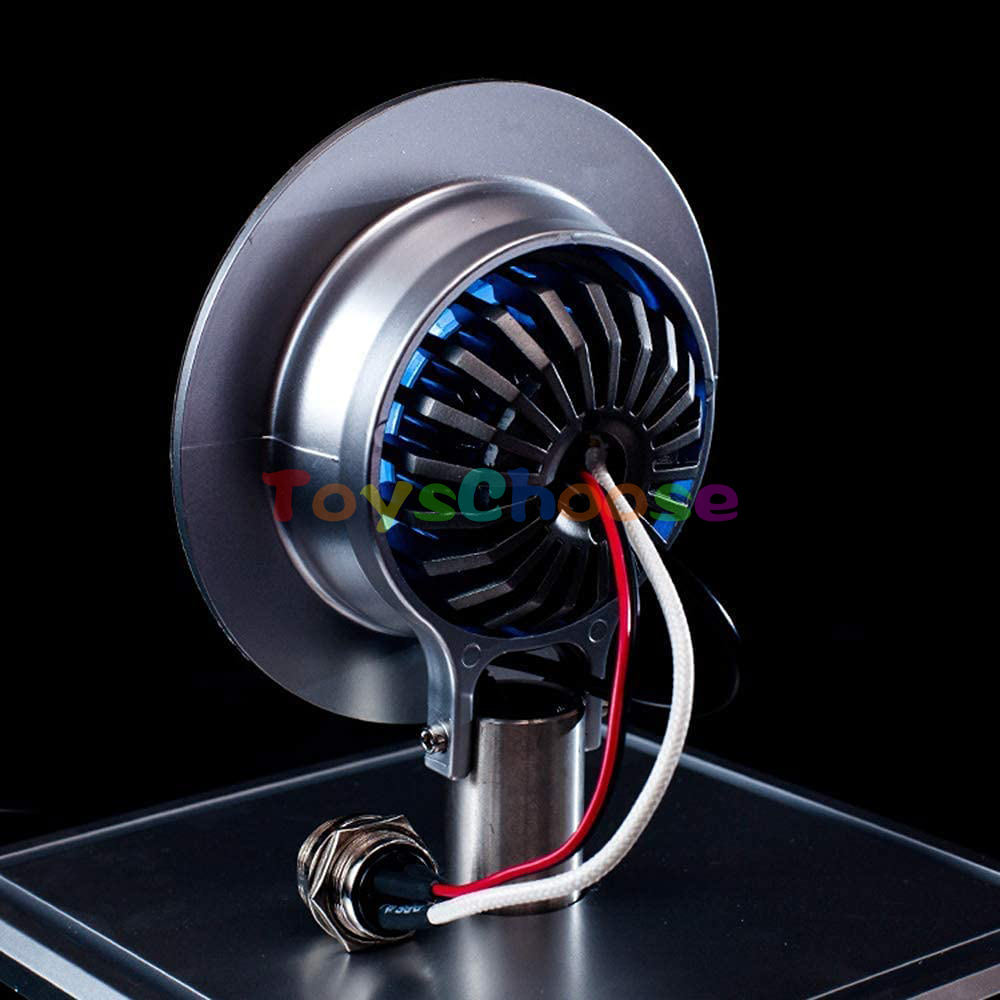 The details are very exquisite,
and the movie content is highly restored.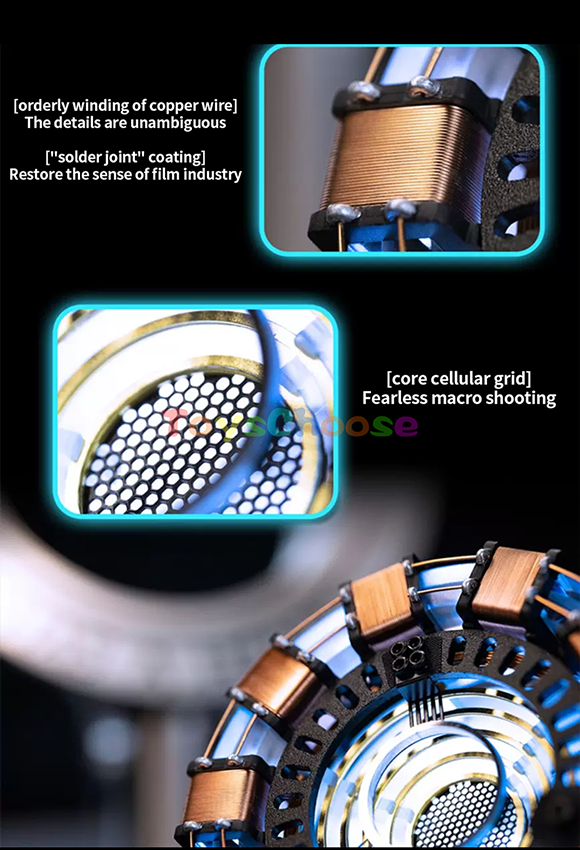 Size
8cm in diameter, 1.9cm in thickness, 14cm in height with the base
Meterial
Arc reactor :Aluminum alloy, PC, ABS
Deluxe edition base: ABS with brushed metal effect, copper decoration accessories
Including
Arc Reactor、Remote control、USB Cable、ABS Base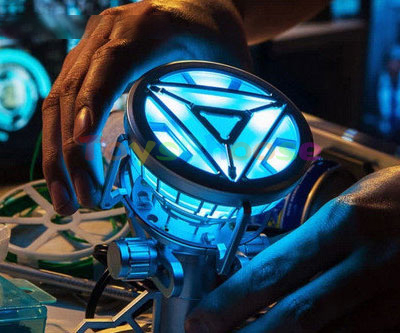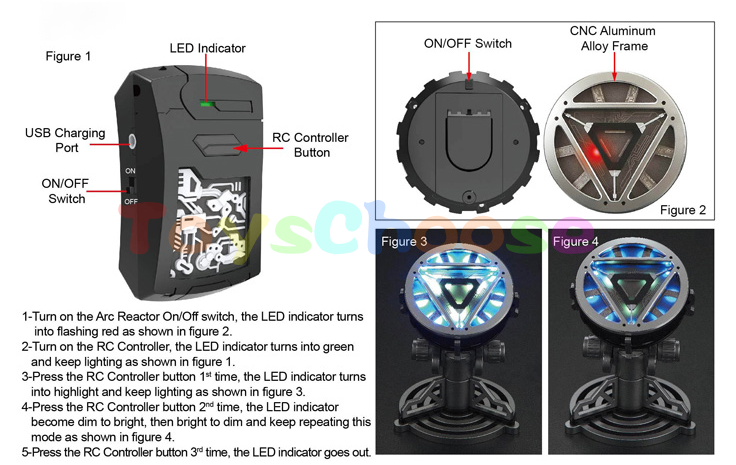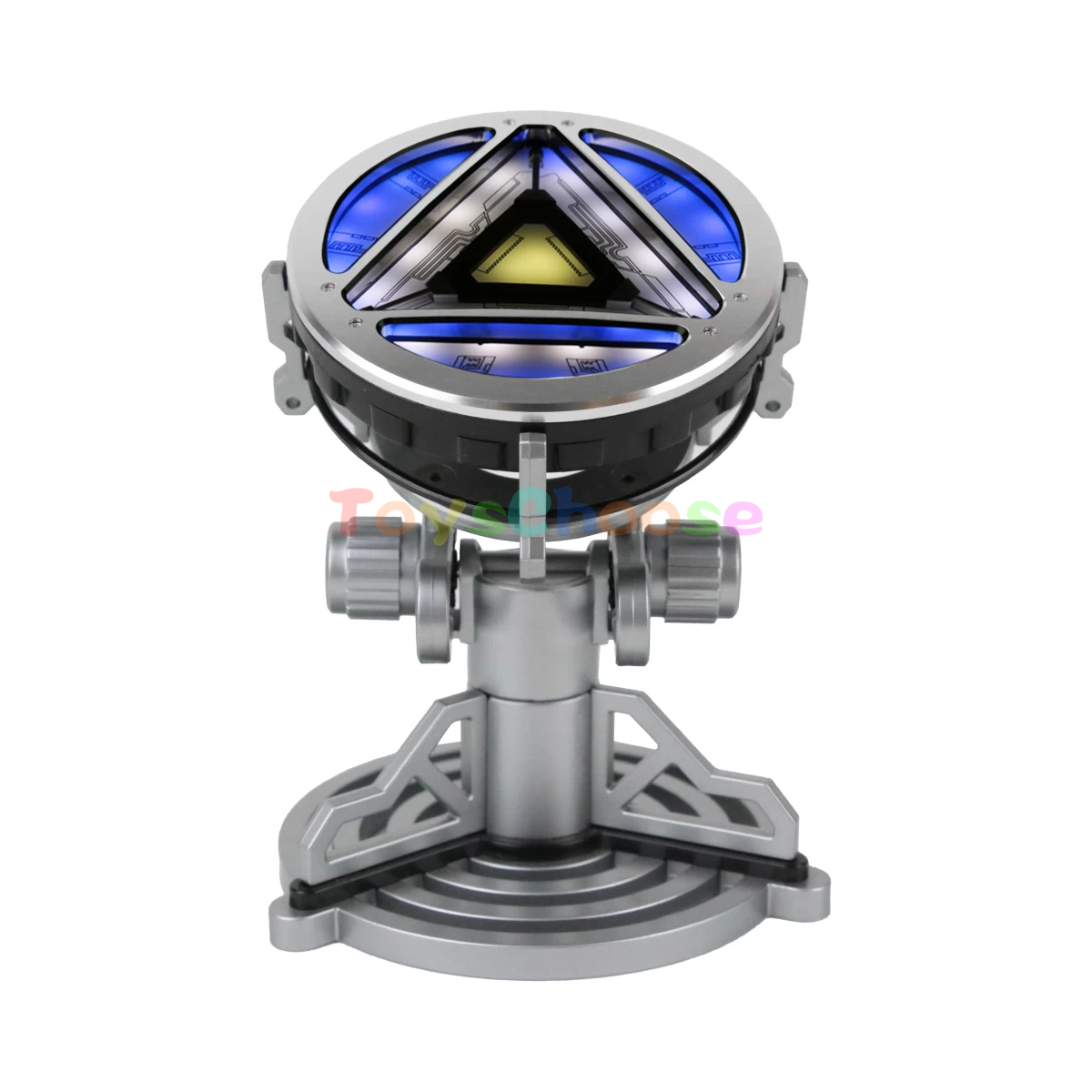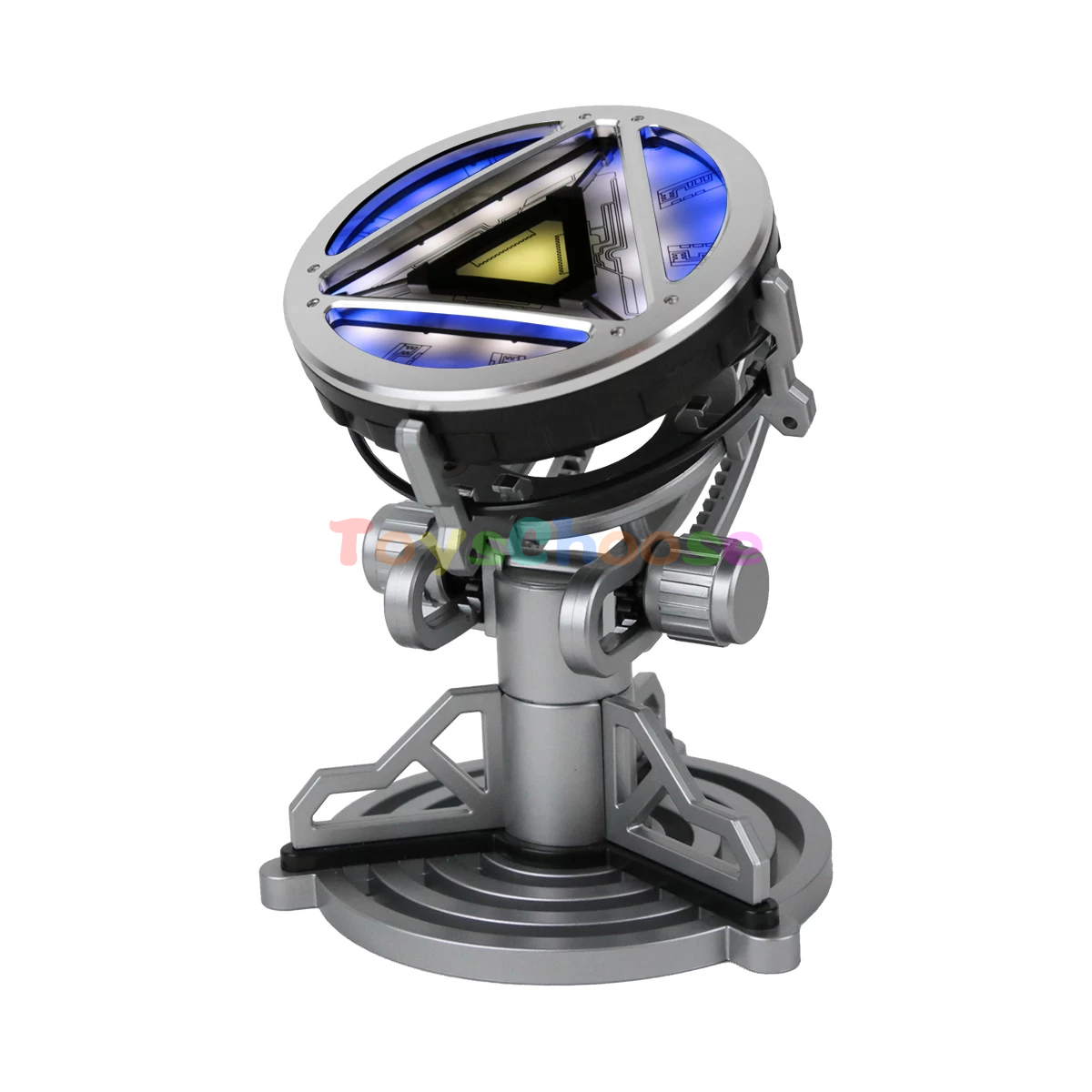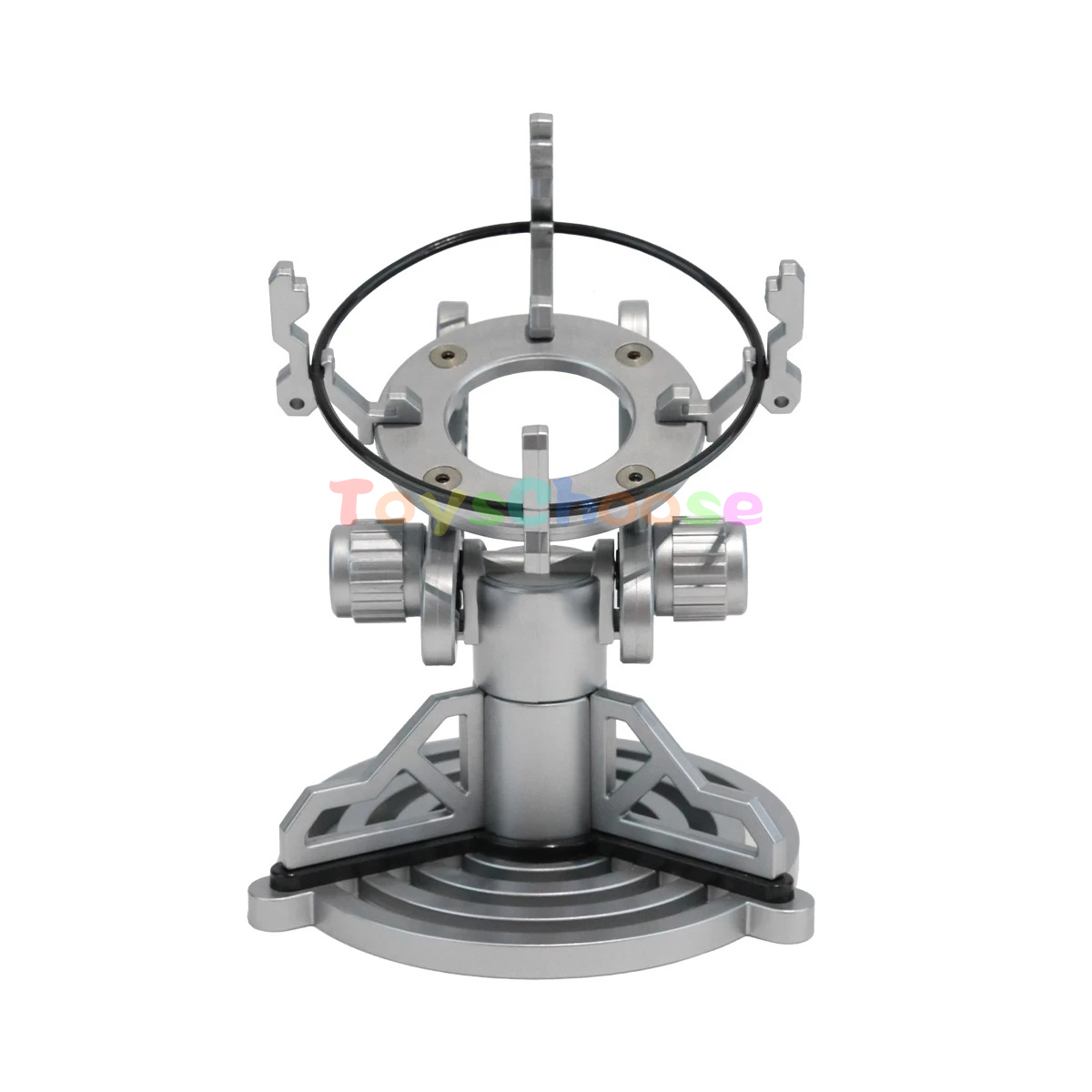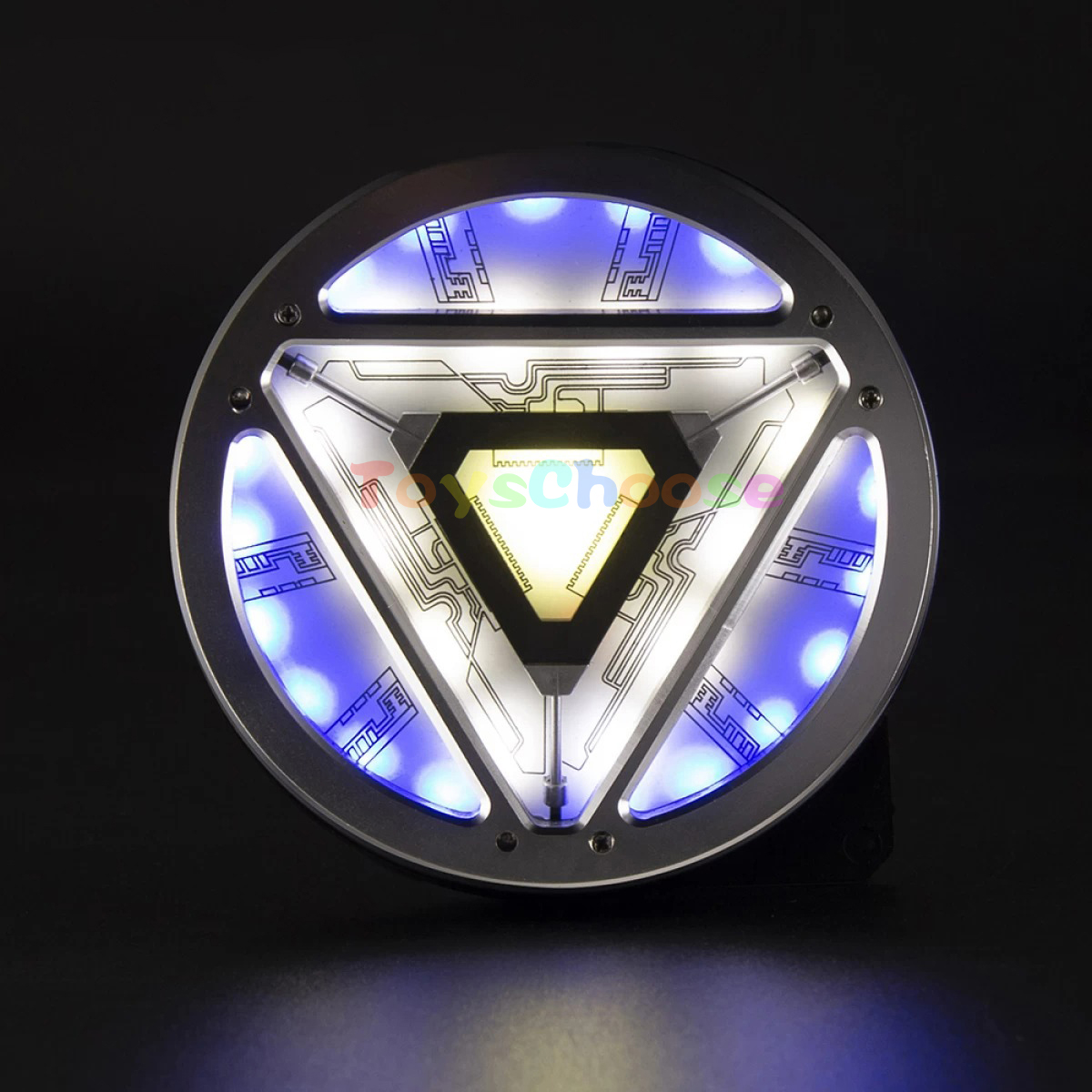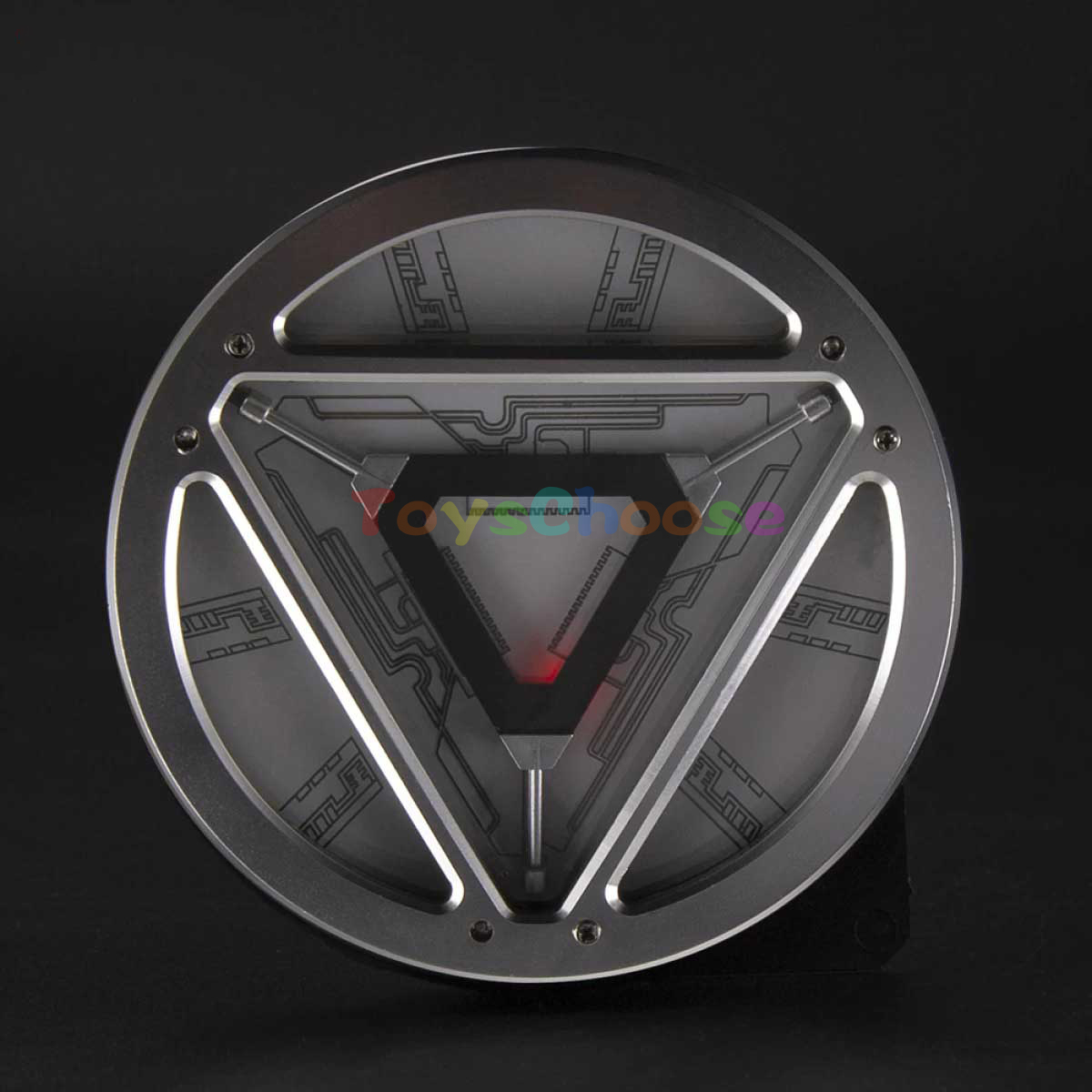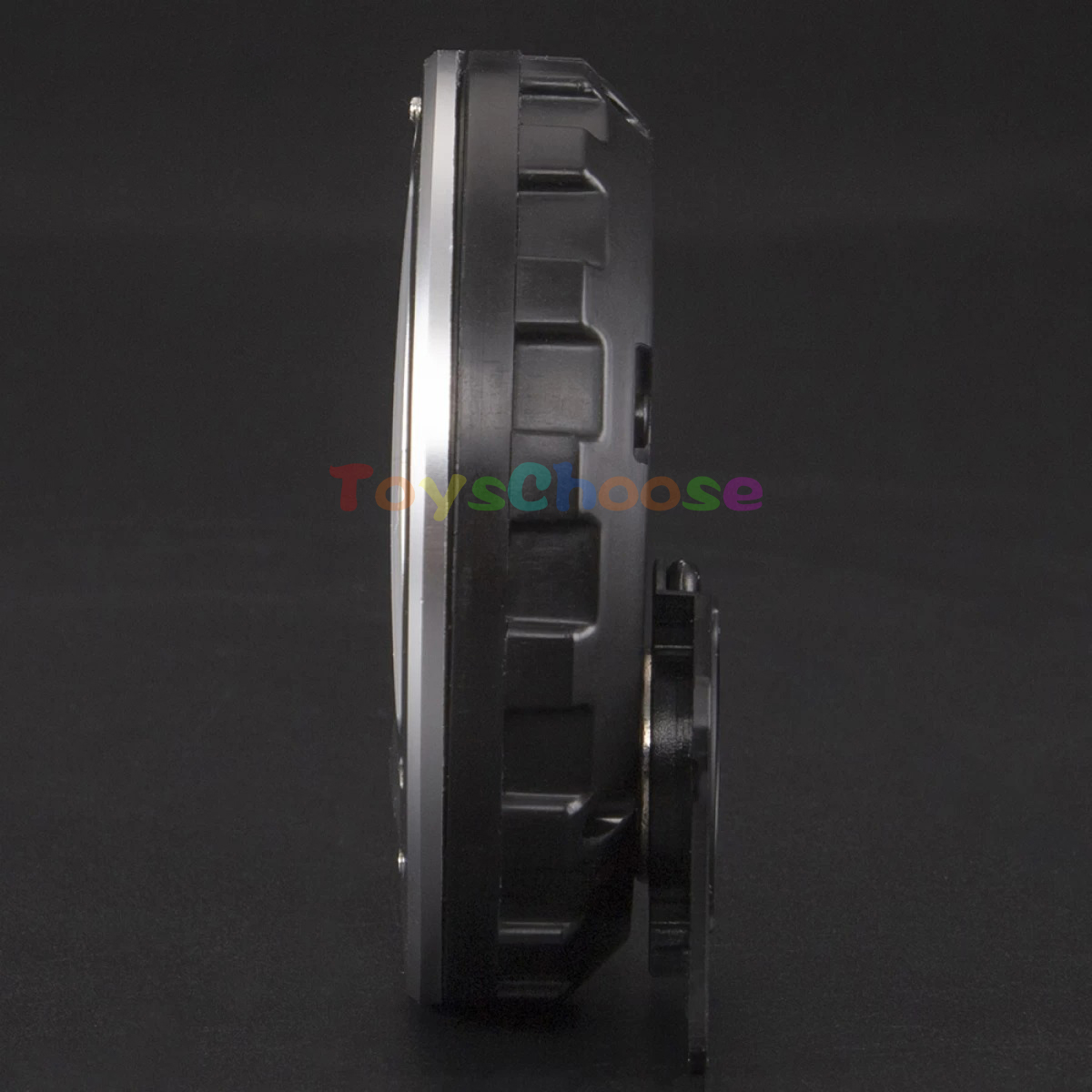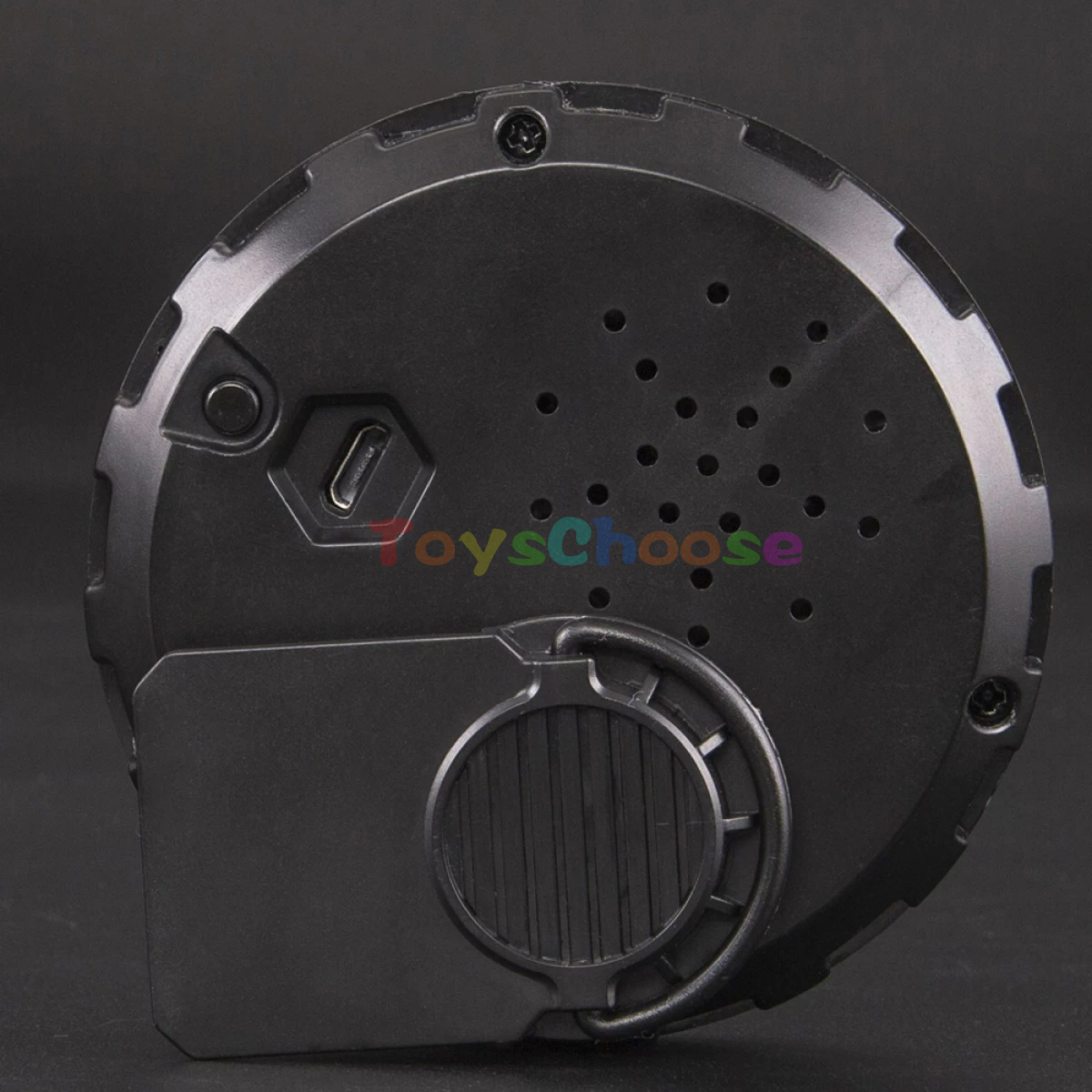 More
Mk6 can be matched with Tony clothes.
MK6 arc reactor can be placed inside and outside of clothes.
Tony Clothes: Cotton, dark blue M size (165-170 cm 55-65 kg) L size (170-180 cm 65-75 kg)