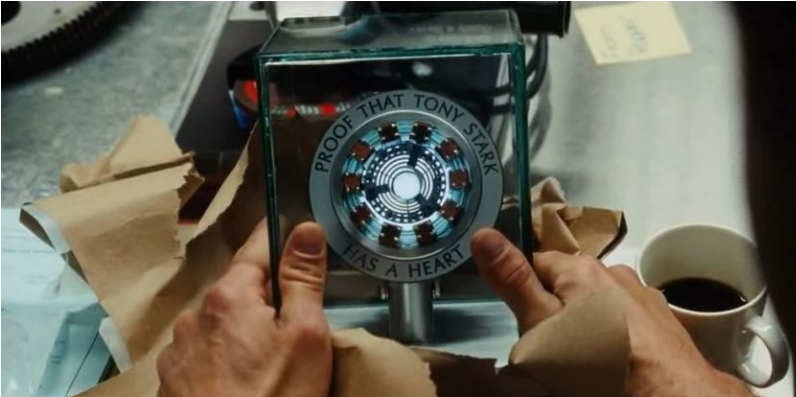 "Proof that Tony Stark has a heart"
---
In 《Iron Man3》,Tony told Pepper who he trusted most about the Ark Reactor in his chest, and asked Pepper to help him replace the Ark Reactor. In front of Pepper, Tony, who wanted to express his love for the new and disliked the old, threw away the old Ark reactor, but  Pepper knew the softness of Tony's heart and preserved the old Ark reactor before giving it to Tony as a gift.This old reactor is MK1 Arc Reactor.
Product Introductions
---
  Product Name
  Marval 1:1 Iron Man Arc Reactor MK1MK2
  Material
  ABS、 polymer benzene 、alloy、 stainless steel、
  Size
  16*16*18cm
  Weight
  1.5kg
  Power
  Powered by USB
  Including
  Display box、ABS Base、Stainless steel bracket、Arc Reactor、USB Cable、  Hexagon screwdriver
  ★Tips:This product does not need to be assembled.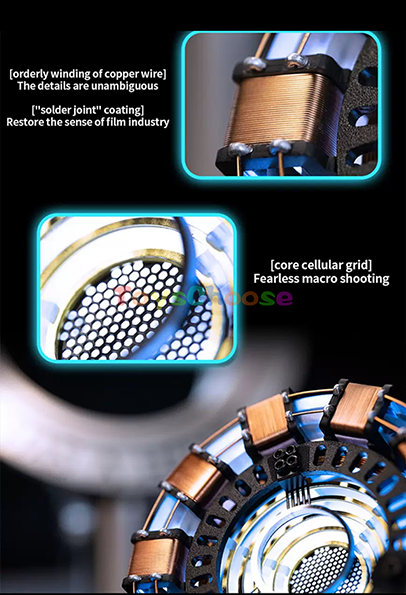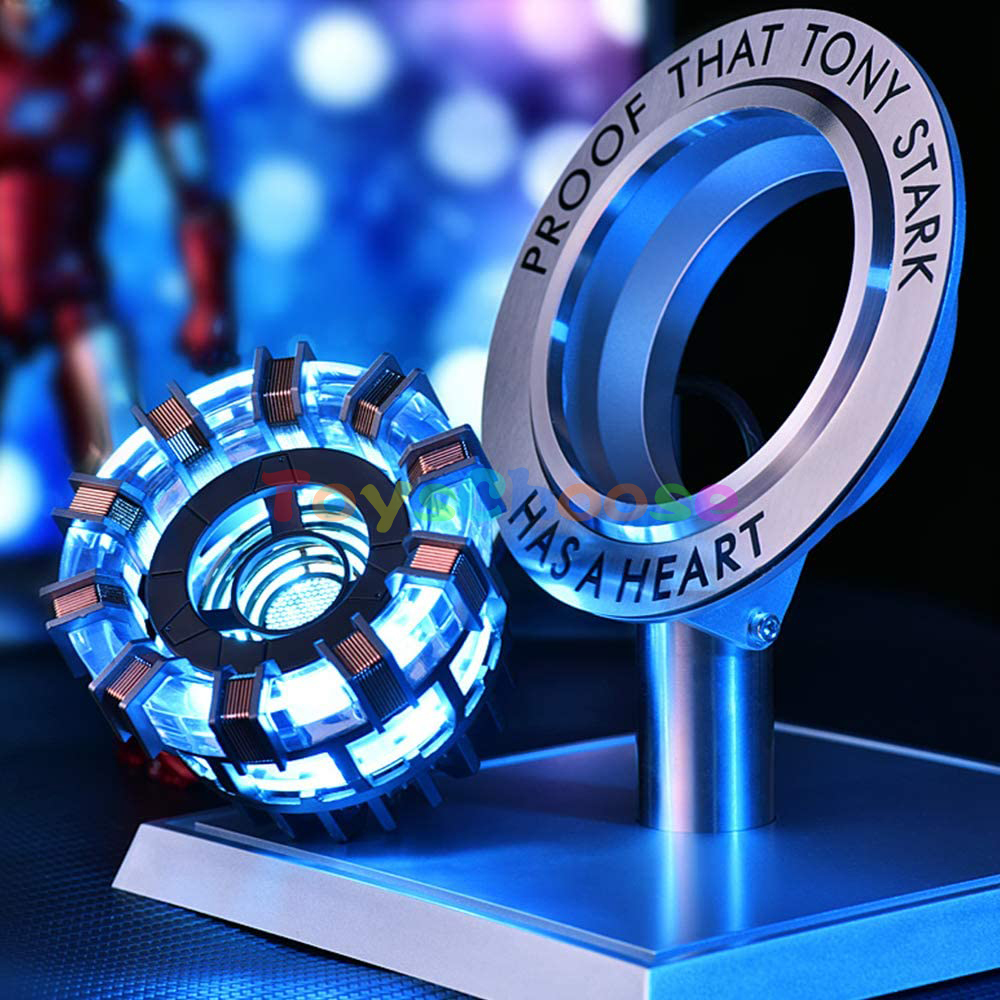 Installation Steps
---
STEP 1
Put the LED light into the display rack.
STEP 2
Put the black wire on the LED light into the bracket.
STEP 3
Connect it with the USB data cable.
STEP 4
Put the display box, the assembly is completed.
Two Lighting Modes
---
The LED light is illuminated by vibration induction. There have two lighting  modes.
1、Constant Light Mode
When you pat it once,the blue light turns on .
2、Breathing Light Mode
When you pat it twice, the breathing light mode is activated.
In the breathing light mode, the light changes from bright to dark, and the wick changes from blue to yellow, and so on.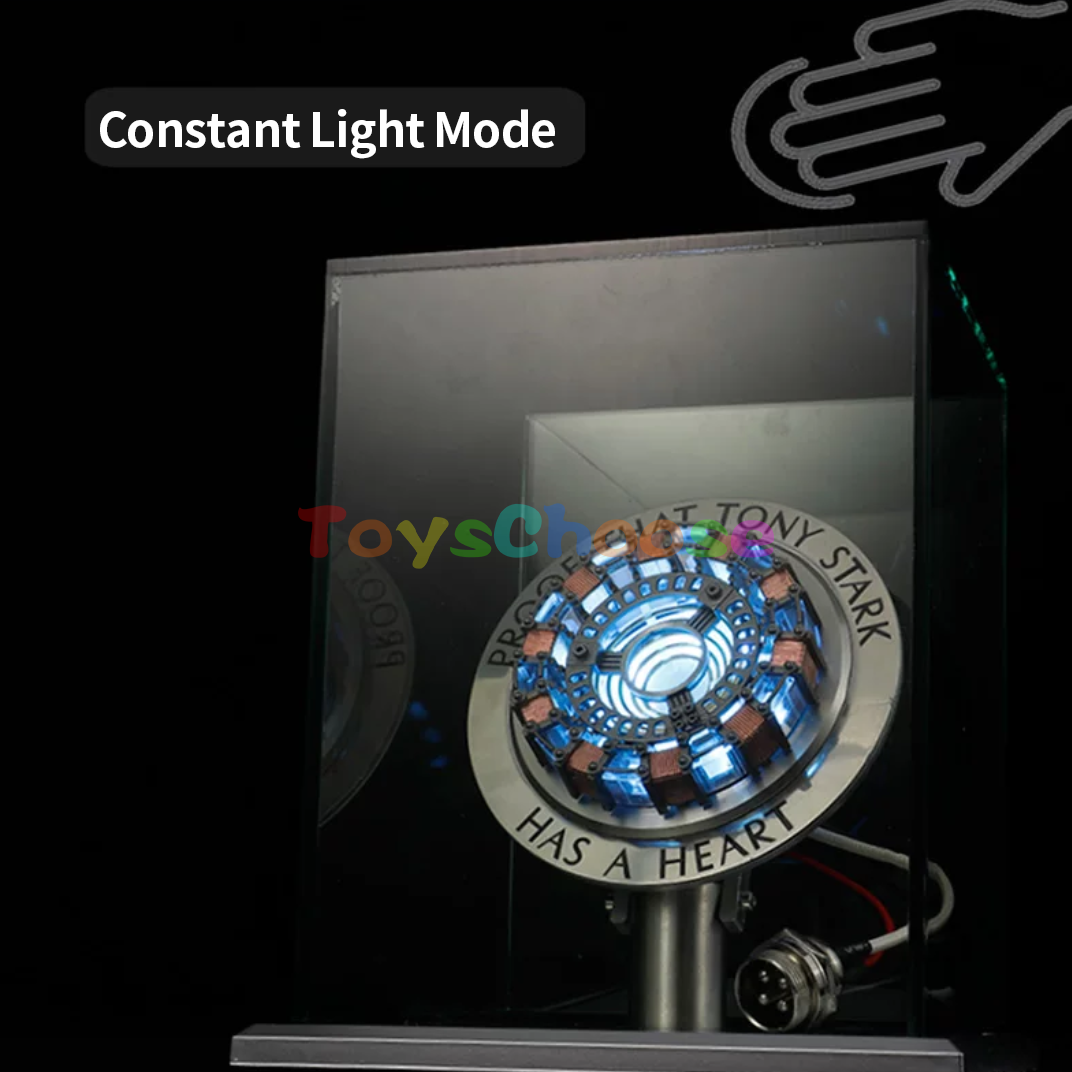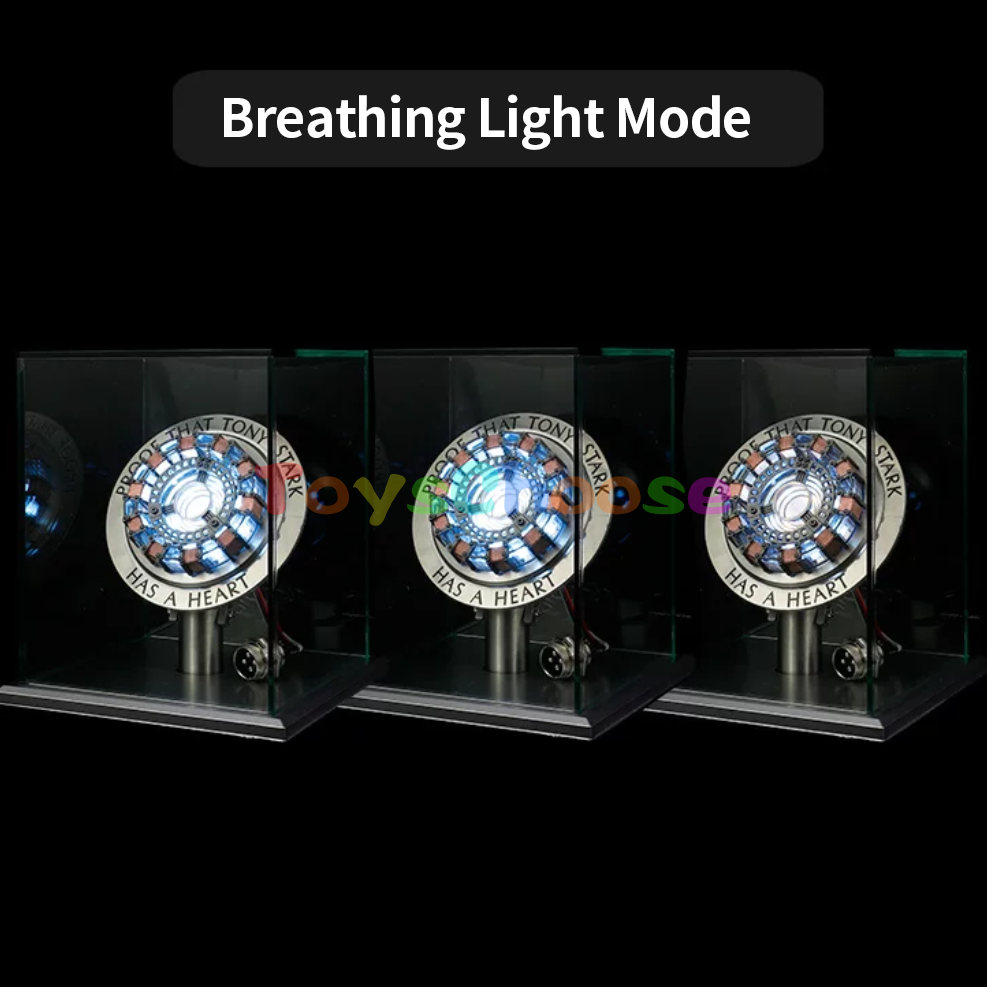 Difference Between MK1 And MK2
---
The red part of MK1 is thicker than MK2.
And look carefully, the details of the ring between the two are also slightly different.