Product description
Pet walkers wanted! What's more fun than Walking a pet? Walking lots of them!
FurReal walk a lots pets feature a connectible system that lets kids walk one pet, Or their favorite pack!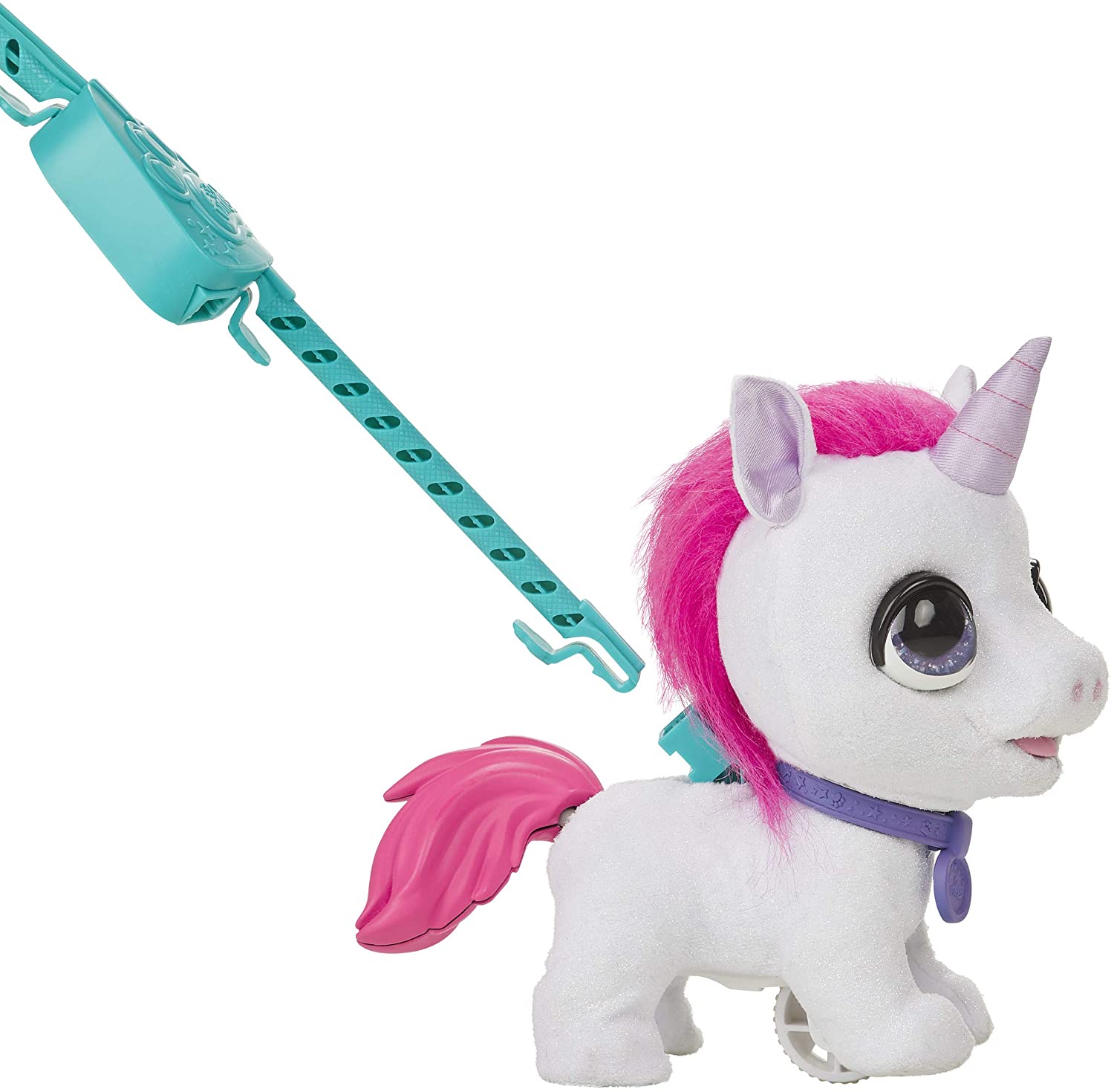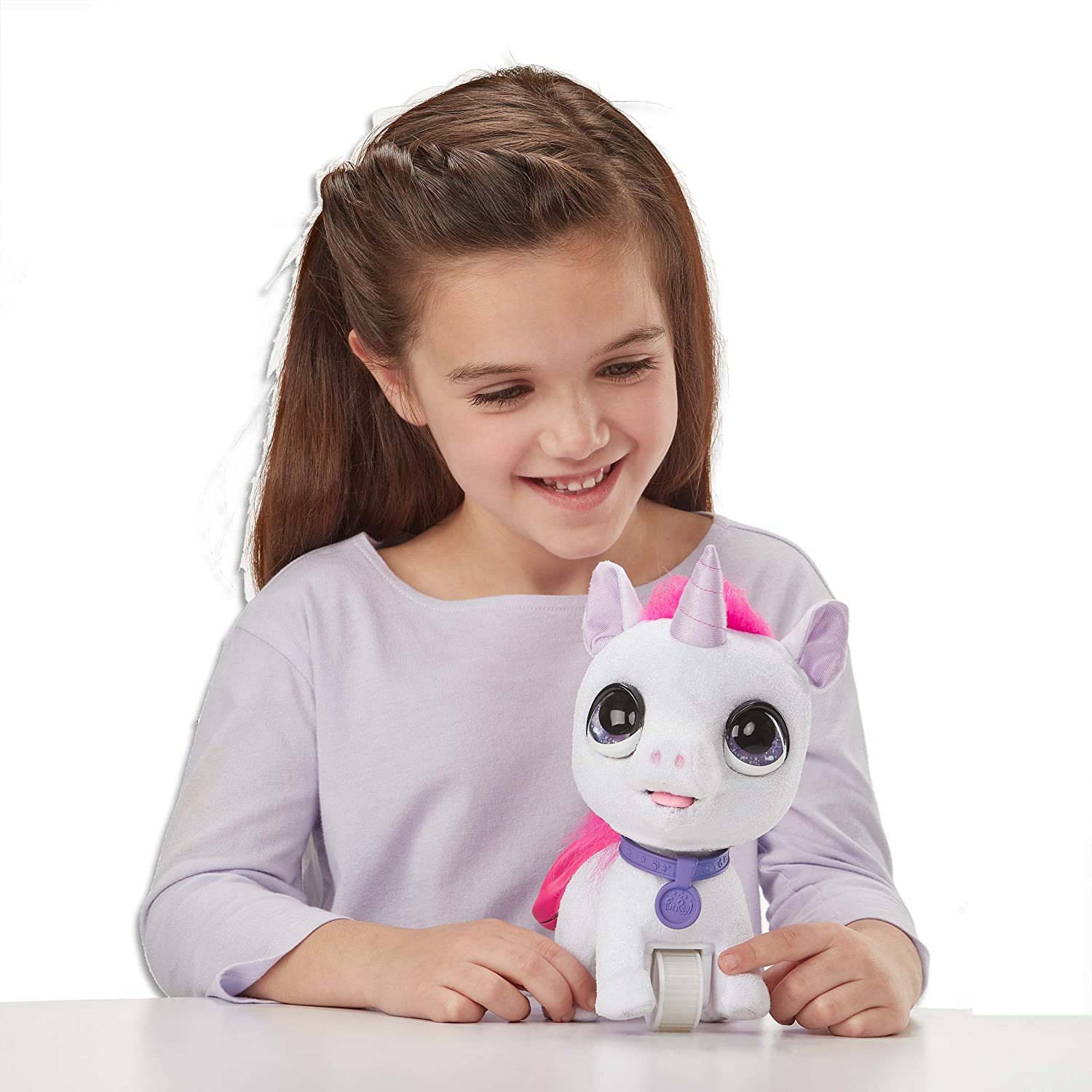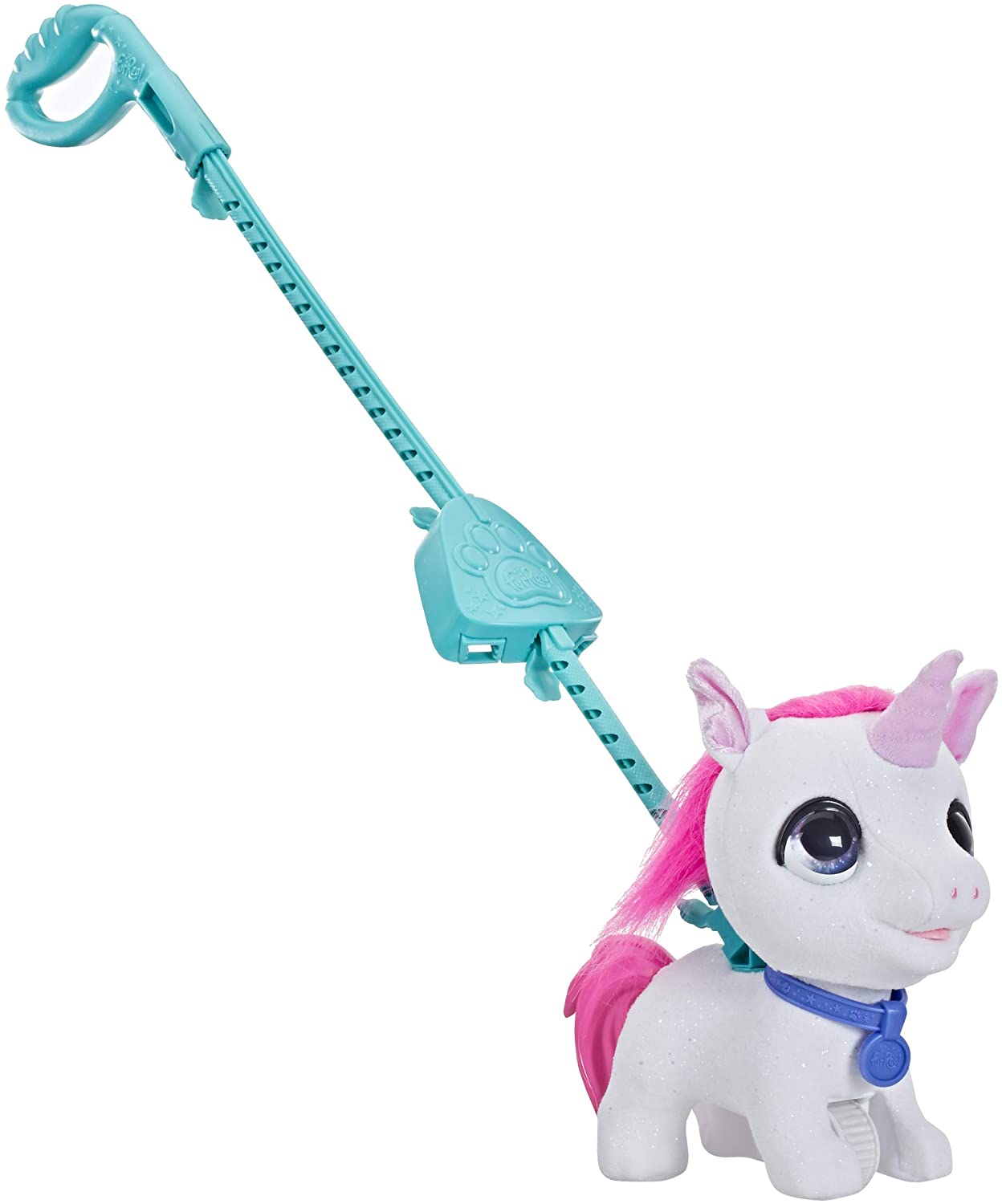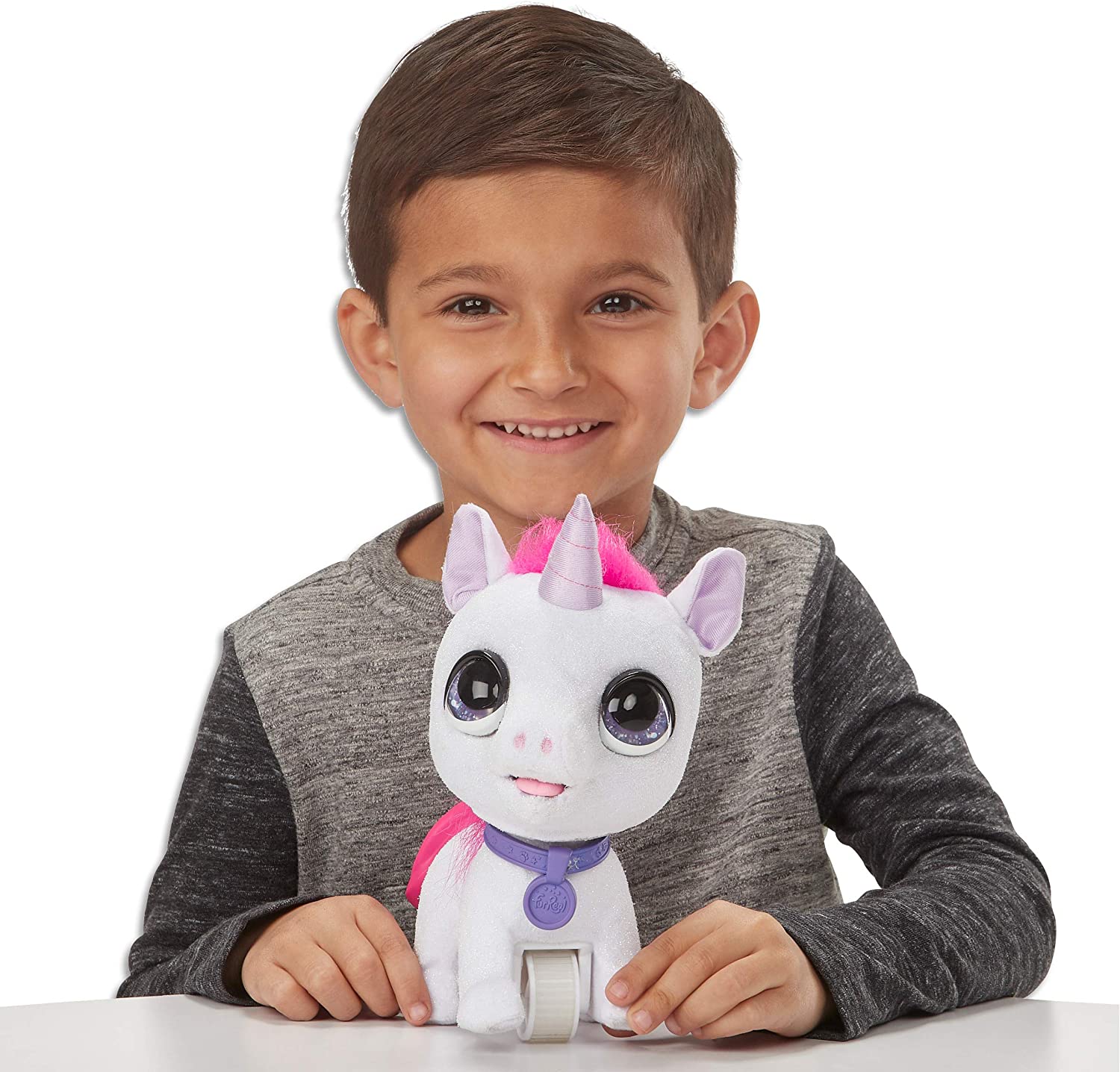 This fantastical, multicolored Unicorn comes with a detachable leash to walk her across the floor, as well as a connector to add up to two walk a lots Lil' wags pets (sold separately).
Push her along by her leash and she'll move forward with her wobbling head, signature bouncy walk, and spring-activated tail motion.
She also makes fun, magical Unicorn sounds, making the walk all the more amazing! Shall We take a stroll around the house? Sounds like fun!