Features
Inspire creative self-expression and imaginative play with this 6-pack of crayon boxes
Unique formula is designed to wash clean off most surfaces with just a sponge and warm water
Smooth application offers easier laydown of bright colors, making coloring more enjoyable
Built-in crayon sharpener conveniently keeps the colorful tips ready to draw
64-count crayon pack features a wide variety of classic colors as well as bright, fun shades
Colorful art supplies easily washes off skin, clothing, tabletops, walls, and more
Comes neatly organized in a reusable box with built-in crayon sharpener
Fun, creative, and enjoyable developmental art activity for kids of all ages
Helps children express, create, and connect through colorful play
Great for at-home or at school activities
Ideal for children 12 months and older
Crayon count: 64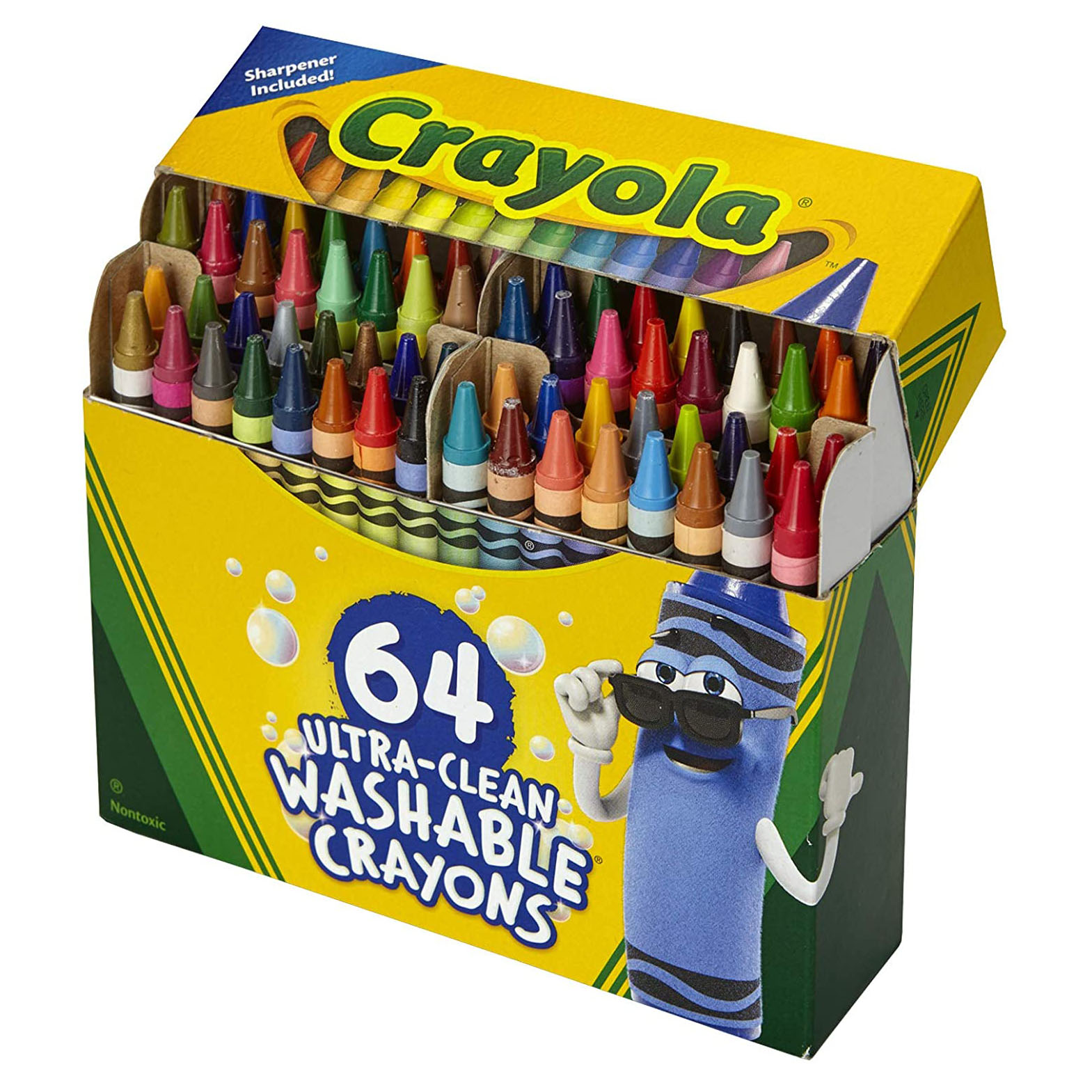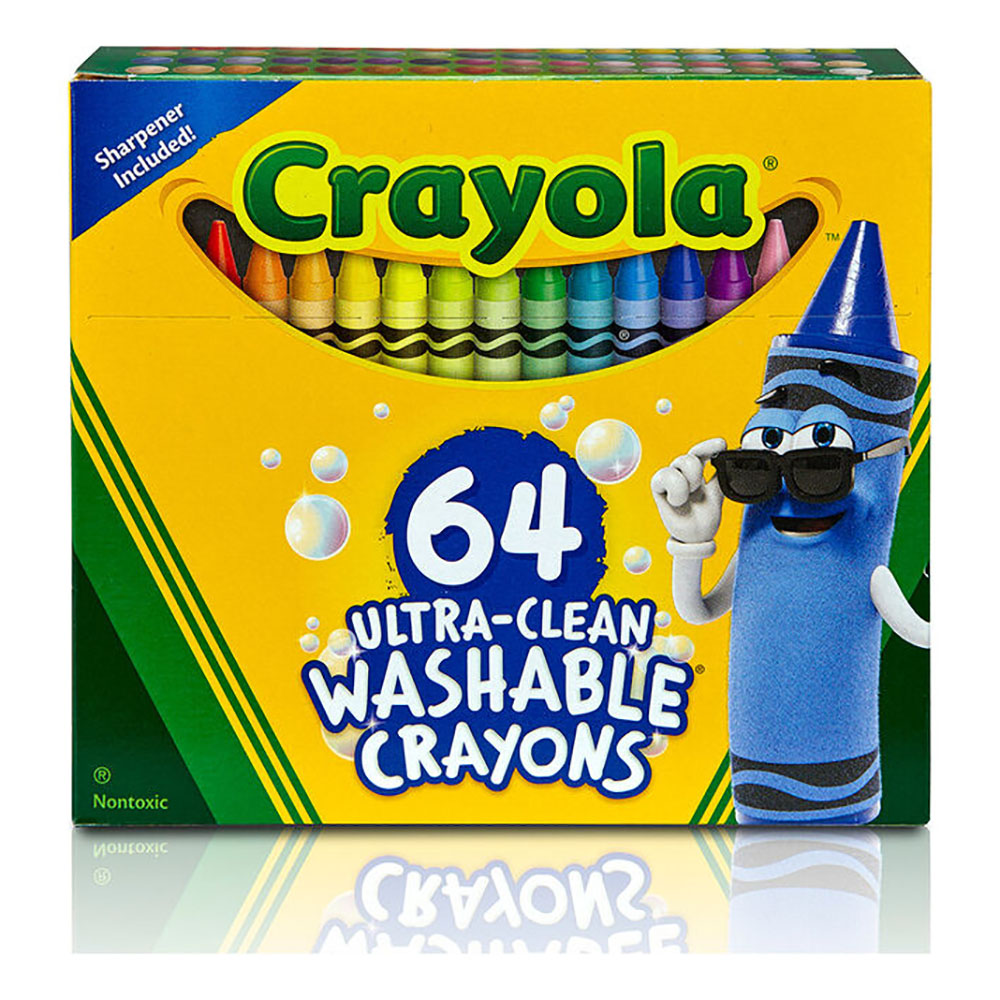 At a Glance:

Crayons wash easily off skin, fabric, walls, tables, and more

Spark imagination with 64 vibrant colors

Come in a storage box with a built-in crayon sharpener

Nontoxic, washable formula

Great for artists ages 3 and up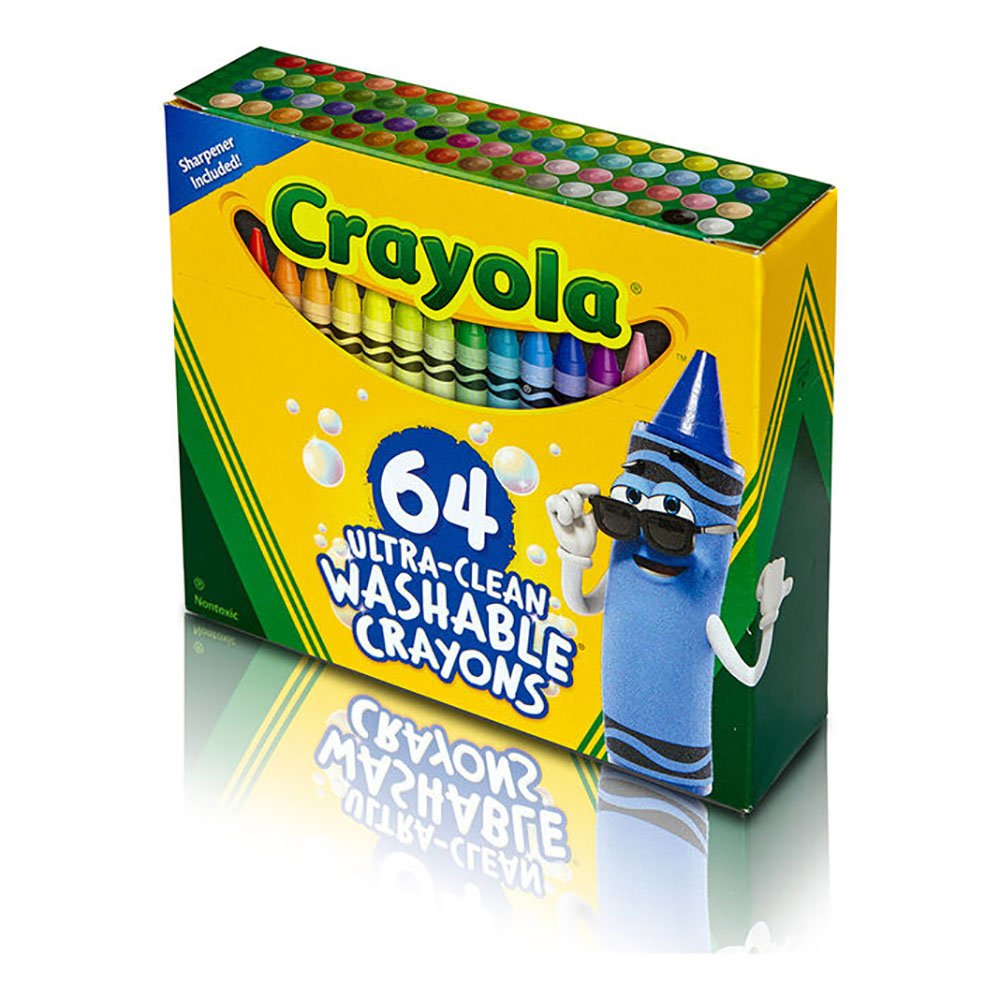 Crayola Ultra-Clean Washable Crayons

Help young artists develop their creativity and dexterity with Crayola Ultra-Clean Washable Crayons. Specially formulated for an easier, smoother laydown, the crayons are easy to remove from most surfaces, including skin, fabric, painted walls, and more. The crayons are great for home and school use and come with a sharpener to keep them working perfectly.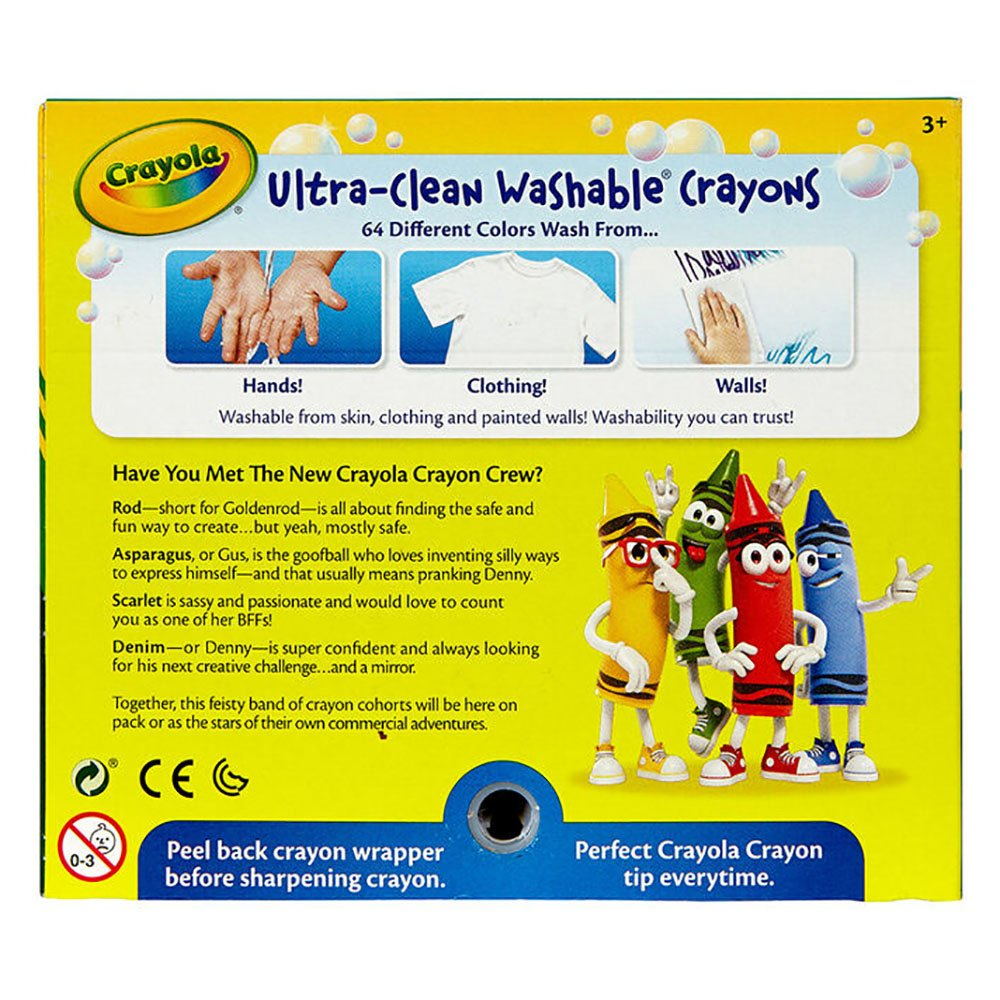 Washable Crayons Make Cleanup Easy

Designed to be washable, the crayons wash off tabletops, walls, and many other surfaces with just a damp sponge and off hands and most fabrics with warm water. Easy to use and clean up, Crayola Ultra-Clean crayons are a great choice for artists aged 3 and up.
More Details
Take the worry out of coloring time with Crayola Ultra-Clean Washable Crayons. These crayons easily wash off most surfaces, including walls and tabletops, with only a damp sponge and water. Designed for young children who are just learning to color and draw, Crayola Ultra-Clean Washable Crayons are specially formulated for smoother, easier laydown and come in 64 vibrant colors to inspire their imaginations. Ideal for children aged three years and older, Crayola Ultra-Clean washable art tools are great for everyday creative activities at home or in school.

Crayons Enhance Learning and Creativity
With 64 vibrantly colored crayons to choose from, Crayola Ultra-Clean Washable Crayons help spark kids' imaginations and creativity. Easy and fun, coloring with crayons is one of the first developmental activities kids can participate in.
Storage Box for Easy Crayon Organization
The crayons arrive in a reusable storage box that features a built-in sharpener to keep the crayons in great shape. When children are done for the day, they can organize the crayons in the box to make them easy to find and use next time.