---
Product description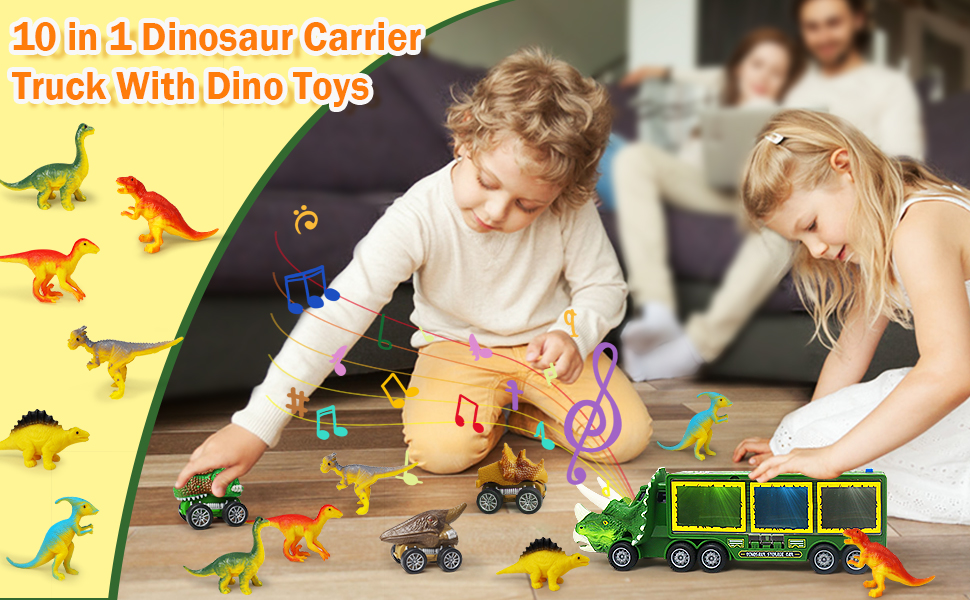 Dinosaur Car Toys Carrier with Dino Toys
Children will have a lot of fun while playing with so many vehicles and dinosaurs. Roarrrrrrrrr!
Playing with Dinosaurs Truck and experiencing an endless amount of amazing adventures together.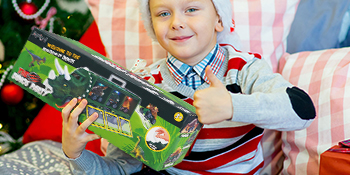 Package includes:
✔1 carrier truck.
Dimensions: 13″L x 4″W x 3.1″D
✔6 realistic dinosaurs.
1 Dimetrodon 1 brachiosaurus.
1 * Parasaurolophus 1 * Velociraptor
1 x Tyrannosaurus rex 1 x Stygimoloch
Discover exciting new ways to play
Raise awareness of cooperation with partners
Interactive multiplayer game and family time
Contribute to your child's focus and development
Help children to know more about the worlds of dinosaurs and cars
Give your beloved son/granddaughter a gift they will remember.
Handle design

It has a handle at the top. Makes it easy to carry around the house or when you're on the go.

Ample space

Transparent cover prevents dust. Easily clean surface stains with a dry cloth. It could also protect the dinosaur, easy to take and pick up.

Activate the sound and light effect

Press the button on the roof of the cabin. With just one click, turn on the real dinosaur sound and bright flashing lights to start the ride.