Product Details
A game that fuels hours of imagination! We've created this triceratops carrier set with one main thing in mind: keeping dino-obsessed kids captivated for years to come.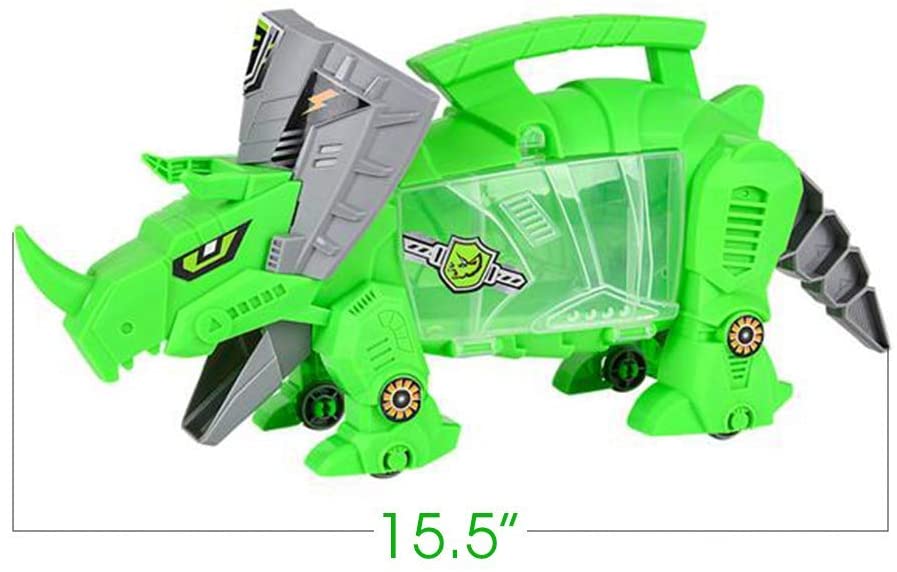 Here's why you'll love this triceratops transporter:
✔Comes with 1 dinosaur carrier to store cool toys.
✔ Includes various dinos and car toys for hours of fun.
✔ The carrier has a built-in handle for hassle-free portability.
✔ Children can climb to the top and ride it thanks to the wheels.
✔ It is a cool decoration piece for theme parties.
✔ Made of high quality plastic to withstand the excitement.
✔Packed in a window box to make a great gift for ages 3+.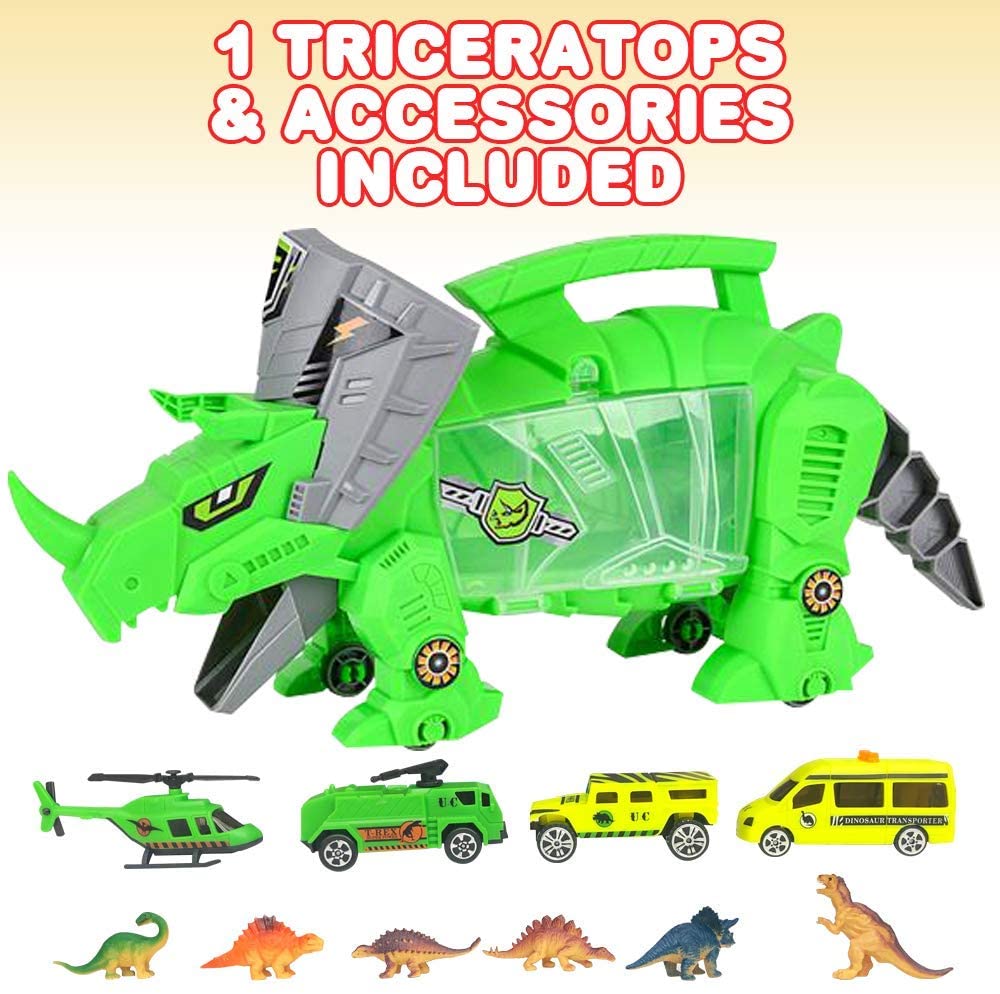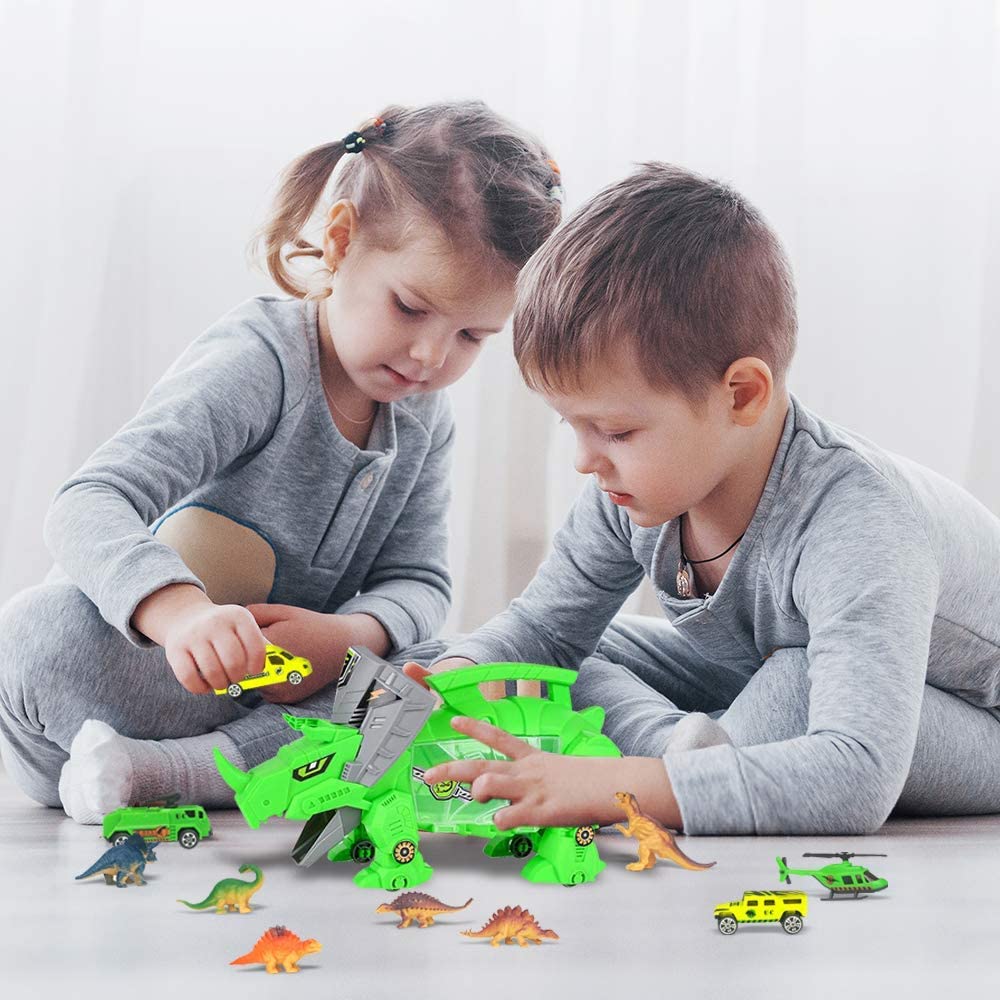 Kids can use the figures to unlock a world of imagination, have fun sliding the mini toys in and out of the carrier, or even jump on top and slide on smooth surfaces thanks to the wheels. You just found the secret to endless touch. Great gift idea.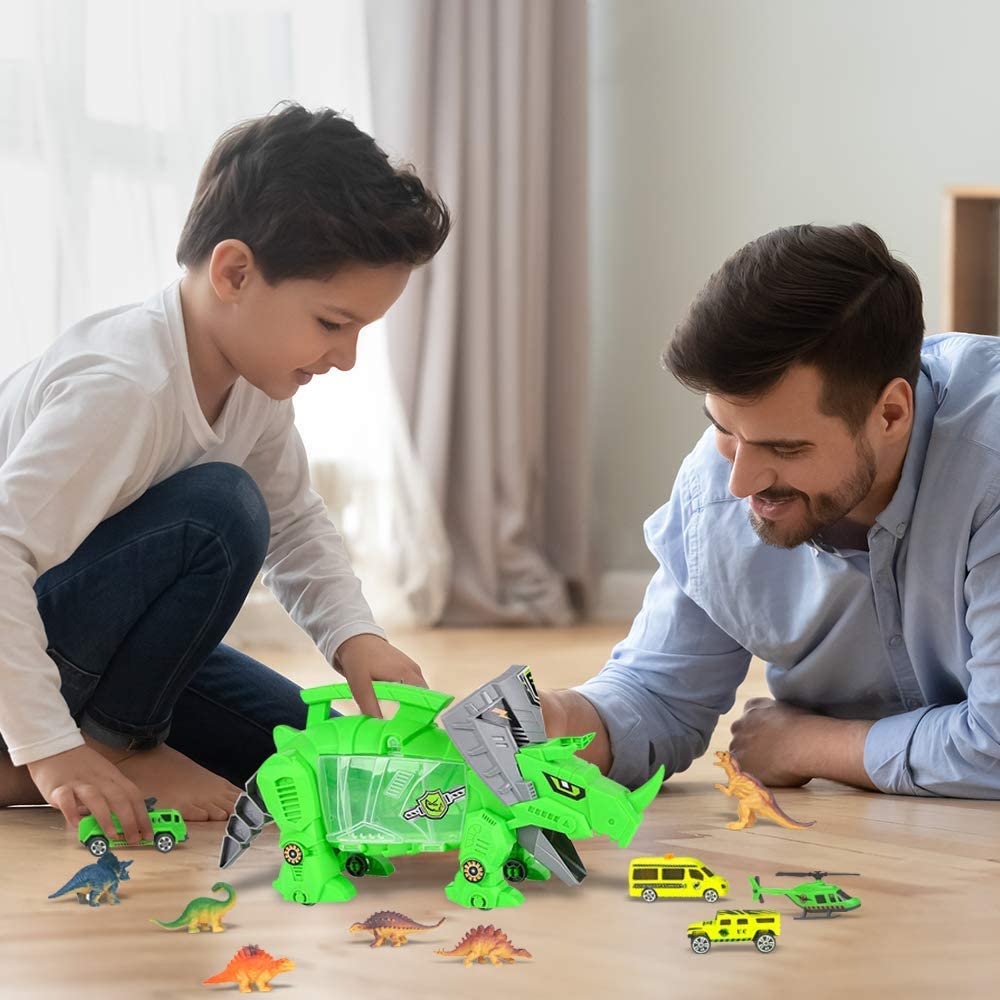 It comes with a 15-inch dinosaur toy storage organizer and an assortment of mini dinosaur figures and car toys.