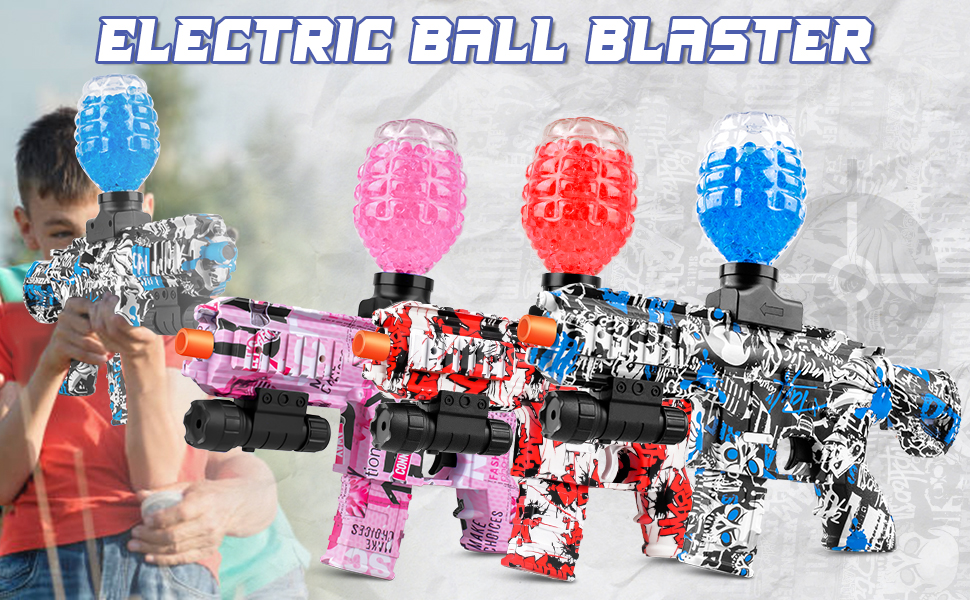 You can participate in a very fun shooting game: Cool ball toy is designed for team shooting games. We increased the shooting frequency by 1.5 times, you are 90% faster than the same toy. This will blow your mind!
SAFE USE: The material we use is environmentally friendly water absorbent resin. Please use it with confidence. There is no need to worry about environmental damage after use. The gel balls will slowly disappear after drying. This is very convenient. We are equipped with 50000 gel balls. This allows you to experience the joy of unlimited launches!
Child's Favorite Gift: This is a great toy for outdoor team games! If your child isn't motivated or doesn't get enough exercise, try giving him a gel ball toy, it's a great option!
After-sale service: If you don't know how to use the product after you receive it. Please contact us! We will guide you how to use it properly!