Product description
Transformers Toys Generations War for Cybertron Trilogy Series-Inspired Leader Class Spoiler Pack – Ages 8 and Up, 7-inchSPOILER ALERT: Hidden within this pack are spoilers for the War for Cybertron series! Fans shouldnt decode the Cybertronian if they don't want key events from the show revealed!SERIES-INSPIRED FIGURE: This figure is inspired by the character as seen in the War for Cybertron series.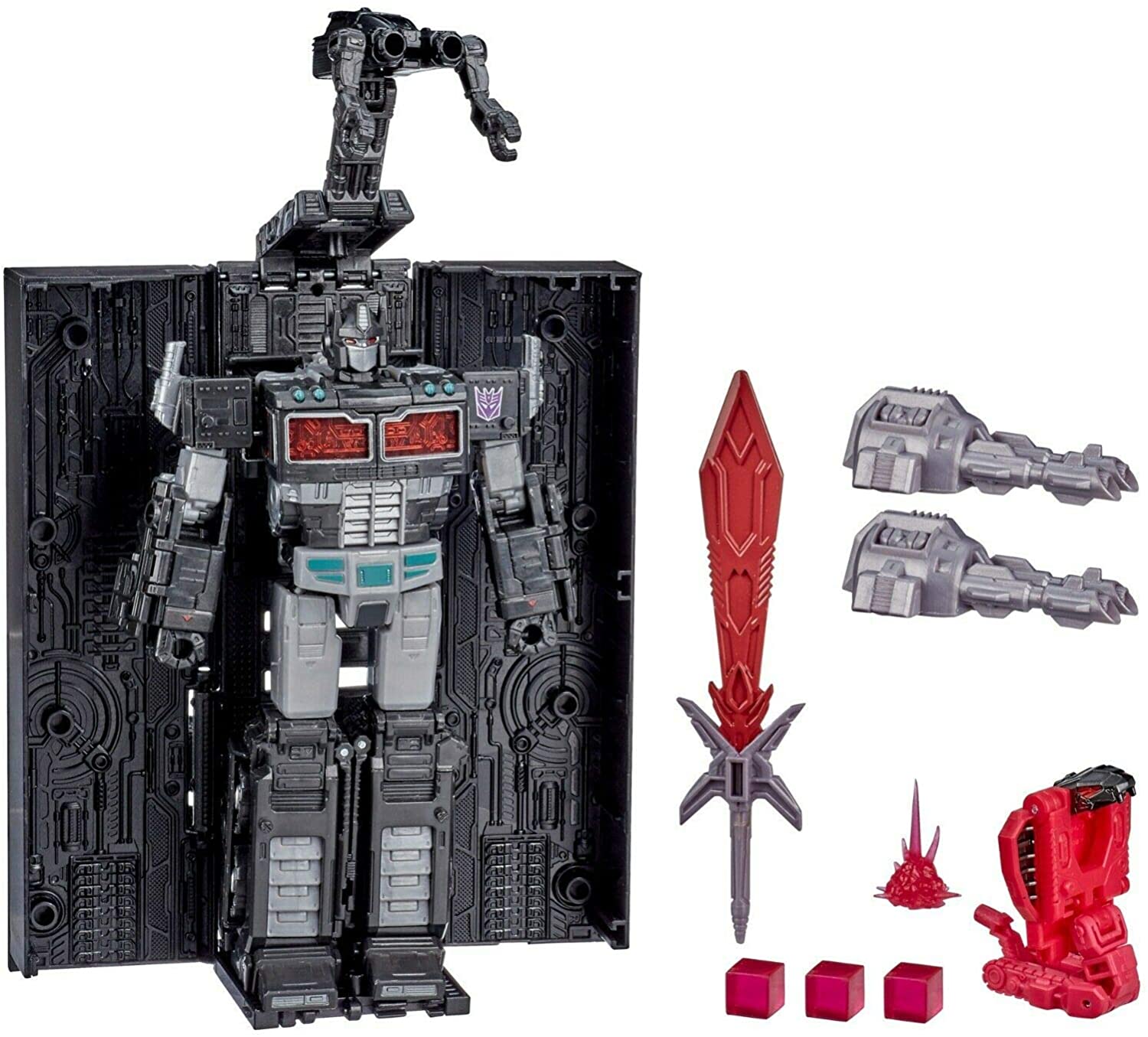 This Nemesis Prime figure is 7″ tall, just like the standard WFC Siege Voyager class Optimus Prime figure. The trailer, arm cannons, sword, Fangtron figure, unique blast effect, and energon cubes make up the extra bits compared to the standard Siege Optimus Prime figure.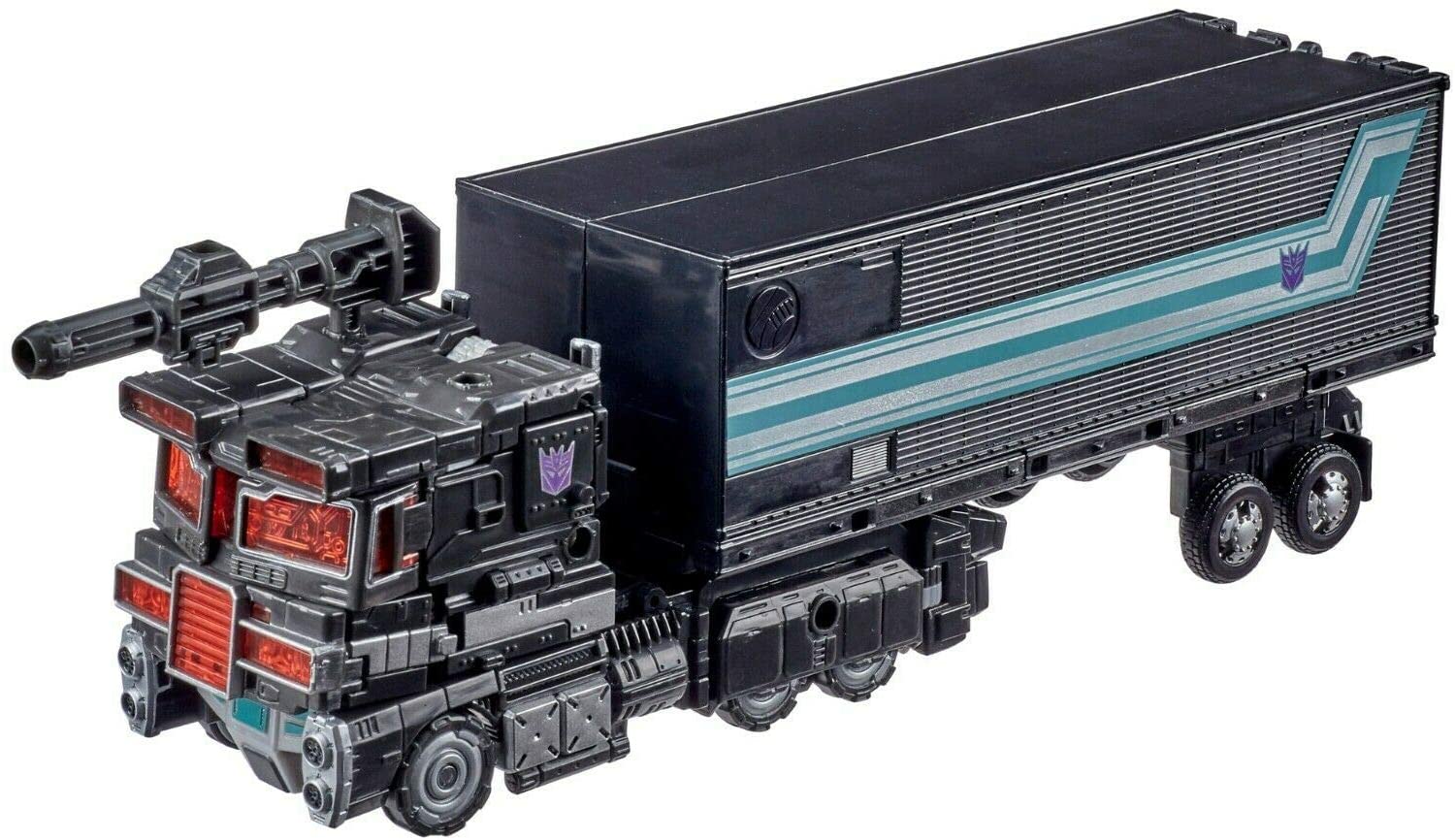 Add battle effects with Fire blasts accessories – attach fire blasts accessories to the ends of weapon accessories to simulate blaster fire or explosions firing from the weapons. (Not included. Included with battle Masters figures. Each sold separately. Subject to availability) multiple fire blasts ports on the figures and vehicle modes allow fans to enhance their battlefield with simulated battle damage. All figures and weapon accessories in the Siege line are compatible with Fire blasts accessories.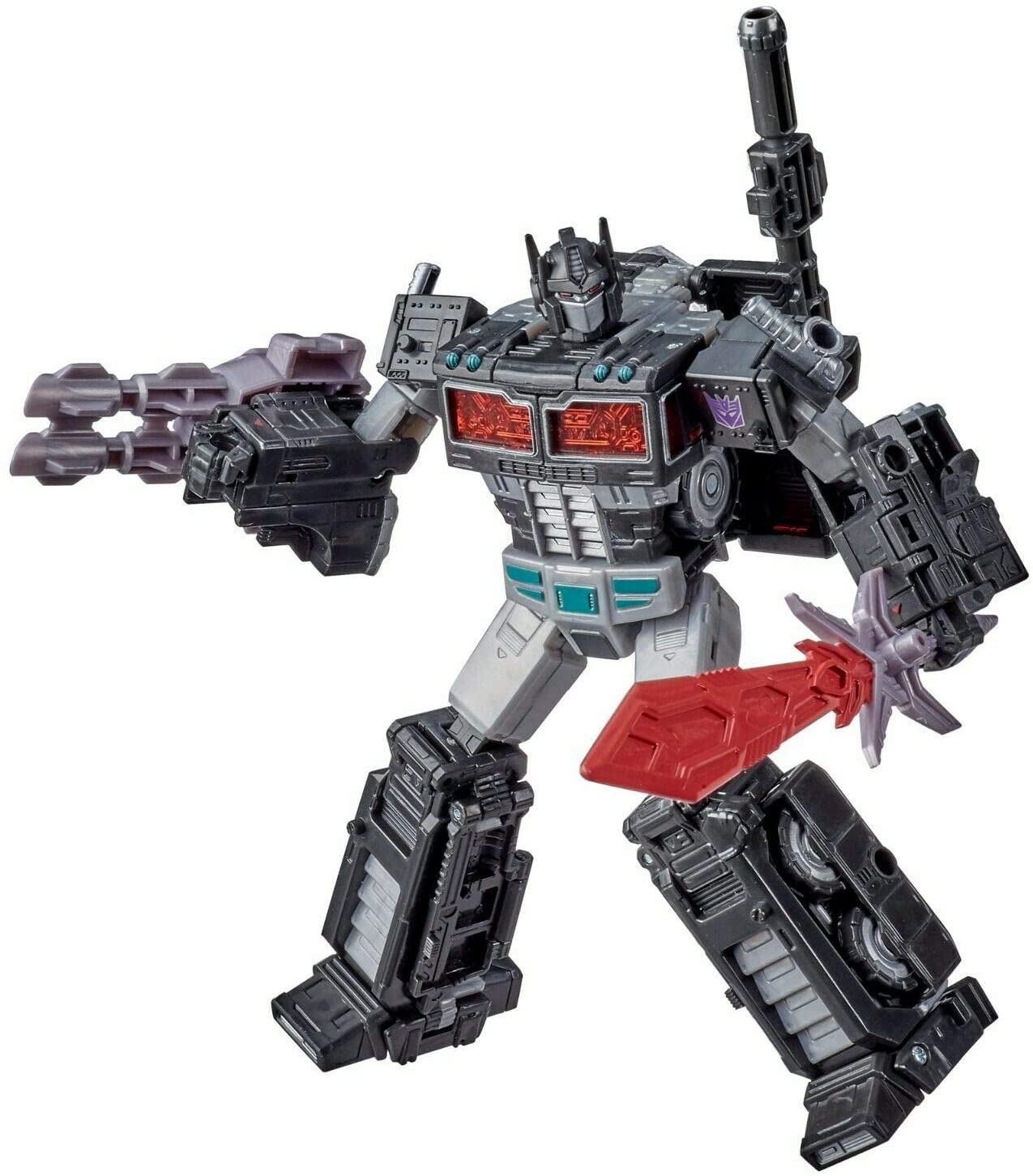 DISCOVER KINGDOM: Worlds collide when the Maximals and Predacons join the fight, coming together with the Autobots and Decepticons in an epic battle that will alter their destiny forever