Product description
Studio Series has always allowed fans to reach past the big screen and build the ultimate Transformers collection inspired by iconic movie scenes from the Transformers movie universe.Build the ultimate battlefield with Transformers War for Cybertron: Siege toy figures. Siege plunges fans into the epic fight to survive on the final day of the Autobot and Decepticon battle to control Cybertron. The Decepticon resistance army and the Autobot counter-resistance fighters gear up with the C.O.M.B.A.T. (Cybertronian Omnifuctional Modular Battlefield Assault Tech) System, the universe's most advanced modular weaponry.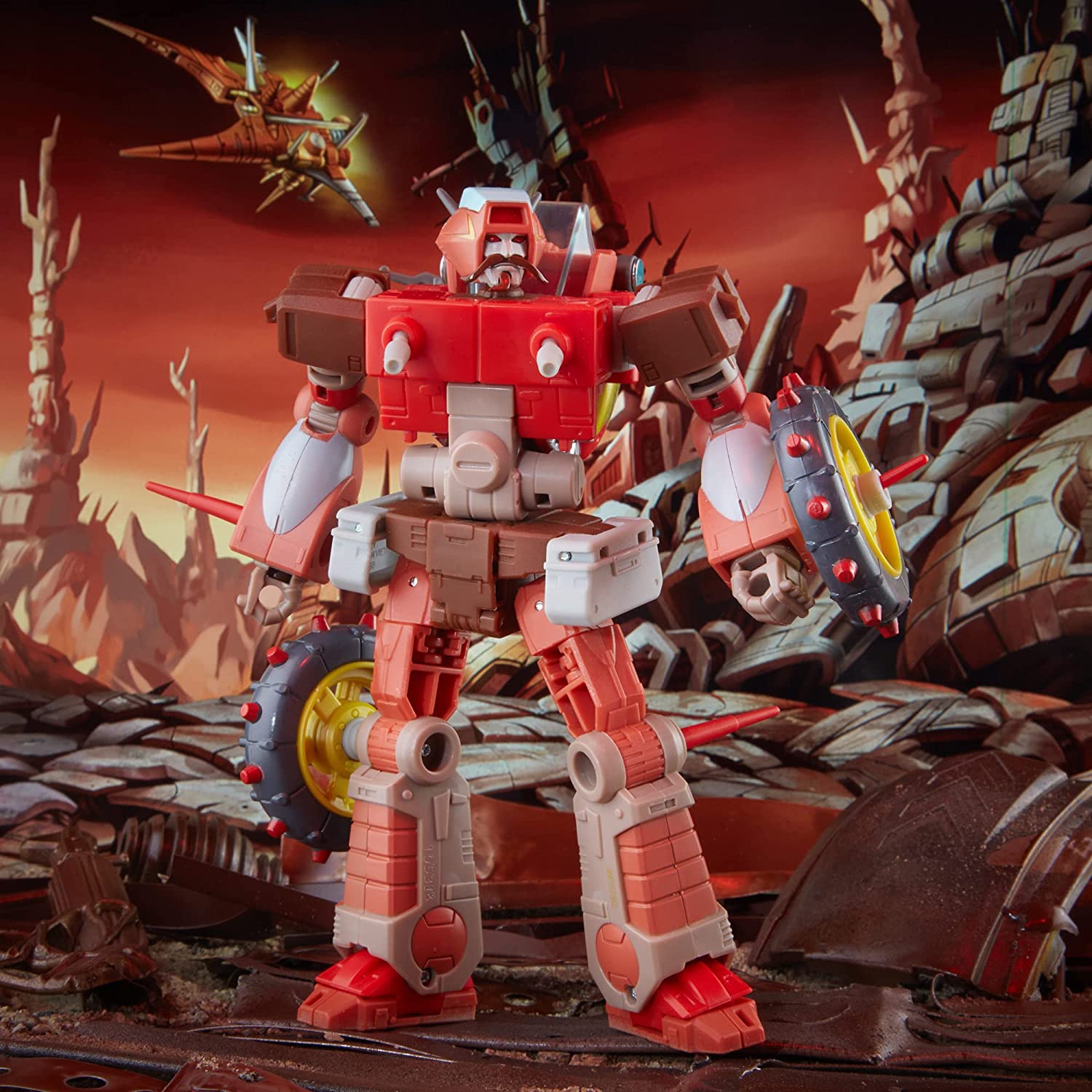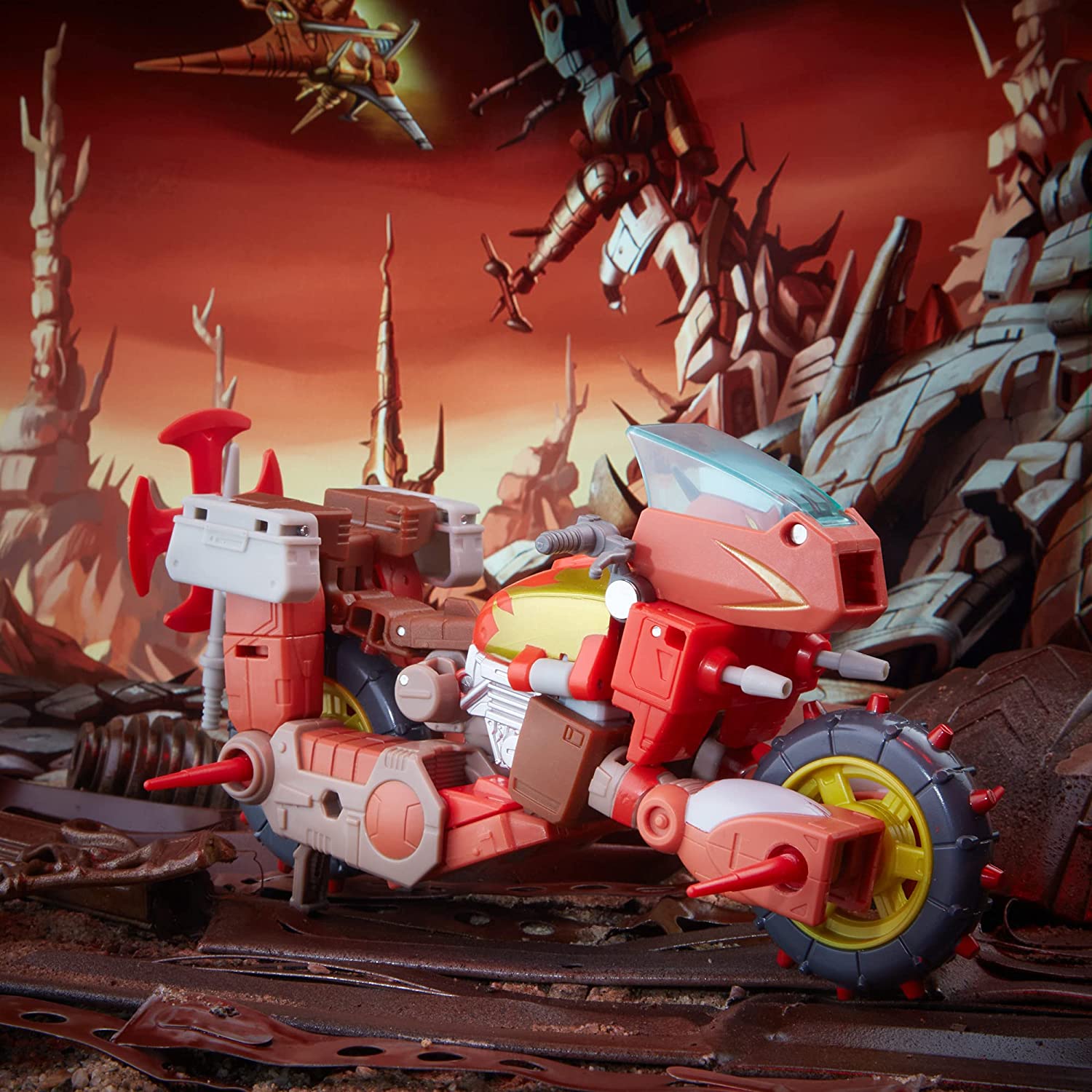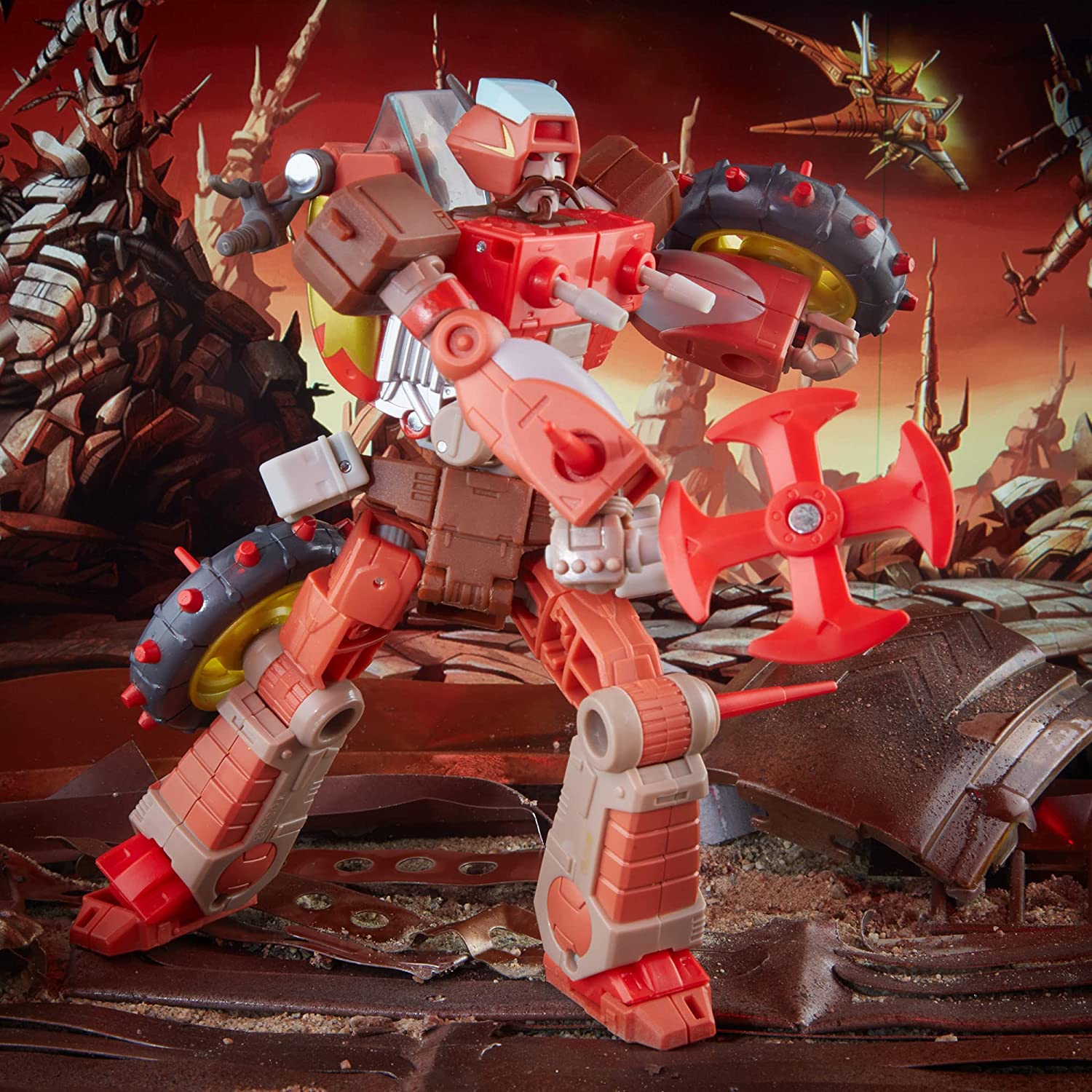 Now, the Studio Series line is expanding to include the epic moments and characters from the classic 1986 The Transformers: The Movie, bringing fans a whole new series of screen-inspired figures to collect! (Each sold separately. Subject to availability.)
This Studio Series 86-09 Voyager Class The Transformers: The Movie-inspired Wreck-Gar figure converts from robot to motorcycle mode in 22 steps. Remove backdrop to showcase Wreck-Gar in the Junkion Dance Party scene.
In the Junkion Dance Party scene from The Transformers: The Movie, Wreck-Gar and the Junkions team up with the Autobots after exchanging the universal greeting: "Bah-wheep-Graaaaagnah wheep ni ni bong!" Figure features an Armor Axe and 2 wheel accessories inspired by the scene in the film.