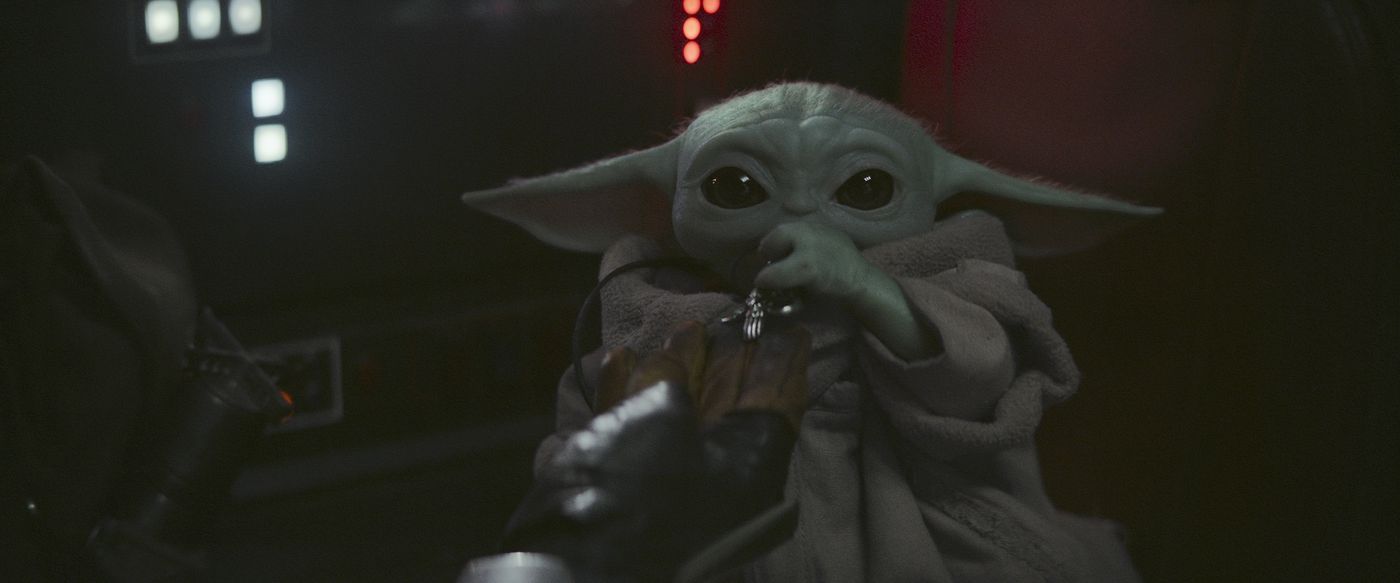 Fully embrace the cuteness of the 50-year-old Yoda species with this adorable 11-inch plush toy. He may look like a baby Yoda, but this lovable creature is referred to as the Child. Inspired by Lucasfilm live-action series, The Mandalorian, this sweet Star Wars plush toy comes with a satchel like the one it's carried in during Season 2. Toy has precious little feet that it can stand on, and its arms, legs and even ears are posable! And with just a squeeze of its hand, this character makes sounds recognizable from the show! This is a delightful gift set for any fan of The Mandalorian and the Star Wars galaxy. Colors and decorations may vary.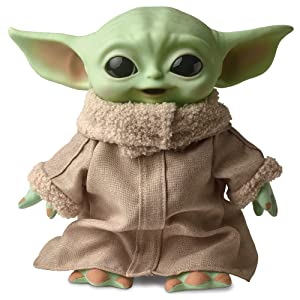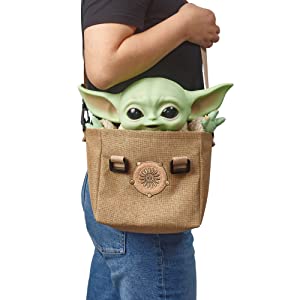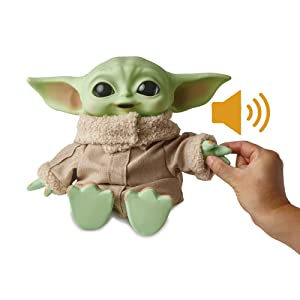 The Child is Irresistible!
Inspired by The Mandalorian, the hit Star Wars, series streaming on Disney+, this lovable Grogu will bring hours of fun to the adventures in your galaxy.
11″ Plush With Satchel!
This 11-inch scale plush The Child character comes with a satchel that The Mandalorian fans will recognize from Season 2. Strap it on and carry Grogu anywhere!
​Stands on its Own and Makes Sounds!
Plush Grogu character toy has adorable little feet that he can stand on. And his legs, arms and even ears are posable! Also, squeeze The Child's hands to hear sounds that are recognizable from the show!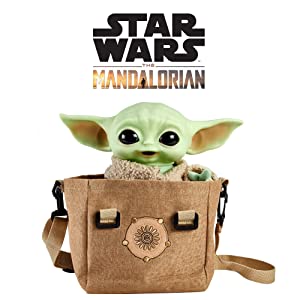 ​A Great Gift for Star Wars Fans of All Ages.
Fans as young as three years old will go crazy for this cuter than cute plush with the signature big eyes and ears. A must-have gift for Star Wars fans as young as three years old.​