Howlin' Howie is a pup that likes to be heard – whenever you howl at him or speak to him, he howls back!
• And he's always eager for guard-dog duty – just slide his switch and he'll respond to motion with barks and howls to let you know that someone's around.
•  And as a loving pup, he always responds happily when you pet his back and cuddle him.
•  He loves howling, whether he's responding to music or just making you laugh. Fun fact: his official birthday is October 31 (howl-o-ween, get it?)
•  Howl along with him, snuggle and cuddle with him, and have him watch your room… This plush pup will have you howling with laughter!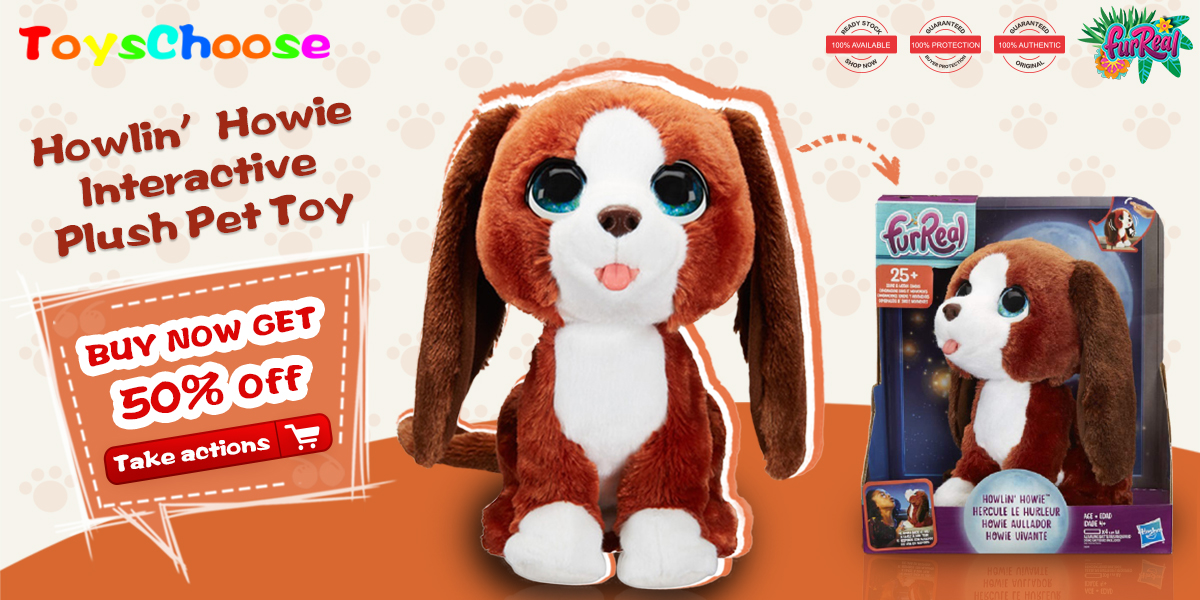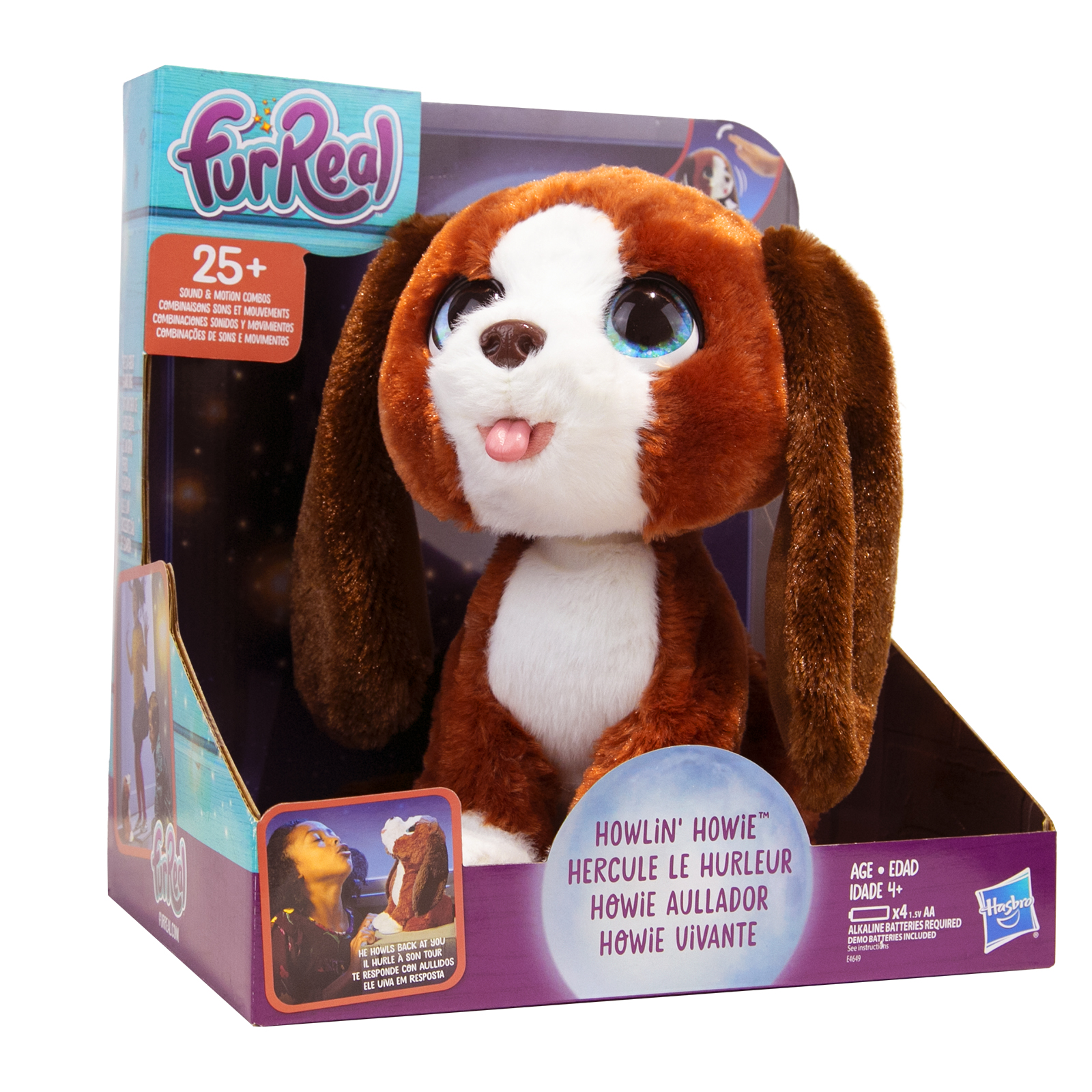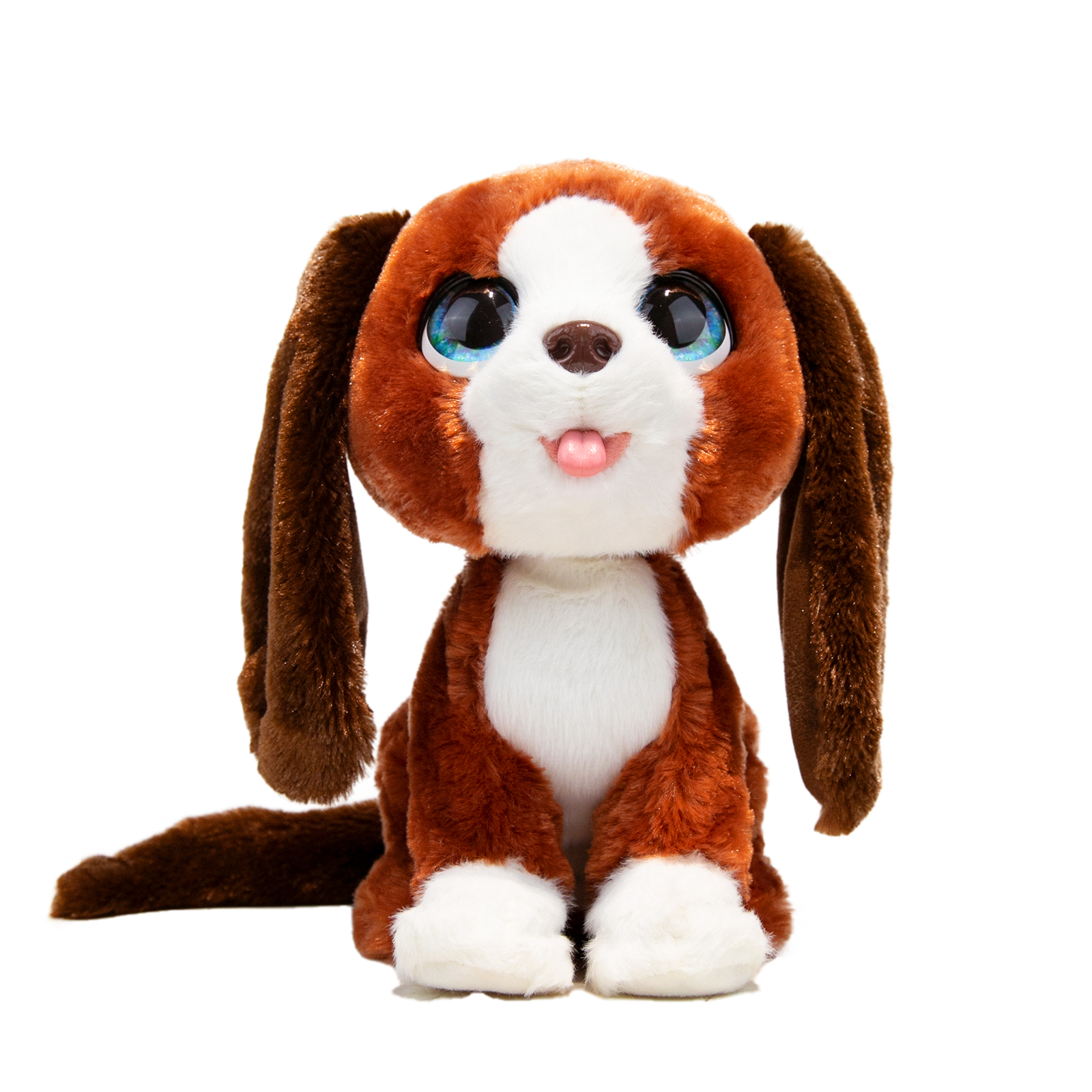 25+ Sound-&-Motion Combinations
Respond/Hug/Guard Dog Mode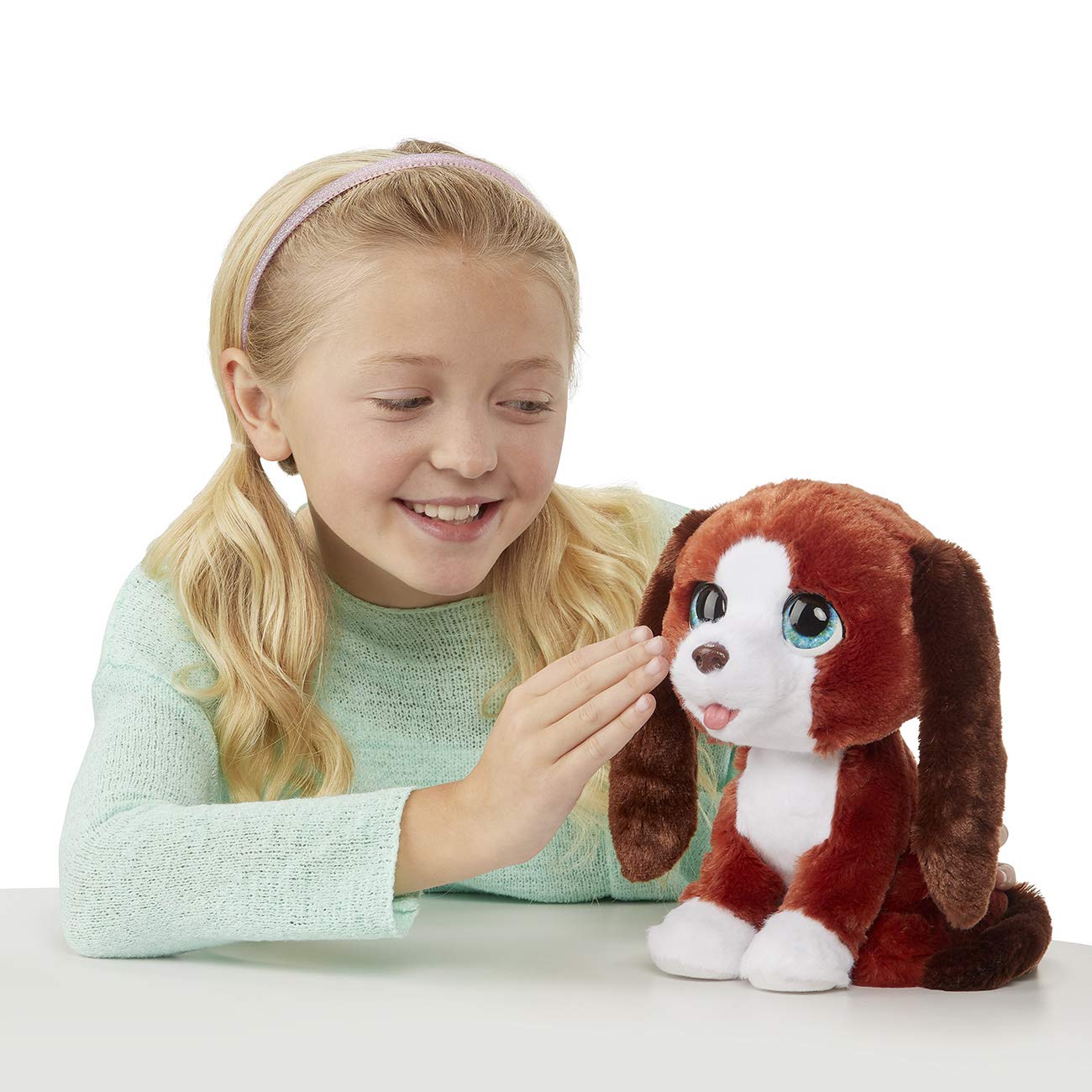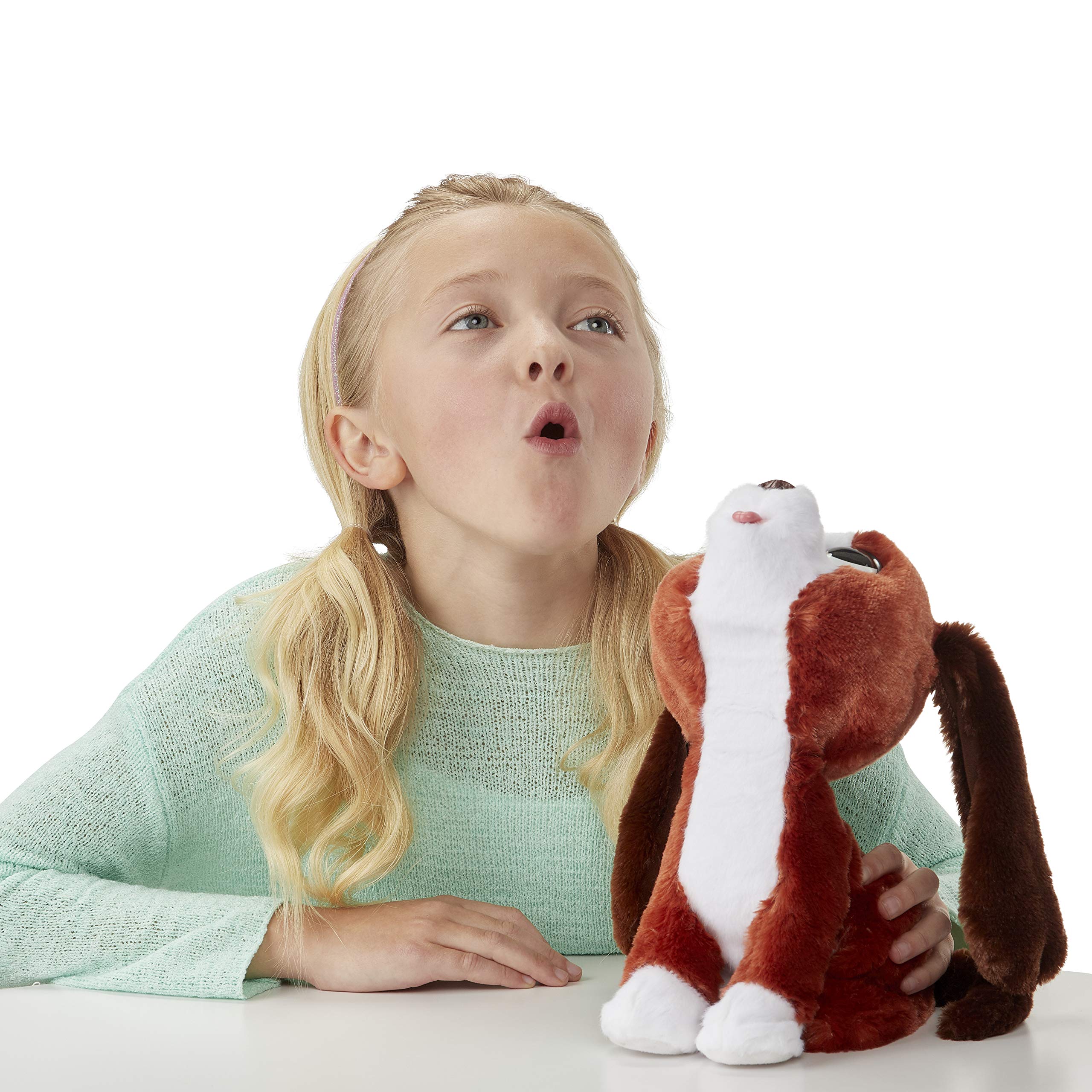 Put your hand in front of the puppy, there will be sound effects or actions.
The puppy will bark and howl.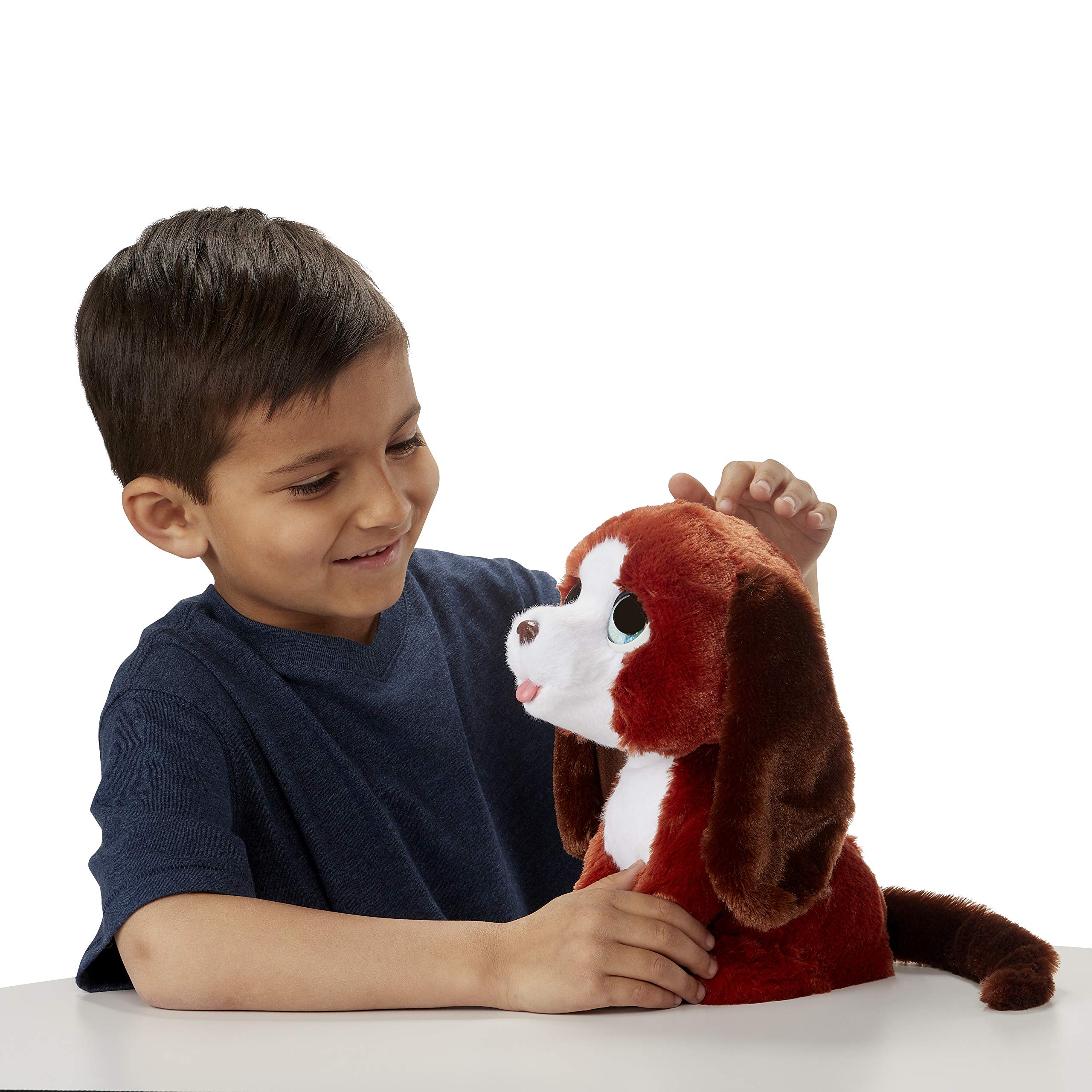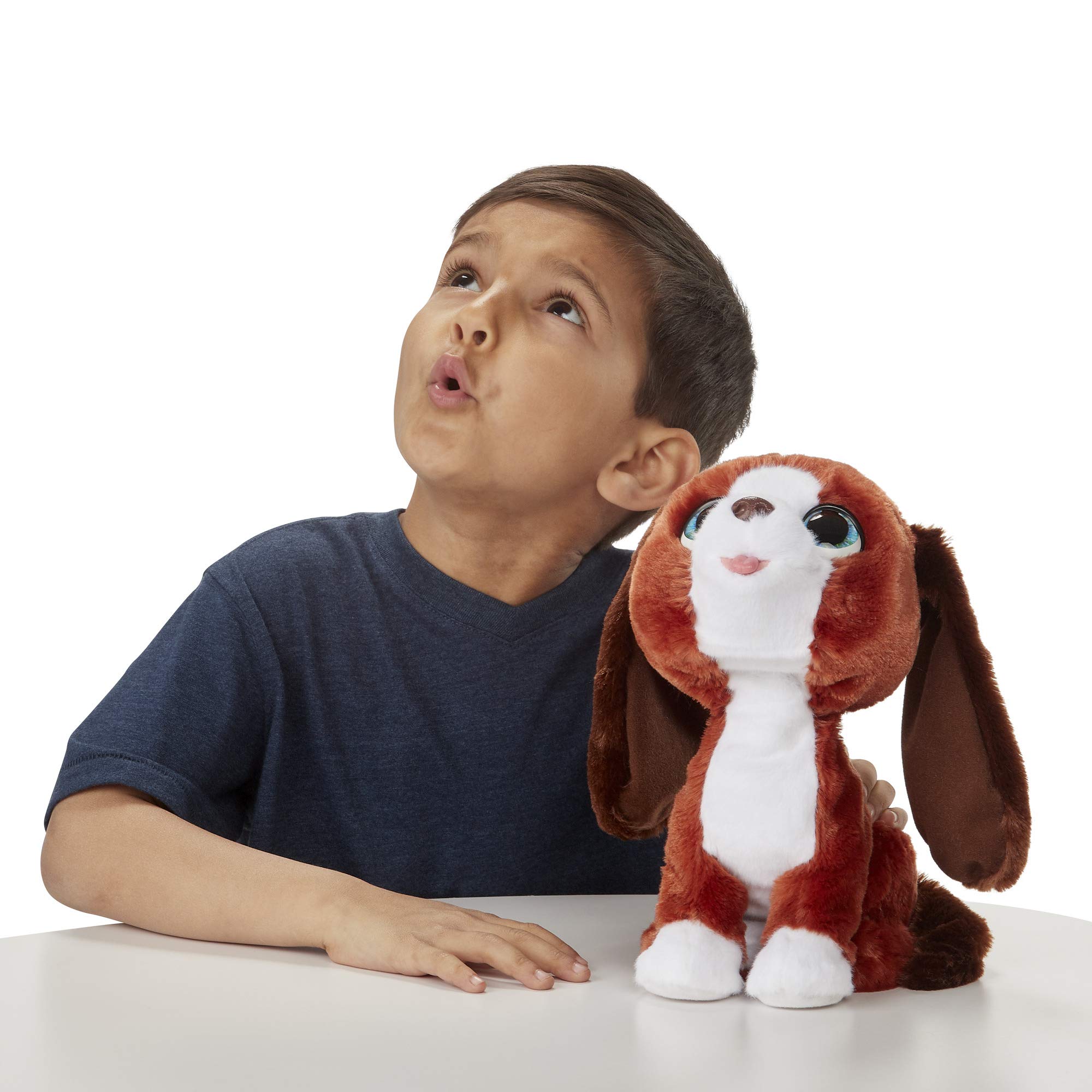 Touching the head will also sense sound effects and movements.
Multiple modes, induction interaction.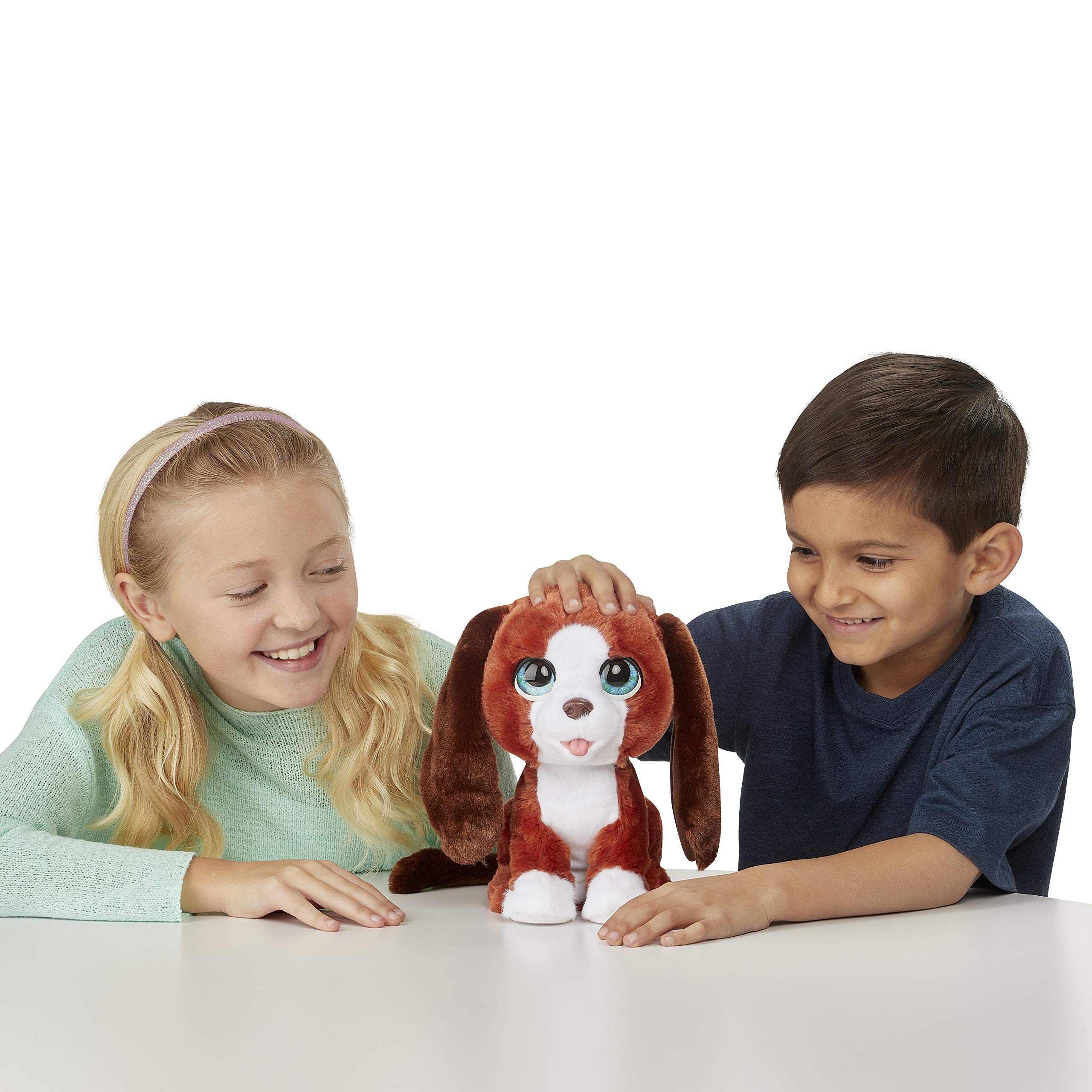 Birthday or holiday gifts for children 4 years old and above