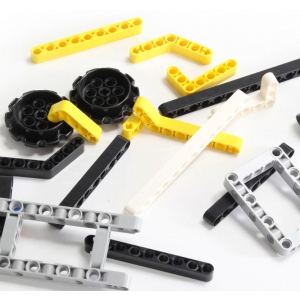 The built blocks are tight and realistic.
Only IOS version 9.0 and above or Android version 5.0 and above of the phone can use the APP to control the robot, please make sure your phone version before ordering. Even without APP, your child will have fun using the remote control in the package. 
Voice control: Press the button and then say "turn right", "forward", "stop". 
Route control: Draw a trajectory line on it, the robot will move by your order. 
Gravity sensor control: This function only makes your phone like a gyroscope, the robot can move as the phone moves.
Program: It is a simple code program containing direction icon, you can make a program to let it the robot move.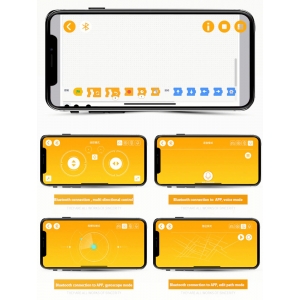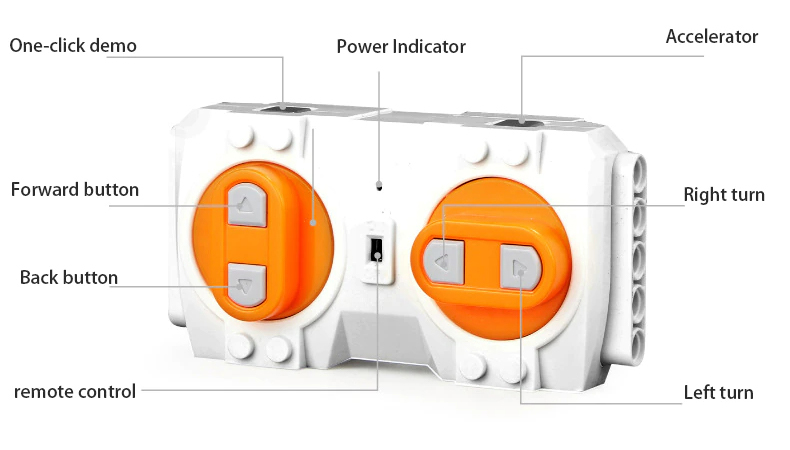 Non-interference remote control distance greater than 25 meters.
Remote control instructions stable 2.4Ghz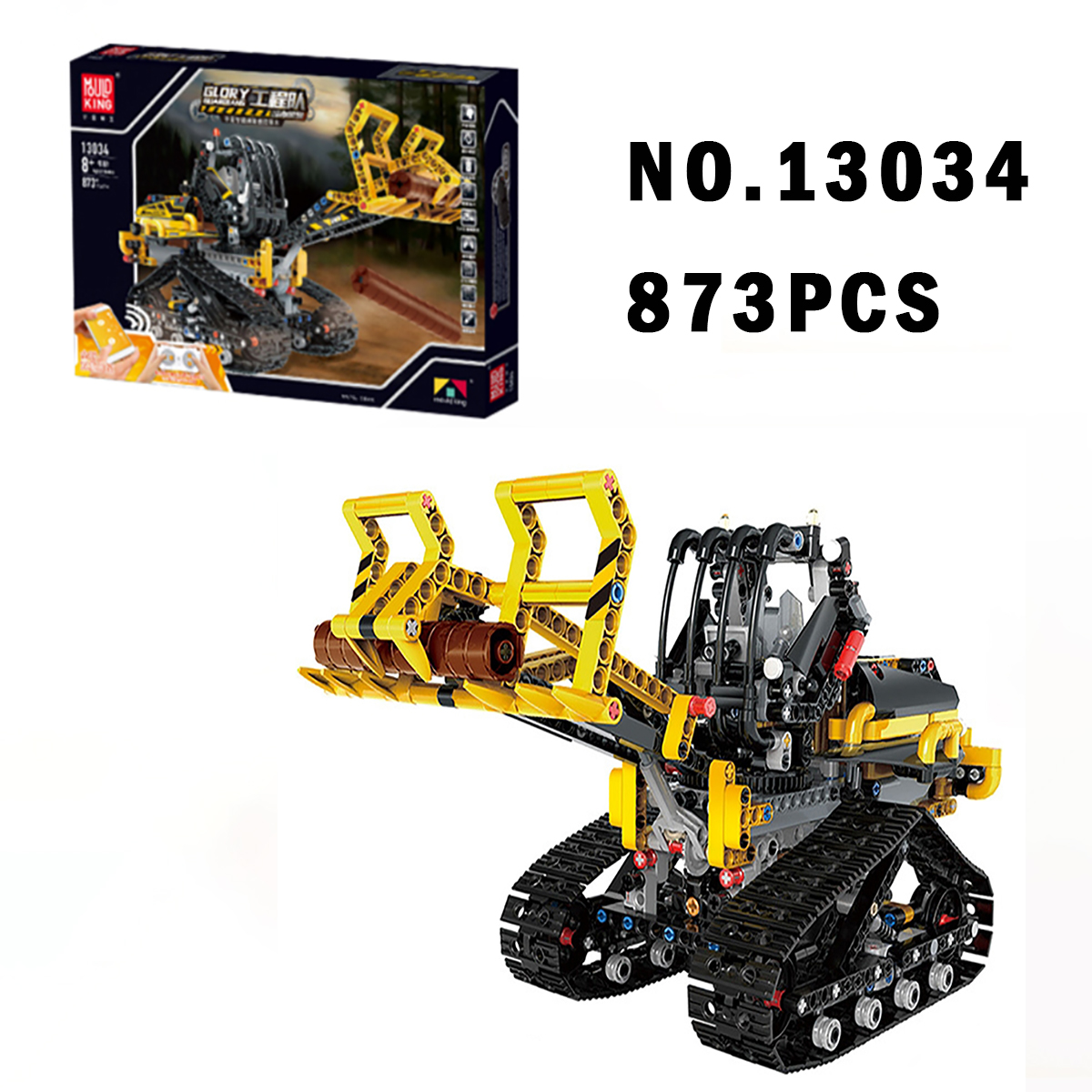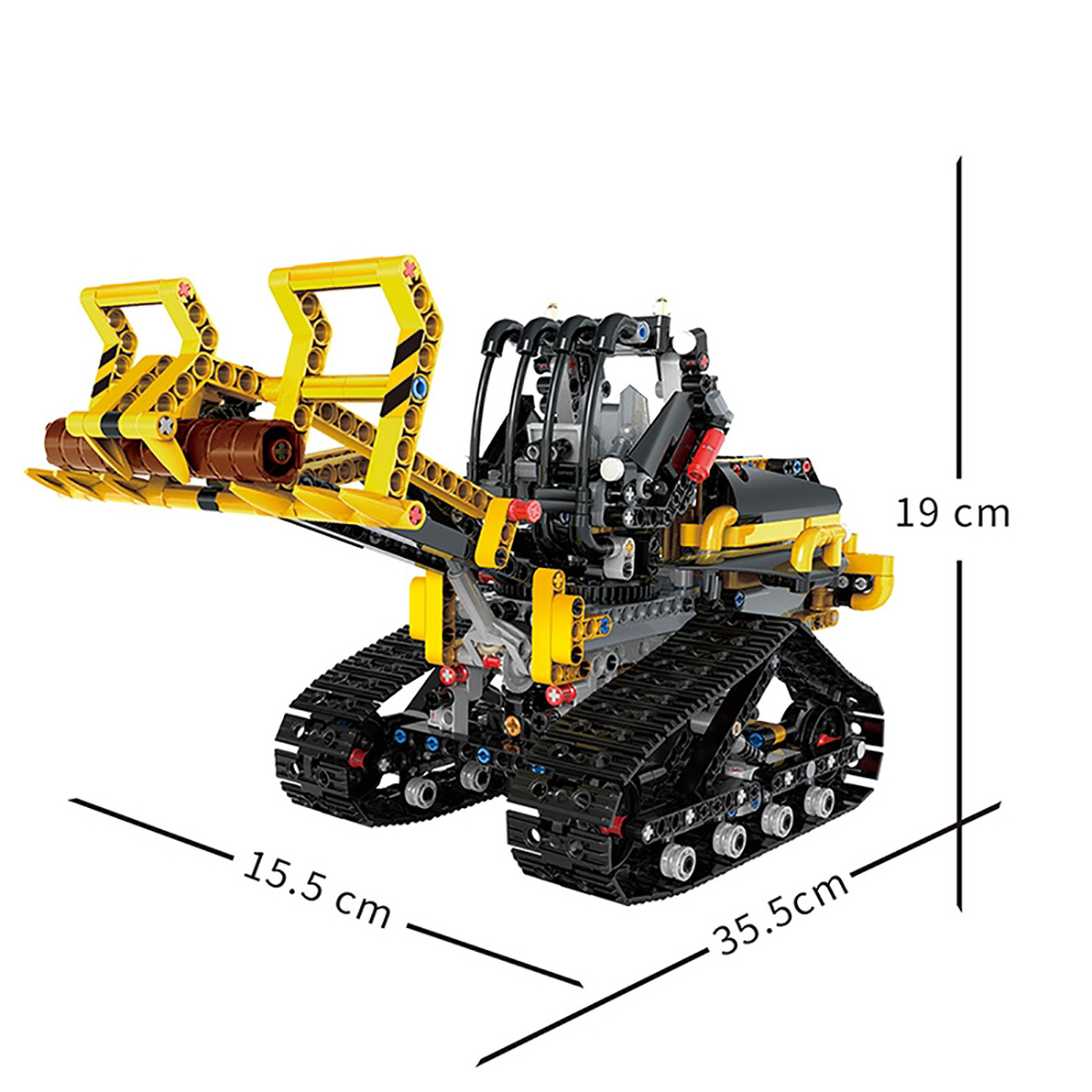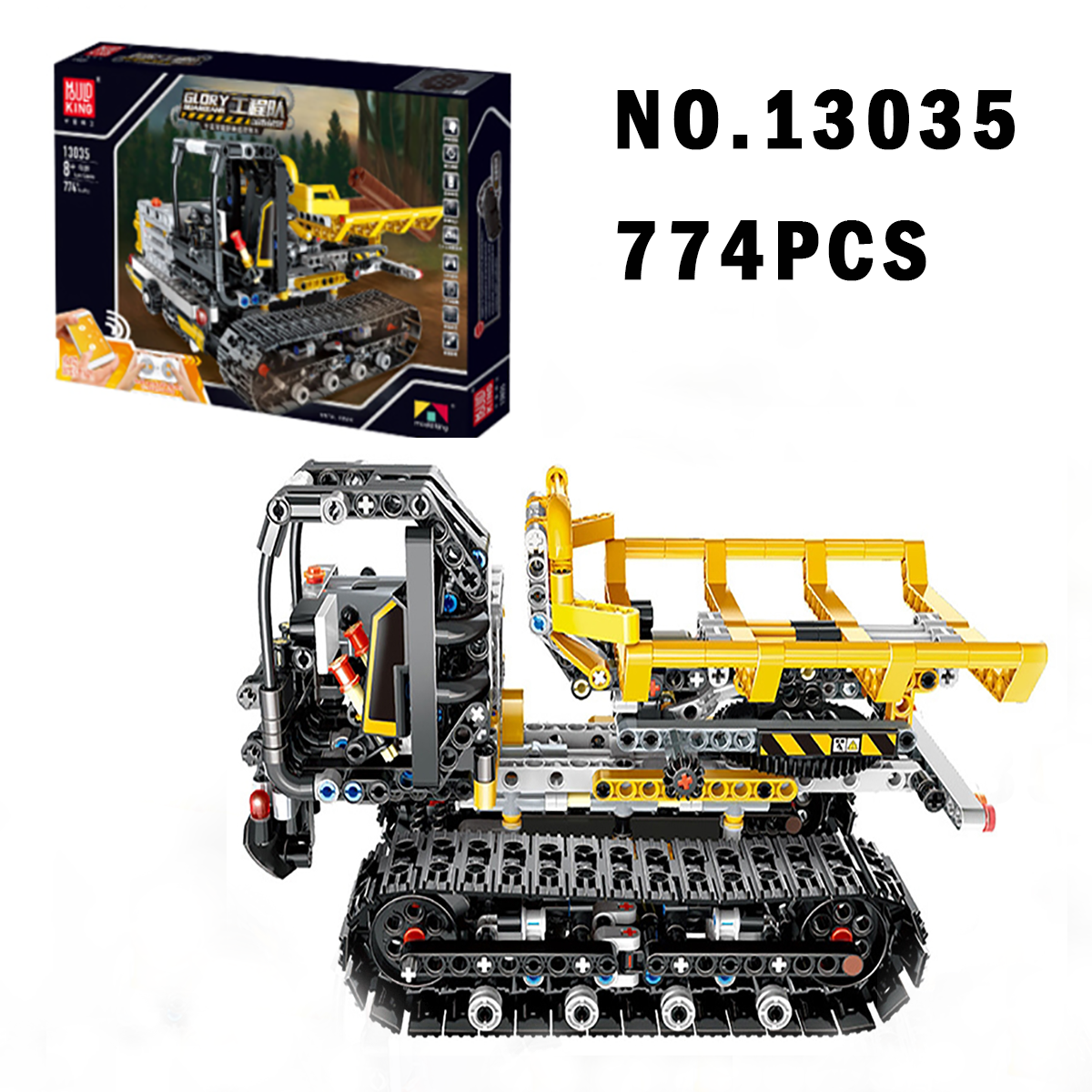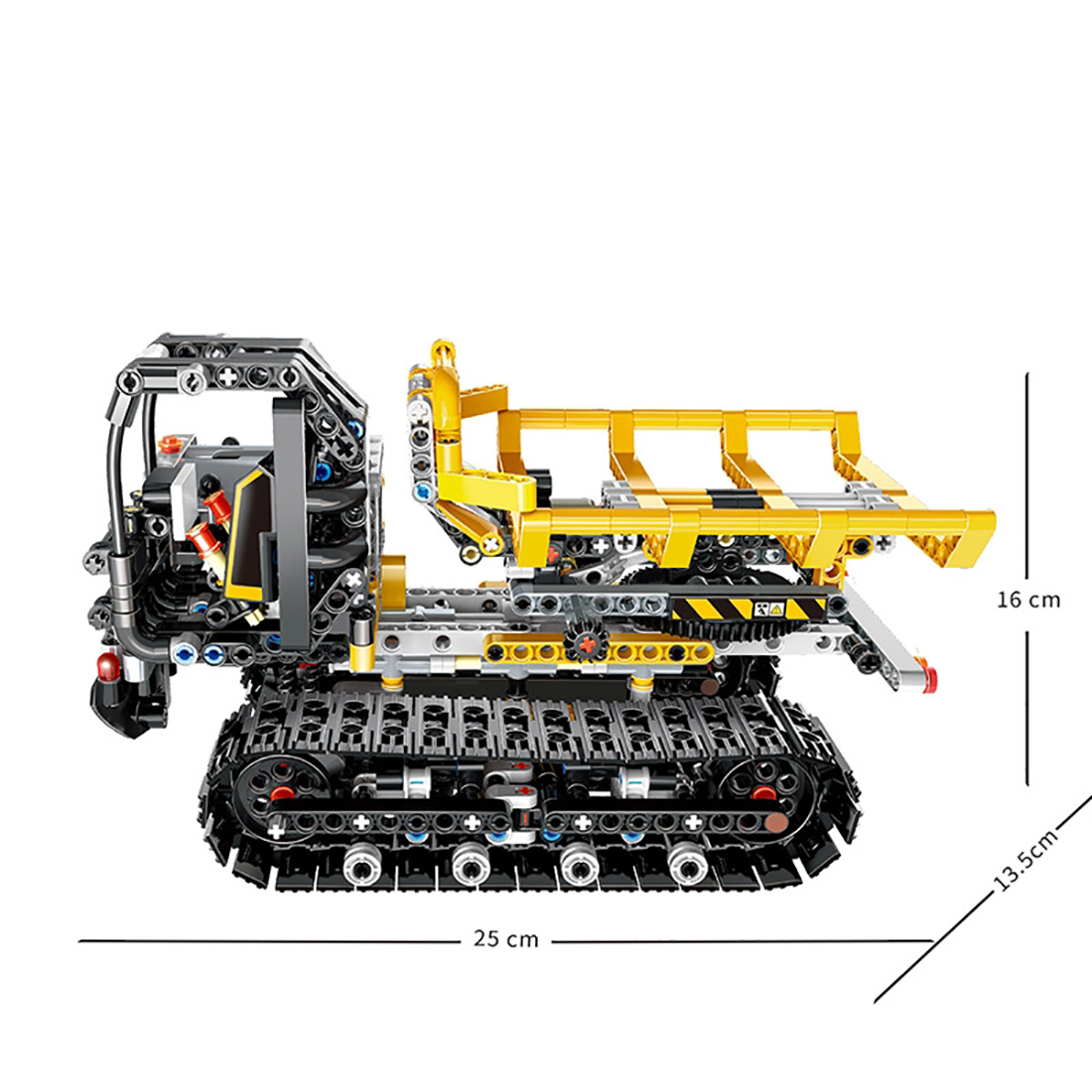 No. 13034
Engineering forklift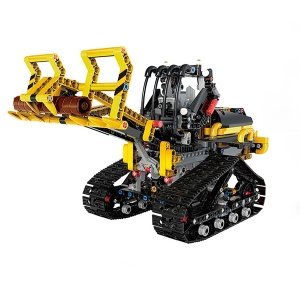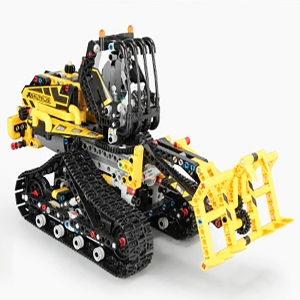 No.13035 Transport Vehicle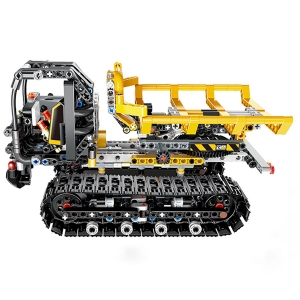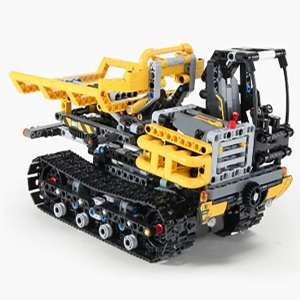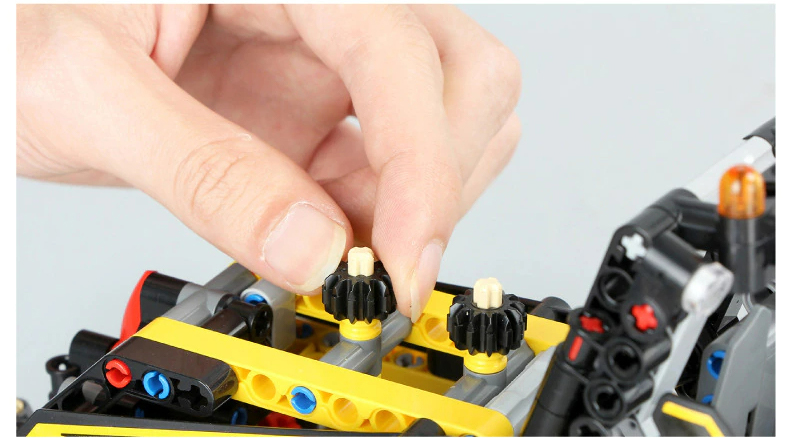 The assembling and connection of engineering vehicles are firmly interlocked,conquering a variety of terrains
 The door can be opened by driving on both sieds,and the opening and closing is smoother and more realistic.