Product Description
If the product contains strings or cords, prevent them from tangling around children's neck which causes strangulation hazard.
All toys should not be disassembled by children, keep away from fire.
For children's saftey, use under the supervision of an adult.
If the product contains small parts, not suitable for children under 3 years. Prevent infants from swallowing which causes choking hazard.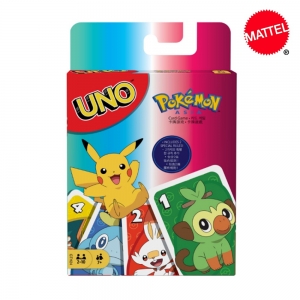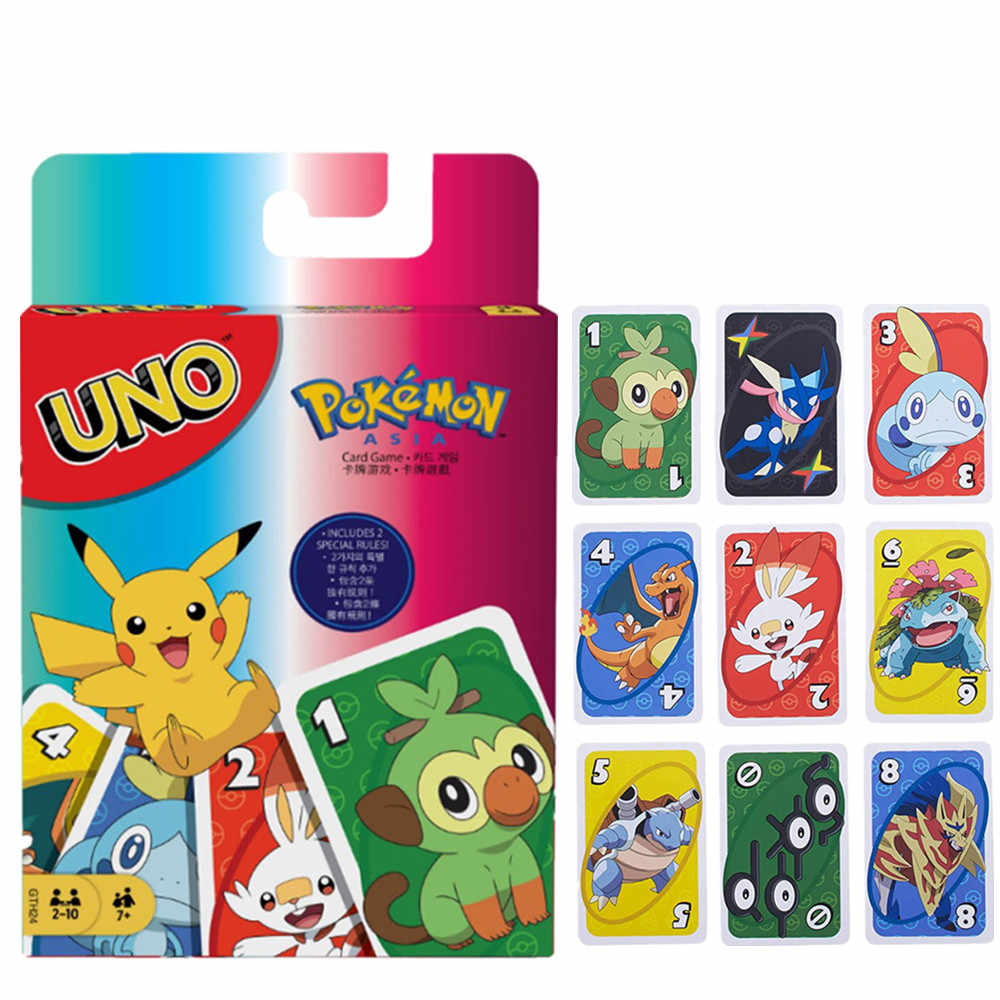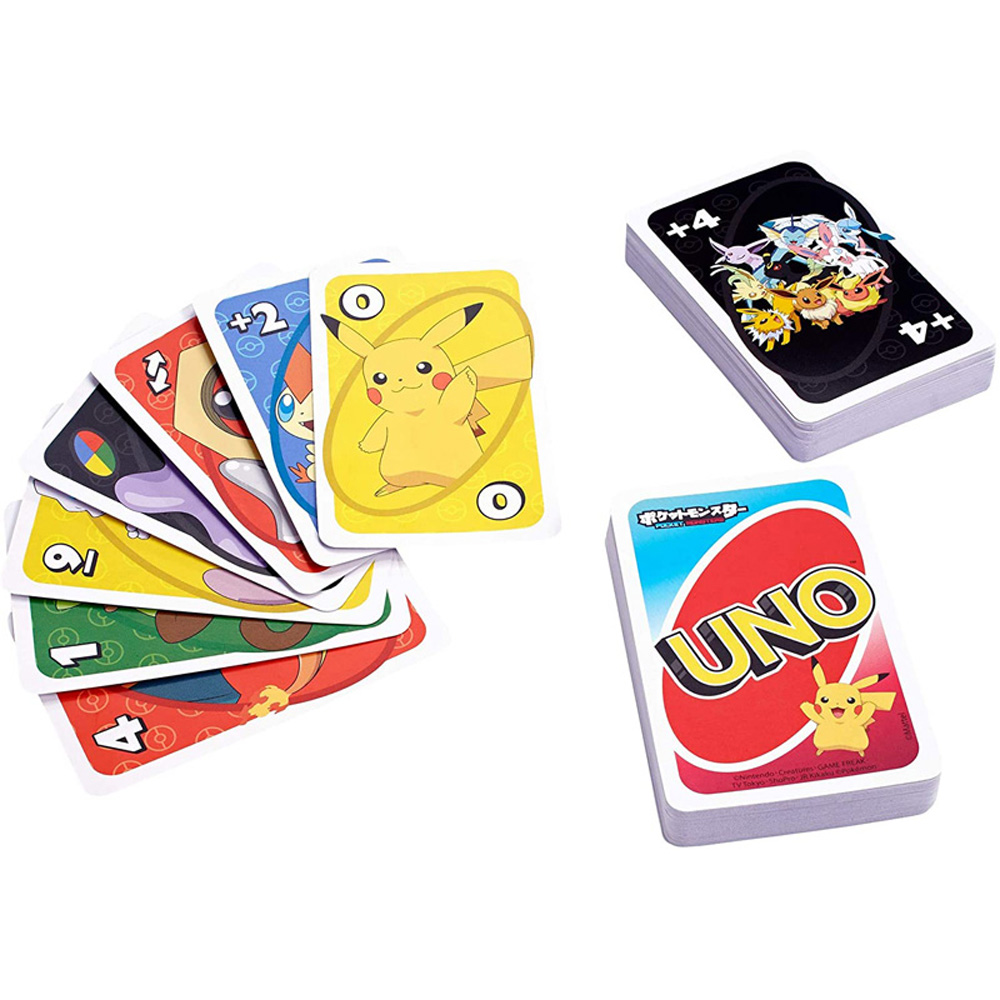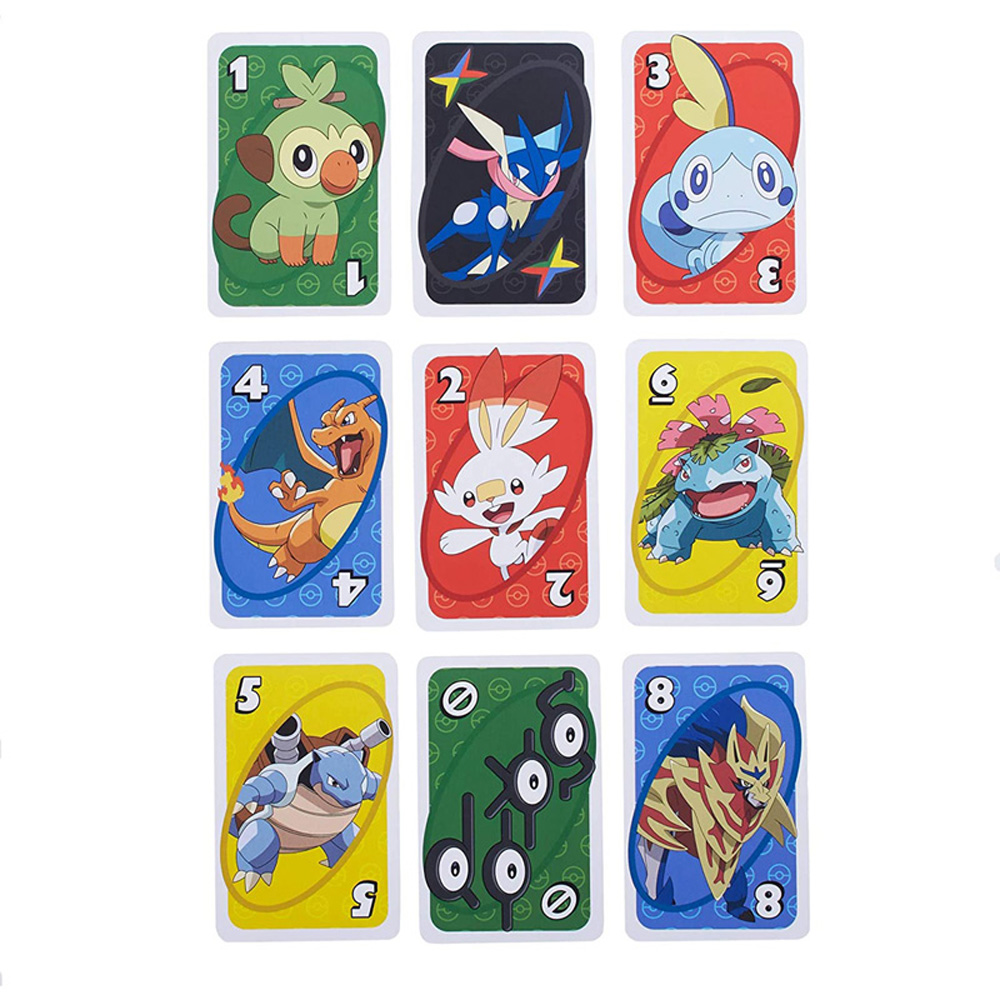 The classic matching card game, now with a Pokemon theme!
Players take turns matching one of their cards with the color or number card shown on the top of the deck.
Score points by being the first to get rid of all the cards in your hand.