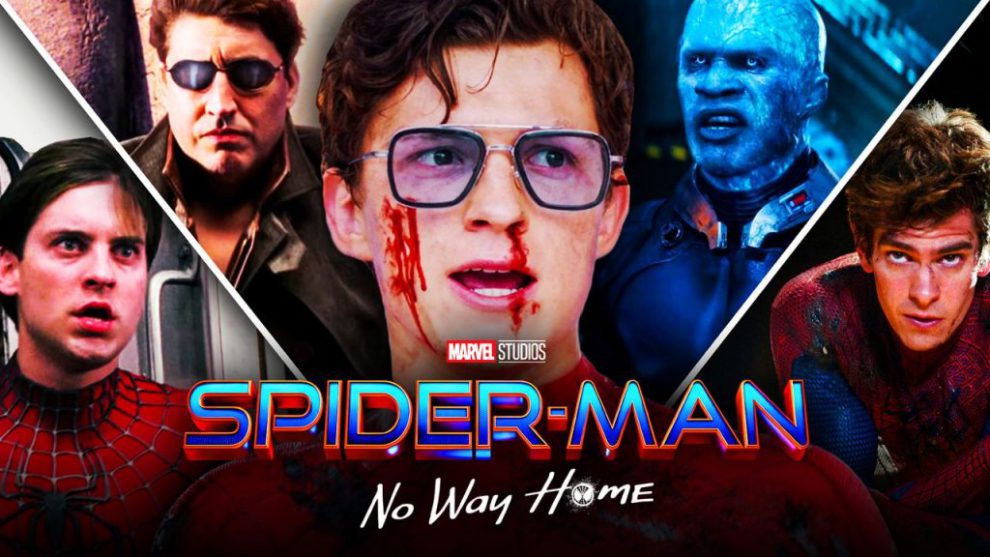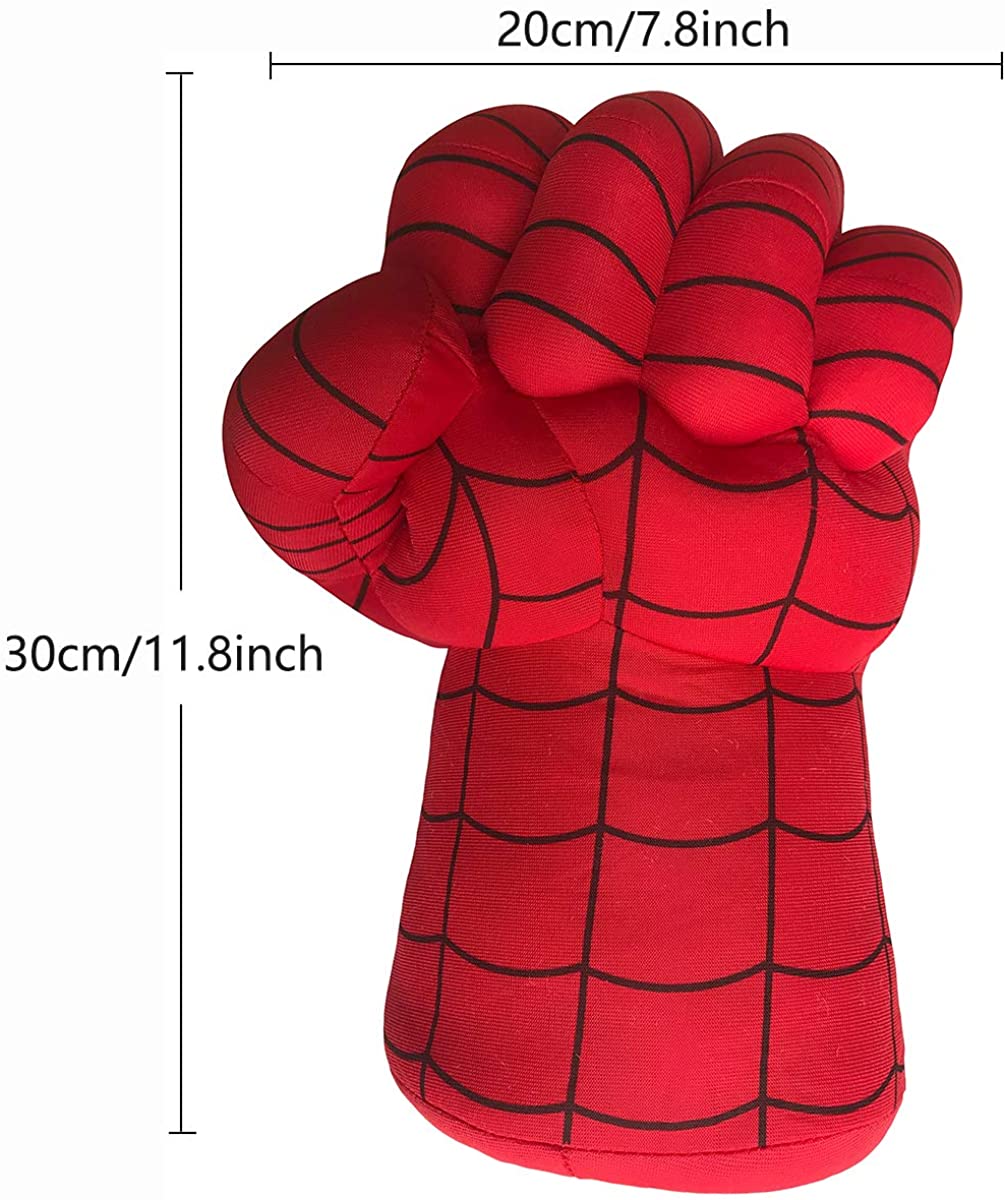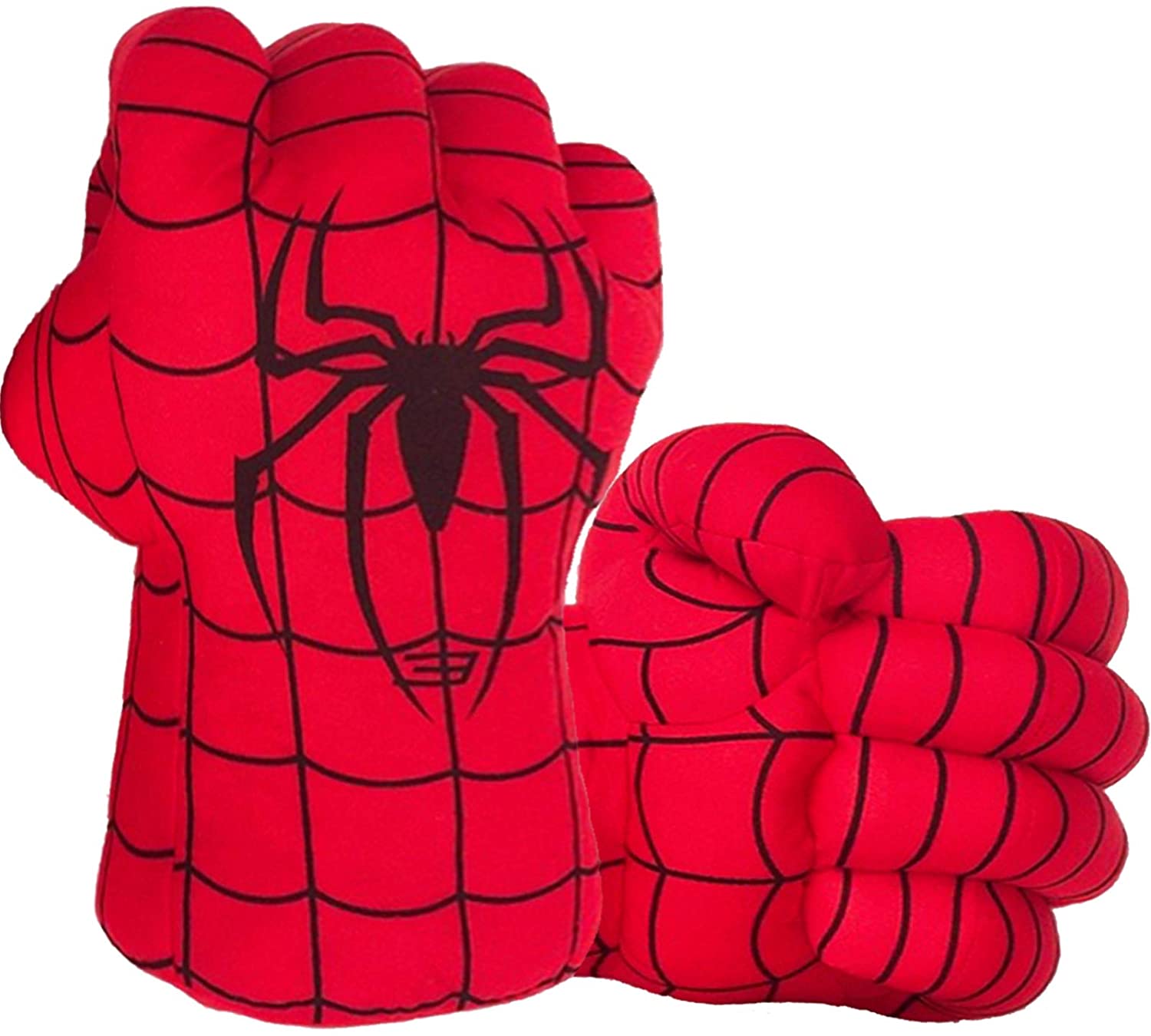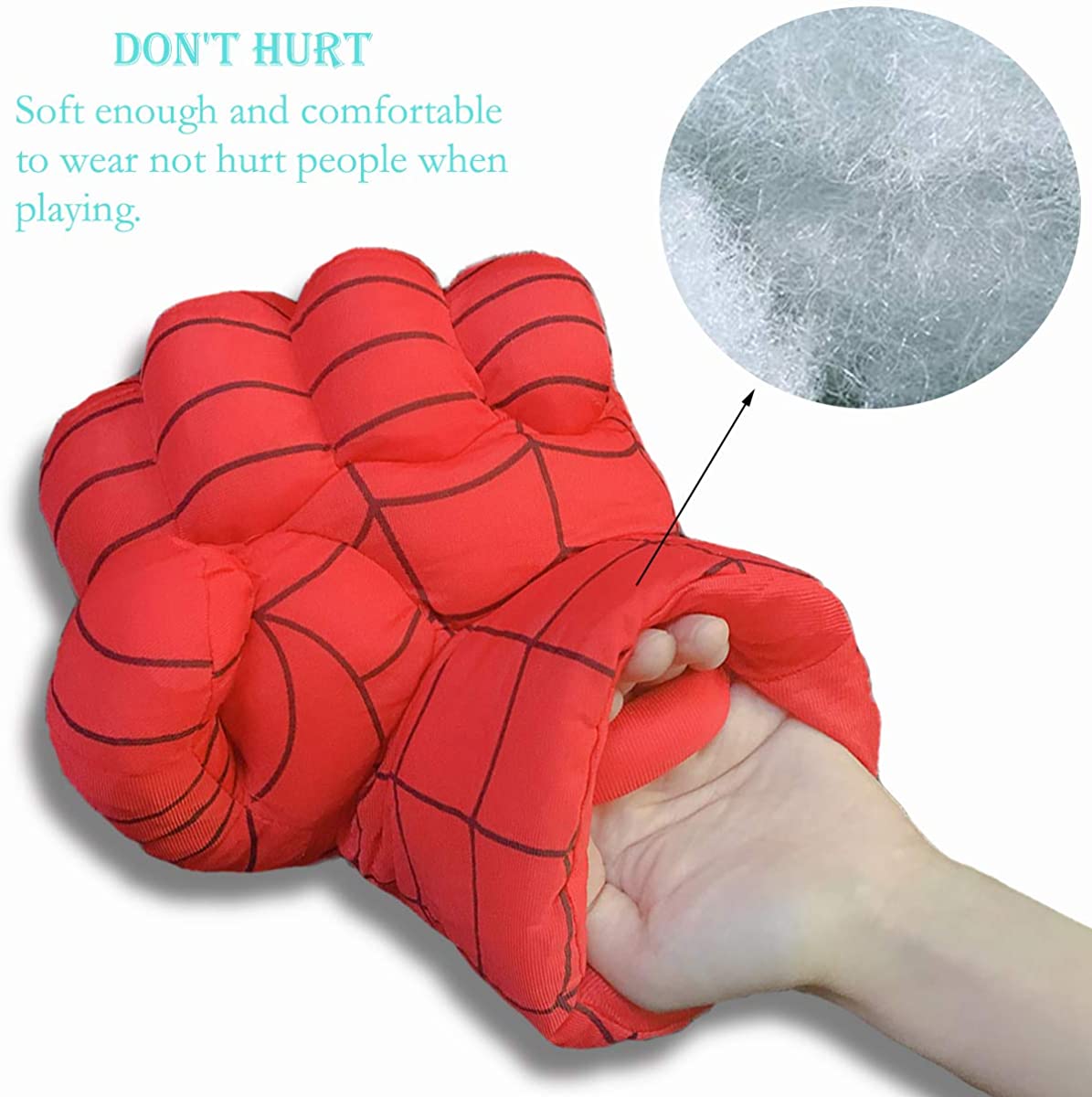 What is the size of the boxing gloves?
Glove height: 11.8 inches
Palm width: 7.8 inches
The Superhero gloves are large and suitable for children and adults.
How big is the Superhero toy glove?
The Superhero toy gloves are suitable for children over the age of 2 and are still large enough for adults to wear the gloves comfortably. There is a handle injustice and inside, just grab the handle and play.
Superhero stuffed toy Will make a sound?
No, incredible toys they are made of soft fabric
Are they clothing or boxing training gloves?
They are boxing training gloves and accessories that are also suitable for clothing, especially for Halloween and superhero costumes, especially for costume games.