Marvel Legends Series Shang-Chi And Legend Of Ten Rings Xialing
When her estranged brother Shang-Chi suddenly shows up in her life, Xialing must choose between the solitary life she's created for herself or join her brother in the fight against the Ten Rings.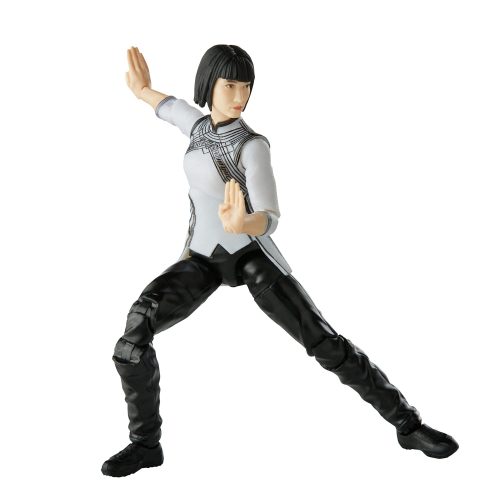 6-INCH-SCALE COLLECTIBLE FIGURE
Fans, collectors, and kids alike can enjoy this 6-inch-scale Xialing figure, inspired by the character from the Marvel movie Shang-Chi And The Legend Of The Ten Rings.

MARVEL MOVIE-INSPIRED DESIGN
This Shang-Chi And The Legend Of The Ten Rings Xialing figure features premium design, detail, and articulation for posing and display in a Marvel collection.

PREMIUM ARTICULATION AND DETAILING
This quality 6-inch Legends Series Xialing figure features multiple points of articulation and is a great addition to any action figure collection.