Product description
Marvel Avengers: Endgame Titan Hero Series 4 Pack, 12 Inch Figures, Black Panther, Captain America, Iron Spider, Iron Man, Ages 4 and Up
12-INCH SCALE MARVEL UNIVERSE FIGURES: The Titan Hero Series 12-inch scale action figures let kids imagine the action of the Avengers on a big scale.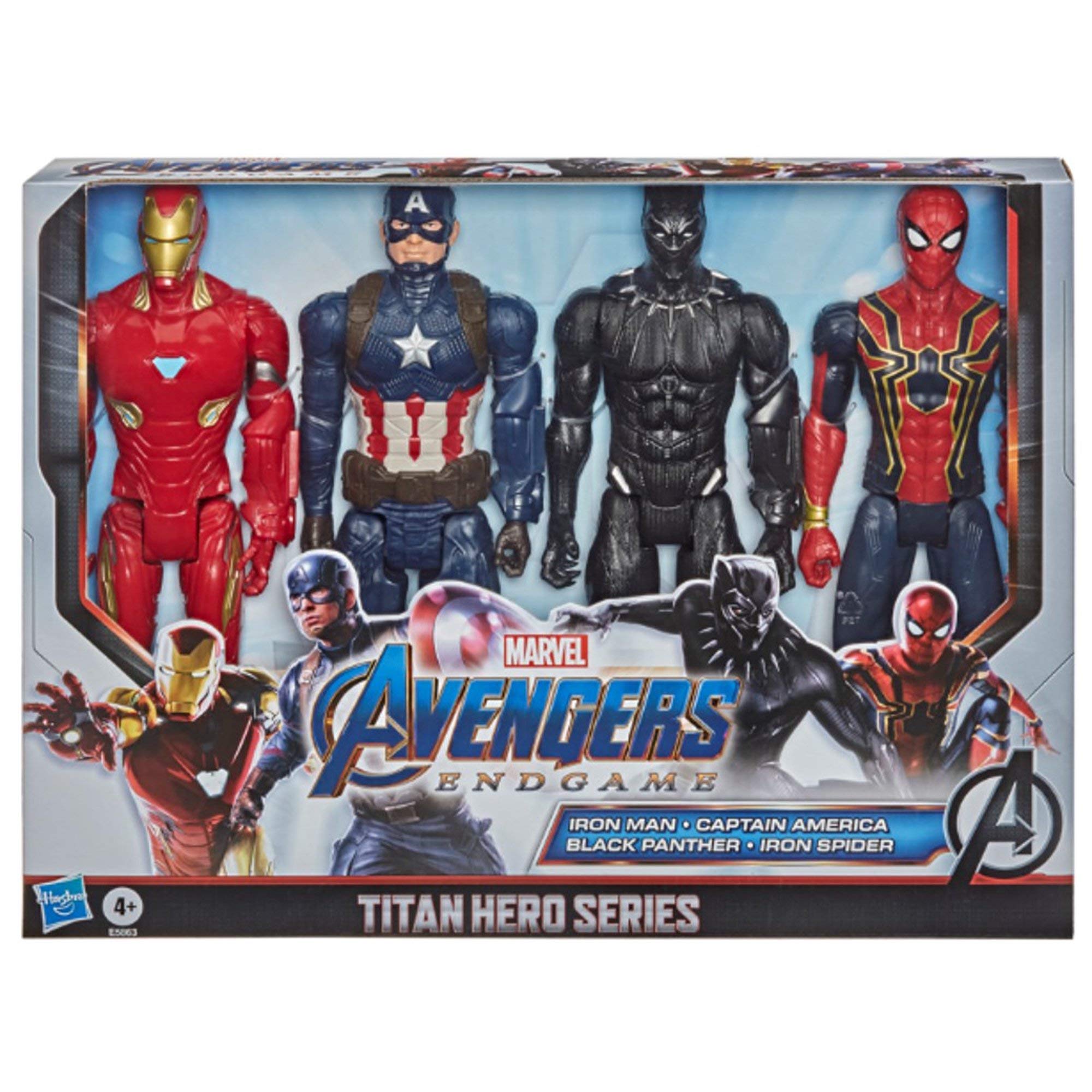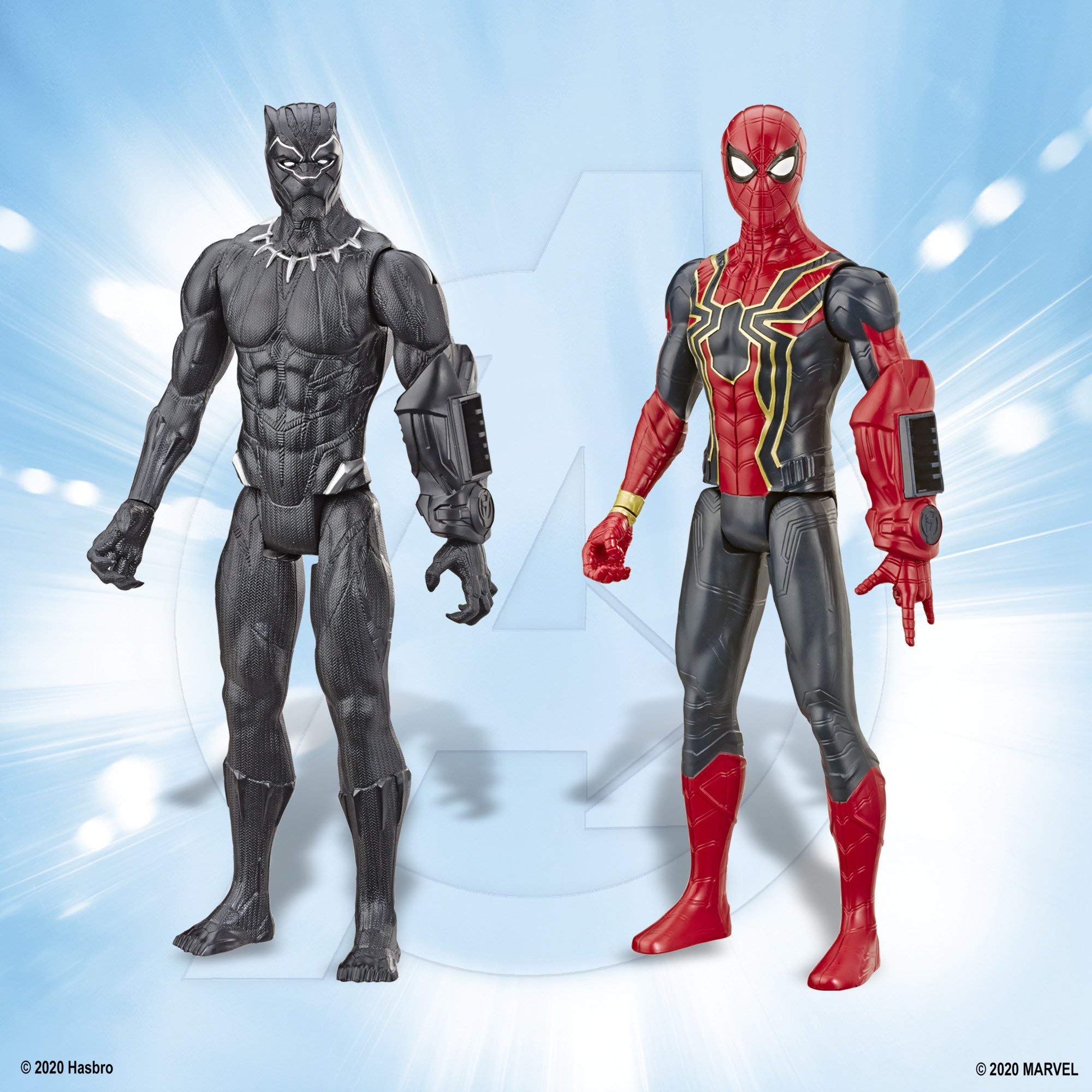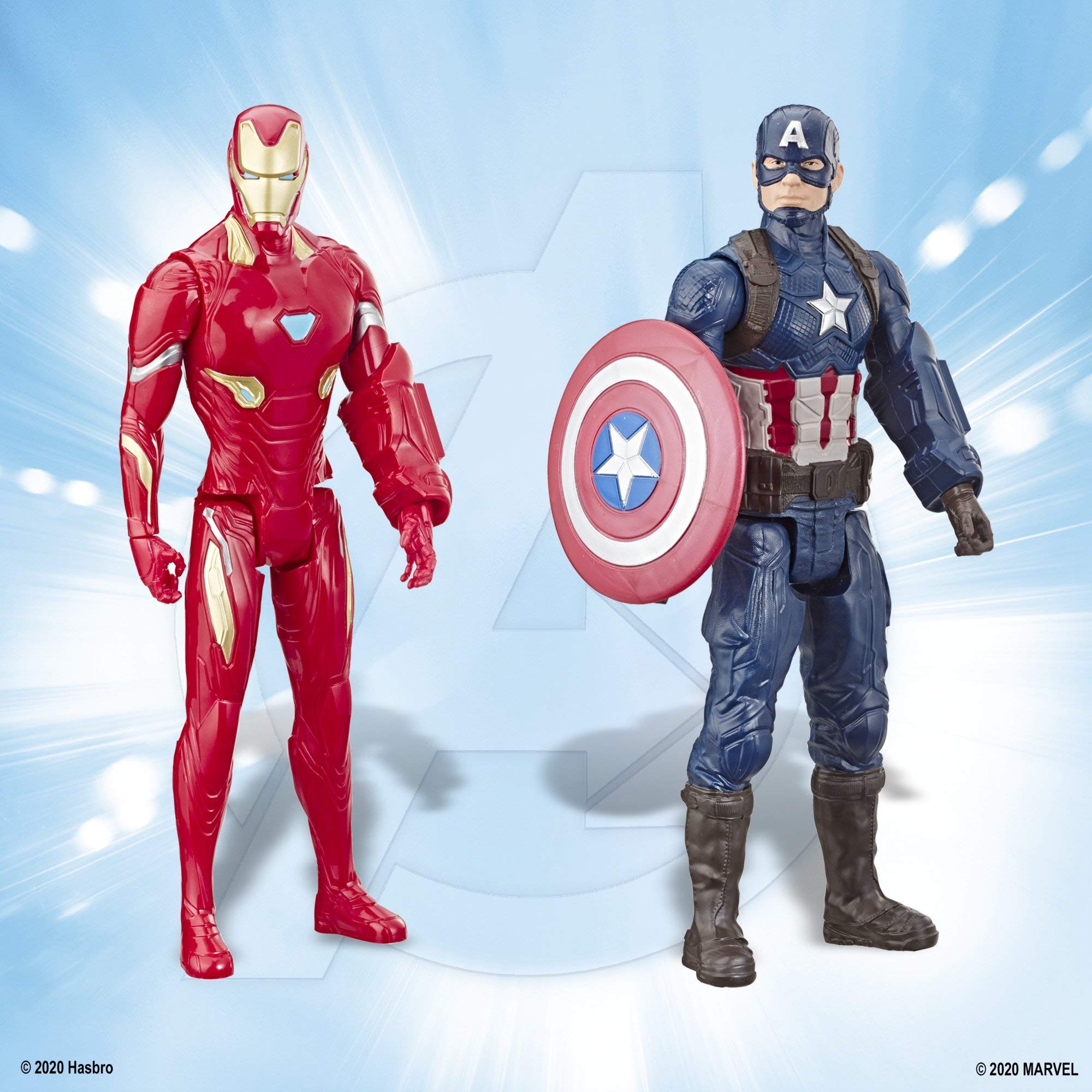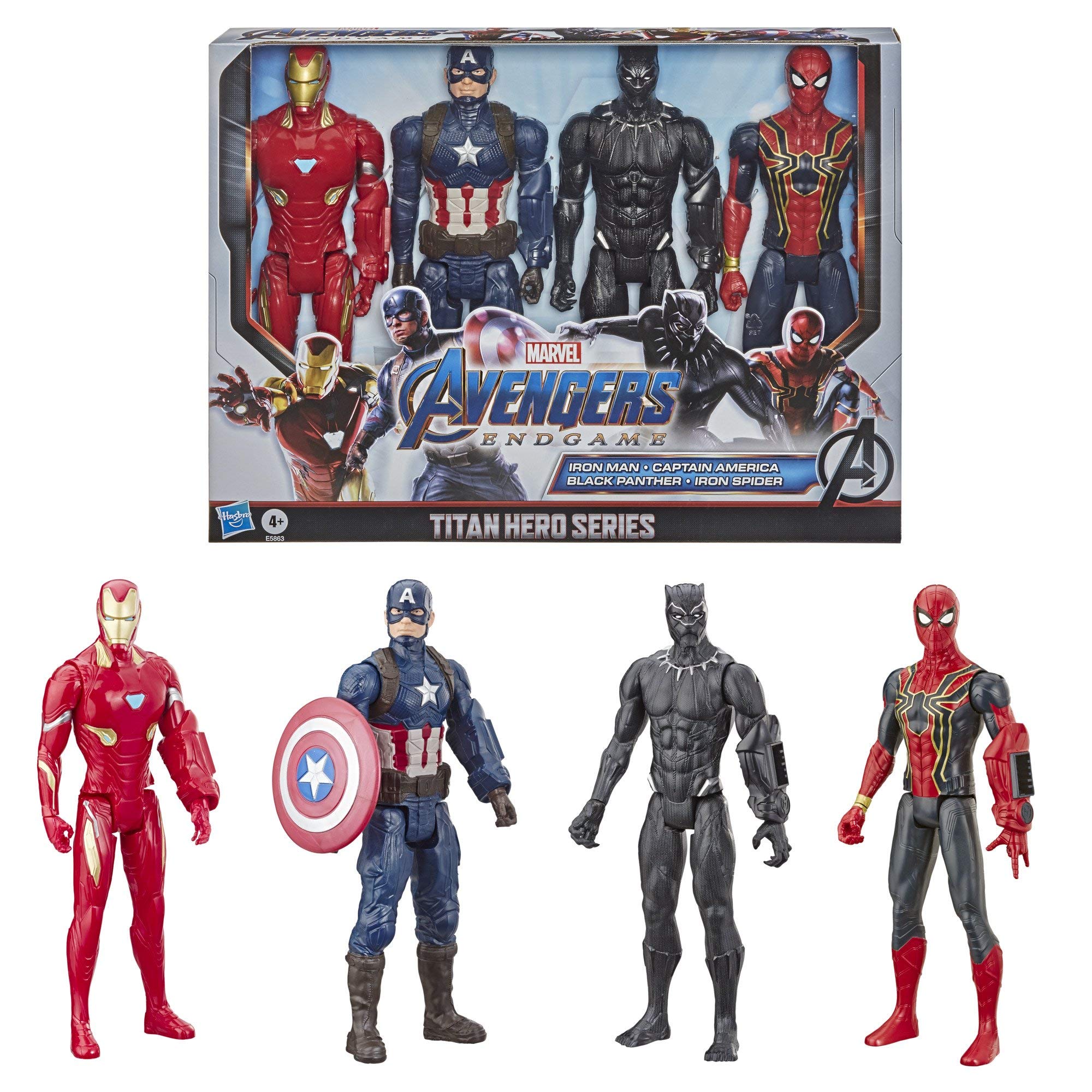 MARVEL MOVIE-INSPIRED DESIGN: Fans can imagine four heroic Avengers battling villains in a fight for the fate of the world with these Black Panther, Captain America, Iron Spider, and Iron Man figures, all inspired by the characters from Marvel's Avengers: Endgame movie.
COMPATIBLE WITH TITAN HERO BLAST GEAR LAUNCHERS (Sold separately. Subject to availability.): Connect Blast Gear launcher (sold separately) to back port on Titan Hero Series and Titan Hero Blast Gear figures to launch projectiles with the push of a button.
LOOK FOR OTHER AVENGERS SUPER HERO TOYS: Be on the lookout for other Avengers figures and gear to imagine the brave heroes defending the world from the Mad Titan Thanos! Additional products each sold separately. Subject to availability.