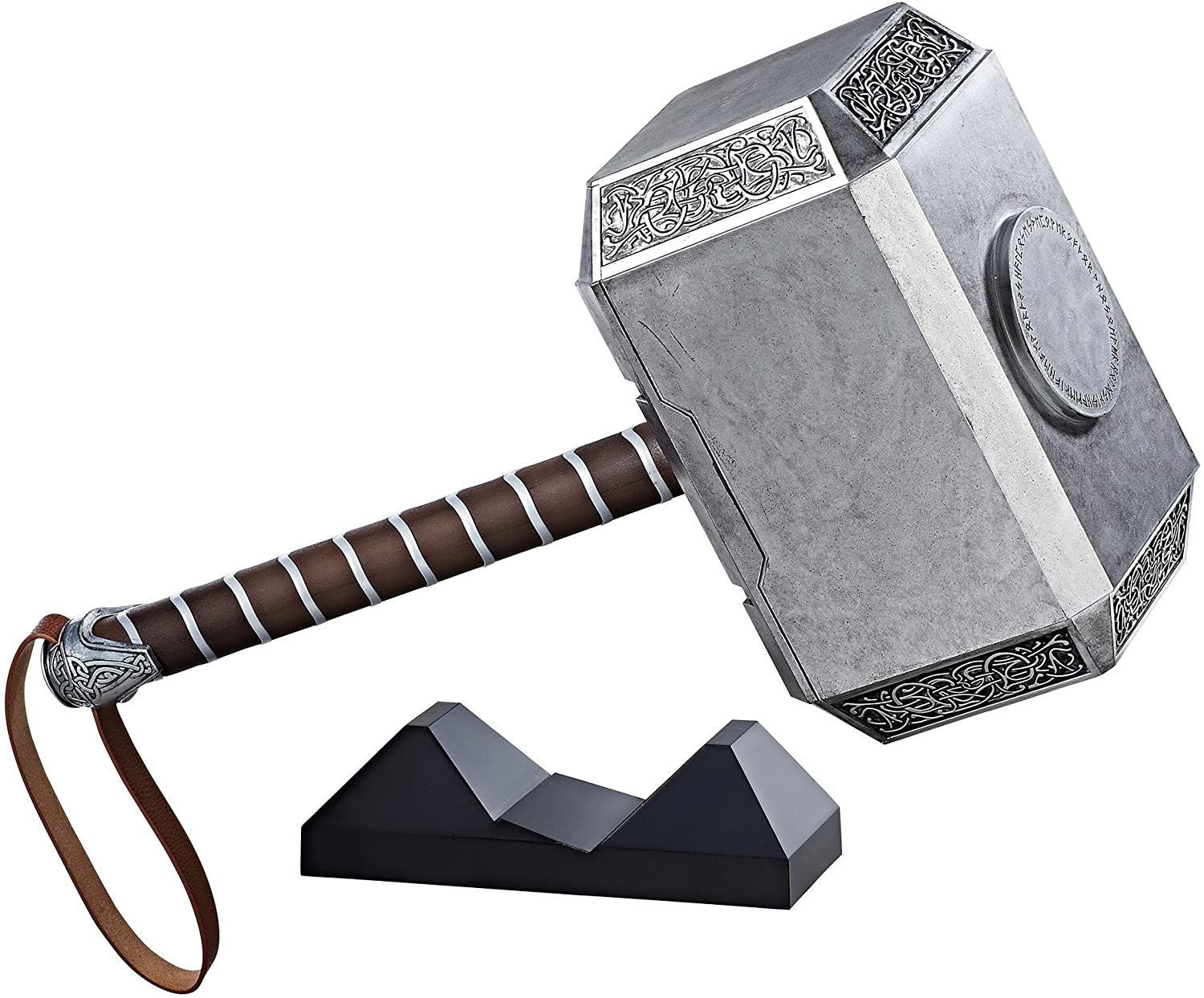 Marvel Legends Series Mjolnir Electronic Hammer
Imagine summoning the powers of Mjolnir! With this premium Mjolnir Electronic Hammer from the Marvel Legends Series, wield Thor's hammer and imagine channeling the powers of the Asgardian God of Thunder! Inspired by classic Thor and built at full-scale, this Electronic Hammer features premium design and styling, as well as intricate detailing on the hammer's pommel, straps, and hammerhead.
1:1 full scale 19.75-inch premium role play hammer

Movie-inspired designe wrist strap and pommel

Voice-activated light features reveal the symbol of Odin

Marvel Legends Series premium roleplay item

Inspired by Thor's iconic hammer, Mjolnir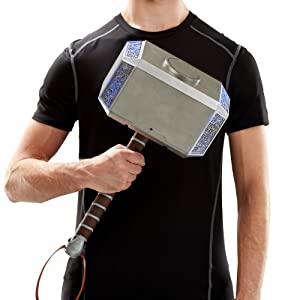 1:1 premium role play Electronic Mjolnir hammer
Highly detailed and 1:1 full-scale premium role-play items come to the Marvel Legends line! The 19.75-inch Mjolnir Electronic Hammer includes lights, sound effects, and voice-activated light feature that reveals the symbol of Odin, as well as an movie-inspired designed wrist strap and pommel. The exterior of the hammer boasts a remarkable attention to detail and a beautiful, rugged design.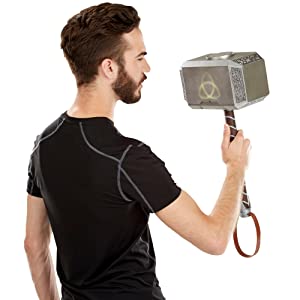 Activate reveal of the rune of Odin
Wield the mighty Electronic Mjolnir and speak the words 'Thor' or 'Worthy' to activate a light feature that reveals the symbol of Odin. Tasteful light and sound effects add value to this premium role play item and compliment the collectability and display-ability of this signature weapon of Thor. Included stand also allows for ultimate display, making the Mjolnir Electronic Hammer an impressive addition to any Marvel collection.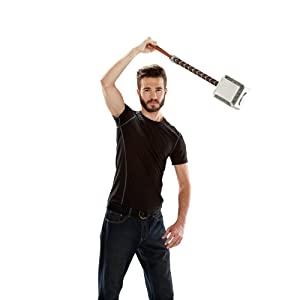 Wield the mighty Mjolnir
An ancient weapon used to fight and protect, Mjolnir is wielded only by those who are worthy to lift it. A powerful force, the right to command this mighty weapon is not a responsibility earned lightly.
Imagine raising the iconic weapon of Thor with the premium Electronic Mjolnir hammer from the Marvel Legends Series.