Product Description
Be a part of the Jurassic World adventure with the ultimate in dinosaur battle action! Ominous features include ghostly white scales, vicious teeth, and long, dagger-like forearms.
Indominus Rex features dual-button movement and sound activation: press the button in the middle of Indominus's back to activate arm movement and realistic slashing sound effects; and press the button at the base of the tail to trigger jaw chomping and roaring sounds! Best of all, the Indominus Rex can bend down to pick up and swallow 3 ¾ inch human action figures whole! An LED light in the throat emanates a red glow and reveals the silhouette of the human action figure!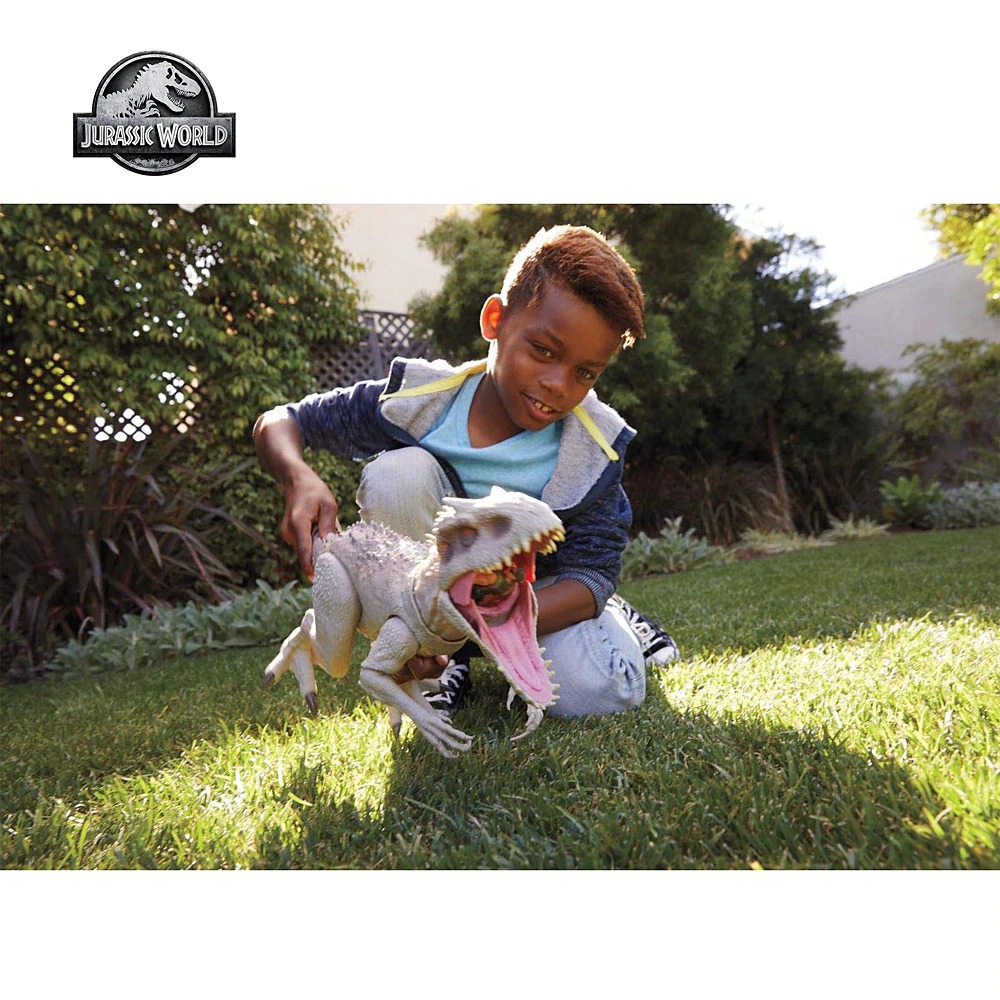 WOW! Act out ferocious battle scenes with this Destroy 'n Devour Indominus Rex and relive all the exciting adventure and terror of the movie! This figure also comes with a Dino Rivals collector card detailing the dinosaur's key battle stats and attributes. For more dinosaur fun, download the Jurassic World Facts app (Android and iOS) to scan and watch your dinosaur come to life, learn attack facts, compare stats and more! Colors and decorations may vary. For ages 4 and up.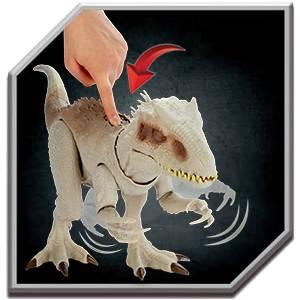 Press Back Button
Activates arm movement and realistic slashing sound effects!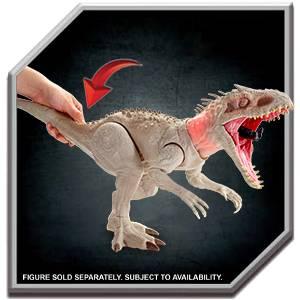 Press Tail Button
Triggers jaw chomping and roaring sounds!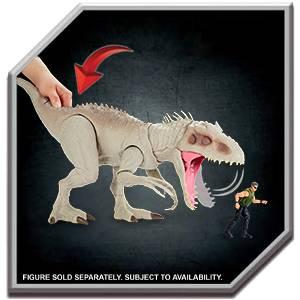 Move Tail to Pick Up Figures
Swallows 3 ¾ inch action figures; red light reveals figure in throat!