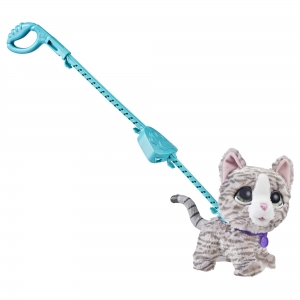 FurReal Friends Walkalots Big Wags, Kitty
Pet walkers wanted! What's more fun than walking a pet? Walking lots of them! furReal Walkalots pets feature a connectible system that lets kids walk one pet, or their favorite pack!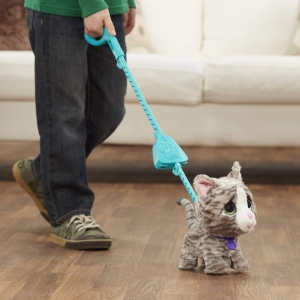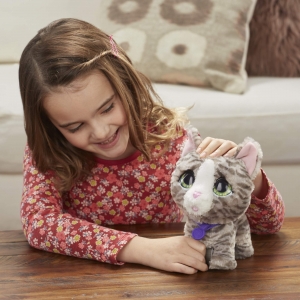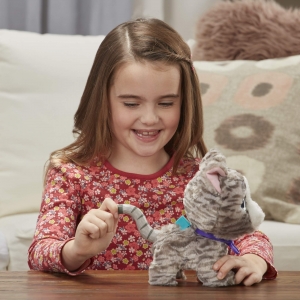 This cuddly kitty comes with a two-part detachable leash to walk her across the floor as well as a connector to add up to two Walkalots Lil' Wags pets (sold separately).
Push her along by her leash and she'll move forward with her wobbling head, signature bouncy walk, and spring-activated tail motion.
She also makes kitty sounds and funny noises, making the walk feel that much more real. Shall we take a stroll around the house? Sounds like fun!