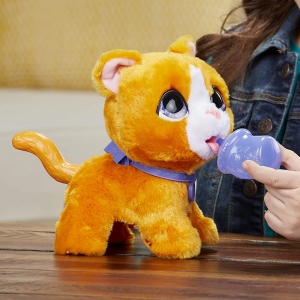 Welcome to the furReal brand's family of pets – engaging and often surprising friends that can become kids' favorite companions.
furReal pets are designed to be kids' partners in adventure, sparking laughter, joy, and the love of discovery together.
Their exciting, imaginative play can help create unforgettable childhood memories.
furReal and all related properties are trademarks of Hasbro.