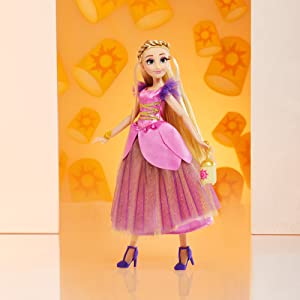 Starring in the Disney style series!
Beloved Disney Princess characters are stepping out into the modern world of fashion in beautifully designed dresses that combine contemporary elegance and the iconic style of their animated films. Each doll in this collection displays her unique style in a dress inspired by memorable moments from Disney classics, but interpreted in a modern way, bringing each Disney princess to the modern world with stunning fashions and accessories.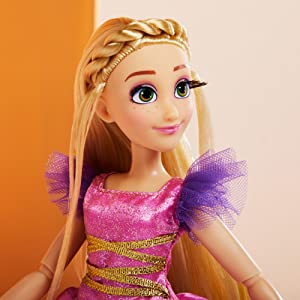 Classic Disney princess, contemporary style
Disney Princess Rapunzel enters the modern world of style in a beautifully designed dress that combines contemporary elegance and her iconic style from the animated favorite, Disney's Tangled. Her fashion and accessories present this favorite character as a confident and contemporary woman.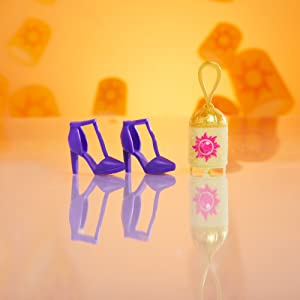 Magic Gold Flower Inspired Dress
This Disney Princess Rapunzel fashion doll features a stunning dress inspired by the beautiful golden flower in Disney's Tangled, the source of Rapunzel's magical hair. The dress features lush shades of purple in a peasant style with a crisscross bodice with ribbons, plus shoes, a bracelet, and a handbag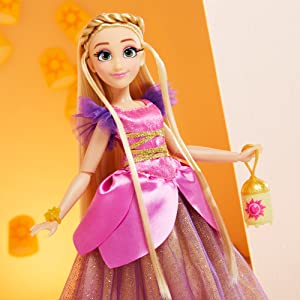 Shine along with Disney Princess characters
With so many beloved characters to choose from, Ariel, Aurora, Belle, Cinderella, Jasmine, Merida, Moana, Mulan, Pocahontas, Rapunzel, Snow White, and Tiana, there is a Disney Princess for almost every dreamer ages 3 and up! We shine the brightest when we shine together. Each one sold separately. Subject to availability.)