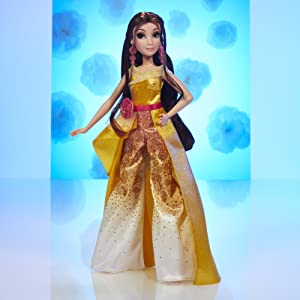 Disney Princess Style Series 08 Belle
Shine a spotlight on this unique contemporary style inspired by the world of Belle with this gorgeous Belle fashion doll. Her elegant sparkly gold dress is cut to reveal a pair of flowing pants with a sparkly pink motif, accented by a belt with a pink buckle inspired by her story, a pair of removable red shoes, and earrings to tie her entire ensemble. together. Her flowing brown hair will remind fans of their favorite brave heroine from the classic Disney movie Beauty and the Beast. Fans can also pick up the Disney Style Series Ariel to take their collection from classic to contemporary. Each one sold separately. Subject to availability.)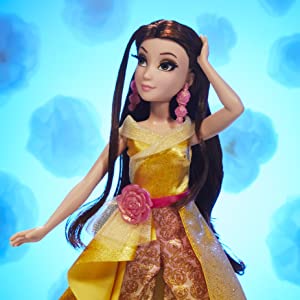 DISNEY PRINCESS STYLE BELLE SERIES
A modern twist on her classic style, this Belle doll brings this beloved character into the contemporary world of fashion.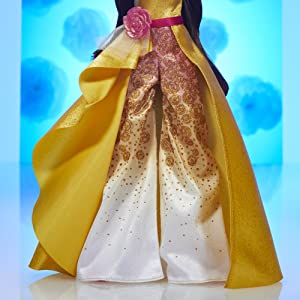 BELLE DOLL WITH MODERN ELEGANCE
In this collectible fashion doll, Belle wears a beautiful open-front dress to reveal flowing pants, combining modern elegance and her iconic style.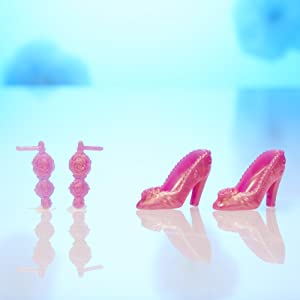 INCLUDES ACCESSORIES
This Princess Belle fashion doll comes with a pair of removable shoes and earrings to finish her glamorous look.