Sunny n' Cool Series! What Will You Reveal? Unbox for 6 Surprises!
Barbie Color Reveal Sunny n' Cool Chelsea dolls come covered in purple from head-to-t​oe so kids don't know which doll they're getting, making them fun to open, fun to play with and fun to collect!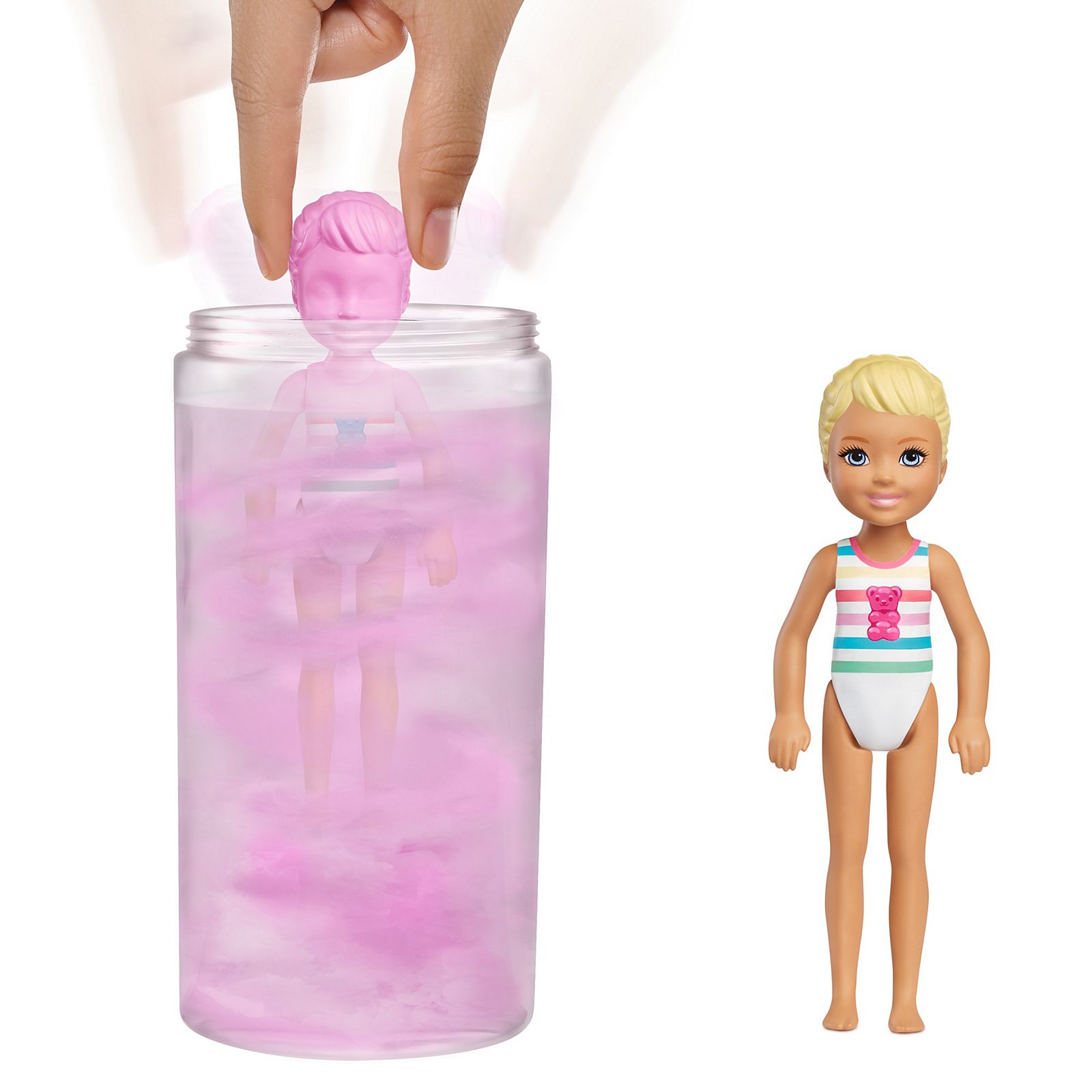 To find out what your doll looks like and the food theme, fill the tube with warm water, soak it, swirl and … surprise!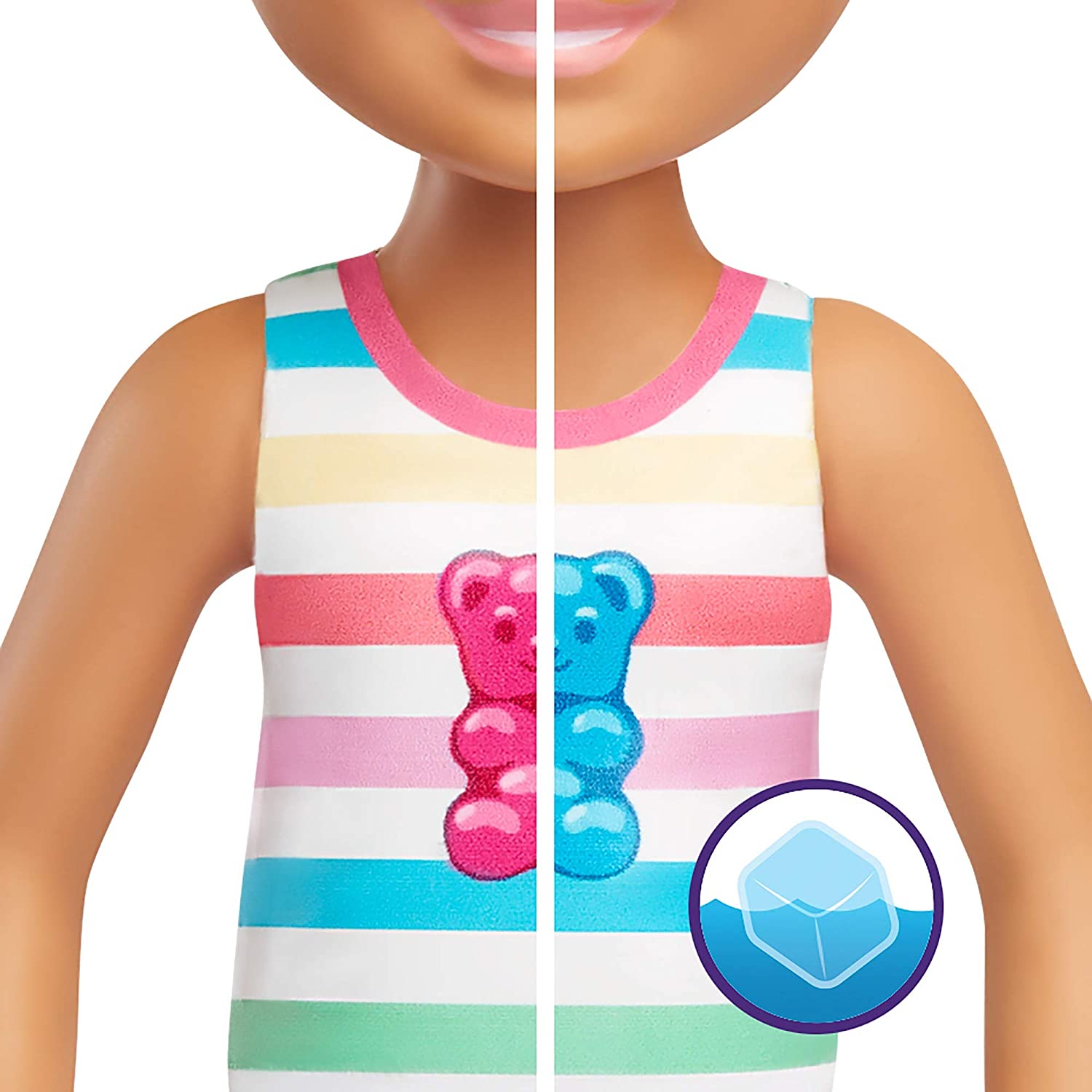 To change the appearance of the graphic on the doll's leotard to a different color, use ice cold water! Change it again with warm water, repeat over and over.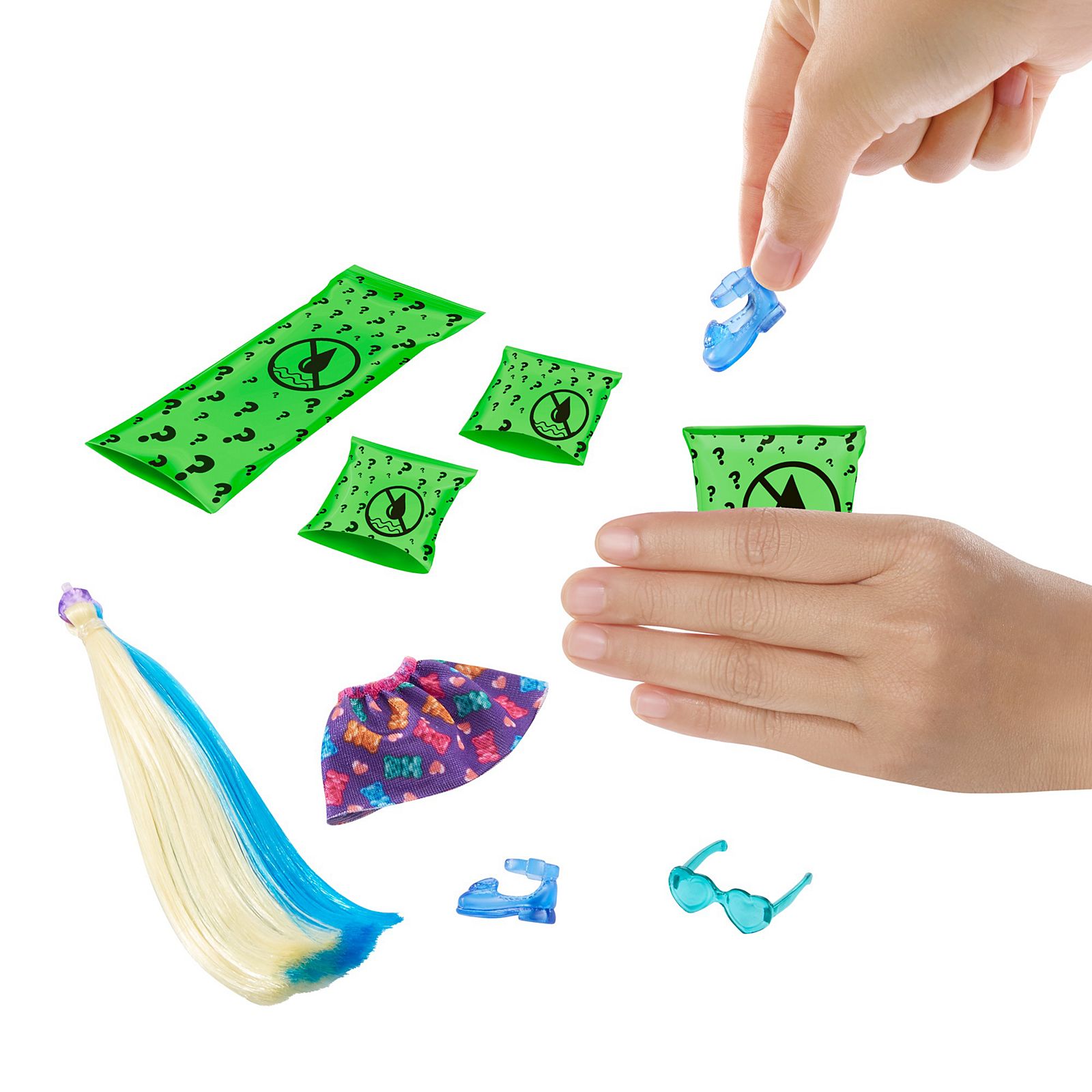 Open the 4 mystery bags for surprise fashion pieces including a detachable ponytail, skirt, pair of shoes, and an accessory, like a headband or sunglasses, each doll has a different food-inspired theme.
​Collect Barbie Color Reveal Dolls to Mix & Match!​​​
With Color Reveal fun, kids 3 to 7 years old will love unboxing these dolls, and with so many pieces, they'll also love collecting them to mix and match the accessories and expand the storytelling fun!​​​