Relax with Barbie®!
Barbie® doll is a girl on-the-go, and with self-care, she'll have energy to go even further — with Barbie® spa doll and her puppy, kids can play out a soothing moment with a spa theme.

Bring the Gym Home!
Barbie® doll comes with everything needed to recreate an energizing fitness routine — for her and her puppy!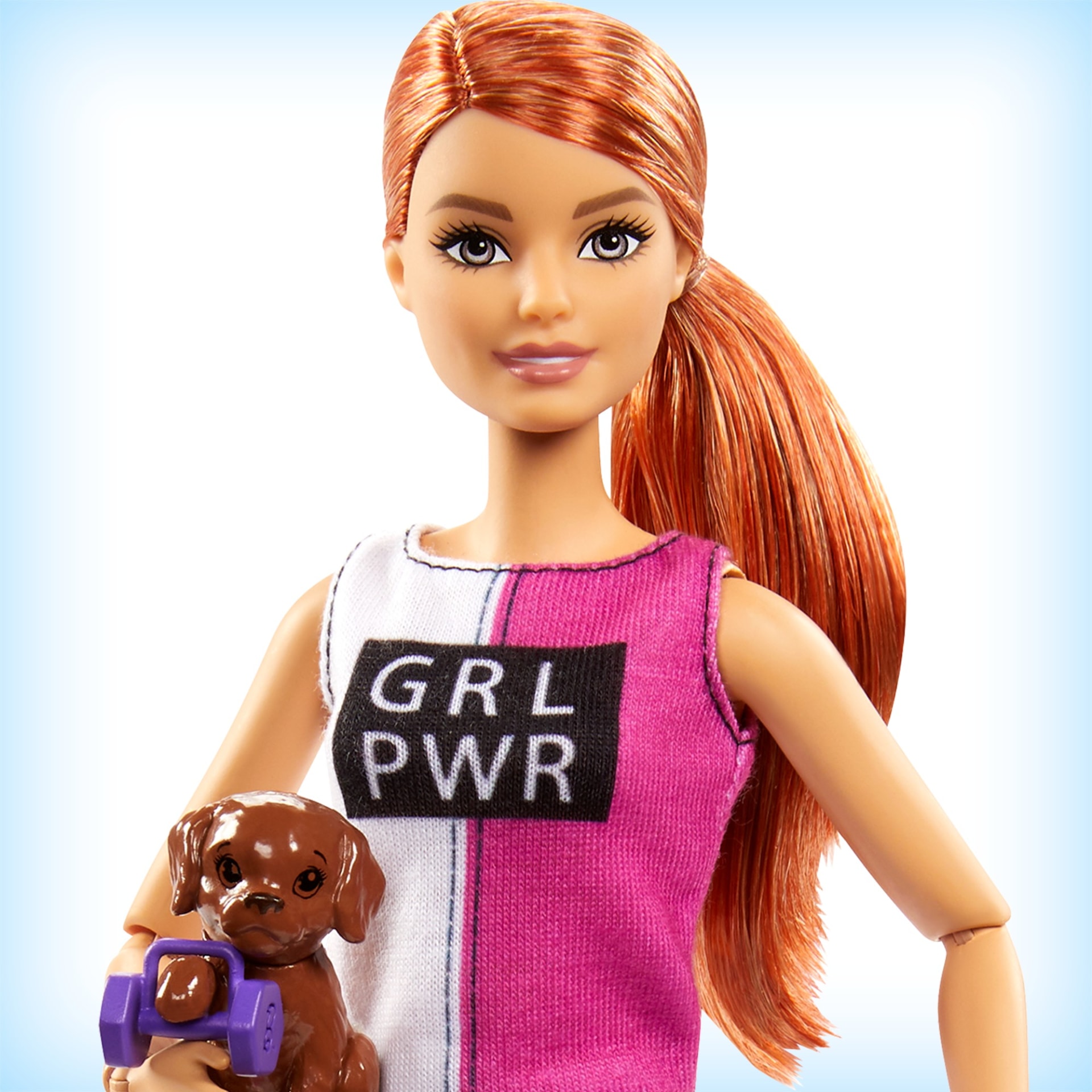 She's dressed for her workout in athleisure-wear with a ponytail, and some of her accessories have handles the doll can hold to inspire role-play fun.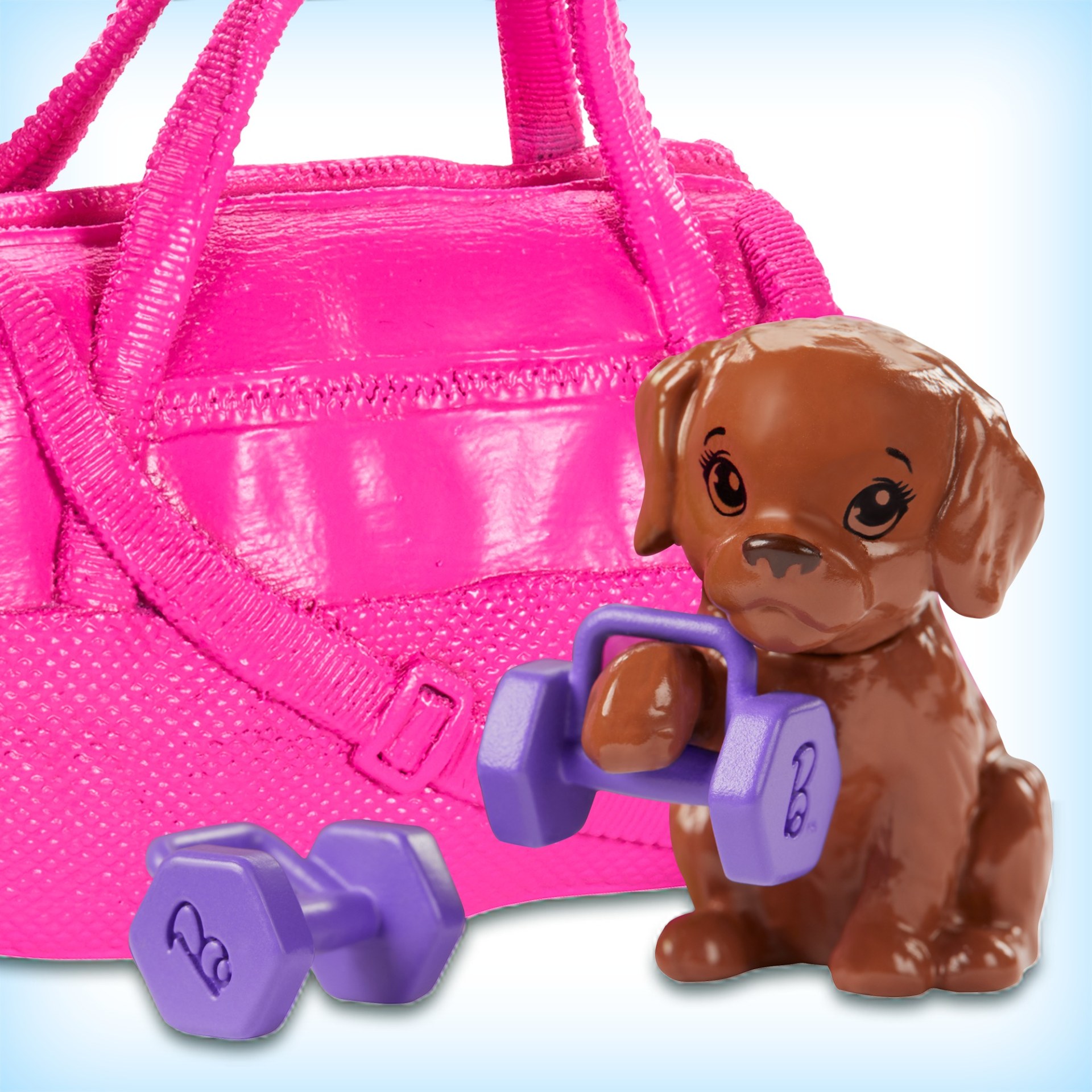 Some of the pieces are pet-sized so puppy isn't left out and can stay fit, too!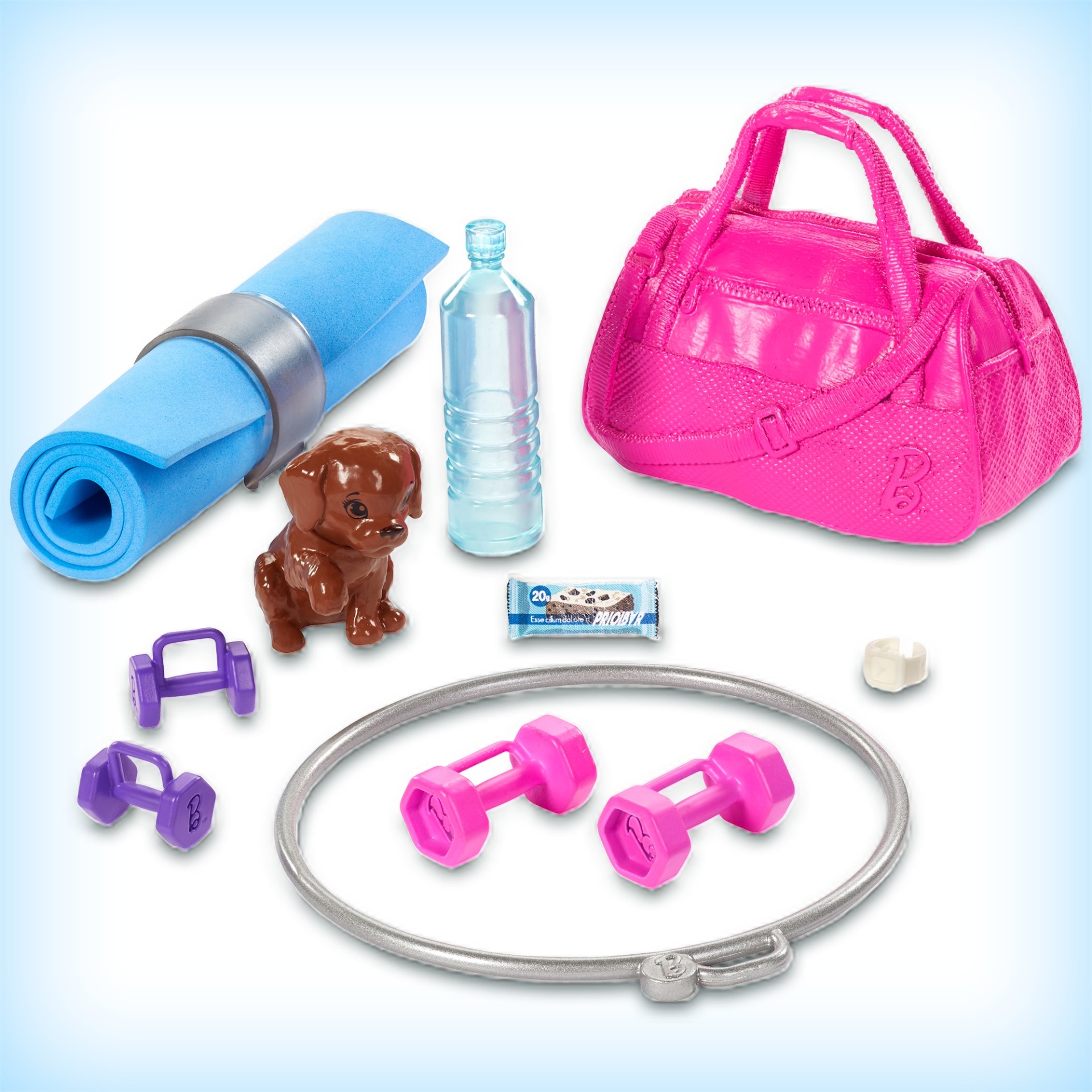 With 8 themed accessories, like a yoga mat and hula hoop, plus a puppy, kids can play out all kinds of fitness stories.