Product Description
The Barbie® DreamHouse™ measures an impressive 3+ feet tall and 4+ feet wide and features 3 stories, 8 rooms and 70+ accessories.
Special amenities include a working elevator, home office, carport and second-story pool — fill it with water for a real splash!
Lights and sounds add delightful touches, while 2-in-1 transforming furniture pieces expand the storytelling possibilities.
The plug-and-play design helps keep pieces in place as small hands move around (and makes cleanup easy for adult hands).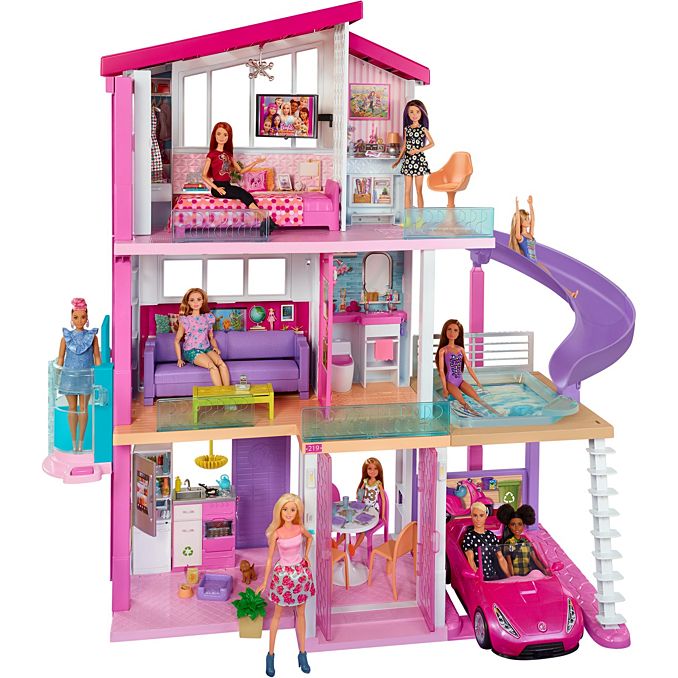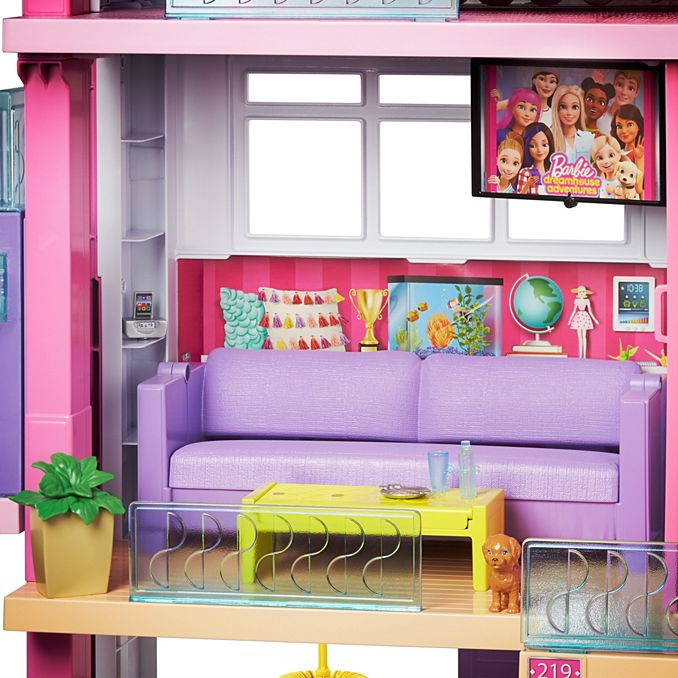 Unlock creativity and imagination.
Organize and rearrange the furniture.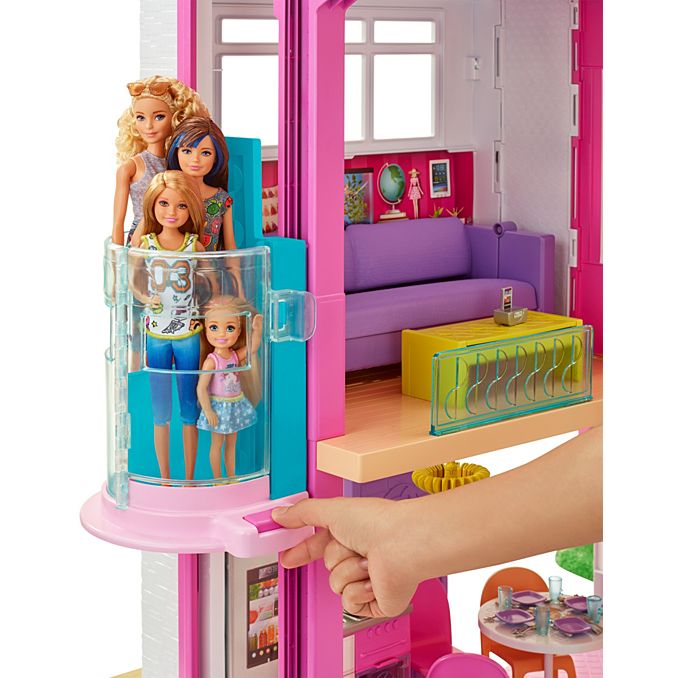 The working lift fits 4 wrists.
Raise and lower with a mechanism that is easy for children to use.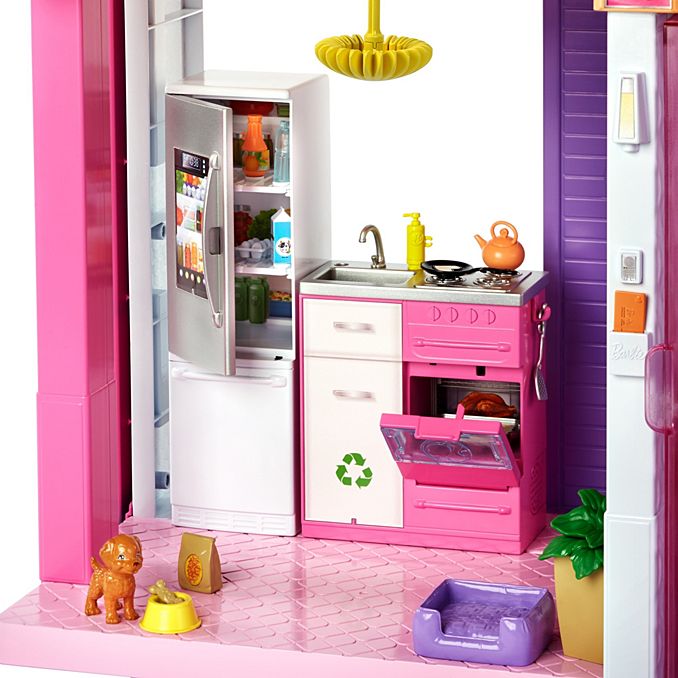 With the Barbie Dreamhouse, girls can create and imagine anything.
The possibilities are endless in this amazing dollhouse that is over 3 feet tall and 4 feet wide.