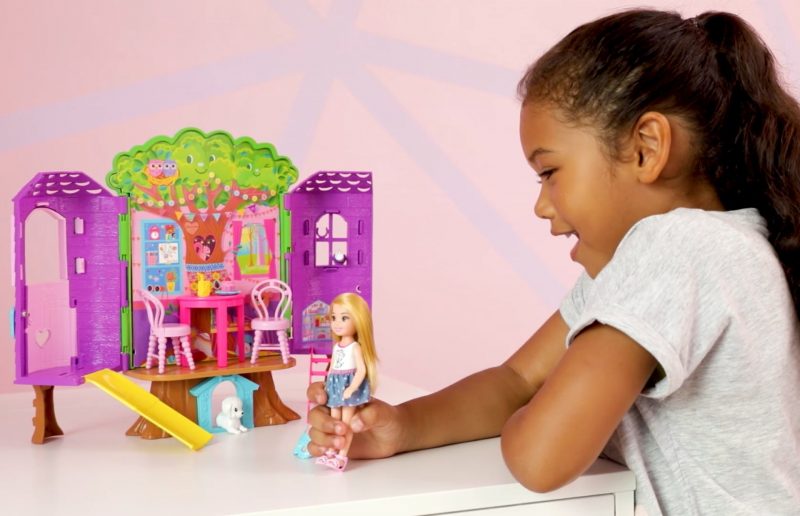 ​Let Imaginations Climb into Chelsea™ Doll's Treehouse Dollhouse!
Every kid dreams of a treehouse, and now they can climb into one with Chelsea™ doll and her puppy, who have the coolest treehouse around! There are five zones of fun for all-day play and lots of accessories to inspire storytelling. Play out popular activities such as dressing up, eating cupcakes, stargazing, sliding and swinging. Bright colors, cute touches and fun details capture attention and engage imaginations.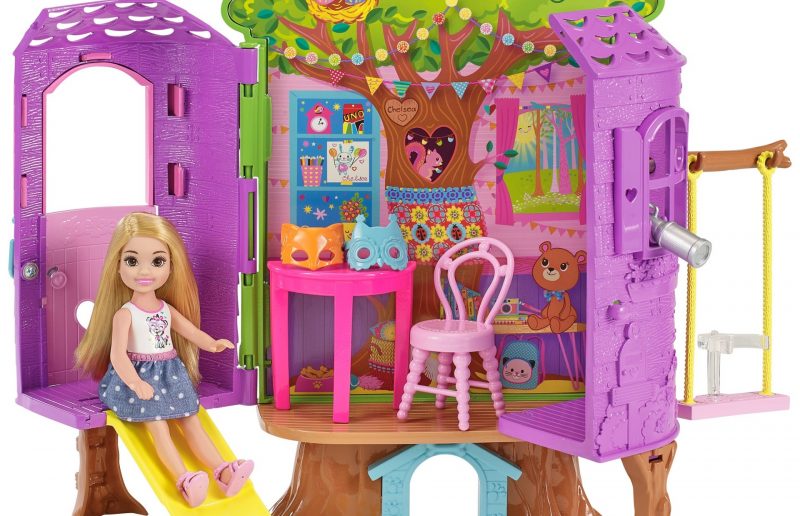 Play Inside, Outside, Upstairs and Down!
The purple treehouse offers play at all angles and colorful working details, such as a door that opens and closes and a ladder and other accessories that can be moved around the play set. The tree has a face poking above, and it's trunk hosts a doghouse where Chelsea™ doll's puppy can take a nap. The treehouse inside has a room with a slide that flips down, a room with a window with clips to hold the silvery telescope for stargazing and a third room to play out snack time and dress-up.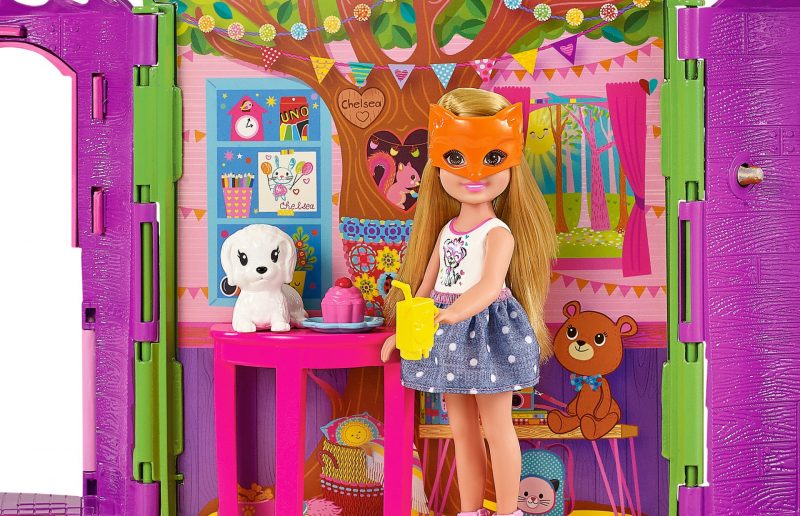 ​Comes with Chelsea™ Doll, Her Puppy and Accessories with Signature Style!
Accessories add to the storytelling fun. A pink table and two chairs have textured details, the cupcake looks good enough to eat, the juice box has a handle that Chelsea™ doll can hold and the two dress-up masks fit her face. Chelsea™ doll is ready to climb into adventure wearing a white bodice with colorful animal decal, removable blue skirt with white polka dots and pink shoes. Her white pet puppy is super-cute with an adorable expression.