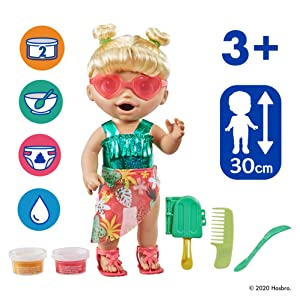 Feeding and Waterplay Fun!
It's the first Baby Alive doll to feature both feeding and waterplay! This summer-themed Sunshine Snacks doll includes a removable swimsuit top and sarong, sunglasses, gladiator sandals, 2 solid doll food containers, ice pop mold and stick, fork/spoon combo and comb.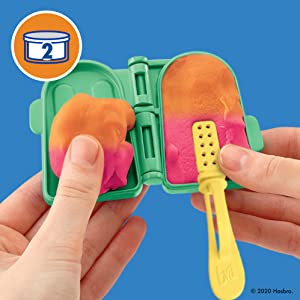 Make Ice Pop Shapes
Time for sunshine fun! Use the included solid reusable doll food with the ice pop mold and stick to make a pretend frozen treat and feed Baby Alive Sunshine Snacks doll!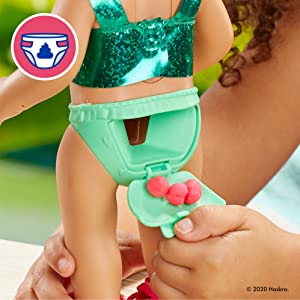 Click-Change Diaper Flap
Our plastic-molded diaper flap makes changing-time a snap for this doll that eats and "poops." Simply pop open the flap, empty it, then play again!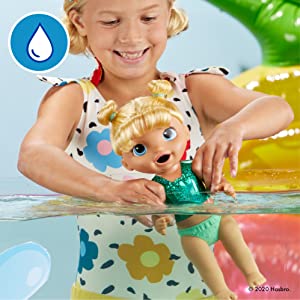 It's Waterplay Time!
Play in or out of the water with Sunshine Snacks doll. First, remove all solid doll food using the diaper flap and back compartment, then she's ready to make a splash!