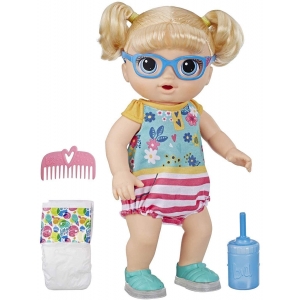 Product description
"Ready, set, go!" Baby Alive step 'N giggle baby has shoes that light up with each step!
Kids can pretend to walk, jump, and hop with baby to activate her light-up shoes, adorable giggles, and fun phrases.
"Whoa, look at my shoes!" "now I'm thirsty!" give baby a few sips from her bottle and she "pees" in her diaper.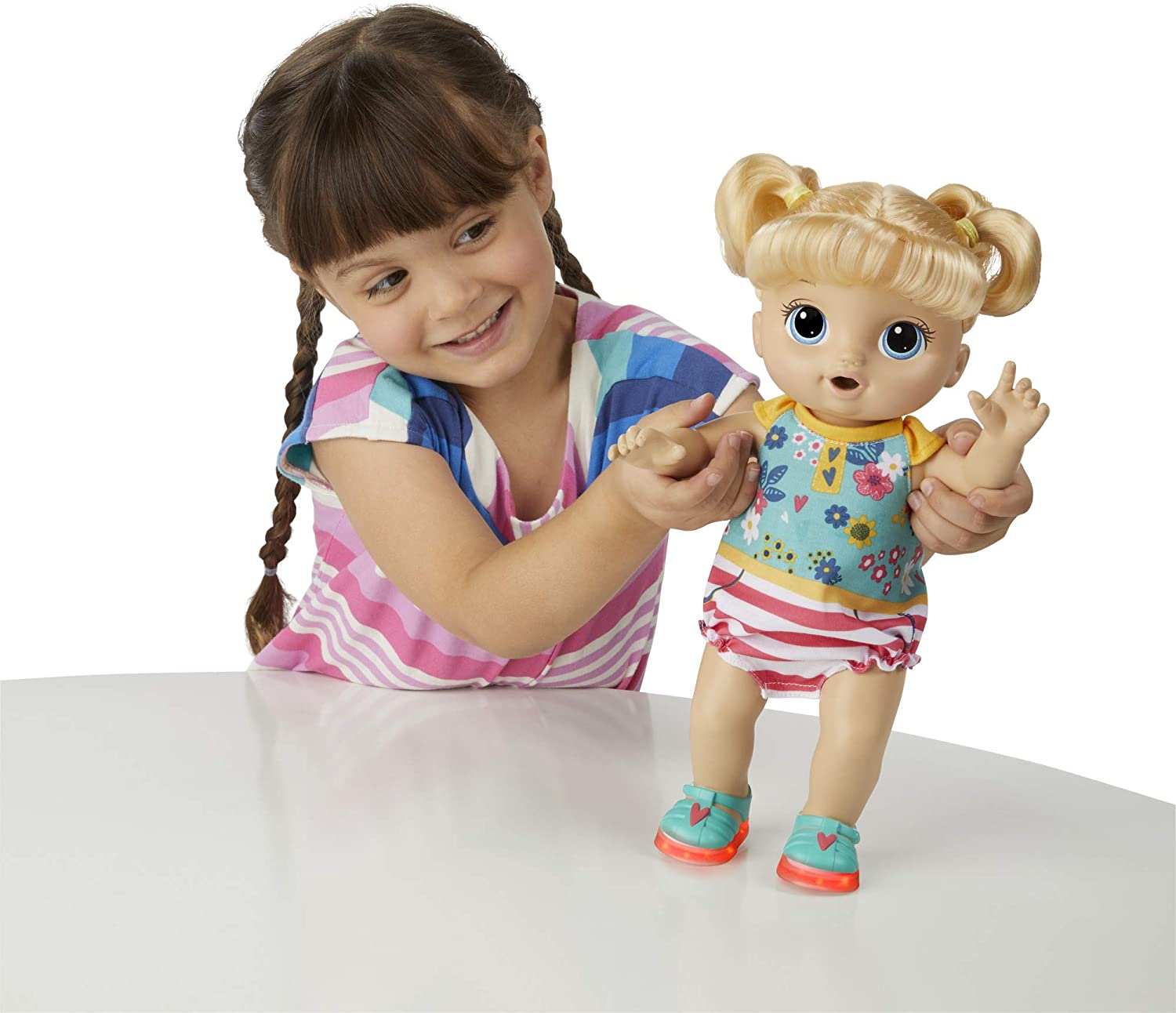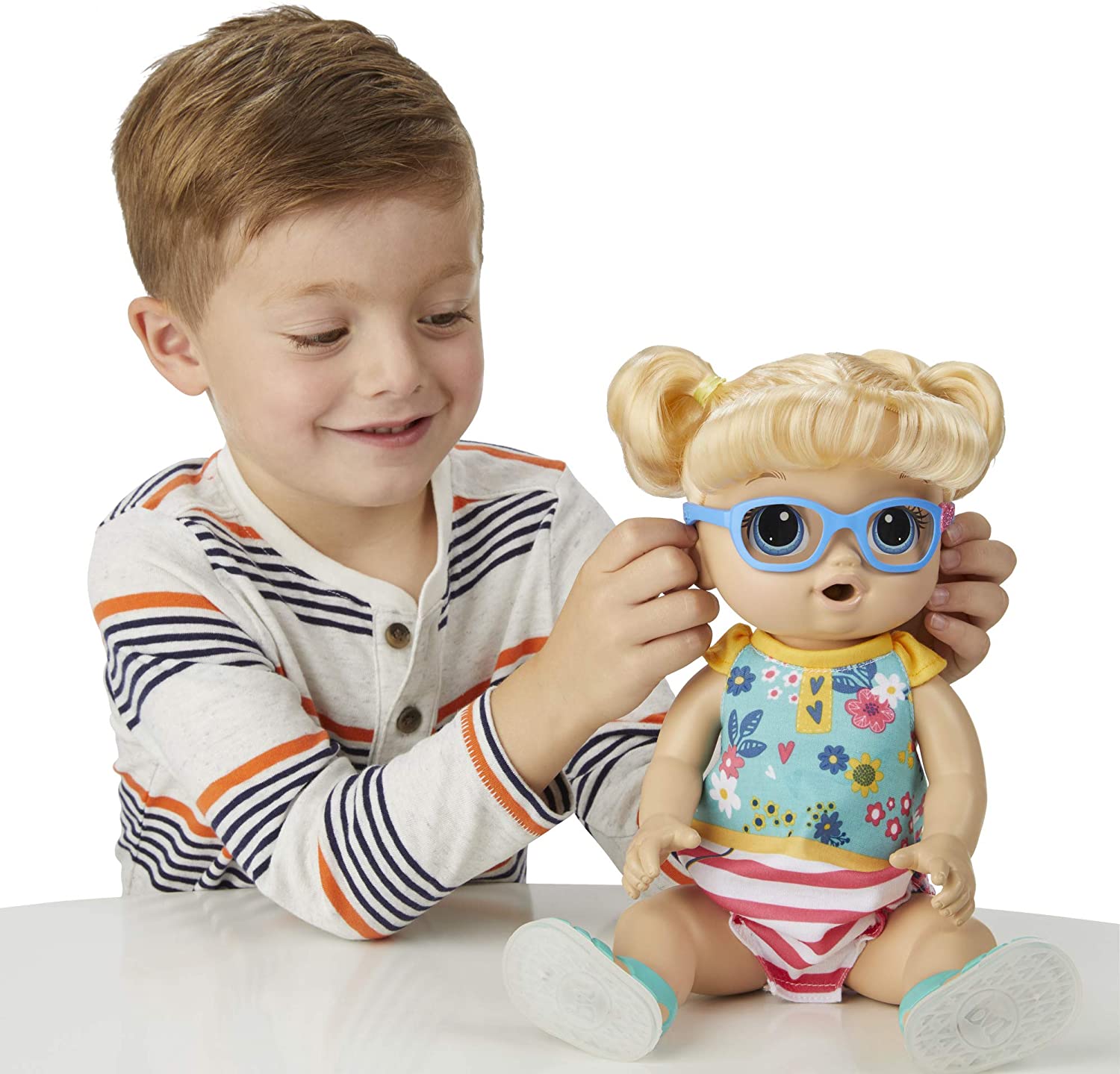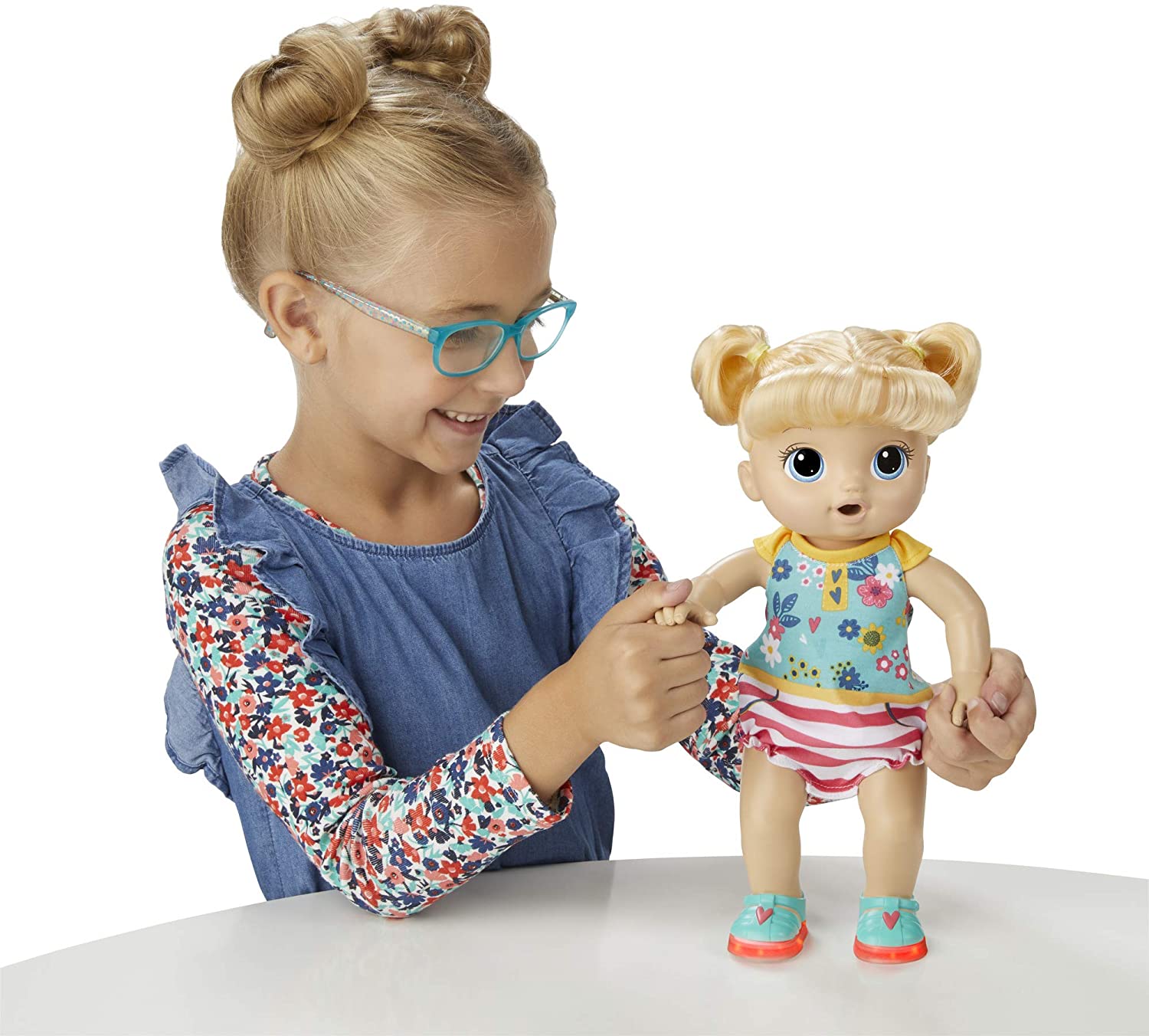 Kids can hop along with baby at playtime, feed her water from her bottle, then change baby's diaper when she's wet.
She'll let you know when she's ready for her nap, too! Lay baby down and she might yawn and tell you she's tired.
Little mommies and daddies will love this baby doll with 25+ sounds and phrases, and shoes that light up!