Clone Trooper Helmet White
---
Imperial Stormtrooper Helmet
---
Realistic detail and movie-accurate reproduction.The deluxe Mechanical metal texture and covering cool Black and white spray paint.There is a battle for the fate of the "universe".Wars fans go into action.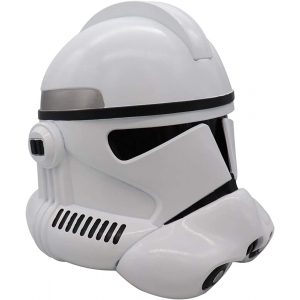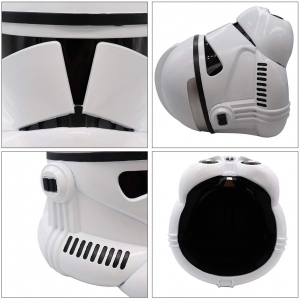 Premium Material
---
Made of high quality Hard PVC,light weight but with good shape, which makes it Moderate hardness and comfortable wear.The helmet has red and white coating on the surface and looks very textured.
Use
---
Head circumference: 22-26 inches. Full overhead costume accessories fit most adults and older teenagers. Eyes can see, nose can breath well, easy to wear, Good shape.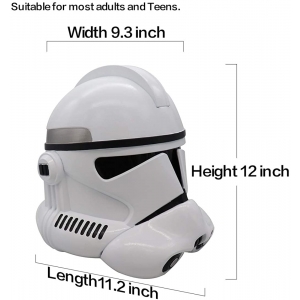 Occasions
---
You can match the costume of Wars, or just wear this helmet to the show, dress up party, halloween,cosplay,night club, masquerade ball,Christmas Party, Reniassance Festival Carnaval, Easter and other special occasions, you will be the focus of the whole process.