Product Description
•Enjoy a relaxing time with this Animal Puzzle! Our wooden jigsaw puzzles are made up of pieces shaped like savannah animals and plants.
•The gorgeous prints and bright colors will not fade even after repeated handling of the pieces.
•Bring you a different visual sense!
•What are you still hesitating? Buy it now and give yourself a brand new challenge!
Exquisite Details & Super High Quality
Creative Pattern Design

The extremely creative original animal pattern design, bright colors and complex lines all reflect our high requirements for the details and quality of the puzzle.

While bringing you different challenges, it will also bring you visual and brain shocks!

Exquisite Details And Perfect Quality

Every piece of our wooden puzzles has a distinct nature-themed shape, from various types of wildlife to trees and nuts.

These intricately detailed pieces have been laser-cut to ensure smooth edges that fit perfectly together, but without any burnt laser marks.

High-end Gift Box Packaging

Using high-end luxury gift box packaging, in addition to the super high quality of the puzzle itself, the brown packaging gift box is also refreshing.

The design of the storage bag also makes you more convenient and user-friendly when puzzles and storage.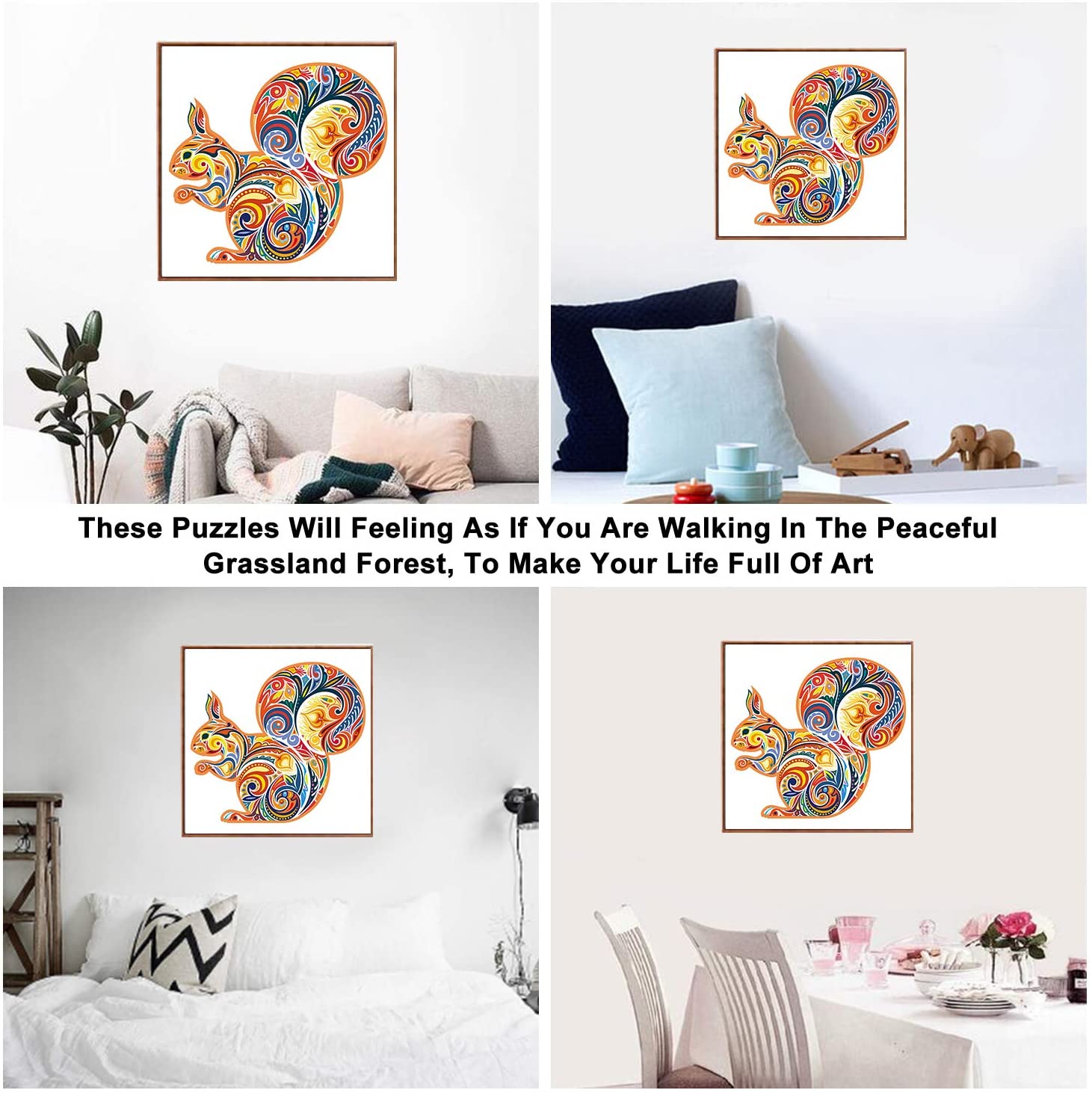 Are You Ready To Challenge Yourself?
If you like to seek challenges, if you are looking for a fun way to train and challenge your brain, there is no better choice than solving this irregular animal shape puzzle.

This classic hobby is perfect for exercising your brain, problem-solving skills, and attention to detail.
Calm Down And Relax
Puzzles can also help you relax and calm down after a busy day.

It is an effective way to relieve stress when you want to get rid of the hustle and bustle of daily life.

Whether you are an avid puzzle game challenger, or your first attempt to play puzzles, we will provide you with a wide range of options.