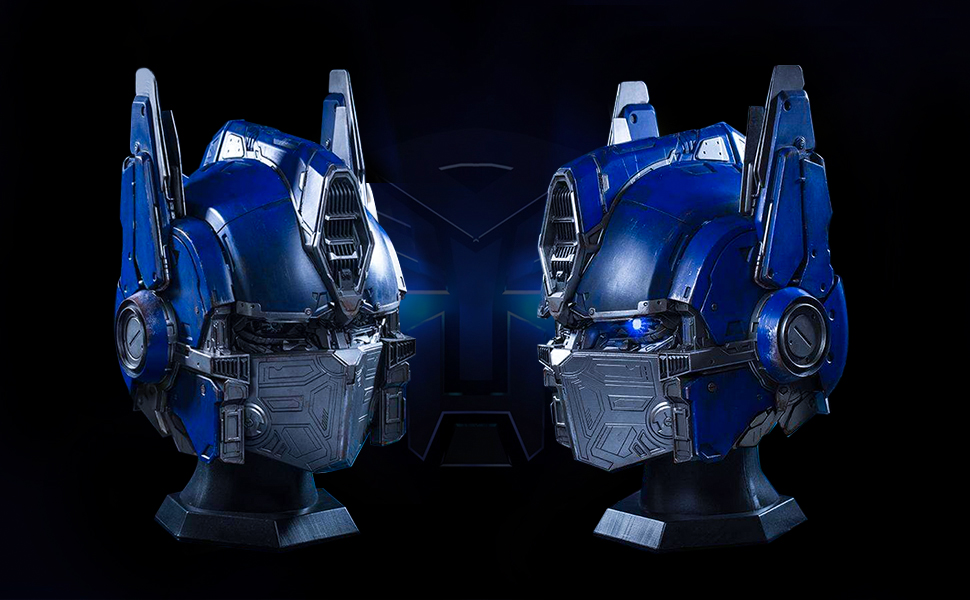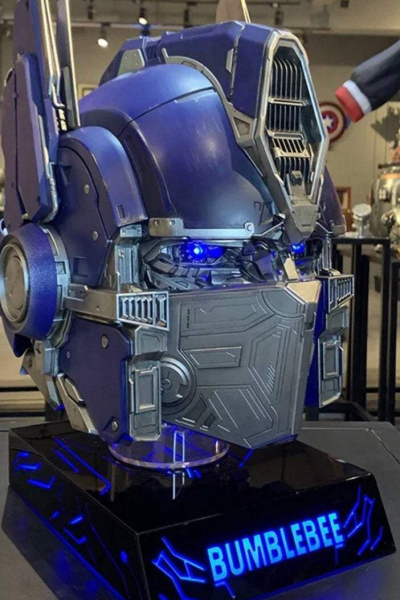 1-Wearable
2-Eye LED light
3-Mechanical deformation sound effects
4-Emulation voice
5-Bluetooth speaker w/boot sound
6-Touch wake-up
7-Button wake-up
8-Moveable mask
9-Manual aging battle damaged finishing
Battery Cover
The battery cover is hidden at the top of the head, so it is necessary to provide four NO.5 batteries for installation.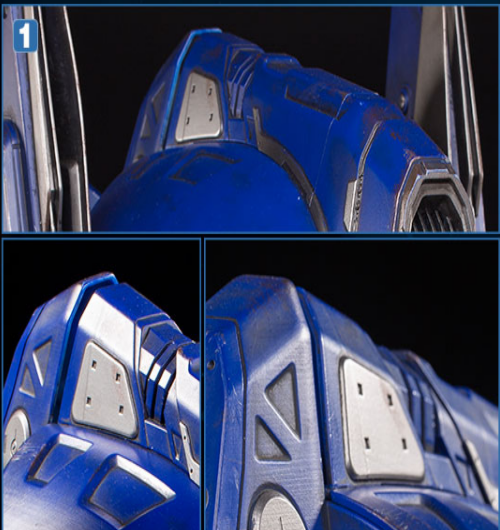 Eye
Automatic wake up the eyes cool blue pupil after boot, the war power has been soaring.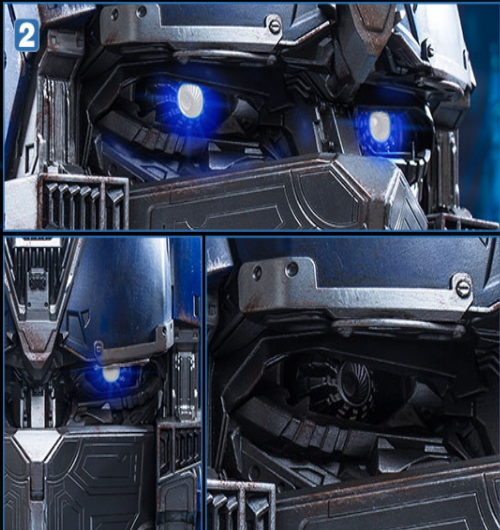 Mouth
Movable mouth parts, with heavy metal simulation sound effects, 100% classic restore.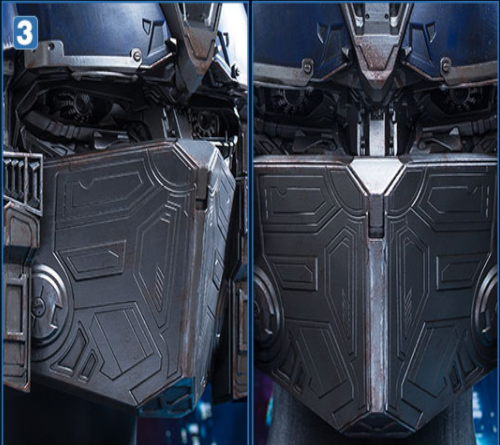 Left Ear Part
In the left ear, click to make the frist soud effect, and double-click to make the second sound effect.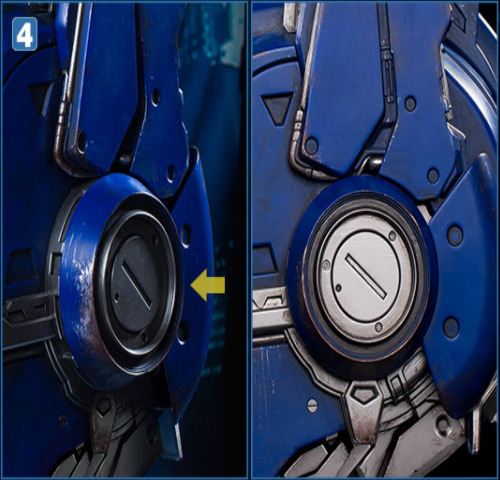 Right Ear Part
Turn on press and hold continuously, the eye lights will light up, and a voice will prompt to turn on.
Shut down keep pressing and holding, and the eye lights will dim.