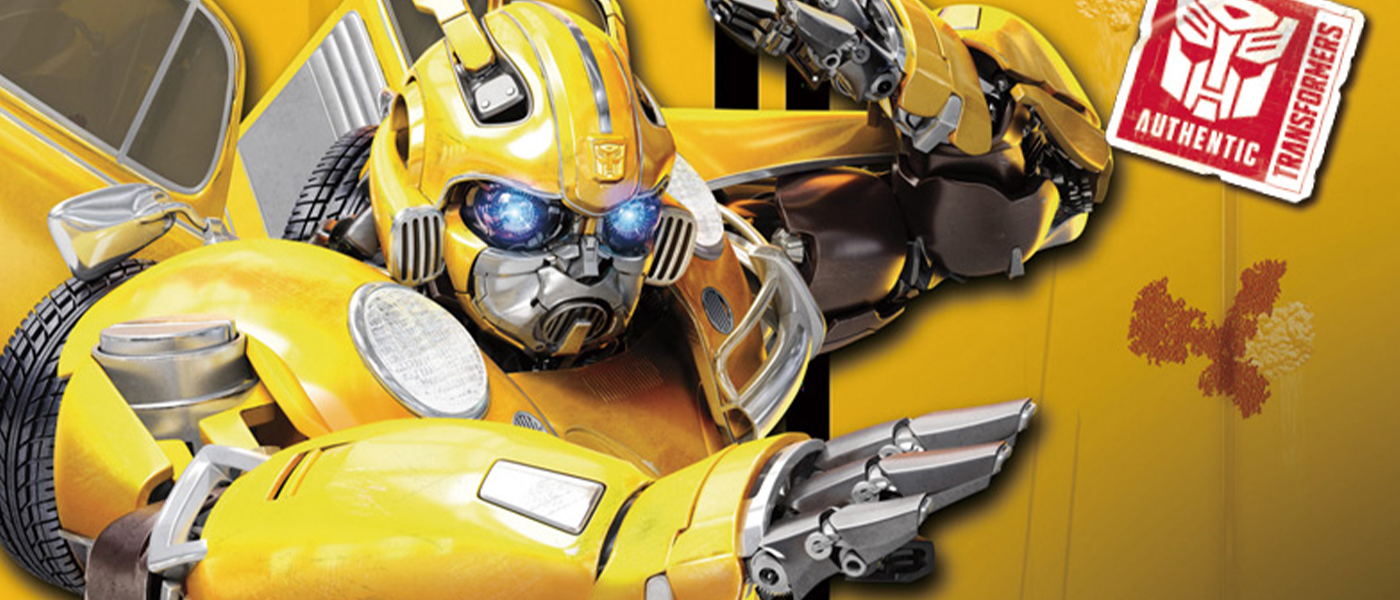 MINI retro cassette player + five classic dolls
• Figurines: Hand-painted battle damage effect with details; Foot soles have magnets, can be adsorbed;
• Different shapes, suitable for multiple scenes
Each shape is matched with the corresponding chain/stainless steel sheet/display stand/weapon;

• 1980 TRANSFORMERS classic concept;
• Analog tape rotation function;
• The tape door can be opened, put the tape in, and the tape rotor will rotate when playing music;
• FM radio function: 87.5-108mHZ radio channel;

• Mobile phone connects with Bluetooth speaker;

• Metal texture, mini and portable;

• Many details, good to play;

•  Gift/collection/car decoration, suitable for multiple scenes;

•  Metal gift box packaging, high-end atmosphere.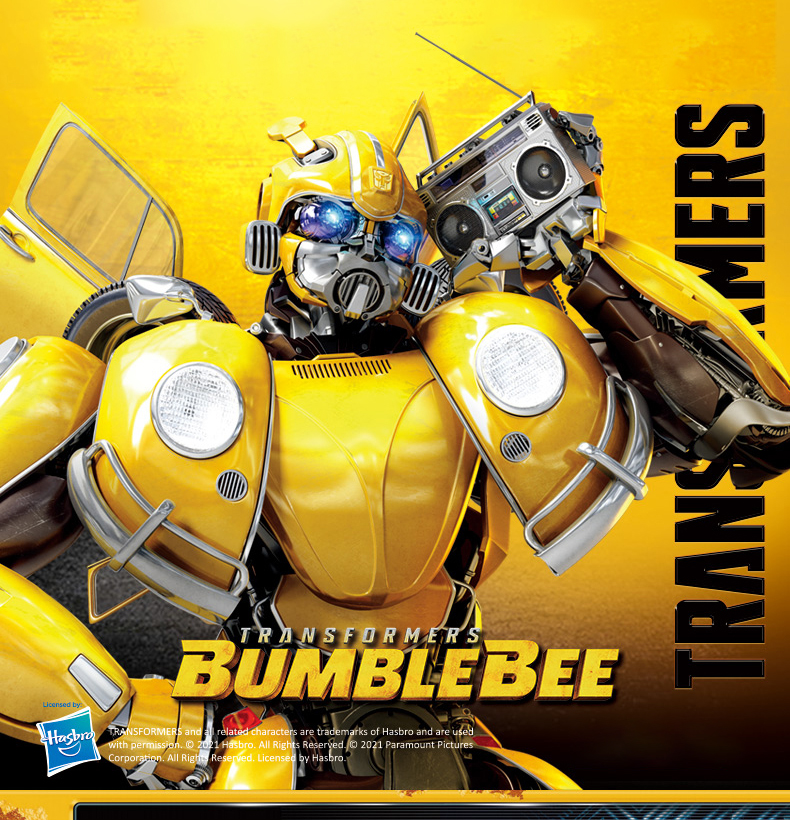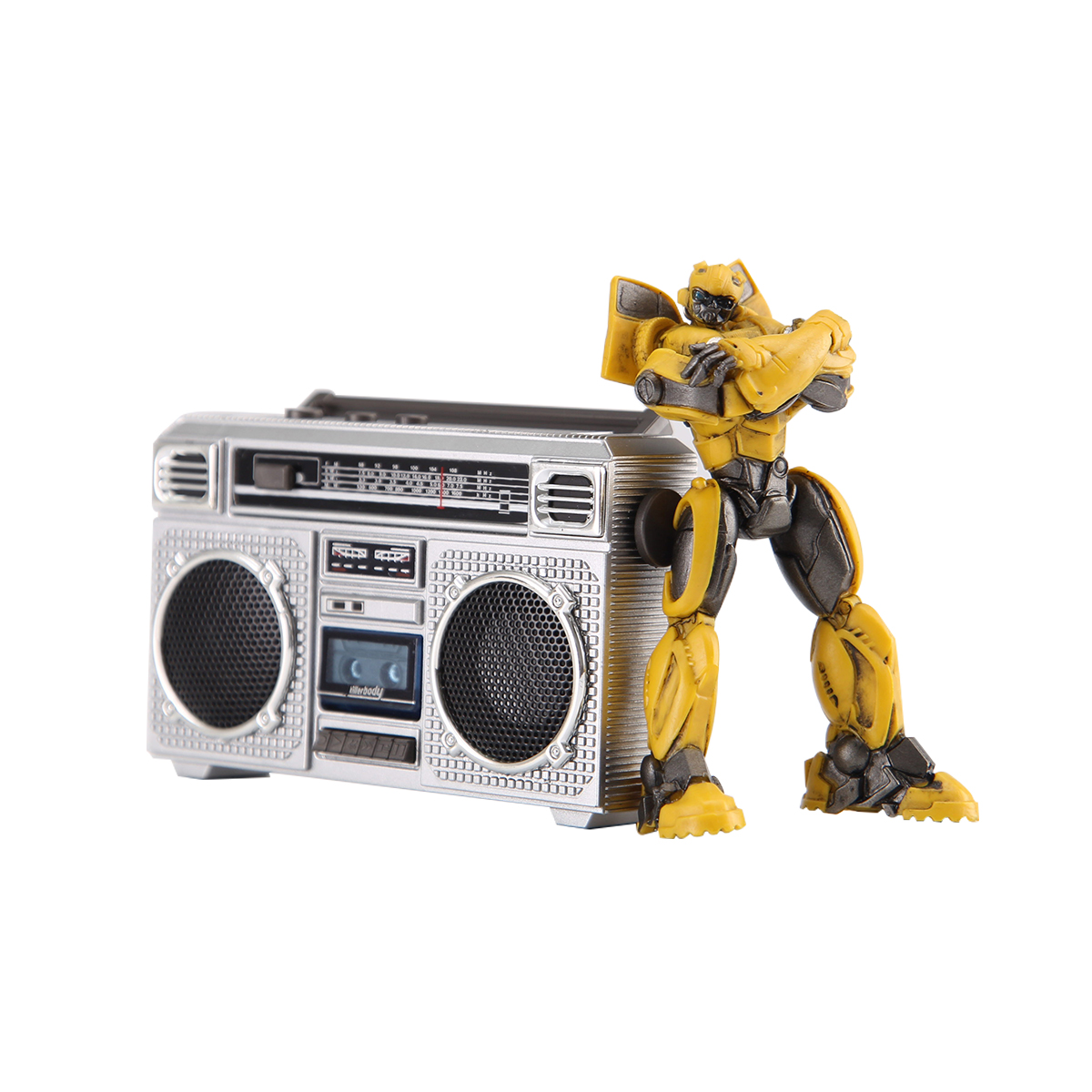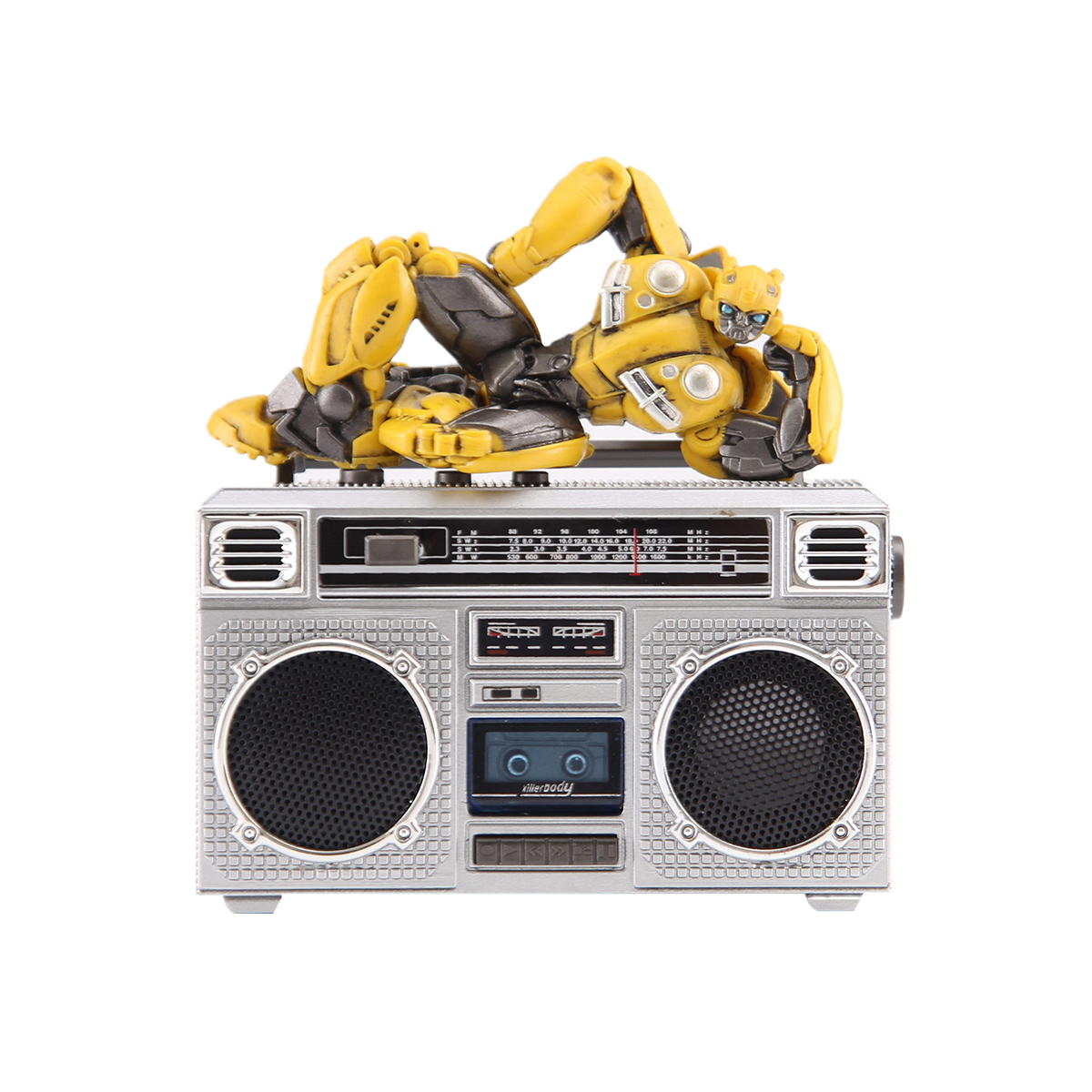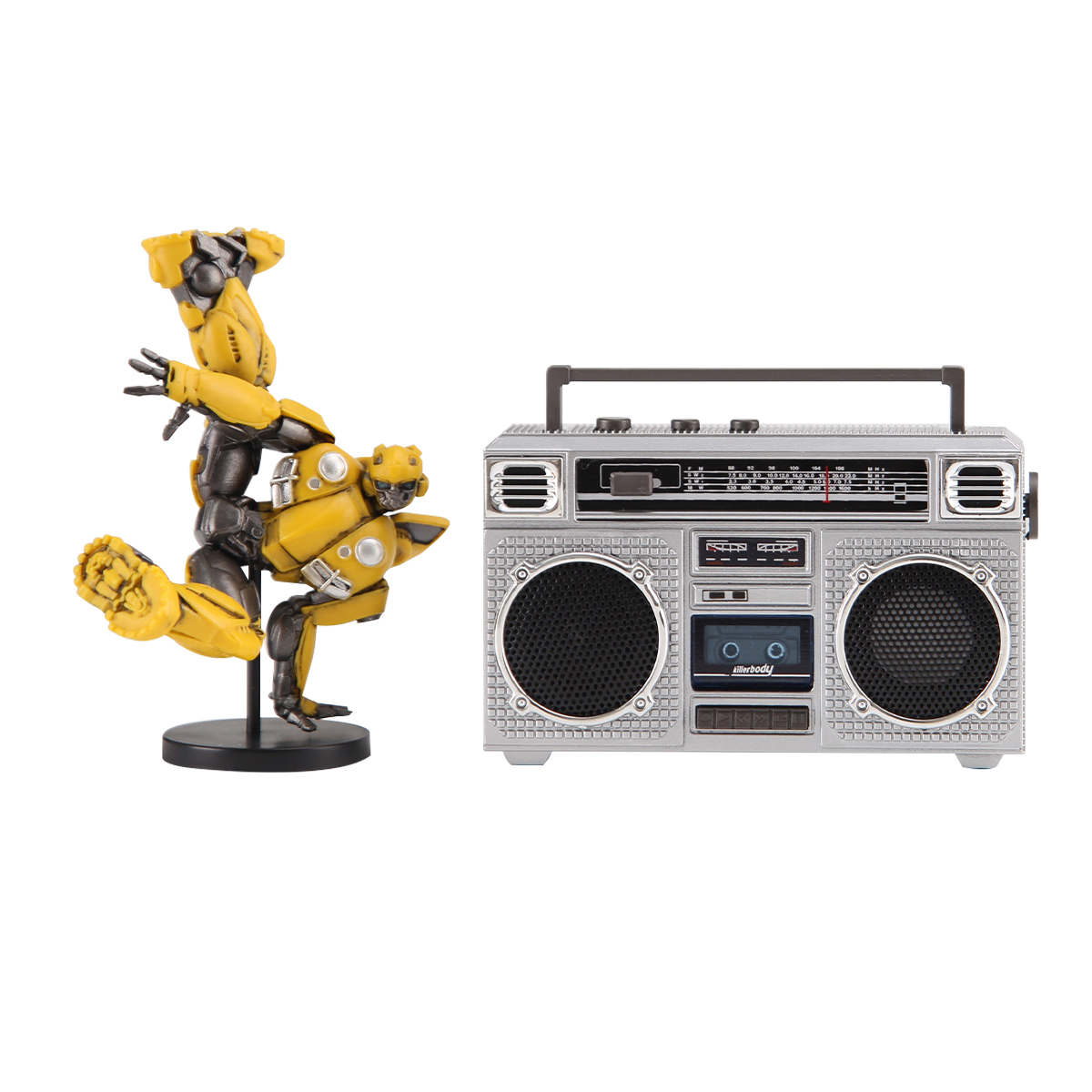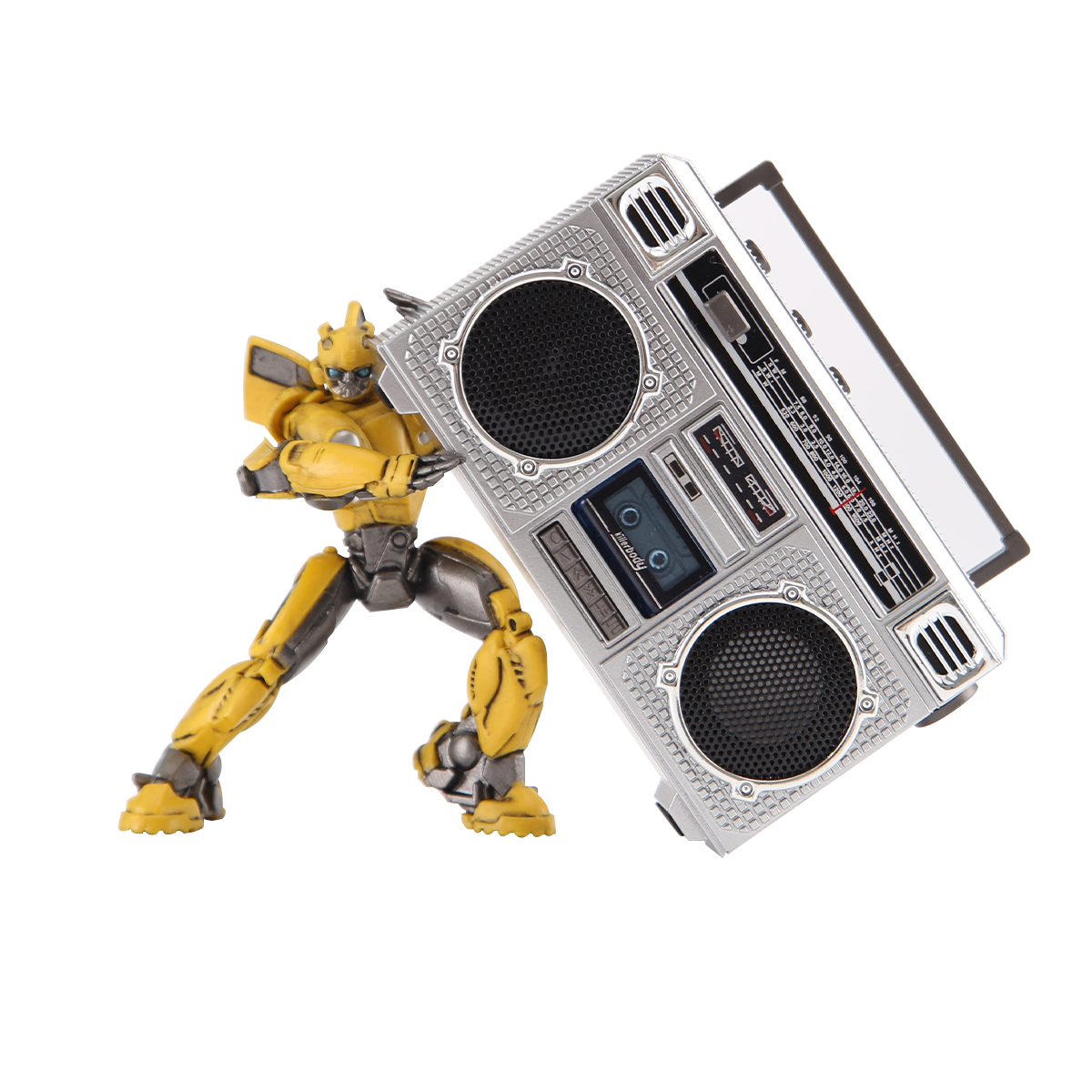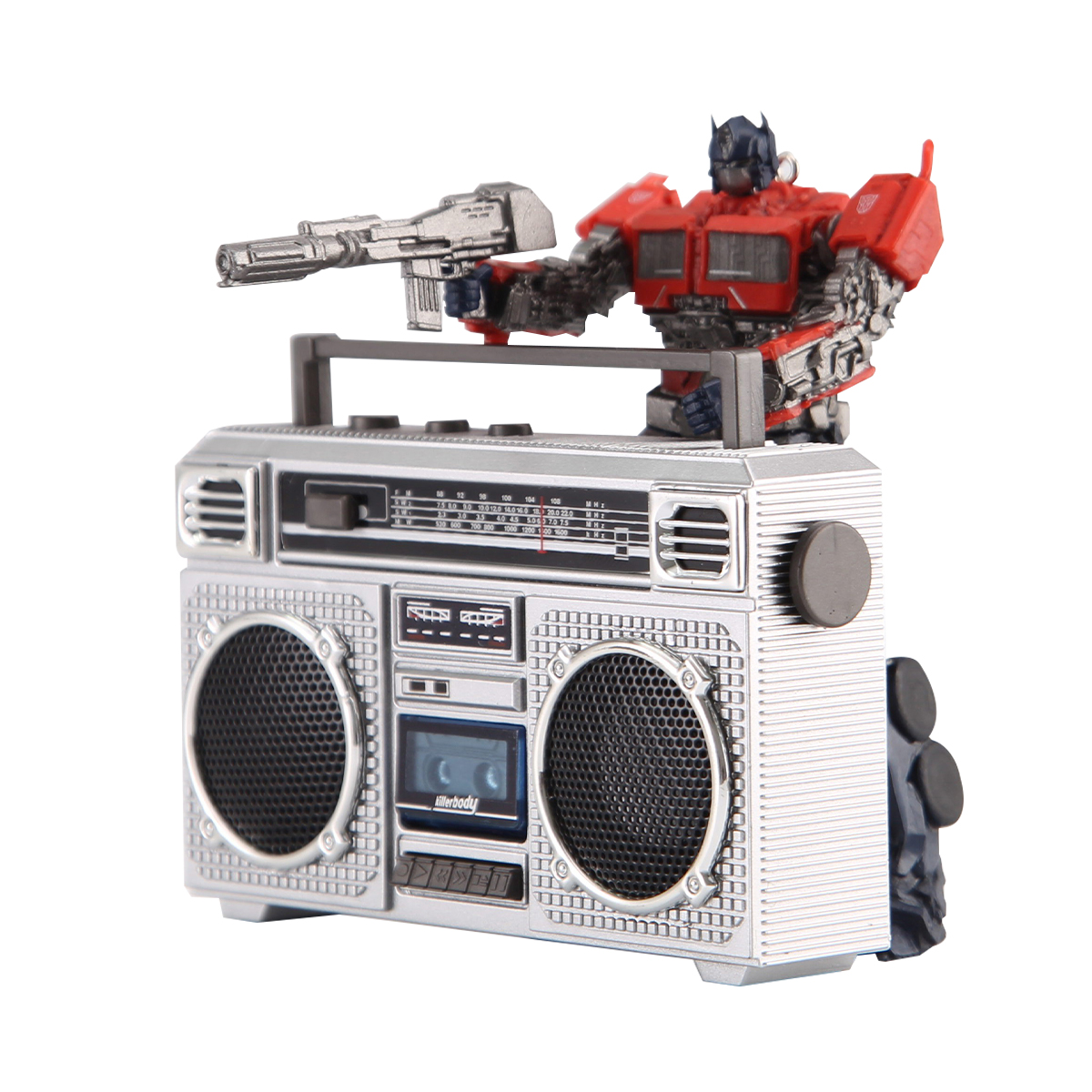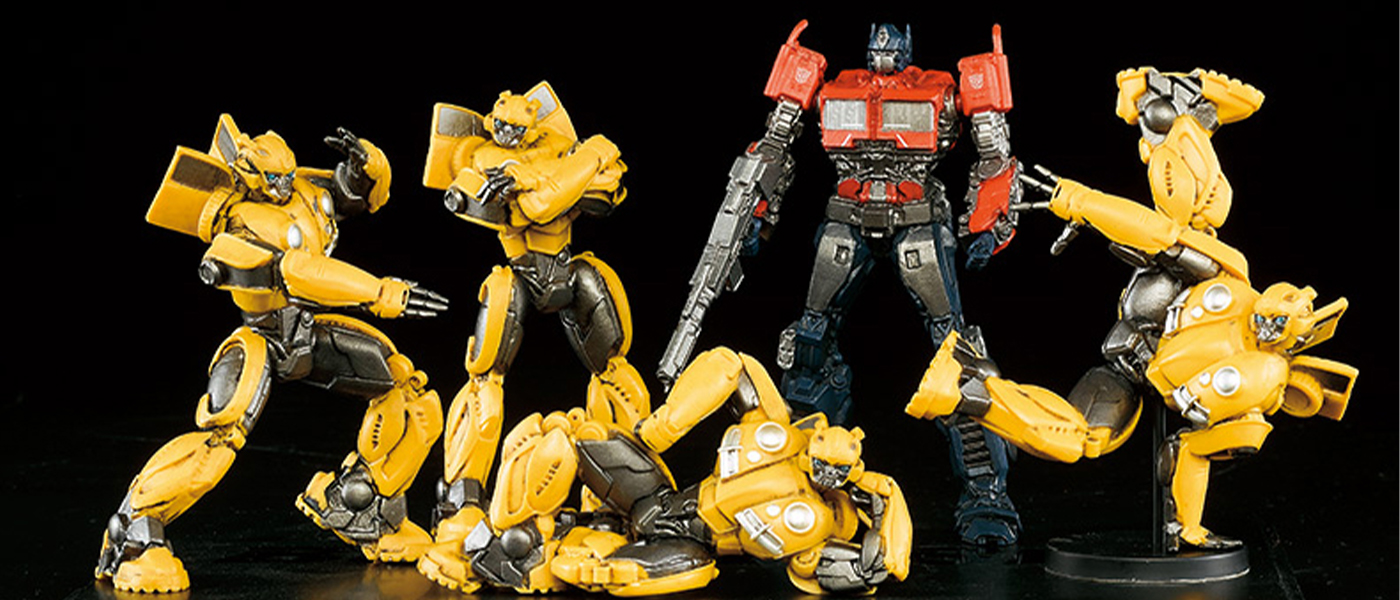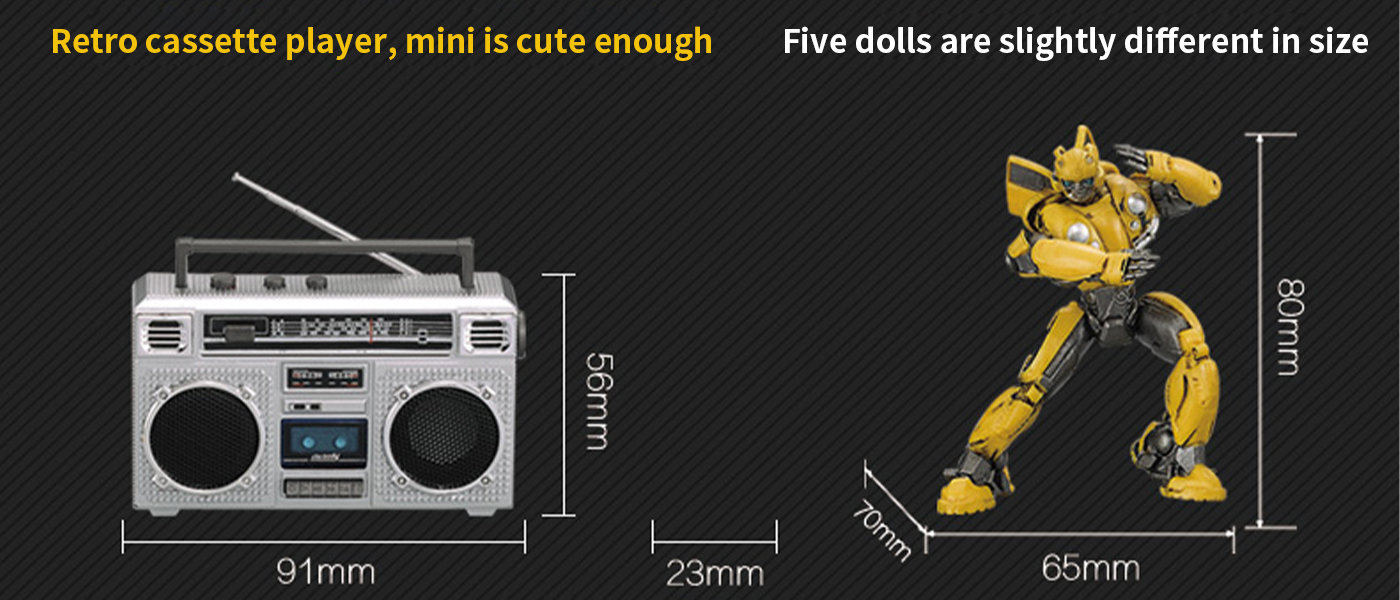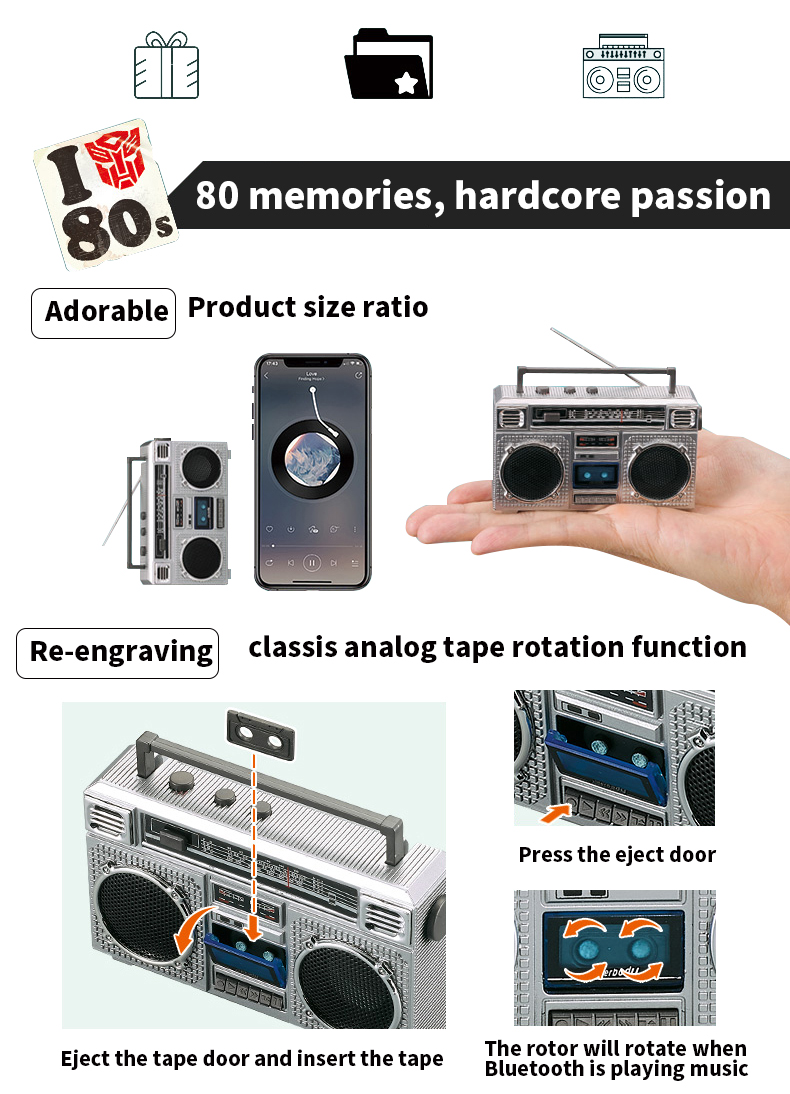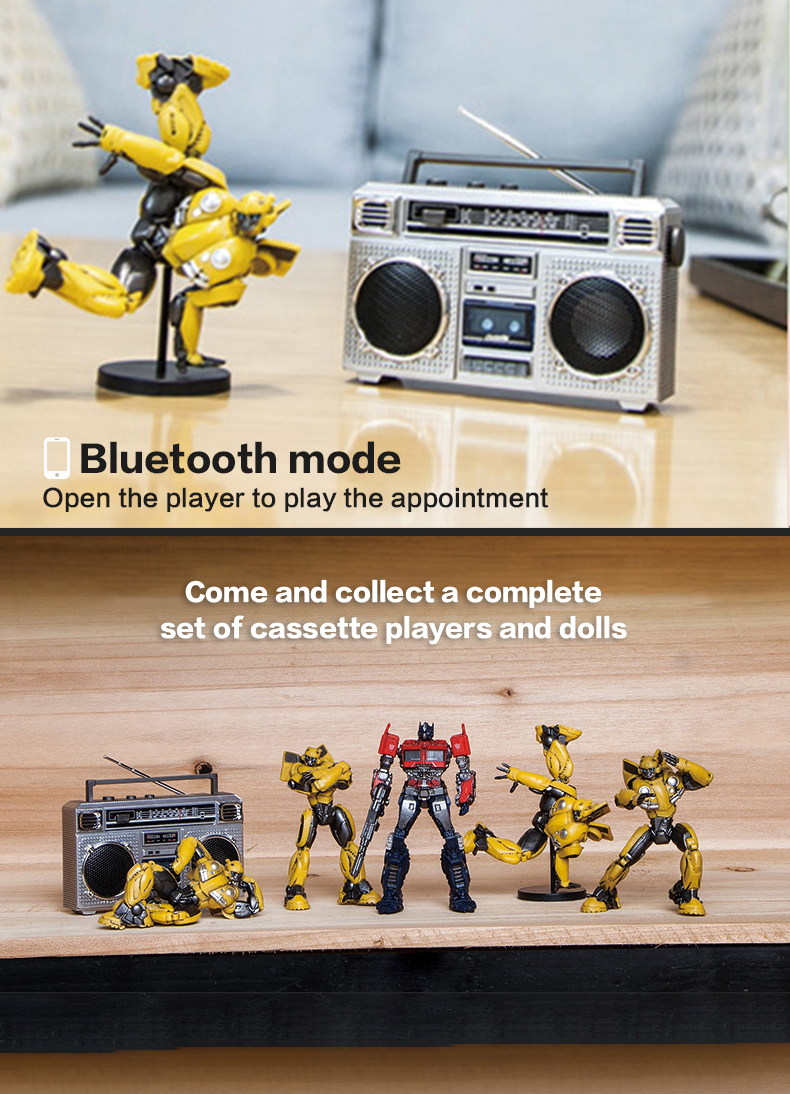 80 memories, hardcore passion.
Product size ratio.
Re-engraving the classic analog tape rotation function.
Eject the tape door and insert the tape.
Press the eject door.
The rotor will rotate when Bluetooth is playing music.
Product Size
Retro cassette player, MINI is cute enough.
The five dolls are slightly different in size.
Bluetooth mode.
Open the player to play the appointment.
Come and collect a complete set of cassette players and dolls!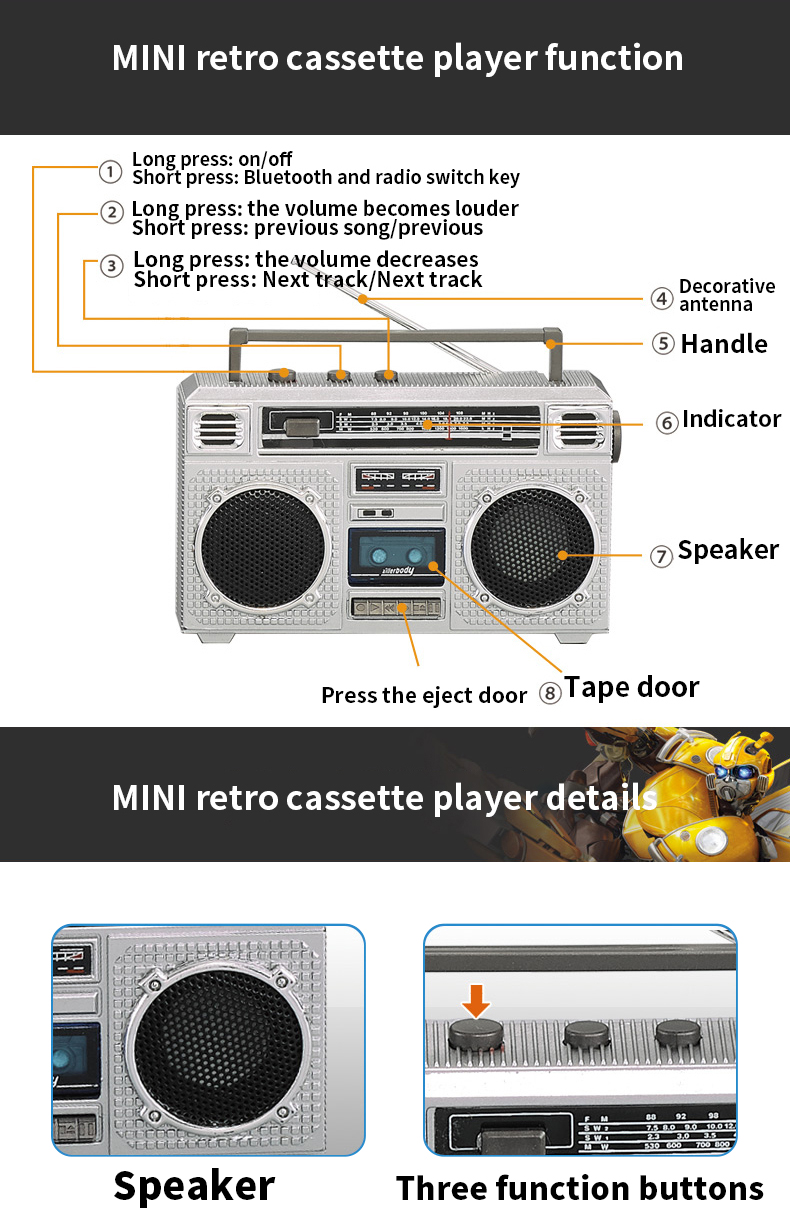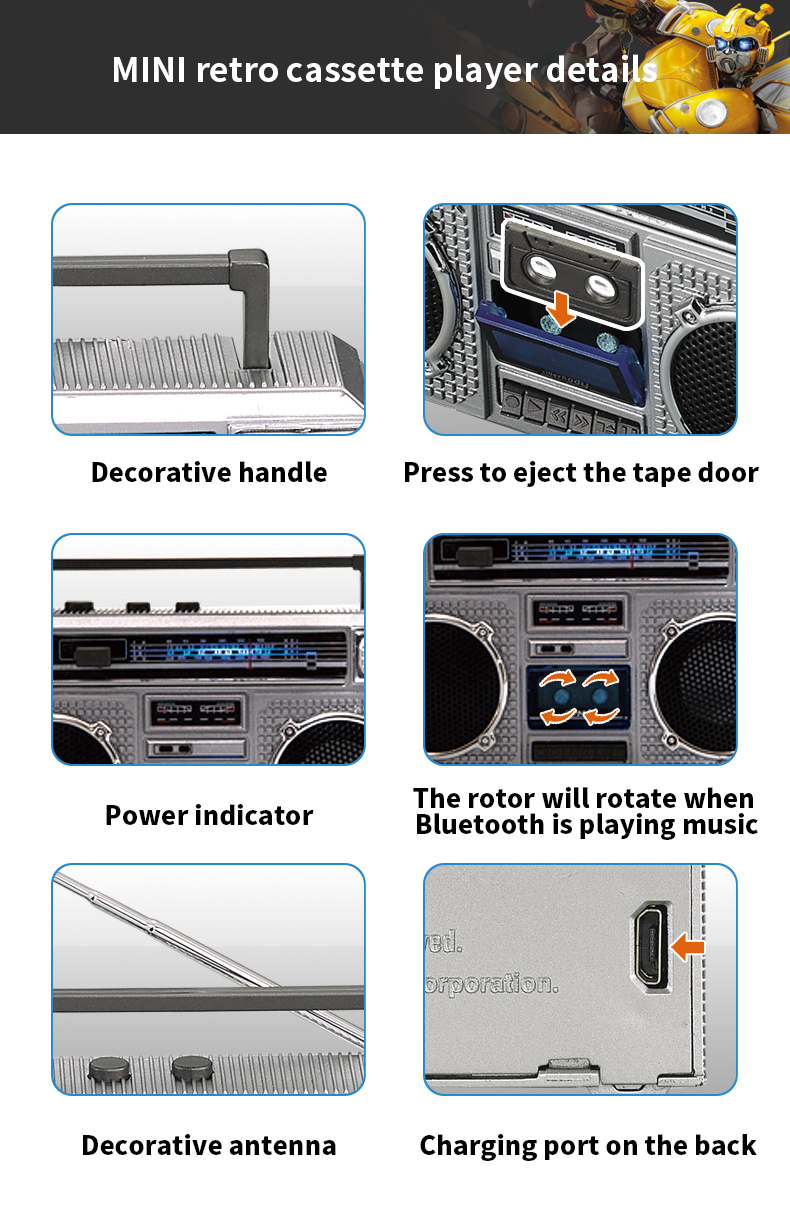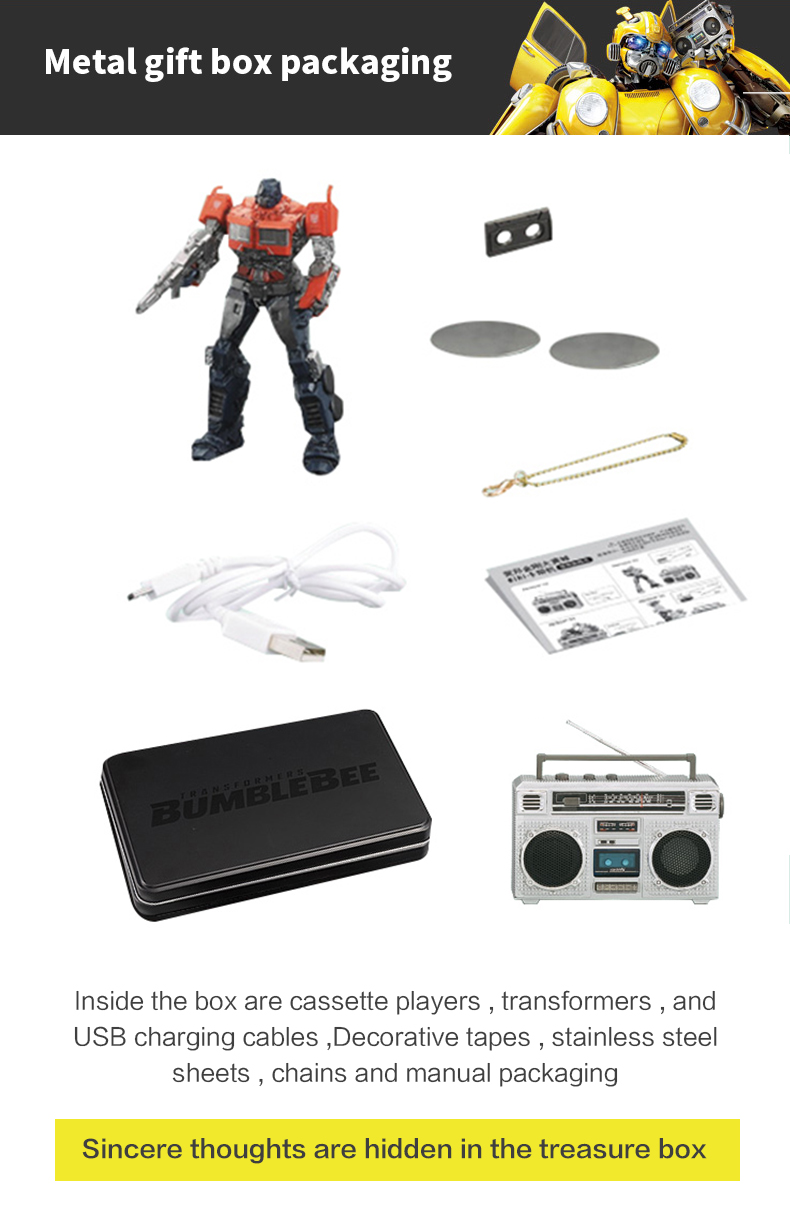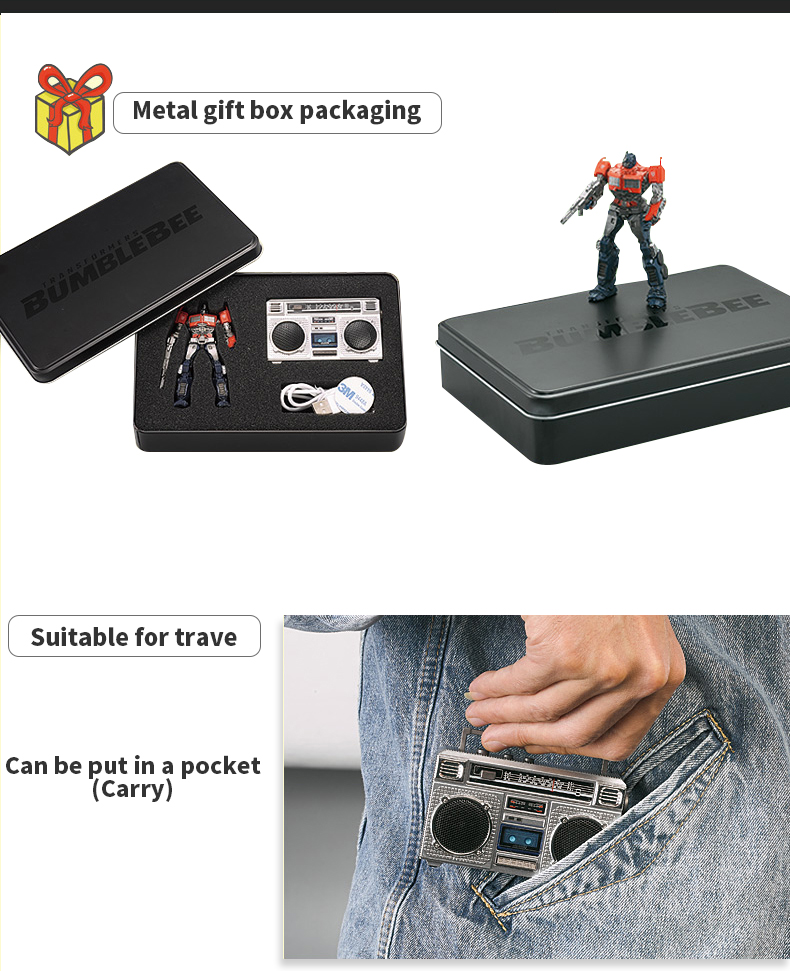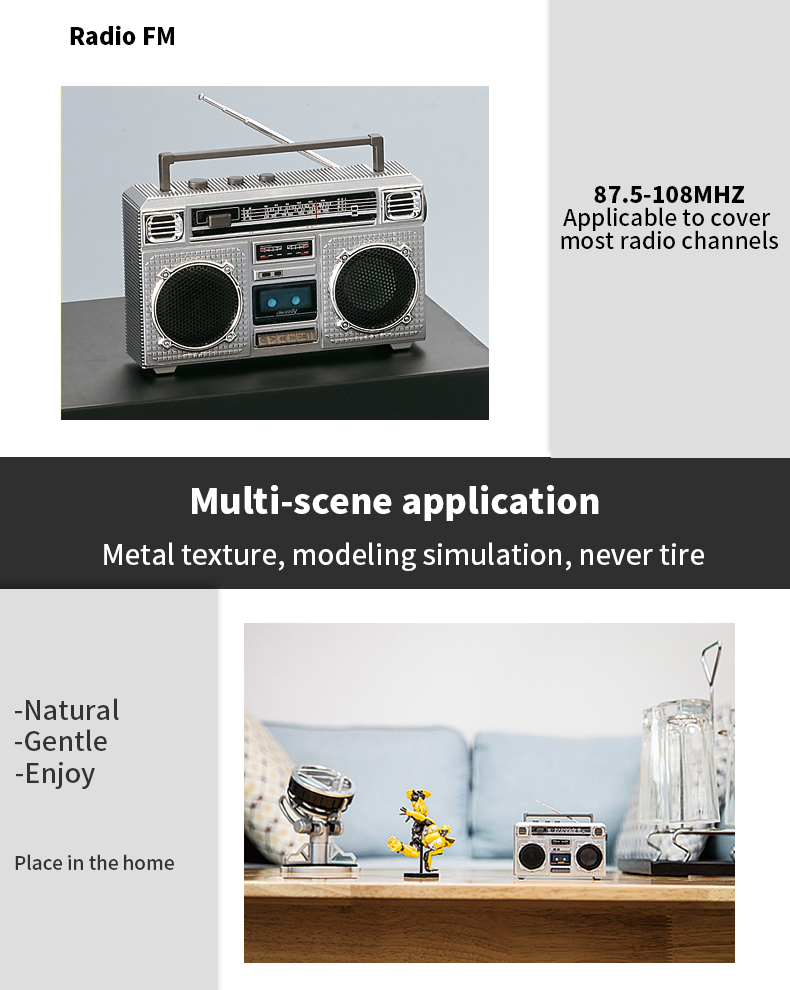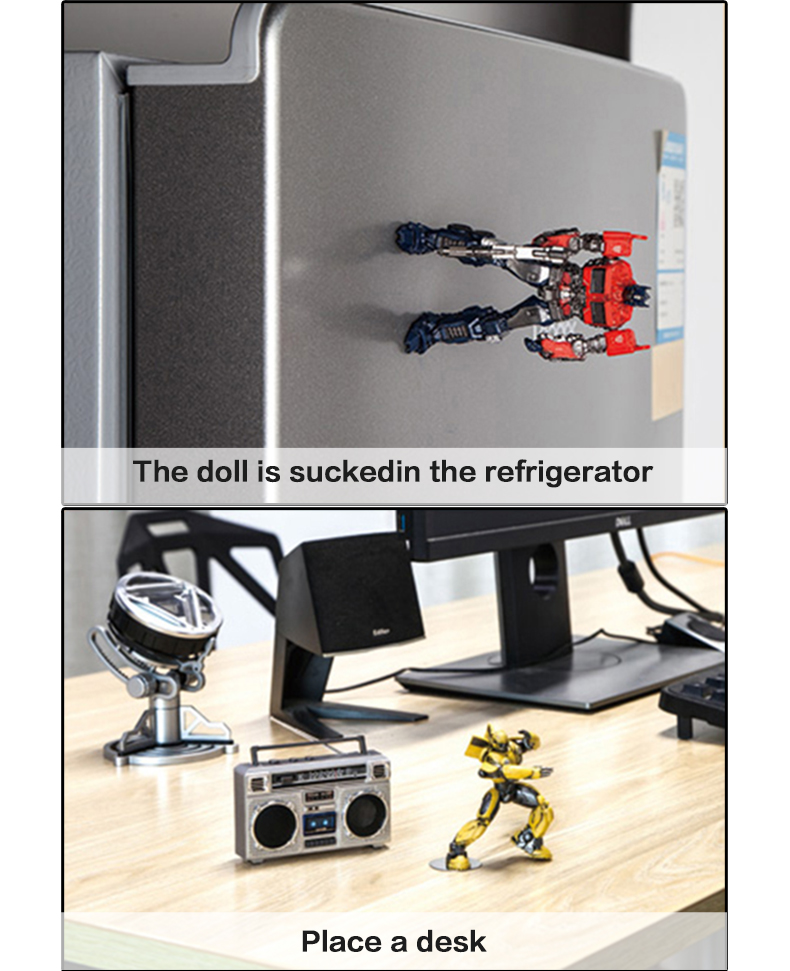 Suitable for travel.
Can be put in a pocket.
(Carry).
Radio FM
87.5-108MHZ
Applicable to cover most radio channels
Multi-scene application
Metal texture, modeling simulation, never tire
Place in the home
The doll is sucked in the refrigerator
Place a desk.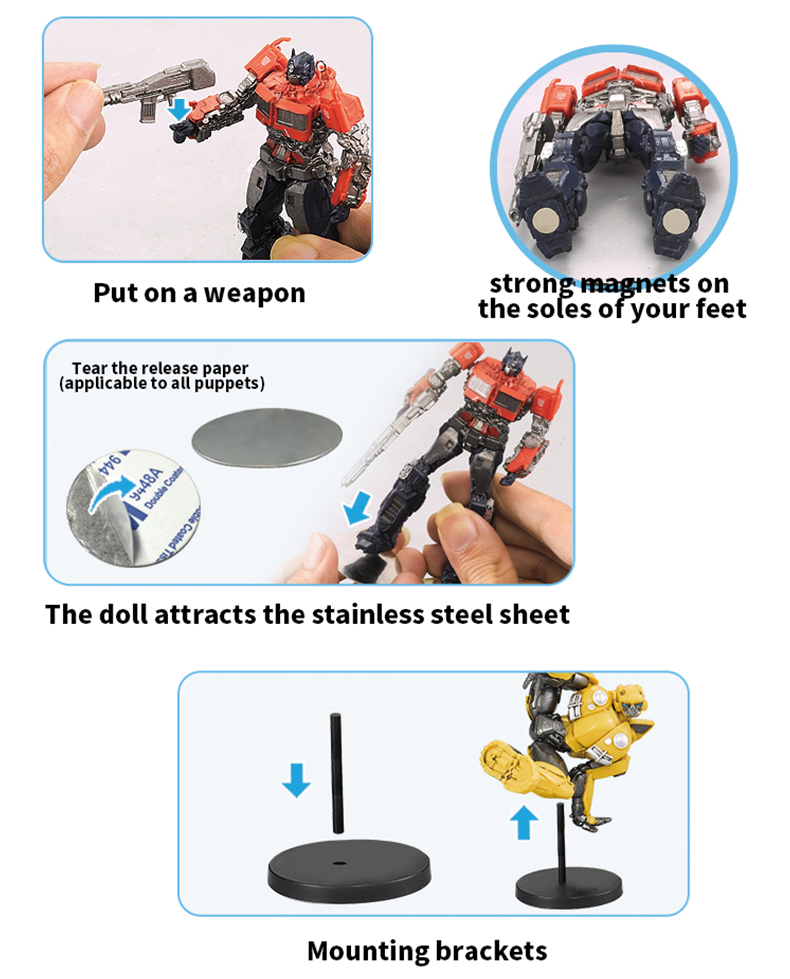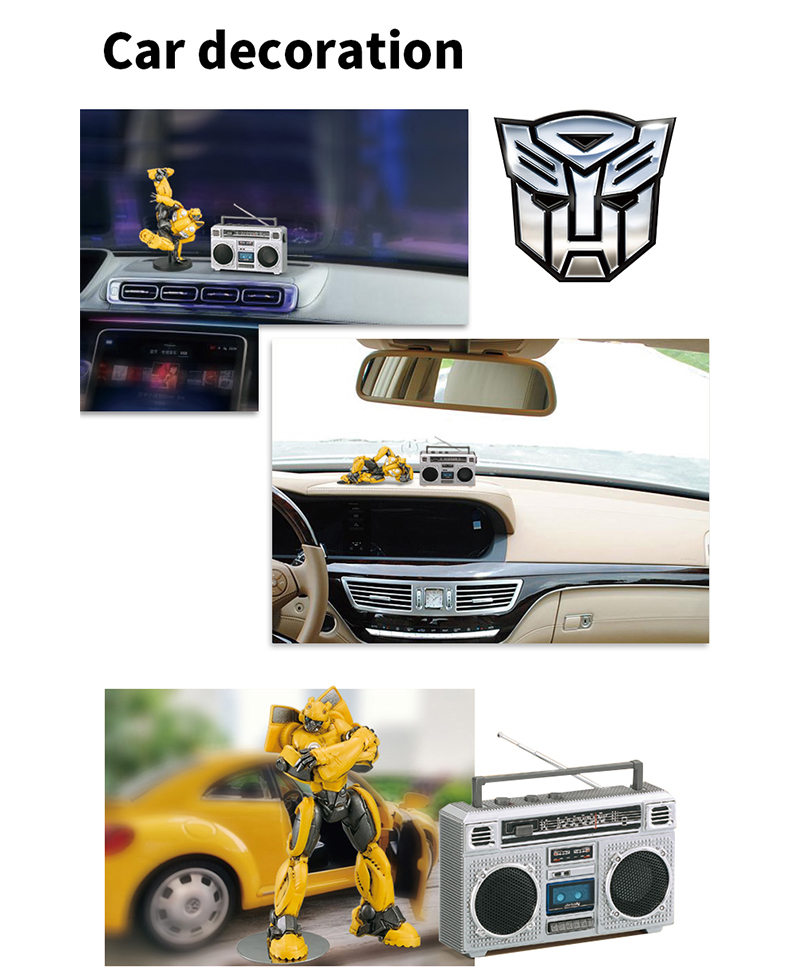 Packing details-Metal gift box packaging