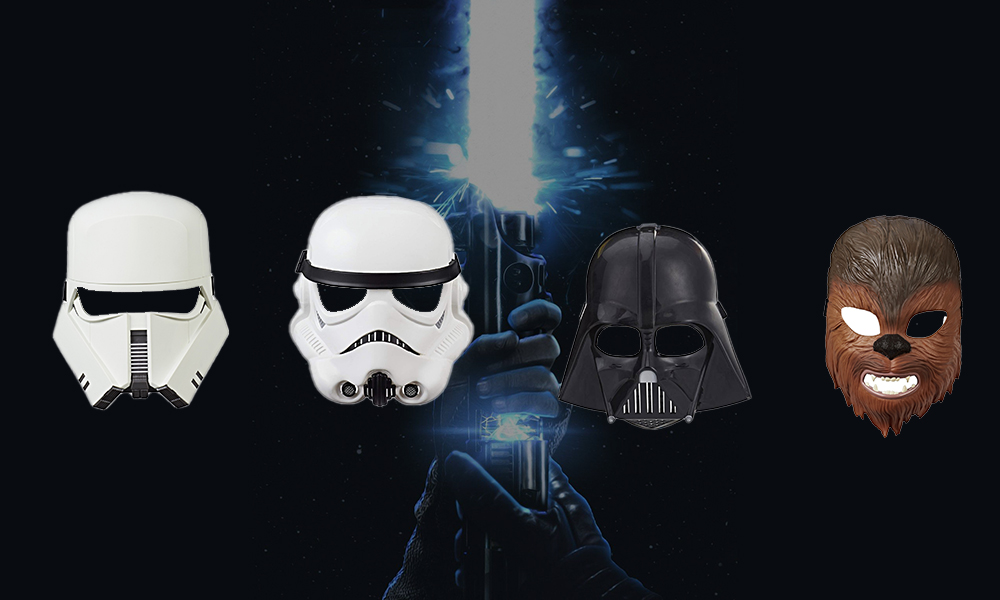 Chewbecca is a legendary Wookie warrior and the loyal co-pilot of the Millennium Falcon, one of the fastest spacecraft in the galaxy. Children can dress up as Chewbecca and imagine galactic adventures as Wookie Warrior. Mums, dads, friends and family agree: it's come to pull out the Wookiee in you.
Size: 7 x 23 x 27 cm/Weight: 115 g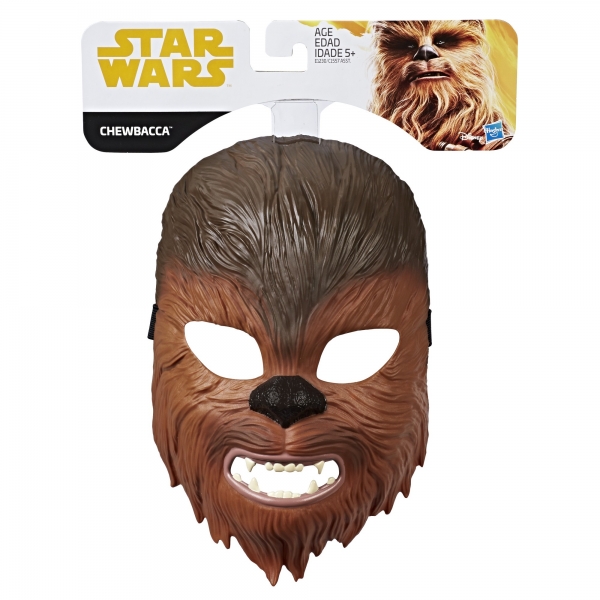 Blast into action like the Imperial Range Troopers with this Range Trooper mask, inspired by the Star Wars Han Solo movie. Authentically detailed mask fits most head sizes, with an elastic band for a comfortable fit.
Size: 7 x 23 x 28 cm/Weight: 115 g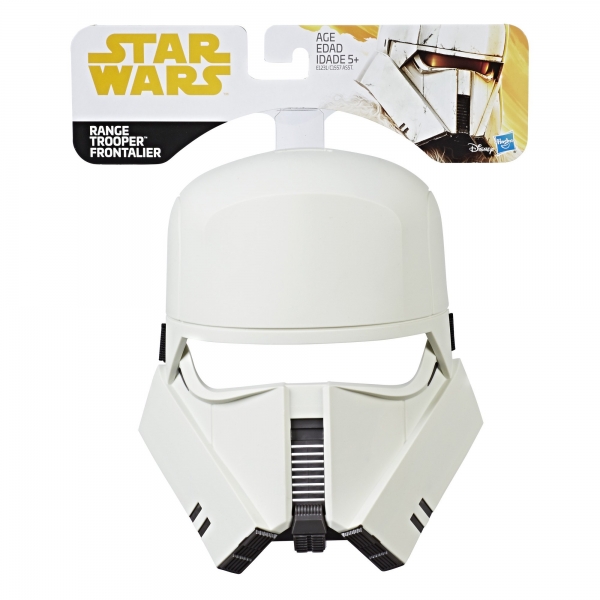 New and old Star Wars fans can discover the exciting action of the galaxy, far, far away. Stormtroopers are soldiers with an Empire rifle whose main mission is to destroy the Rebellion and protect the Imperial cause. Children can disguise themselves as a Stormtrooper and imagine galactic adventures in the role of the chosen performer. Unlike most shots that stormtroopers make, don't miss out on this great deal.
Size: 7 x 23 x 27 cm/Weight: 115 g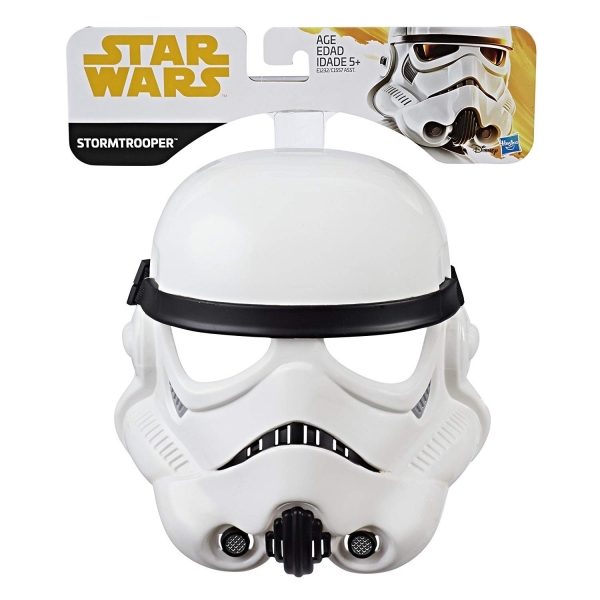 Ever wanted to feel the power of the dark side? With this mask you can, whether you are a small child, large child or an adult child, it is perfectly suited for all. Lord Vader mask will allow you to play the role of a character from the movie "Star Wars". The mask has openings for the eyes and an elastic band with which it is held on the head. The mask will be a great addition to a Star Wars costume.
Size: 7 x 23 x 27 cm/Weight: 115 g