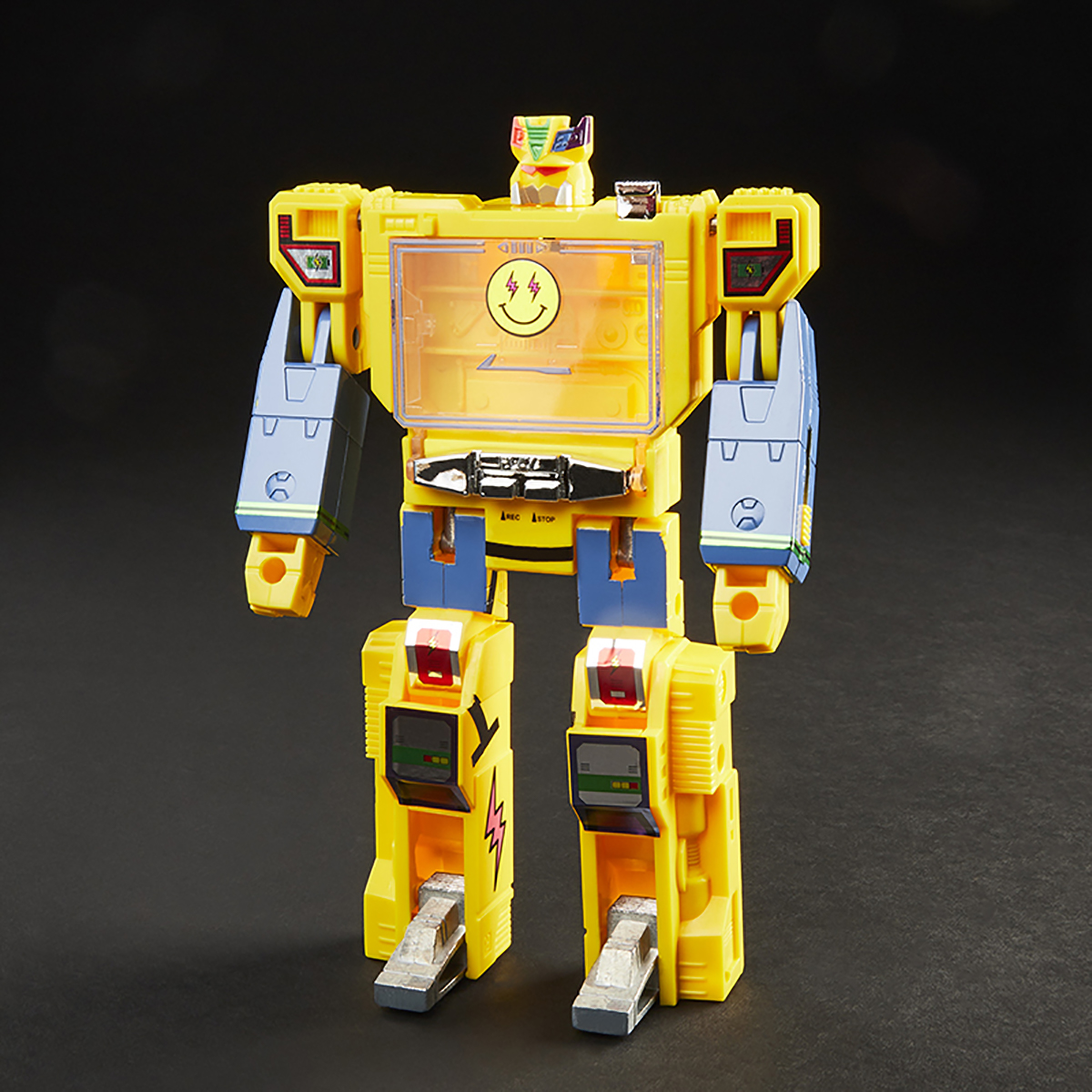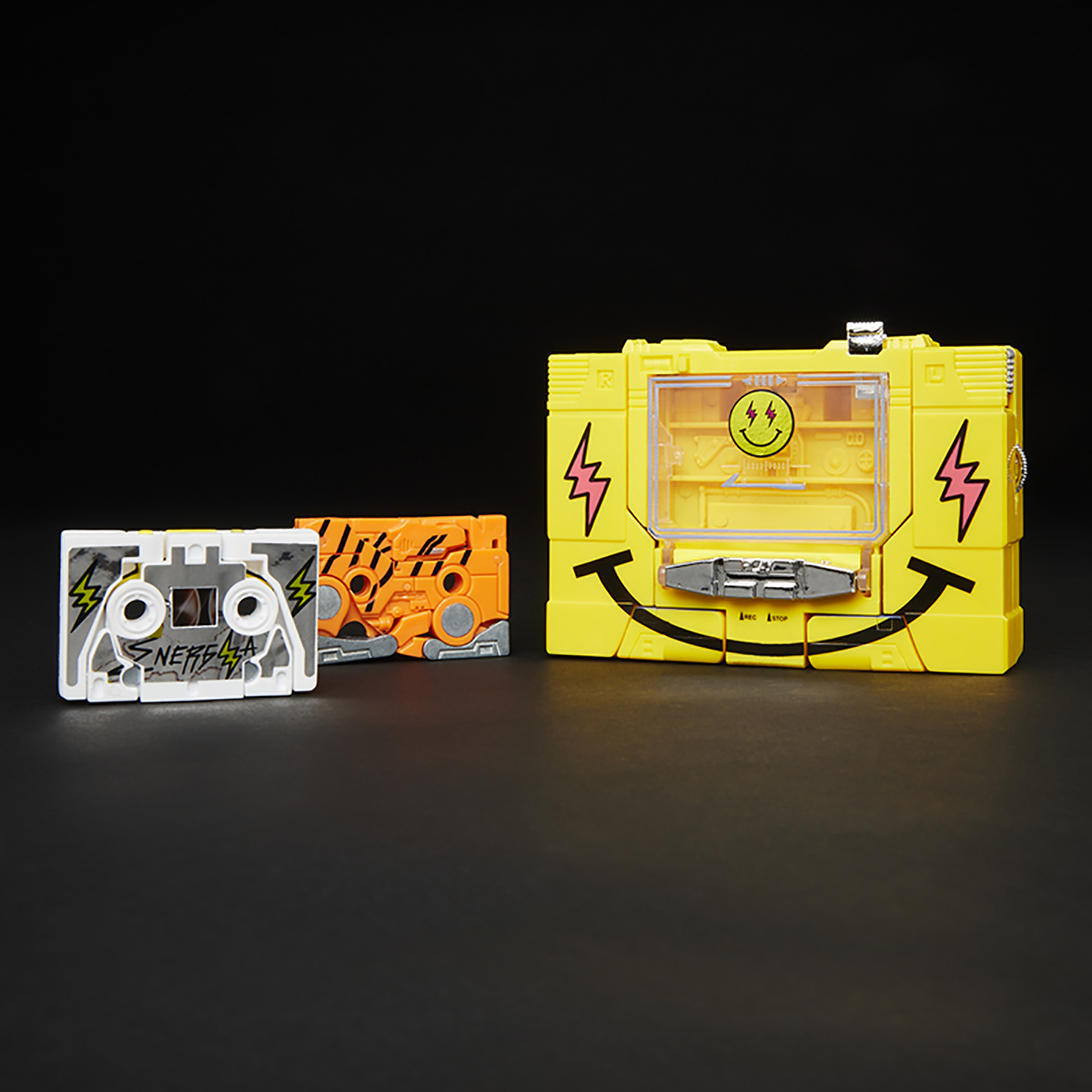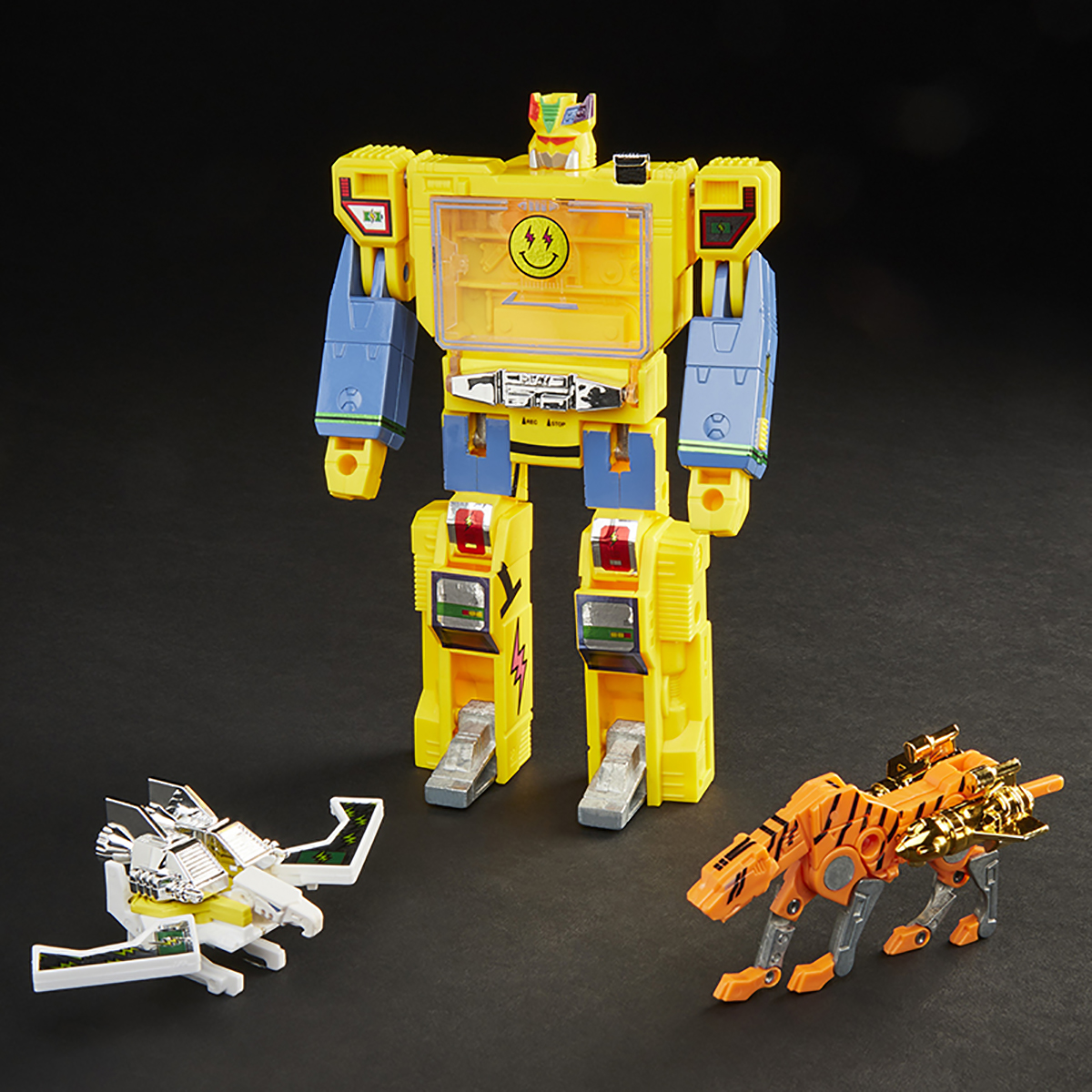 The packaging inspired by J Balvin's rainbow color scheme and his iconic smiley face icon with lightning bolt eyes.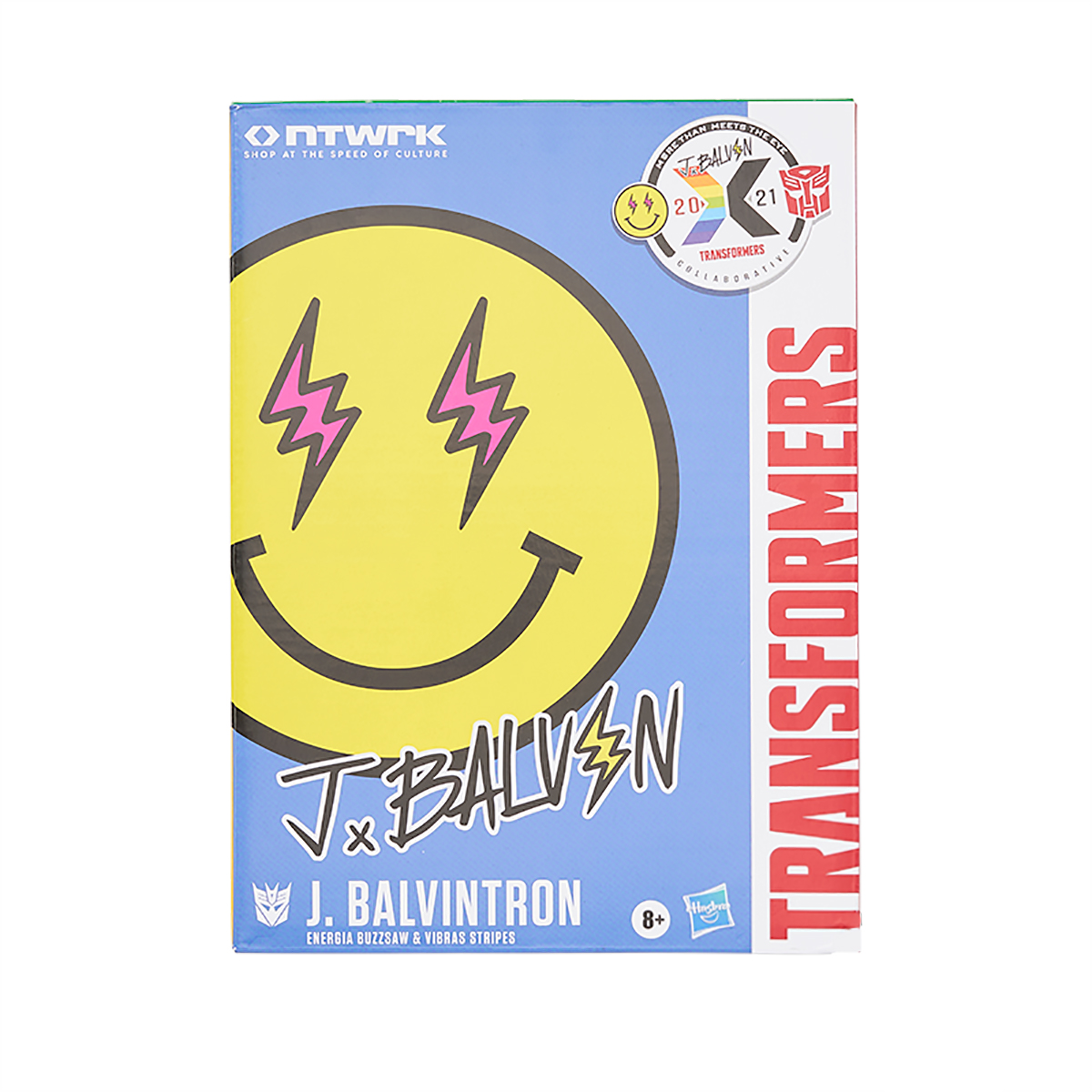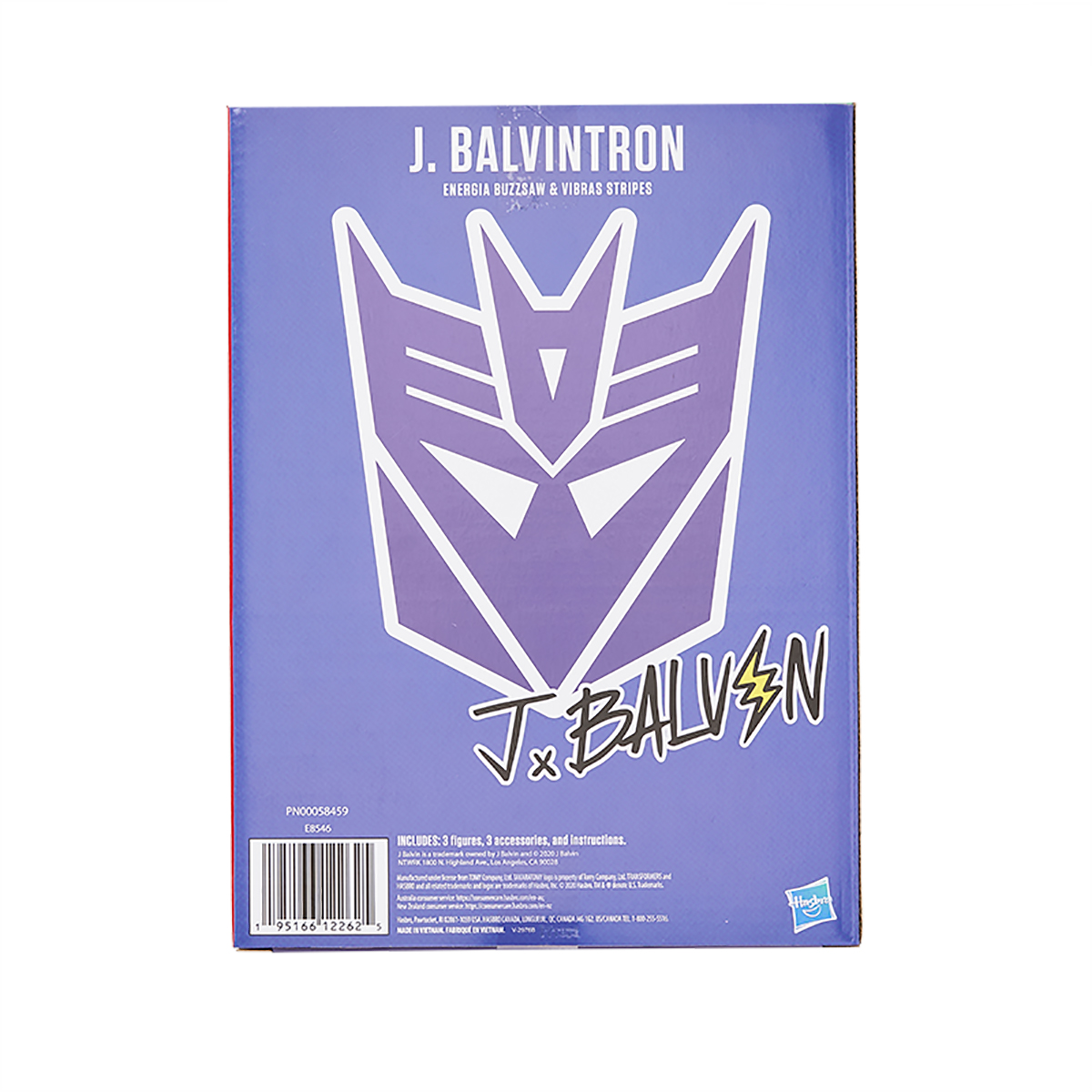 The 7-inch tall Soundwave-inspired figure converts into cassette player mode in 6 steps and features deco.
The figure also includes a blaster accessory and two rainbow blast effects.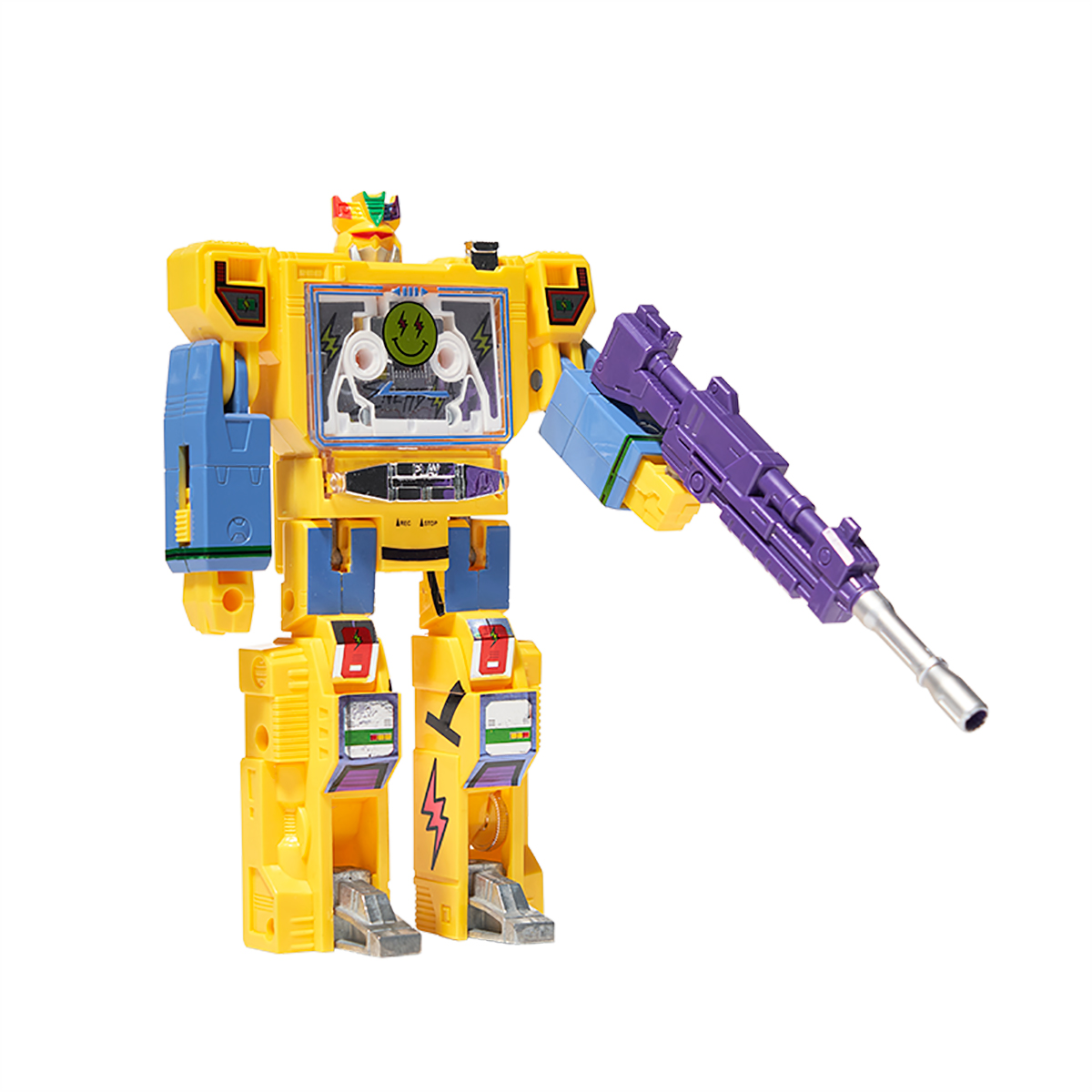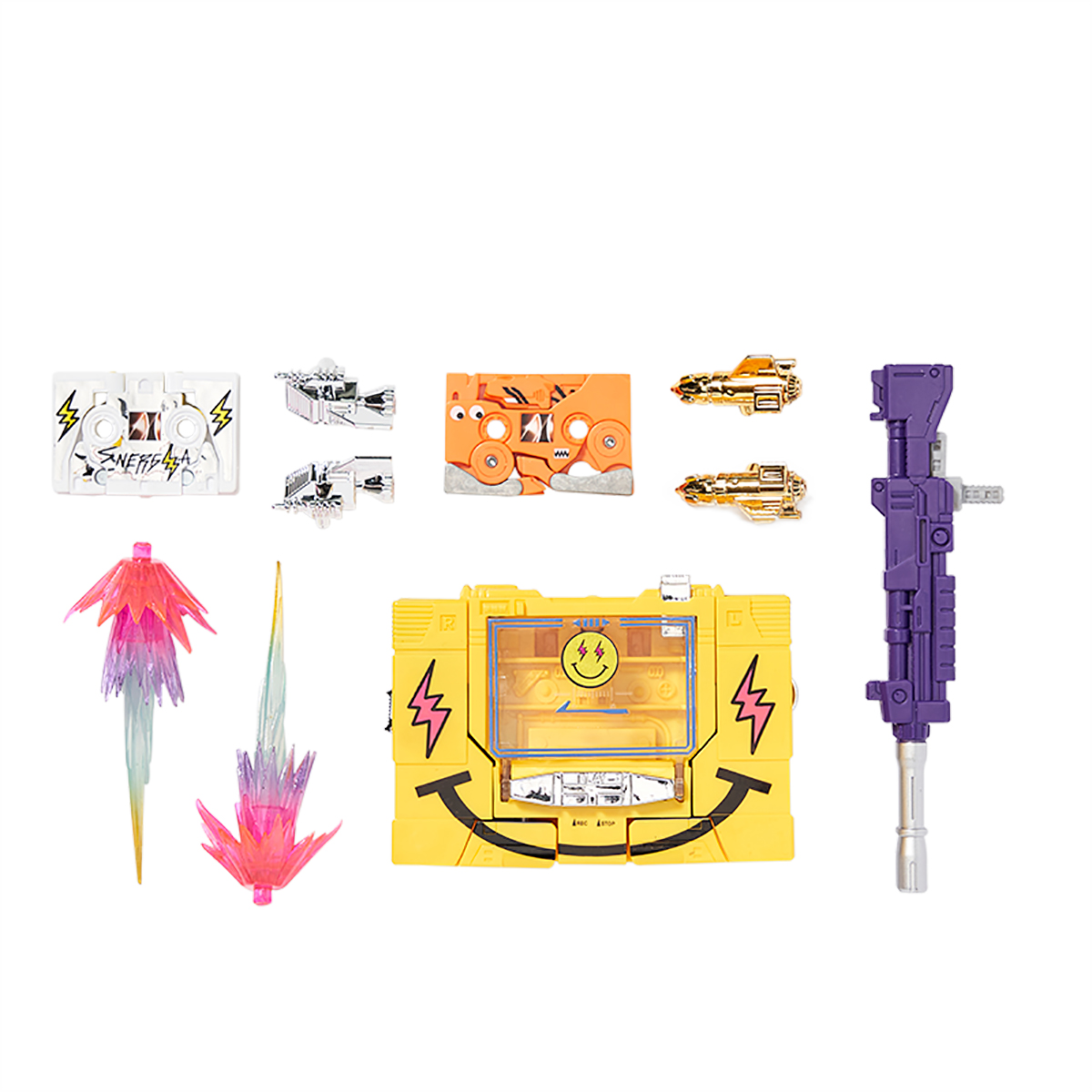 He comes with two mini cassette figures, with deco inspired by albums "Energia" and "Vibras".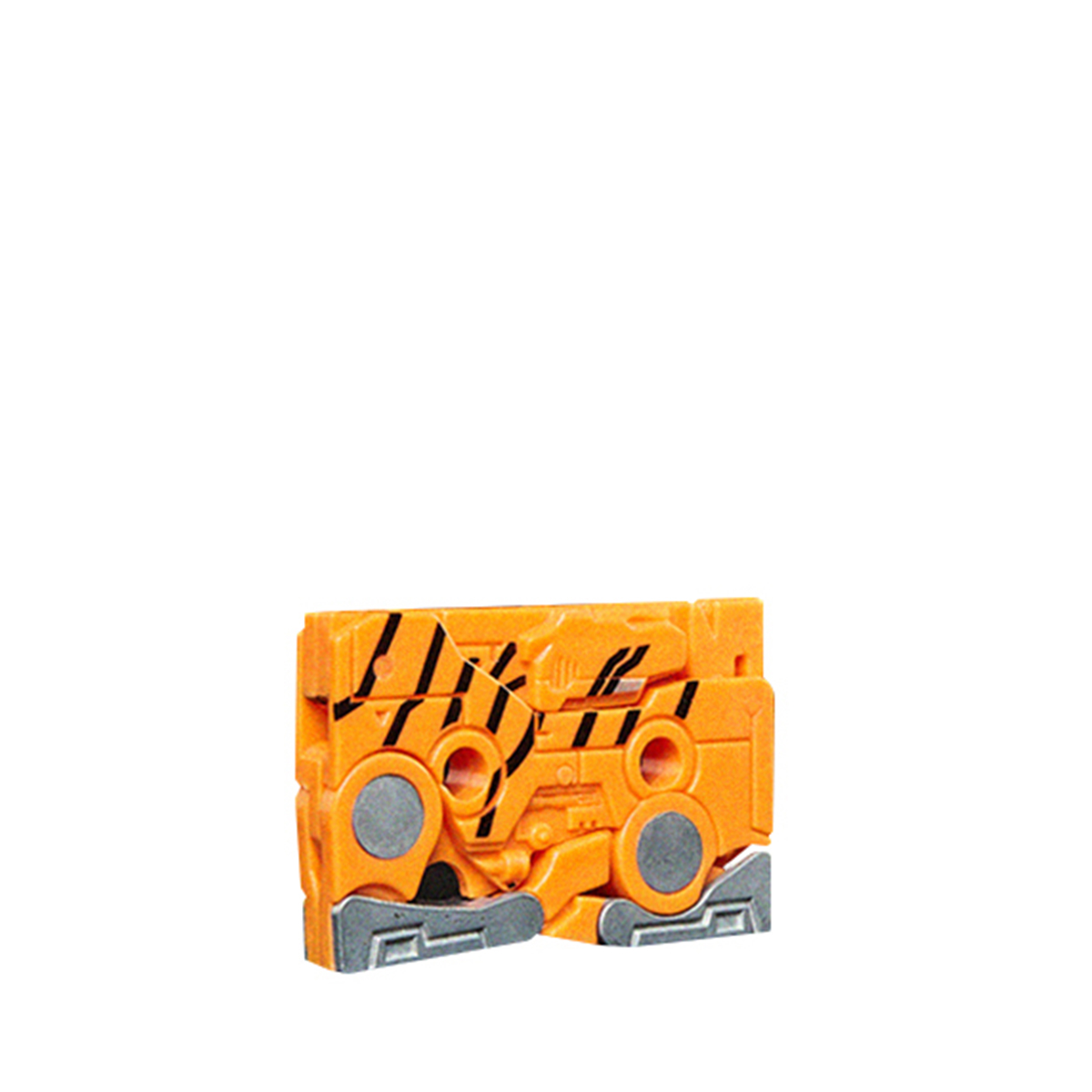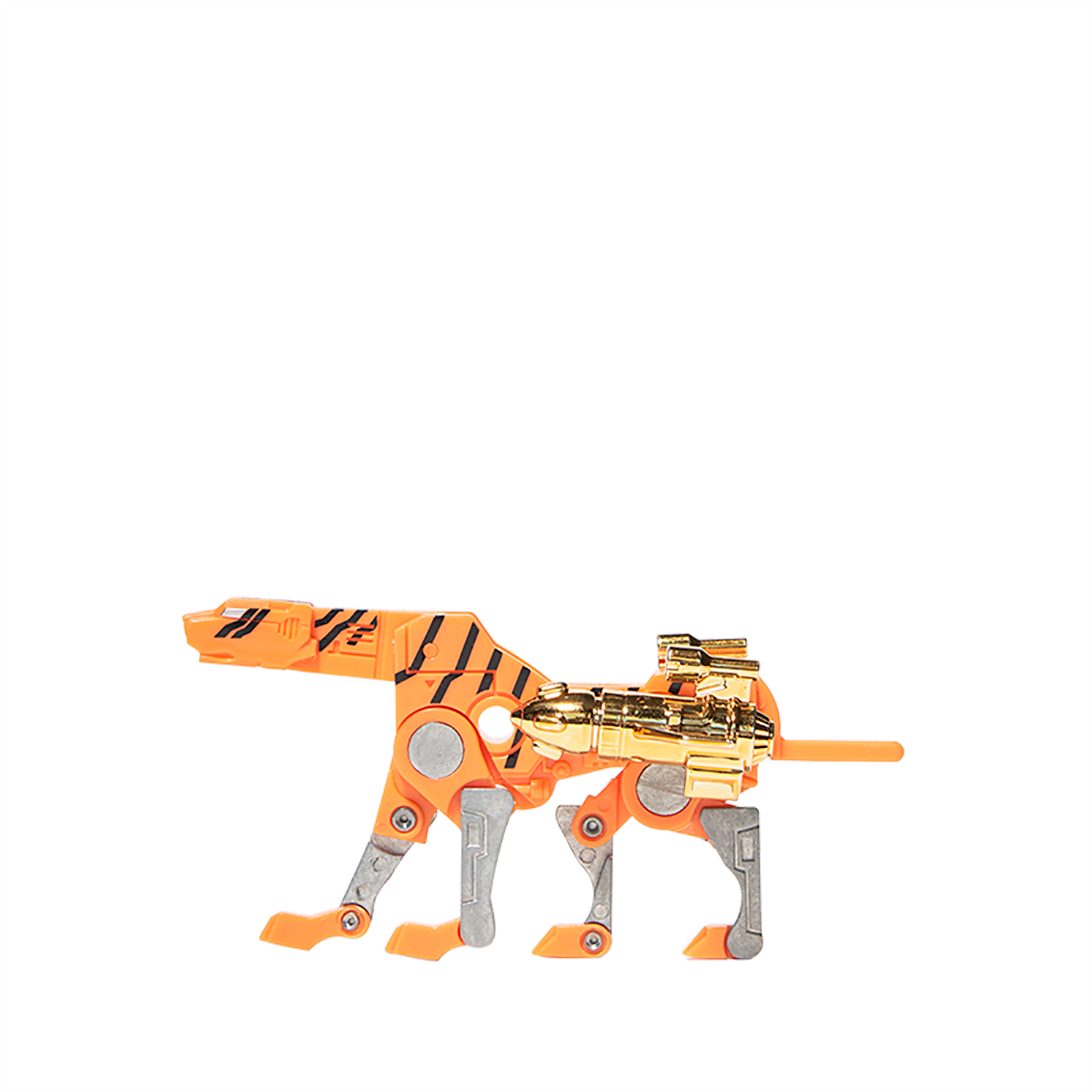 The Energia Buzzsaw converts to condor mode in 4 steps.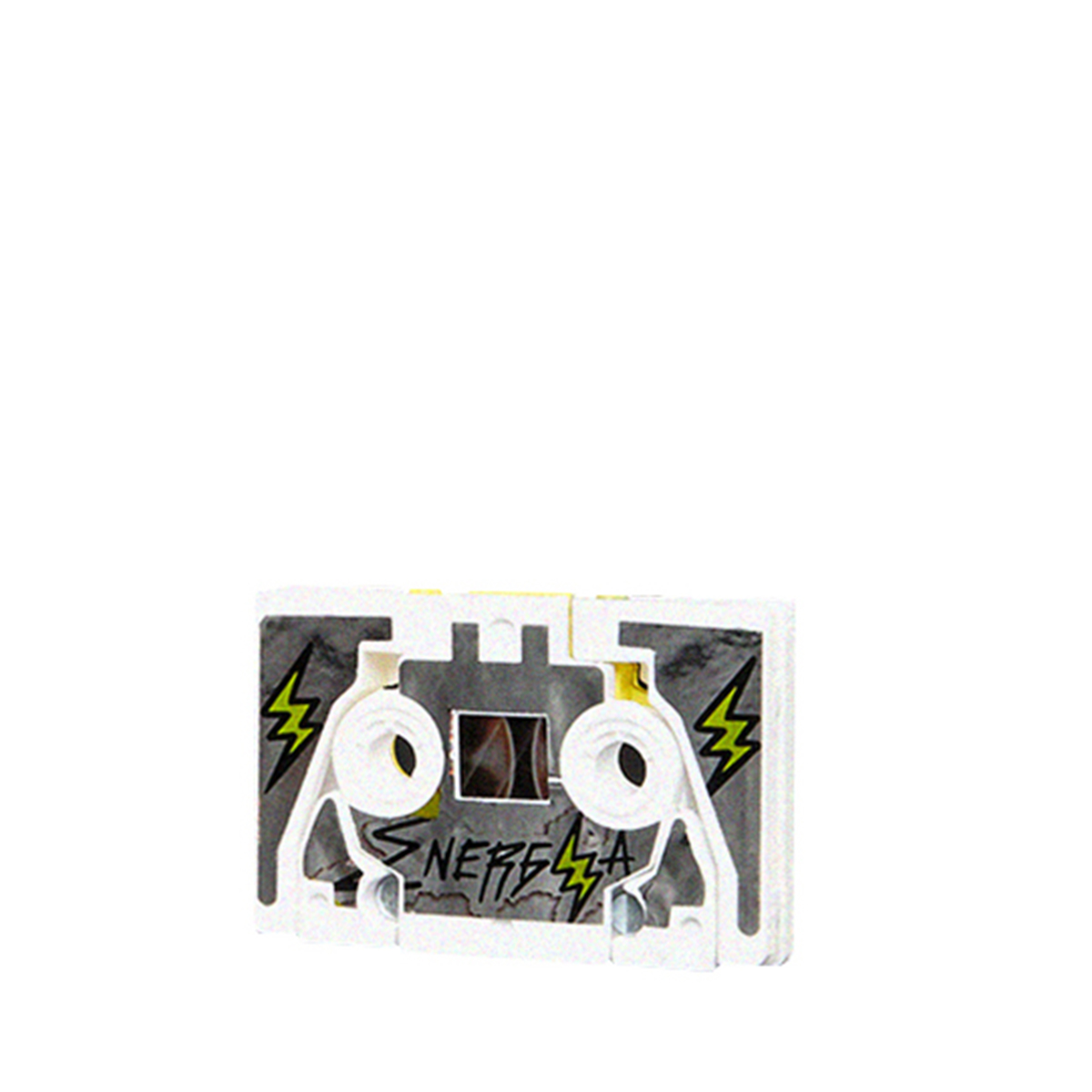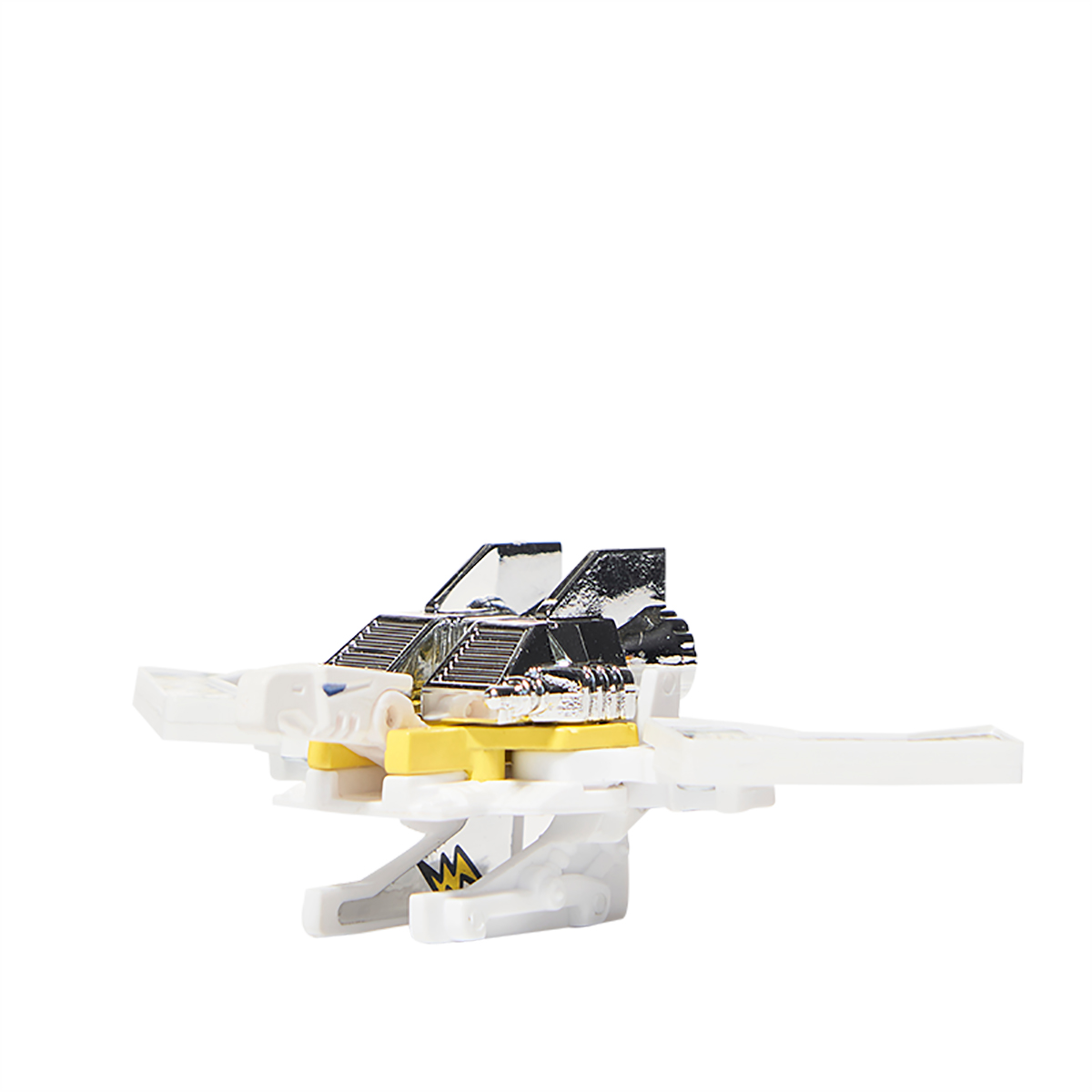 The Vibras Stripes converts to tiger mode in 3 steps.