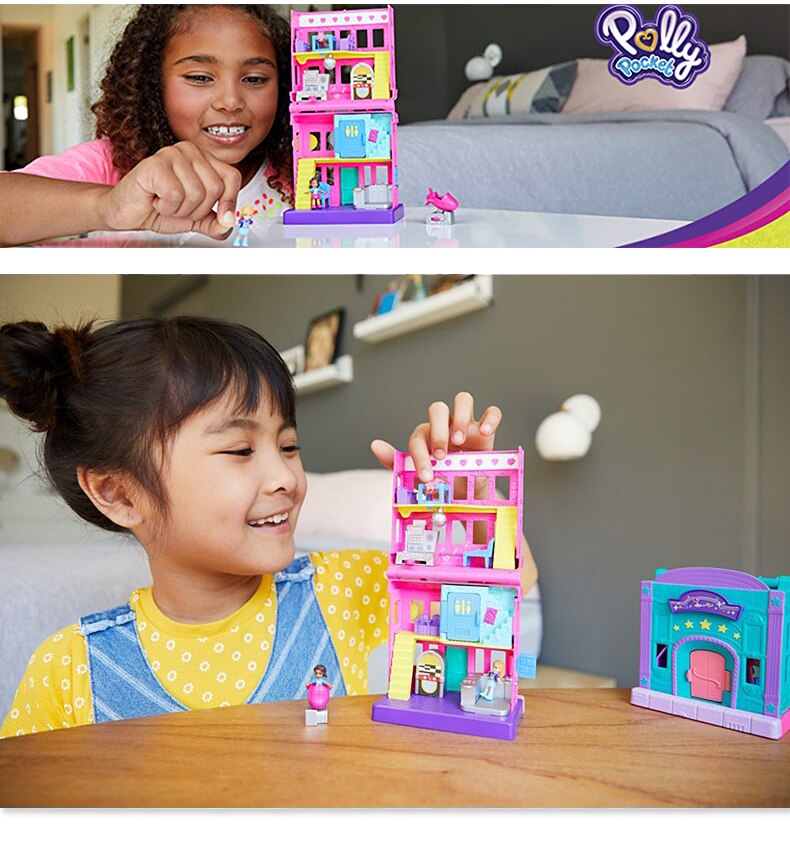 Play out the storytelling fun with this Pollyville Diner that opens to a fun diner interior and performance stage!
Diner includes 4 floors of fun, micro Polly and Shani dolls, 1 sticker sheet and 5 micro accessories; also comes with a jukebox, moving rocket ship ride, chairs and pinball machine.
Diner connects with other Pollyville Stores (each sold separately, subject to availability) and the sidewalks align to create a city street and an entire system of play!
Build out and customize your world with Pollyville tiny hangouts and vehicles! Collect them all for unlimited ways to play!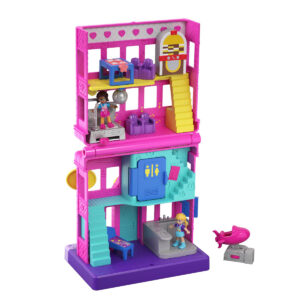 4 Floors of Fun!
Diner flips open to 4 stories of fun including performance stage and dining area!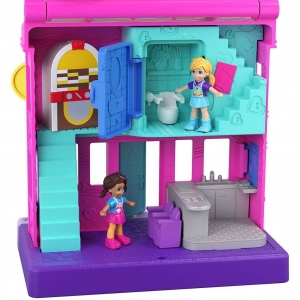 All the Necessities!
Make yummy treats in the kitchen area and open the door to the restroom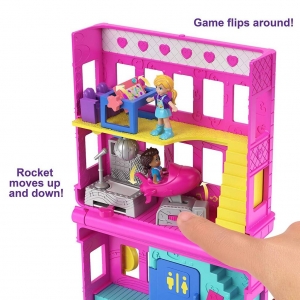 Game ON!
Polly and friends can play fun games that really spin and move!