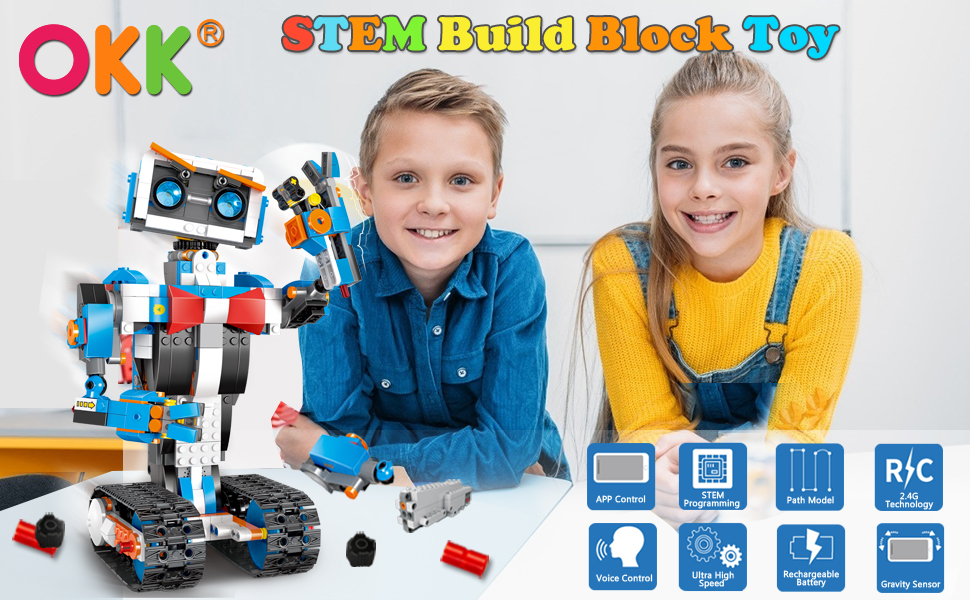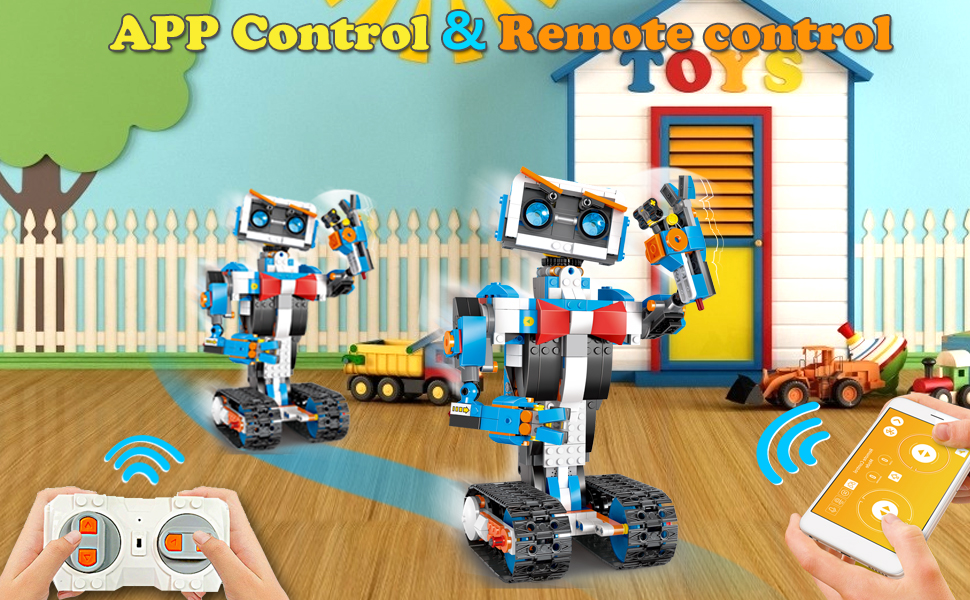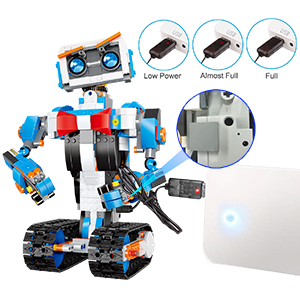 USB charging design
The USB charging cable can only be connected to the power output, the voltage of which is 5.0V and the current is 220mA. Charging requires adult supervision. Do not allow the child to recharge himself.
Parents can assemble robots with their children and encourage children to come up with their own innovative solutions, focusing on educating children in STEM courses, including science, technology, factories, and math.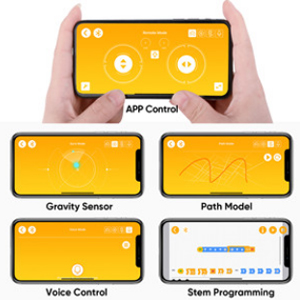 Mobile Phone APP Remote Control
The building block robot can be controlled by theremote control can also be controlled by the mobile phone APP Bluetooth connection, with remote control mode, path mode, voice control gravity sensor and stem programming, four Remote control modes are simple and easy to use. In the process of assembling toys, children's practical ability and coordination ability can be developed, and their logical thinking ability and problem-solving ability will also be improved.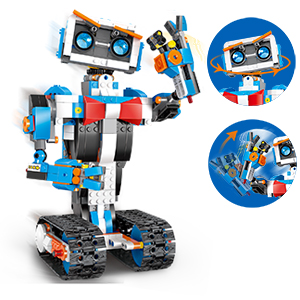 Joints can move freely
The robot ointments are free to move, and the shoulders, arms, elbows, tracks and eyebrows can be rotated, can express various emotionally-arbitrarily, it is a happy source for children. Improve children's hand-eye coordination, color recognition, counting, sorting, spatial thinking and creativity.
Compatible with LEGO building blocks and other classic brand creative bricks.