PRODUCT DETAILS
Marvel Legends Series Avengers: Endgame Power Gauntlet
Bring home a premium piece of Avengers movie lore.
Featuring 6 highly articulated electronic finger joints, pulsating light effects, movie-inspired sounds, and a fierce-looking fist lock display mode, this high-quality Power Gauntlet roleplay item makes a great gift for fans of the Avengers: Endgame movie.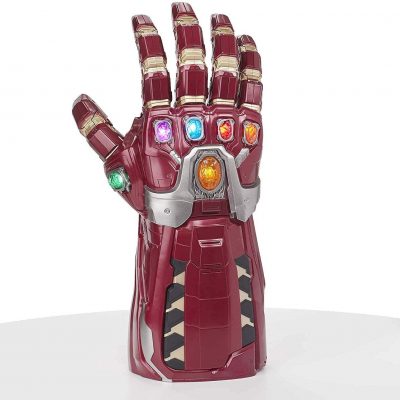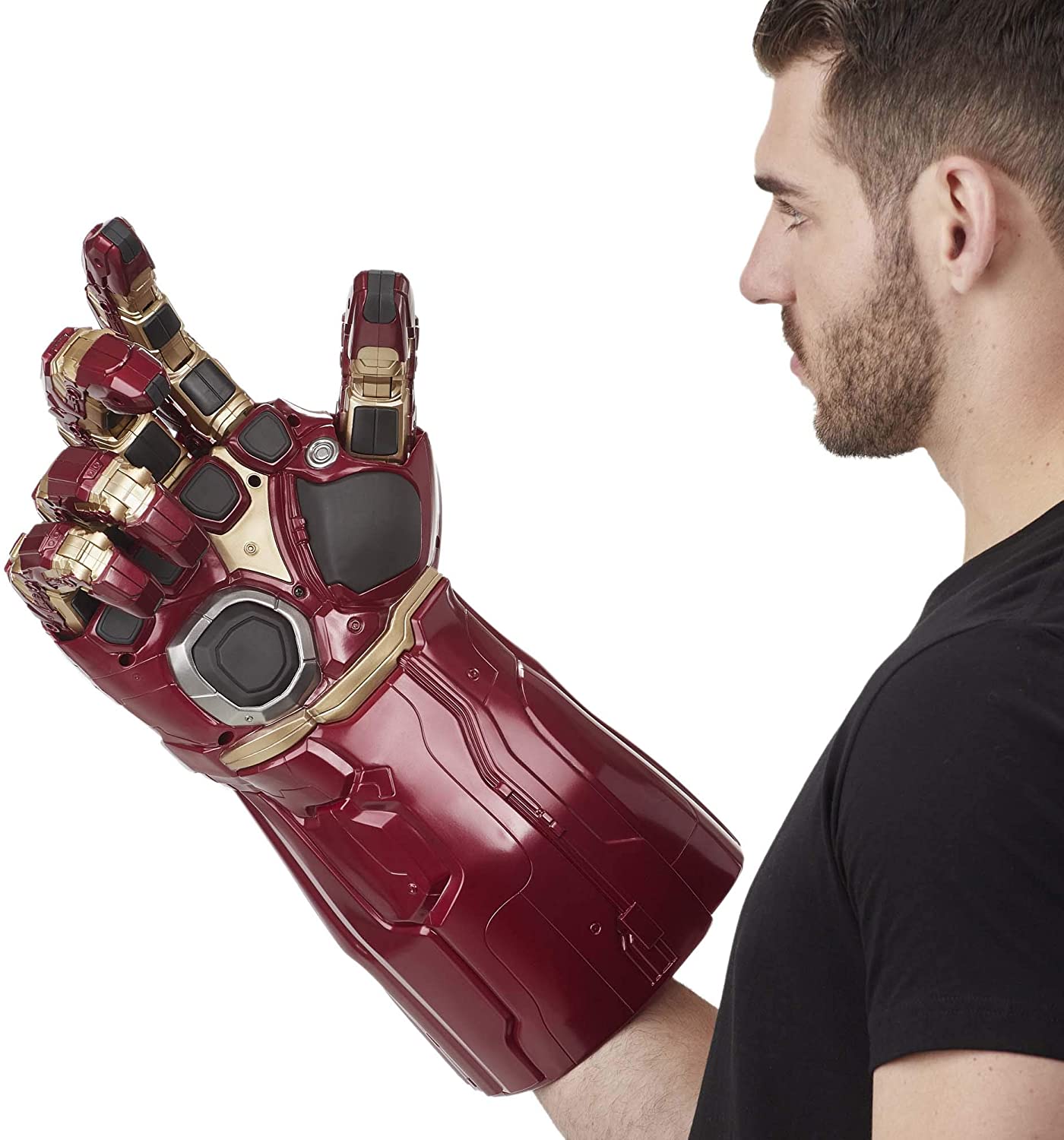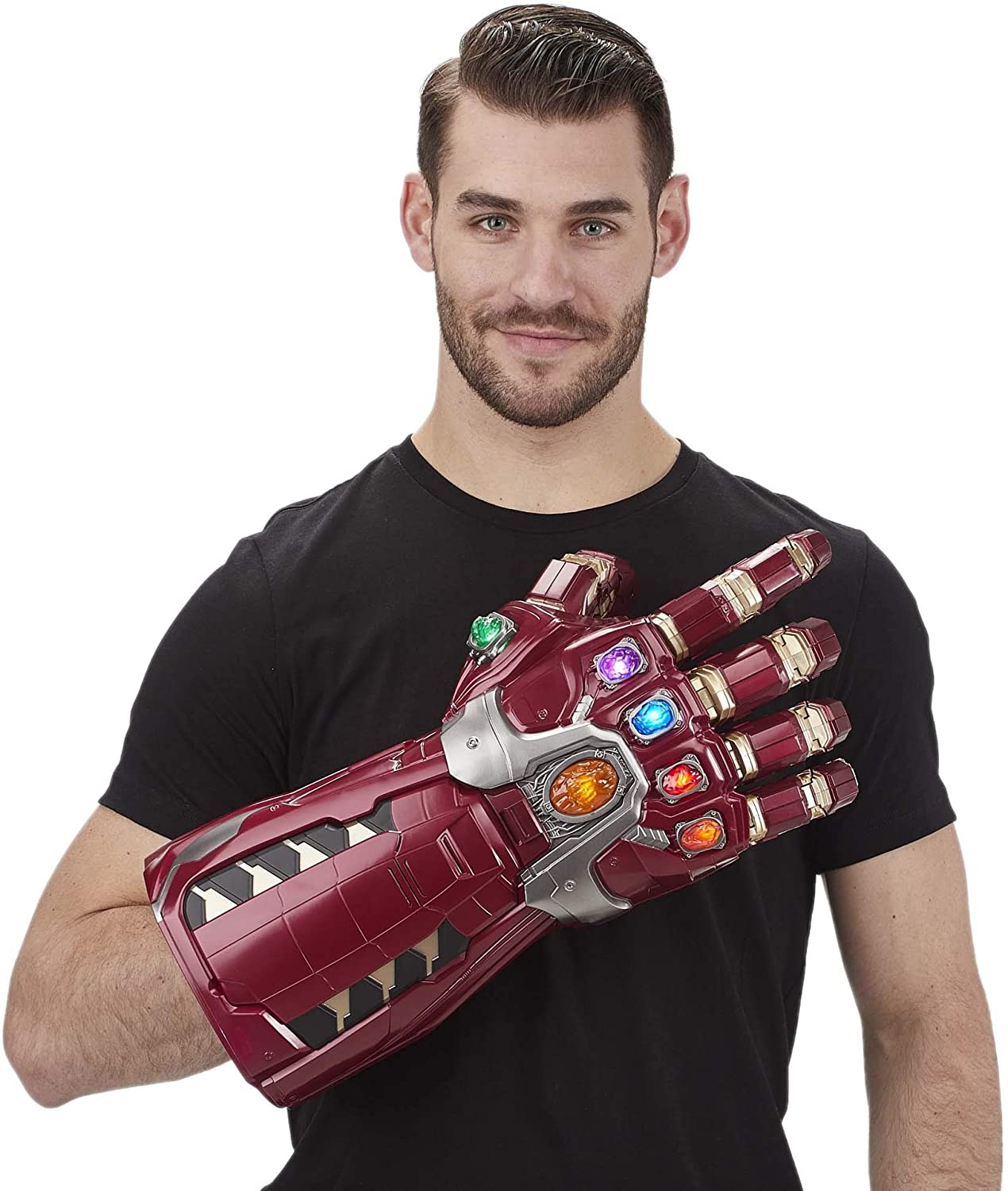 Premium Avengers: Endgame Roleplay Item
Marvel's Avengers: Endgame marks the final chapter in the Avengers movie franchise. With the Marvel Legends Series Power Gauntlet, fans of this epic, culture-shaping series of films from Marvel Cinematic Universe can own a premium electronic roleplay item worthy of Super Heroes like Iron Man, Captain America, Spider-Man, and Captain Marvel.
Lights, Sounds, Electronic Articulation, and Display Mode
The Power Gauntlet electronic fist from the Marvel Legends Series features premium design and intricate detailing across the entire gauntlet and its 6 light-up Infinity Stones. Each colorful Infinity Stone is equipped with a pulsating glowing light effect. Pushing the stone at the center of the gauntlet activates Avengers: Endgame movie-inspired sound FX. The Power Gauntlet Electronic Fist also features individually articulated finger joints for open hand and fist roleplay. The Gauntlet's fist-lock feature mechanism allows the item to be displayed in an appropriately powerful clenched fist pose.
Imagine Wielding the Power of the Infinity Stones
Space. Reality. Power. Mind. Soul. Time. These are the 6 Infinity Stones that contain within them the power to control and contort the fabric of the universe. To wield one stone is to own a supernatural advantage, combining all of them in a weapon like the Power Gauntlet means complete and total dominance. In the wrong hands, such a weapon could destroy life as we know it.