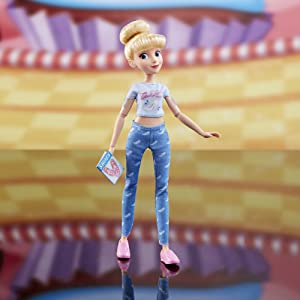 DOLL FASHION INSPIRED BY DISNEY MOVIE
Disney Princess Cinderella doll inspired by the Disney movie "Ralph Breaks the Internet". This Cinderella doll features blonde hair in a bun, a graphic tee with "True Love" written on it, and a pair of jeans decorated with a glass slipper pattern. Also includes a pair of shoes and a magazine accessory for Cinderella to read while relaxing in this comfortable outfit.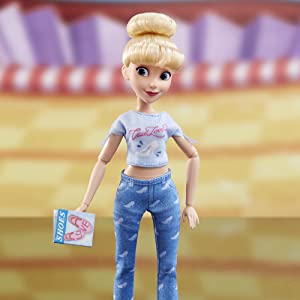 SQUARE DOLL WITH CLOTHES
Includes Cinderella doll in a comfortable, casual, modern outfit that includes a graphic tee and jeans with a glass slipper pattern.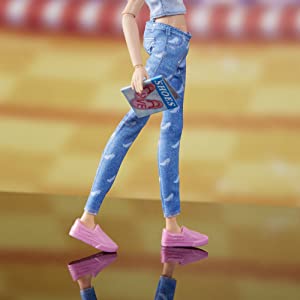 Fun fashion accessory and removable shoes
Cinderella doll includes removable shoes and magazine accessory.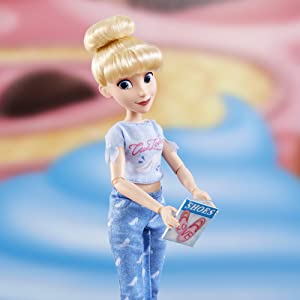 ADD TO YOUR DISNEY DOLL COLLECTION
Kids can add to their Disney doll collection with this fun twist on their favorite Disney Princess characters.