Features:
Send curious minds around the world with Chelsea doll and a travel-themed set inspired by Barbie Dreamhouse Adventures that comes with a puppy for a travel companion, a pet carrier and colorful travel-themed pieces!

​Chelsea doll's purple pet carrier has a pink handle that Chelsea doll can hold.

​Imaginations are inspired to explore as they pack and unpack her blue backpack that she can really wear.

​Travel necessities for this little sister include a cell phone, teddy bear, headphone and sunglasses.

​Chelsea doll is ready to visit places near and far dressed in a white top, sparkly pink skirt, aqua-painted tights and pink boots.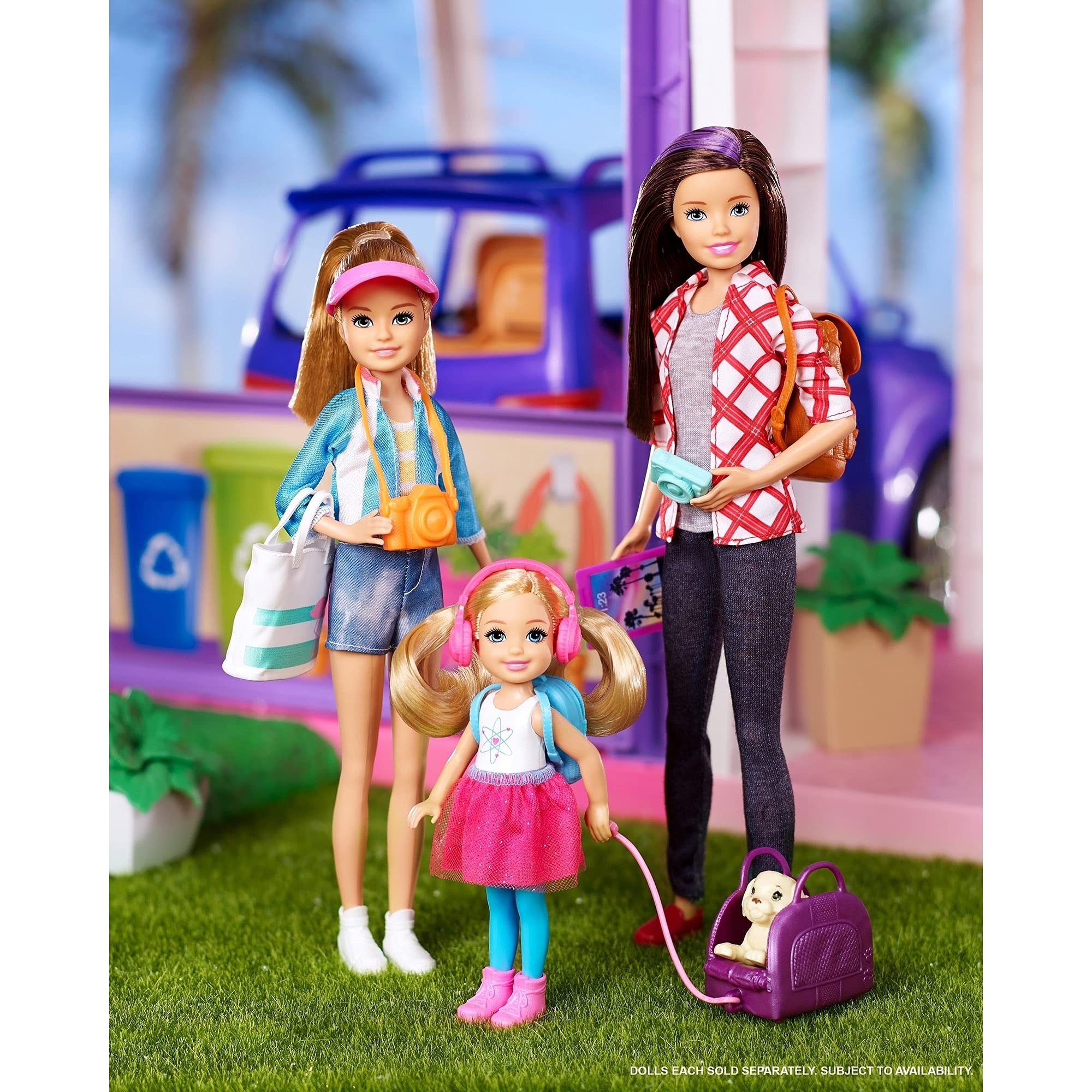 Barbie Travel Chelsea Doll
Description:
Chelsea doll can take her puppy, and young dreamers, around the world with this travel-themed set. Inspired by Barbie Dreamhouse Adventures, it comes with fun colorful pieces to help imaginations take off – peek into the everyday life of Barbie as she embarks on exciting adventures with her family and friends! Chelsea doll has her puppy as a traveling companion and a puppy carrier with a handle and wheels so she can bring it along. Grab her backpack and fill with her travel necessities to hit the road – there's a cell phone, her teddy bear, a pair of pink headphones and a pair of pink sunglasses. Chelsea doll is ready for adventure in a fun outfit with pink sparkly skirt. Curious travelers will love taking her places near and far, letting their minds travel and exploring the world because when a girl plays with Barbie, she imagines everything she can become!