Product Description
Inspire nurturing play and magical storytelling with Barbie Dreamtopia™ Chelsea™ doll and her adorable baby unicorns!
Two baby unicorns — one pink and one purple — each feature whimsical details and come with a bottle accessory so imaginations can help Chelsea™ doll care for them.
Chelsea™ doll is dressed for a fairytale adventure in a princess gown with a satiny overlay and heart print. Ruffled sleeves, gemstone accents and a sweet bow detail add to the fantasy fun.
Chelsea™ doll's blonde hair features a fantastical pink highlight, and a unicorn-themed tiara completes her look. ​
This Chelsea™ unicorn gift set sparks magical storytelling in 3 to 7 year olds. Fairytale lovers can collect all the Barbie Dreamtopia™ dolls and toys to build out the world and let their dreams set sail! Each sold separately, subject to availability. ​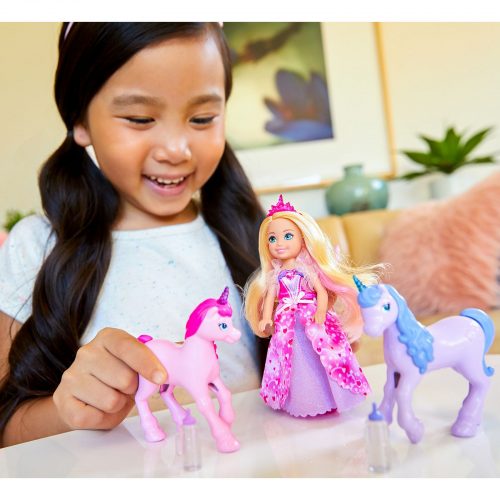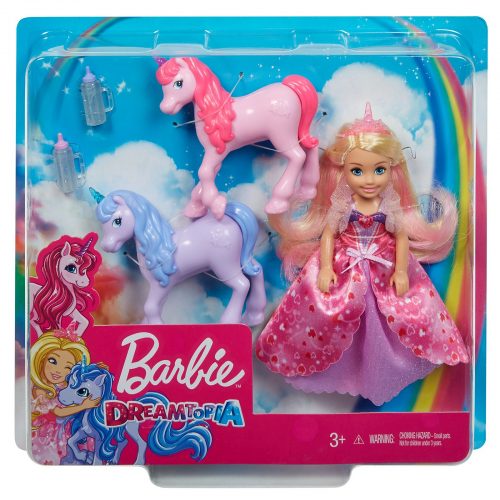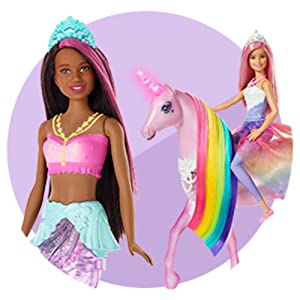 Barbie Dreamtopia
Discover the magical world of Barbie Dreamtopia where princesses, fairies, mermaids, unicorns and other fantastic characters inspire the imagination to fly!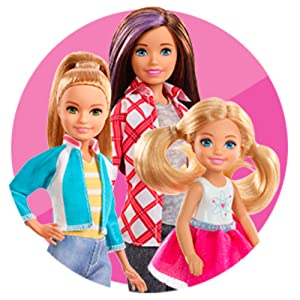 Sisters
Skipper, Stacie and Chelsea track down her older sister in pursuit of her dreams. Dolls and play sets allow children to help them achieve their goals, together!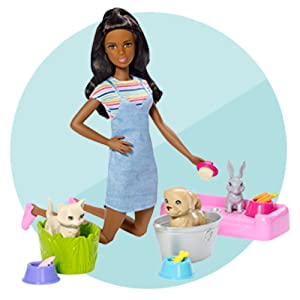 Pets
With Barbie pet toys, animal lovers will find plenty of adorable pets to adopt – puppies, kittens, rabbits, horses, and more – and fun items to provide care for.